Xperia Z2 is just another amazing flagship phone from Sony, after its successor Z1 and it is pretty different also in case of hardware, design, and specs. The new Sony Xperia Z2 comes with a larger "TRILUMINOS" display (5.2 inches) capable of producing a brighter and richer light. On the board, it features a Quad-core 2.3 GHz Krait 400 CPU with 3GB RAM, Adreno 33o GPU, and runs on latest Android 4.4.2 KitKat. And Sony has done their best to provide everything right at the fingertips, but nothing is enough if you have an Android phone and you can not tweak it as your wish. So, here I will write about Top 5 custom ROMs for Xperai Z2, among which some have massive powers to customize and tweak your device, as far as you want. Let's get started.
1. ROMAur (Black and White ROM)
This is one of the earliest ROMs for Xperia Z2, and it gives you a couple of useful features. It has quite a few options for customizing the look and style and offers flexibility. If you wanna install a custom ROM, try this one first. Hope you won't be disappointed.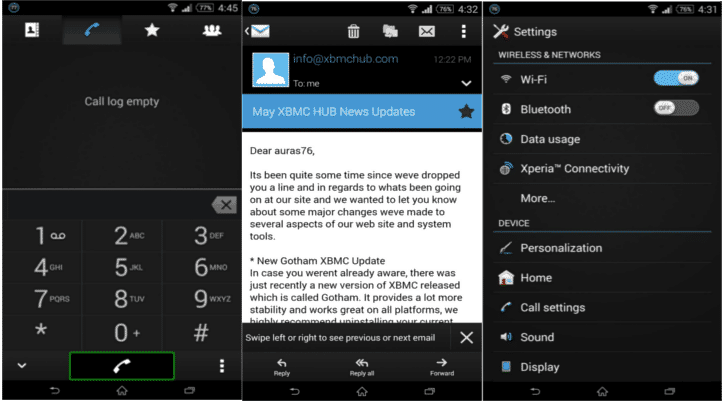 Features of this ROM are:
Improved CPU governor interactive
Disabled kernel debugging for better performance
Disabled bytecode verification to get more RAM and faster responses
Enabled and tuned CPU boost
Disabled Scrolling Cache
Faster scrolling
Speed optimizations tweaks
Boosted system audio
Enabled speed dial
[button color="white" size="medium" link="https://docs.google.com/uc?id=0B84fZ-6xuKyyZUs1VE5RWjdJT28&export=download" target="blank" ]Download ROMaur[/button]
2. monxDIFIED SIRIUZ2 ROM
If you want a ROM which will give you a lot of customization options so that you can transform the look and optimize the UI, this is one of the best ROMs, according to my experience. This works great, without any serious bugs or problems.
The main features of this ROM are: 
Latest build based on Android 4.4.2 KitKat
Cosmetic Holo style fixes on 3rd party apps
Inbuilt Call Recording feature
Updated Apps
Dark inverted button bar
Bloatware removed
SuperSu and Busy box added
Embossed black title bar
[button color="white" size="medium" link="https://mega.co.nz/#!AU4AjQDQ!hoPZ5C_mqBtCOwIaCgL66RpKOTgPf69jXG2DebryyRw" target="blank" ]Download monxDIFIED SIRIUZ2 ROM[/button]
3. Carbon ROM
If you are a hardcore Android user, you must have heard about this ROM before. It is quite popular for high-end devices because it's fast, stable and tweaks your device nicely to take your experience to the next level.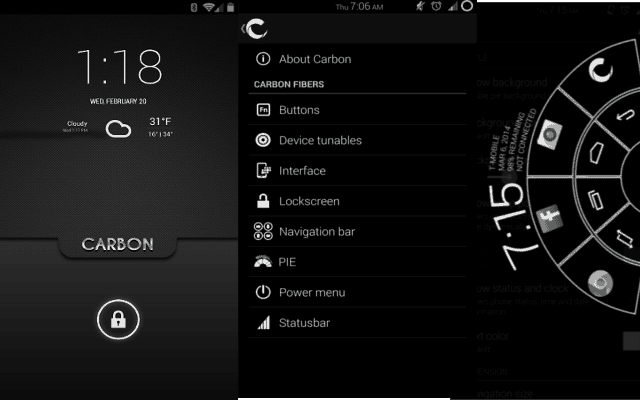 Features of Carbon ROM
Quick Settings
Customizable Navigation menus
Gestures
Based on latest Android 4.4.2 KitKat version
Quick Launch right at Home
PIE Controller
Carbon Fibres – One Stop for all Customizing options
Active Display Notifications
App privacy
Carbon Dark mode theme
[button color="white" size="medium" link="https://www.androidfilehost.com/?w=files&flid=15168″ ]Download Carbon ROM[/button]
4. Slim ROM
As the name suggests, this ROM is definitely slim and lightweight, but at the same time it's lightning fast and it has tons of features to customize your phone. And it is considered as one of the best custom ROMs for the Xperia Z2.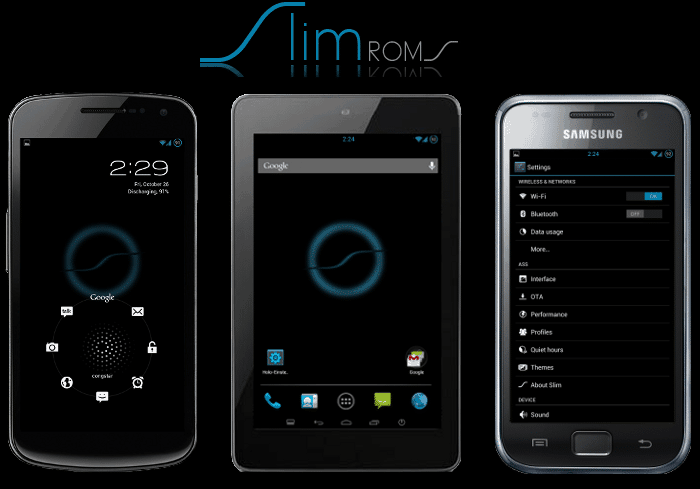 Features of Slim ROM
Filled with lots of Custom Shortcuts for easy access and navigation.
A dedicated SlimCenter, SlimPIE, and SlimDialer.
Special Camera features to capture your life moments easily.
The Real Dark Slim and unique interface.
[button color="white" size="medium" link="http://sonic-developers.com/testing/slim/sirius/" ]Download Slim ROM[/button]
5. AOKP
AOKP is abbreviated as "ANDROID OPEN KANG PROJECT" and it's a light-weight ROM filled with lots of features that enable users to customize every corner of their device. Take a look an over the complete list of features offered by AOKP ROM.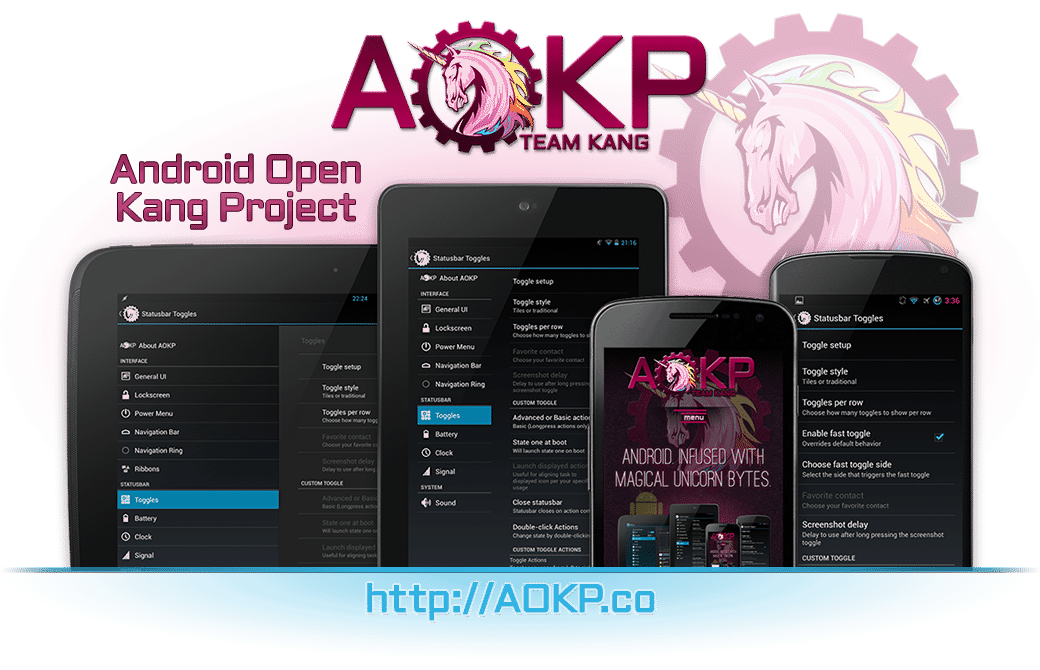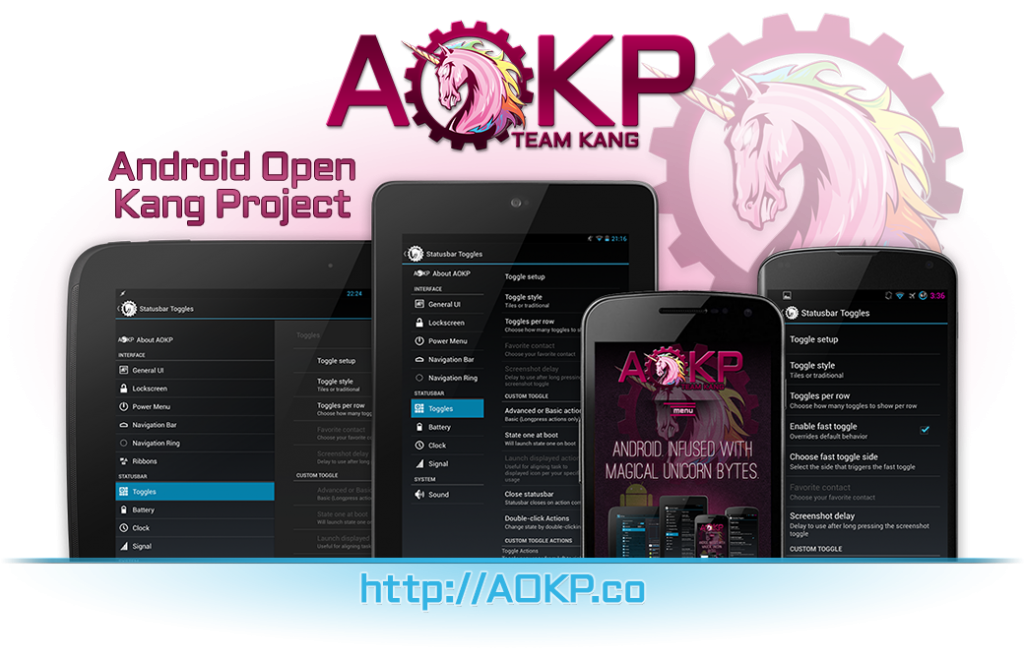 AOKP Features:
RIBBON – a one-stop solution for all your application shortcuts and gestures.
Create and customize toggle in your own way.
Home Screen navigation ring shortcuts for faster access to your favorite applications.
Customized LED notifications.
Quick Settings
And much more.
[button color="white" size="medium" link="http://sonic-developers.com/testing/aokp/sirius/aokp_sirius_kitkat_unofficial_2014-06-01.zip" ]Download AOKP ROM[/button]
So, this was our opinions about Top 5 custom ROMs for Xperia Z2, hope you will try them and find this article useful. Check my previous post on Top 5 tips to make your Android smartphone run faster so that you get the most out of your Xperia Z2 combining these two