Our lives are becoming more digitalized and the data that is been generated is enormous. Whatever be the size of your hard disk, it is prone to get corrupted or sometimes because of human error, we tend to lose data that may include the video of your wedding, or a great memory of your kids first walk or it could be the memory of your first proposal to your girlfriend and the list goes on and on. So, it is important to have the data recovery tools which help in recovering the lost content.
We actually found a free data recovery software developed by EaseUS that can be used for Windows as well as Mac OS. We've tried this recovery software on a MacBook Air running on MacOS High Sierra. But before we move further on how you can recover your data, let's take a look at the key features of this tool first.
EaseUS Data Recovery Wizard Free 11.9 Features –
Let's have a look at the features of EaseUS Data Recovery Wizard Free 11.9 and have an insight into how you can use this software to recover the deleted files or manage a back up for yourself.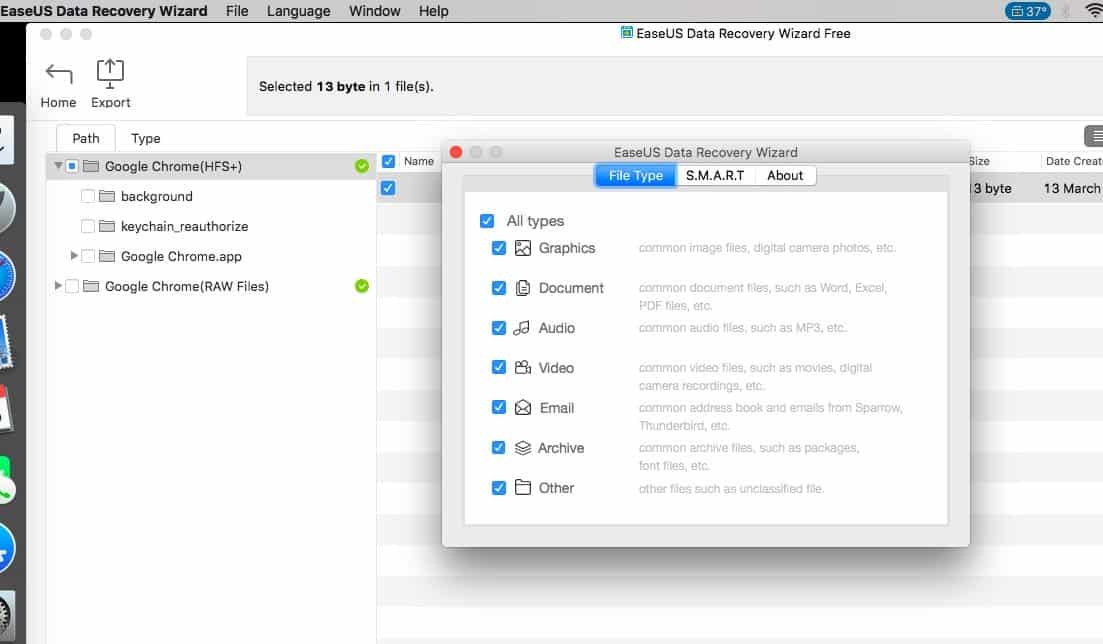 Graphics: Your holiday pictures, screenshots taken for your project, childhood pics, etc.
Documents: These can be very important documents, which can be something simple as a 5 minutes task, as well as a thesis or a start-up plan. Whatever is the document, you can recover it with ease.
Audio: Your songs by your favorite artists. That long list of songs and that music gallery in which you have worked for years, where you have unpublished albums of your favorite artists which will take a lot of time to rebuild them.
Video: Important videos for the presentation of your company or your child's memories.
Step-by-Step Procedure for using EaseUS Data Recovery Wizard Free 11.9 to recover data on your Mac OS:
1. Download the software:
If you are ready to try it then why waste time, download the software here. Once it is downloaded, install it. Installing in Mac OS is very simple, you just need to double-click the downloaded file and drag and drop the software into your launchpad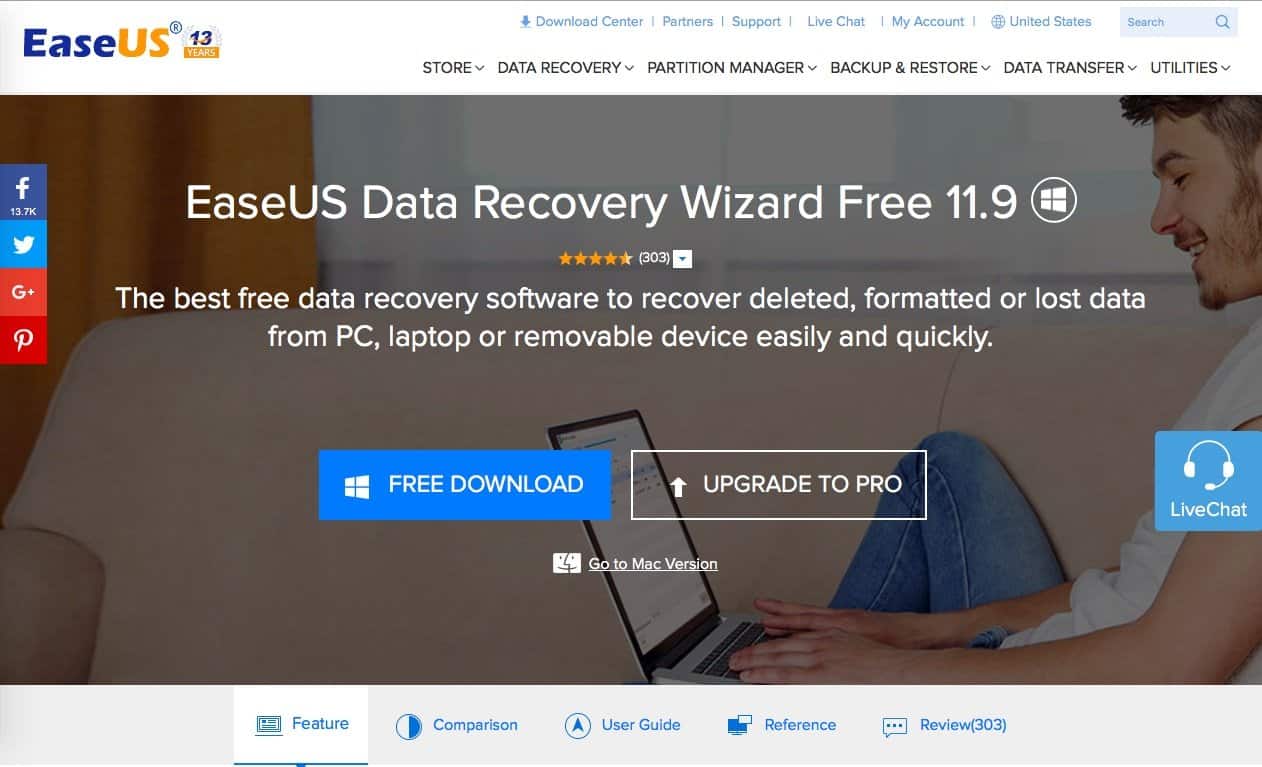 2. Exploring the features and finding ways to recover the deleted files on your Mac:
Now open EaseUS data recovery wizard Free 11.9 on your Mac and it will prompt for your username and password as a part of security purpose. Give your Apple login pass credentials and allow the software to recover the deleted files

Click on the drive you wish to recover and before recovering, you can set the preferences of the type of file you wish to recover. Once you set the preferences, click on the drive and then choose the "Recover now" option

The tool has identified one file and this is the one which I was looking for. Now I will choose the file and save it in the location I wish to save it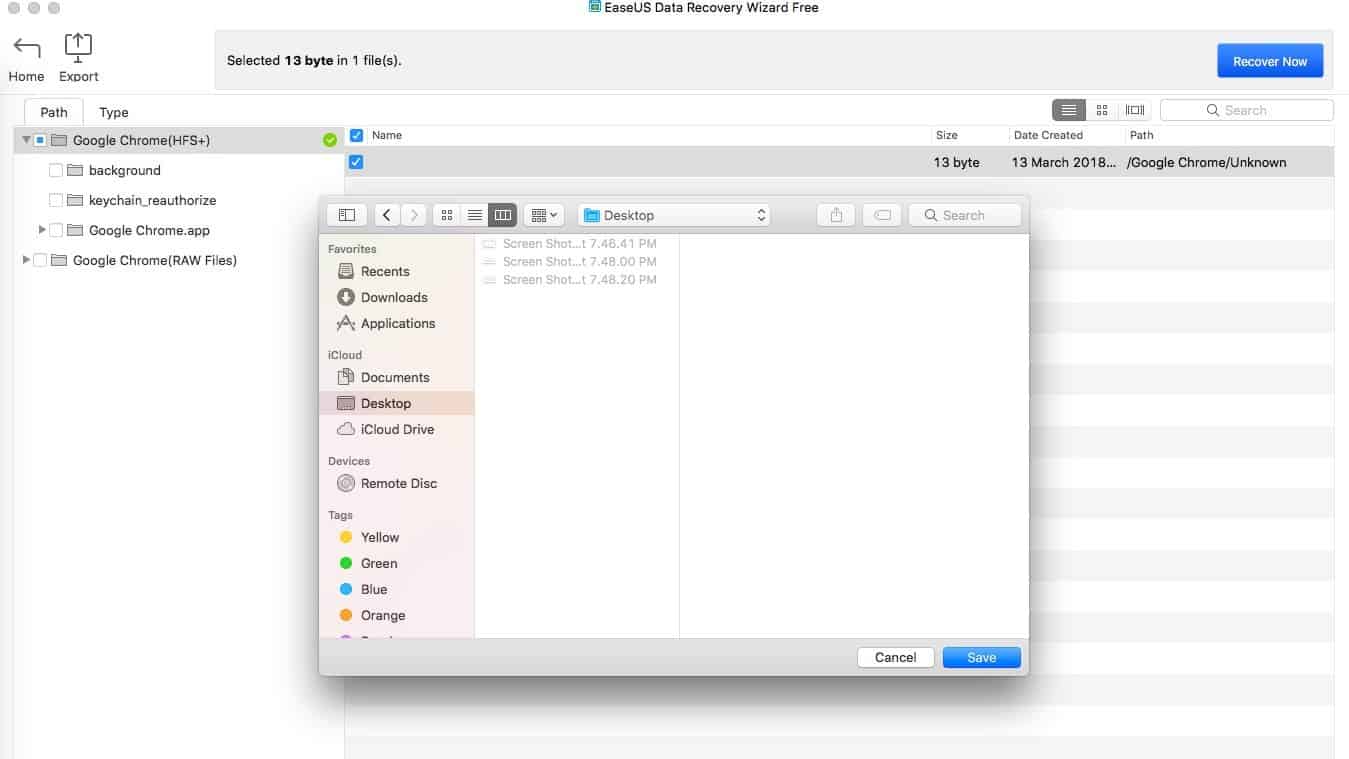 Now the deleted file is recovered and see it is super easy with EaseUS Data Recovery Wizard Free 11.9. Some of the facts of this tool are it allows you to recover up to 500MB of files, giving you the possibility of having 1.5GB more if you share the program on your social networks.
If the magical work of recovery you need is greater than that, you must acquire a license, and upgrade it to the professional version. You can buy the professional one at $82.54 where the original price per unit is around $106.14. But, we contacted EaseUS and they provided a special discount offer for us. Now you can purchase the EaseUS Data Recovery Wizard Professional for just $53.06. Isn't that more than $30 in discount? So, go ahead and purchase it for a discounted price.
Conclusion:
So take home point is EaseUS Data Recovery Wizard Free 11.9 is an incredible software which is worth every buck spent on it. It is undoubtedly the combination of an elite tool, with the price of "novices." Go ahead and try the data recovery wizard now!