Asus Zenfone 6 is all set to launch on May 16 in Valencia, Spain. But before that, we know everything about the flagship straight from Asus as well as with leaks & rumors. In fact, we've already written an article where we've gathered a lot of information on Zenfone 6. Our thirst of pouring information doesn't end here, as we now know the entire specifications and price of Zenfone 6 series now. So, we thought to keep everything under one roof as a rumor mill. Let's get started!
Zenfone 6 Specifications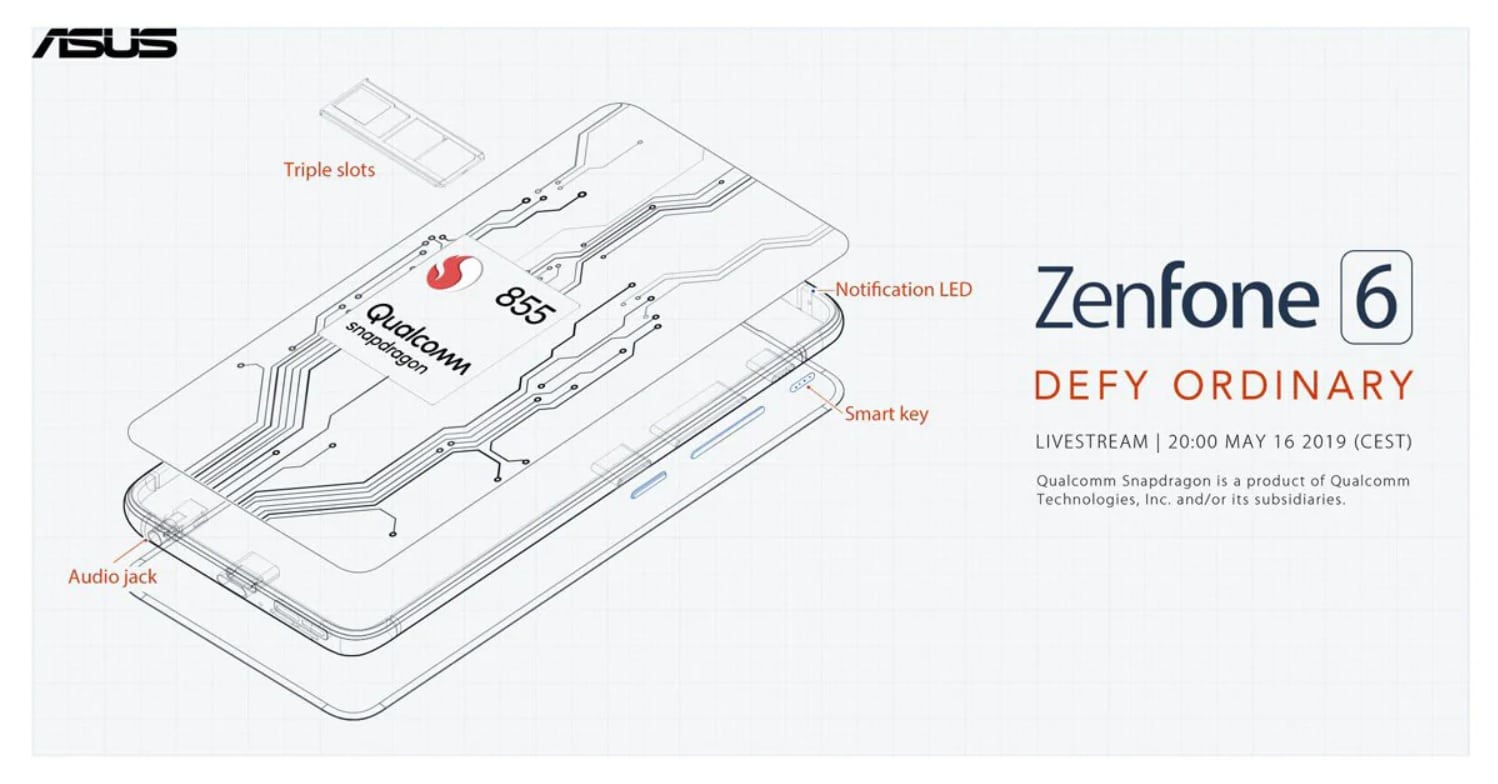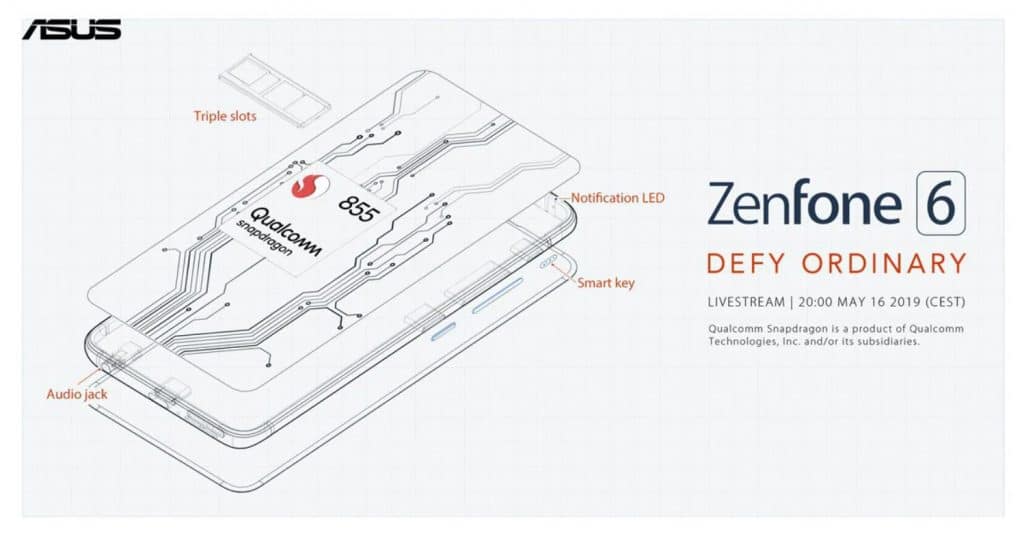 Asus posted a photo on Twitter which showed a lot of details about the phone's specifications. From the image, it's very clear that Zenfone 6 will have Snapdragon 855 Processor, a dedicated SD card slot which makes it be a triple slot, a headphone jack, a notification LED even with a thin bezel at the top, a USB-C port, and the new smart key which we're guessing it to be Google Assistant. These are the main features in the upcoming Asus flagship – Zenfone 6 series.
From other sources, we curated some other specifications of Zenfone 6 series which are rumored to be the actual specifications. As per several other leaks, Zenfone 6 will come with 6GB RAM with 128GB Storage or 8GB RAM with 256 GB Storage or 12GB RAM with 512GB Storage. On the camera department, Zenfone 6 will boast two rear cameras – 48 MP + 13 MP and the phone will be powered by a massive 5000 mAh battery. The display will have a resolution of 2340×1080 pixels with 19.5:9 aspect ratio. On the software side like any other flagship, Zenfone 6 will come with Android Pie out of the box. The phone also comes with 18W fast charging support and the fast charger might get included in the box. I guess you know everything now? Well, what about the selfie camera? Where is it? Is there a notch, or is it a pop-up selfie, or a slider? Umm…let's find out.
Zenfone 6 Design & Selfie Camera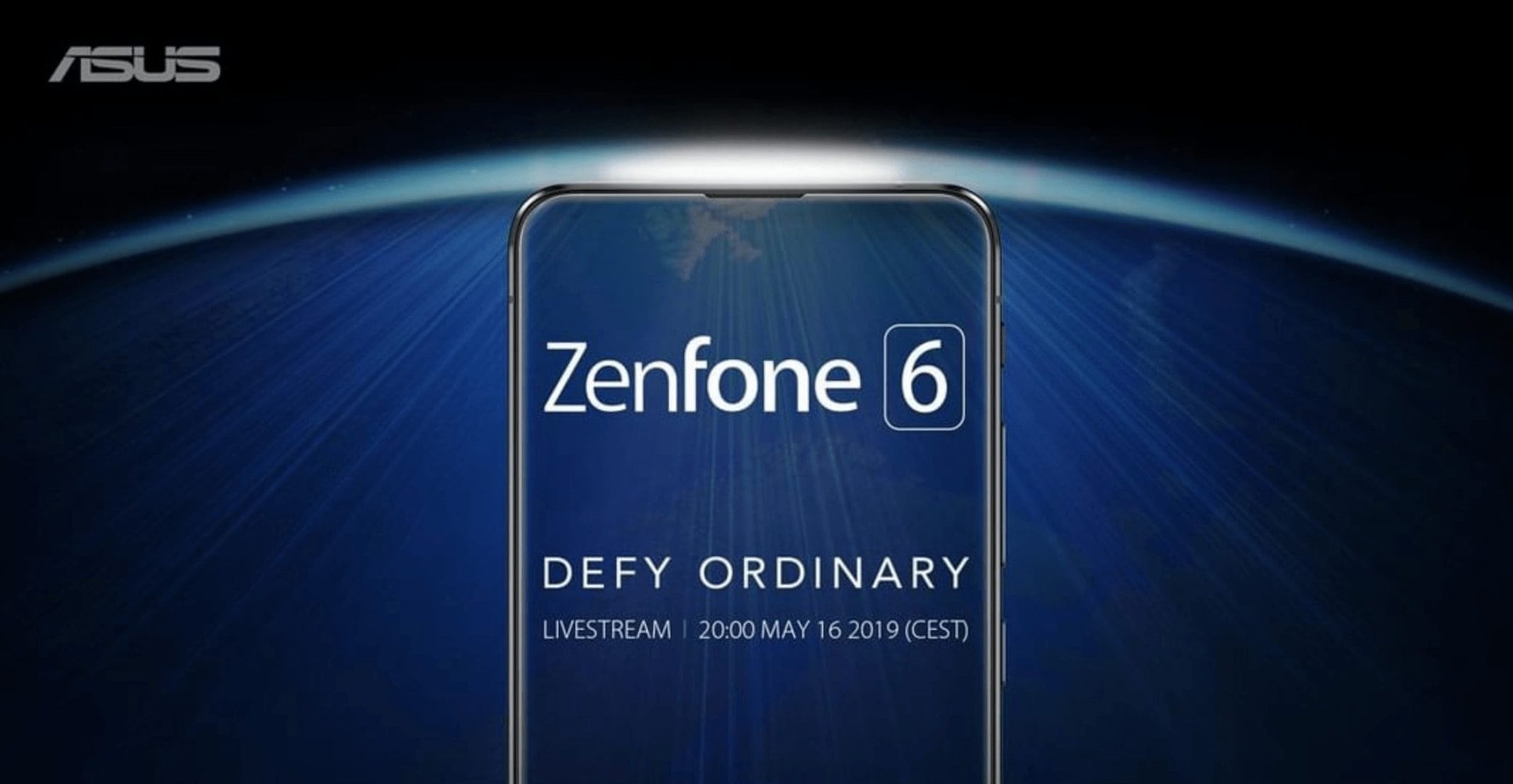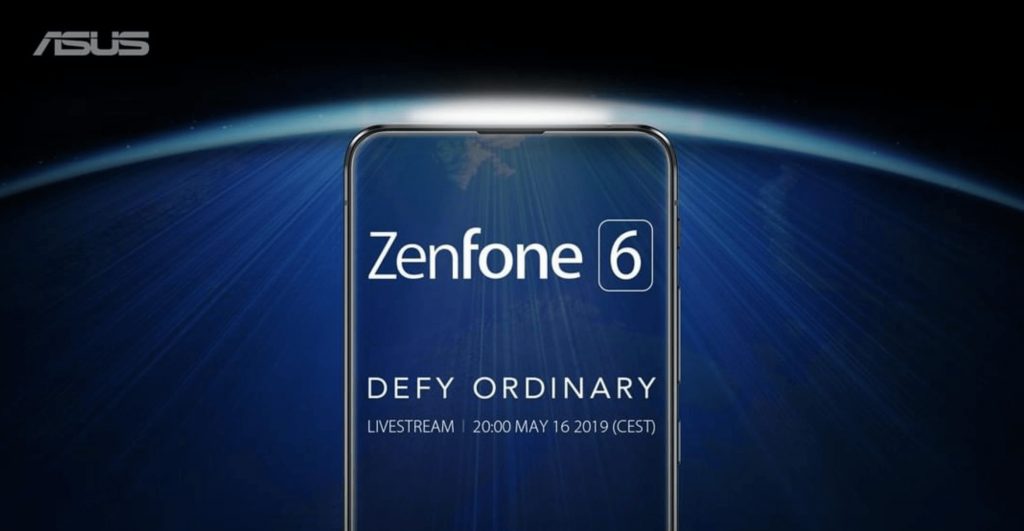 Asus is boasting about the Zenfone 6 with taglines like "Defy Ordinary" and "The Revolution is Coming" so we should also expect a newer kind of design philosophy, but maybe they are using these fancy terms to create the hype! As the phone will not have a notch it seems a dual slider design which we've already shared previously. Remember the old Nokia N95 which has a dual slider where it has dedicated music keys? As per the old leak, we're guessing the Zenfone 6 will also have a dual slider where on swiping to top, it will have the selfie camera, and sliding to the bottom shows a speaker grill. This makes it be one of the first Zenfone flagships to offer a flagship-level stereo sound.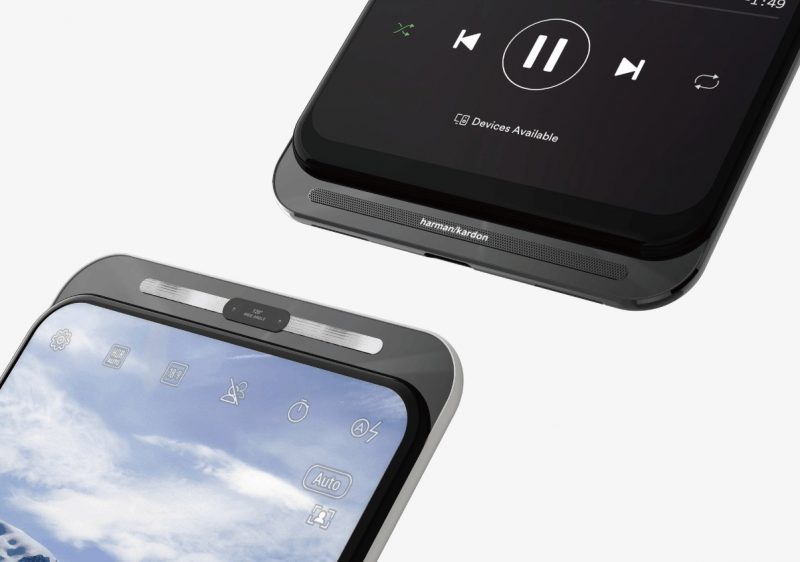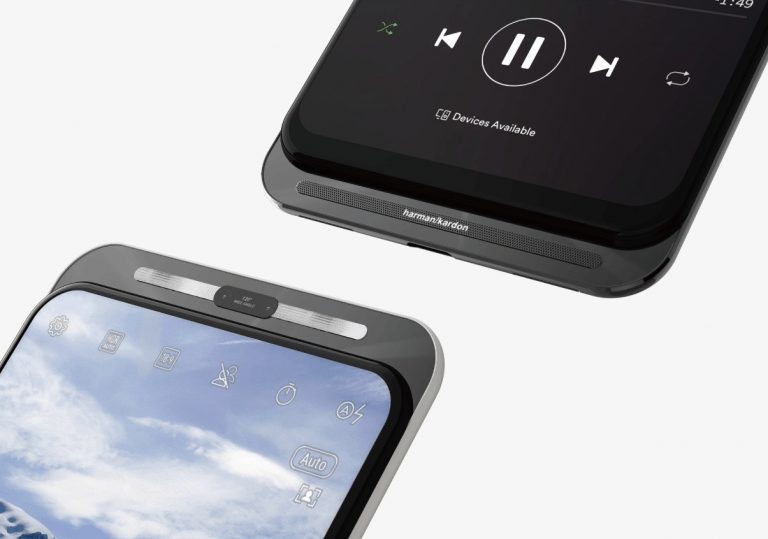 The other case is that it can feature a pop-up selfie camera like the V15 Pro, or the new OnePlus 7 series. We can confirm that there's no hole-punch as it'd have been featured in the teasers itself.
Zenfone 6 Price & Launch Details
As mentioned before, Asus is launching the Zenfone 6 series on May 16 in Valencia, Spain. There's a way to watch it online, and we'll make sure to bring you all the details as soon as possible. About the pricing part of Zenfone 6, the new leaks suggest that the 6GB/128GB model will be available at ₹45,000 ($646) and the 8GB/256GB model is priced at ₹54,000 ($776). The top end variant of 12GB/512GB would cost around ₹68,000 ($970). These are the rumored prices that are converted to Indian currency. The actual pricing might be a little lower than expected as we've seen it in the case of Zenfone 5z.
Anyway, why don't you keep checking this page as we'll add everything we know so far about the Zenfone 6 series?