Change is the only constant. And in today's world, nothing proves this more definitively than the technology sphere. Not too long ago we were reveling in the arrival of 3G mobile technology, and before we could blink, we're now ready to welcome 5G.
Ericsson, the leading provider of ICT released the Ericsson Mobility Report, June 2019 edition recently. According to EMR, at the end of 2018 India region that also includes Nepal and Bhutan has 9.8 gigabytes (GB) of average monthly data usage per smartphone – more than anywhere else in the world.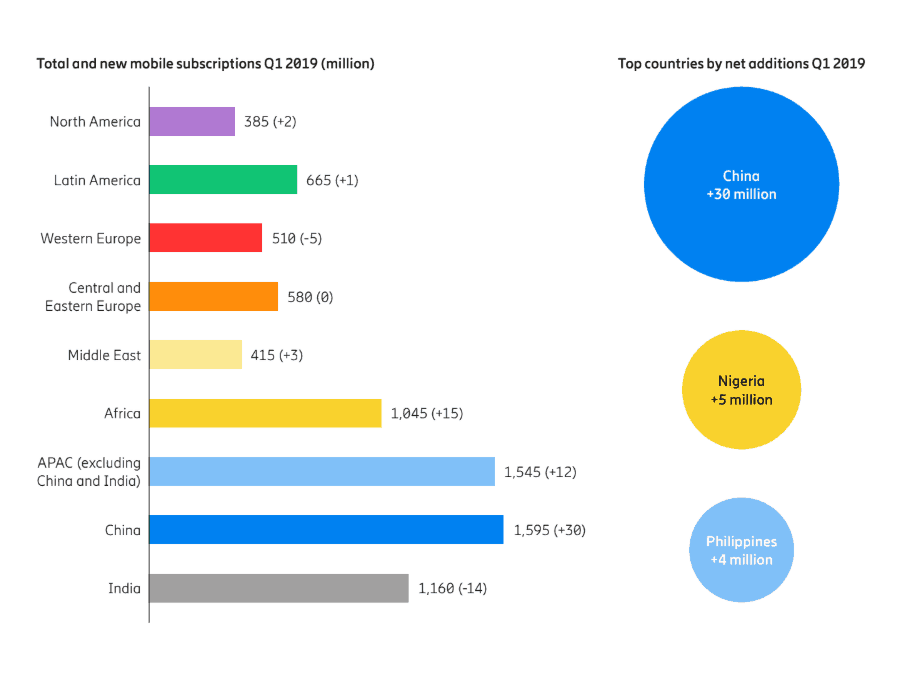 The report also speculates that total monthly data traffic in India will rise at a CAGR of 23% from 4.6 exabytes (EB) in 2018 to 16 EB by 2024. The total smartphone subscriptions, growing at 11% CAGR, are expected to reach 1.1 billion by 2024.
Mobile video traffic is the main driving force behind such figures and forecasts. Streaming and sharing of video are expected to continue as most online contents have a video embedded in them. Surveys of smartphone users across the globe have shown that they expect 5G to usher in the required network performance suitable for immersive media formats and applications.
Nitin Bansal, Head of Ericsson India and Head of Network Solutions, South East Asia, Oceania, and India observes, "LTE will remain the most dominant access technology in the region up to 2024 even as 5G subscriptions are expected to grow during this period. Based on the latest ConsumerLab study done by Ericsson, we have found that Indian smartphone users are willing to pay more than 66 percent premium for 5G services".
Faster Global 5G Uptake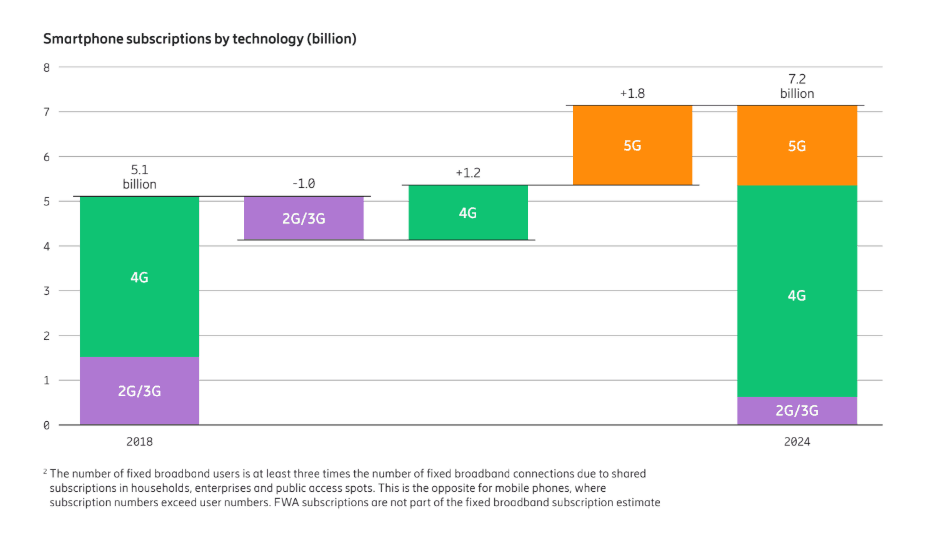 The June 2019 edition of the Ericsson Mobility Report has upped its own forecast of global 5G subscription by about 27% to 1.9 billion from 1.5 billion predicted in the November 2018 edition. By the end of 2024, a whopping 45% of the entire population on the Earth is thought to be covered by the 5G network. So, other forecast figures have also been adjusted accordingly.
5G Consumer Potential
Armed with the insights provided by industry experts and consumers, Ericsson claims to uncover the potential 5G holds for consumers and clears 4 common myths surrounding 5G that –
there are no near-term consumer benefits of 5G
there are no real use cases for or price premium on 5G
smartphones are the only solution for 5G and
current usage patterns accurately predict future demand
Great Expectations
Ericsson says that its survey has revealed that the markets with highest consumer awareness of 5G and its promises were, in order, China, South Korea, the US, Italy and the Kingdom of Saudi Arabia. 70% of the smartphone users surveyed globally stated to be excited about the possibility of 5G being rolled out soon, while 40% expected 5G to be in their markets within a year.
So doubtlessly consumers are excited and have high expectations. Now the question is – will 5G live up to the promises and deliver? We have to wait and watch.