Hogar, a well-known name in the home automation industry has recently launched some new devices to go along with your smart home in India. Most notable devices from them are Smart Touch Panels and Video Door Bell.
Hogar Smart Touch Panels
These smart Touch Panels are a replacement for your regular switch-boards with enhancing usability and compatible with smart home wireless standards such as Zigbee Z-Wave and Wi-Fi. The device is meant to be used as dimmers, switches and scene controllers and comes in a smooth and glossy finish. It can be also controlled via smartphones and voice-controlled devices such as Google Assistant and Amazon Alexa.
There are actually 13 variants of Smart Touch Panels available in 4 different colors each, and below are the new ones' that are launched recently.
6in1 Touch Panel (PRIMA +)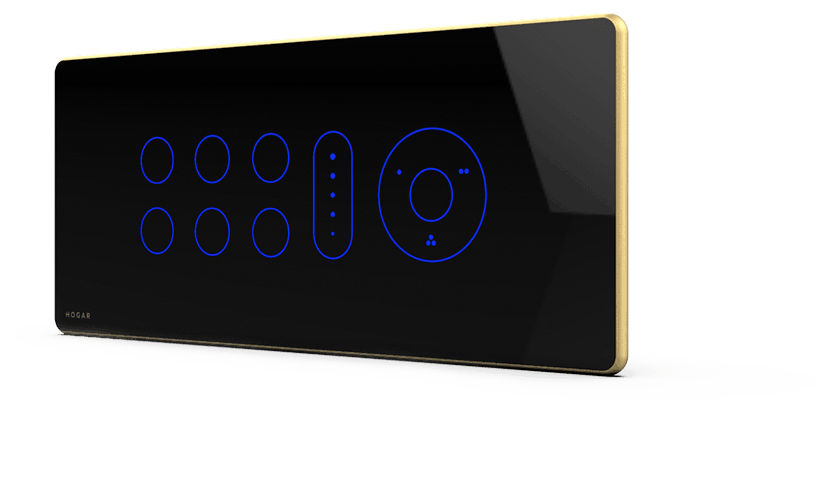 As the name suggests it has 6 touch buttons, work as switches and additionally comes with a light dimmer and fan speed controller. 6in1 Touch Panel is also equipped with a motion sensor. As it has a retrofit design, it fits into the existing switchboard without additional wiring.
One-Touch Panel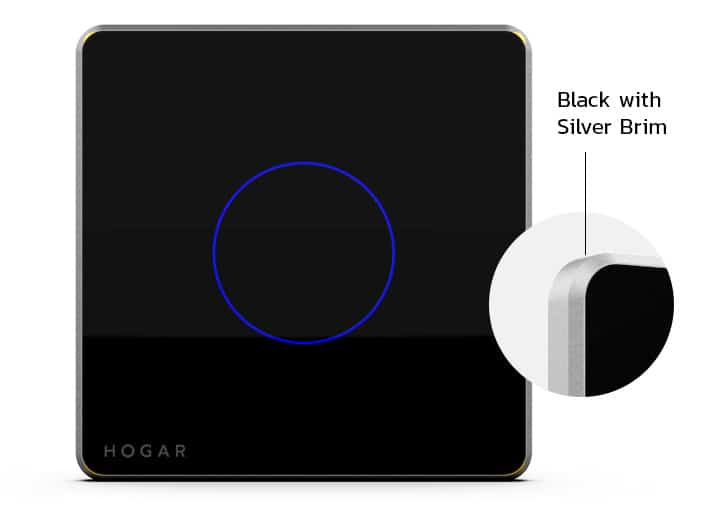 One-Touch Panel is a relay or scene controller with a maximum load capability of 5 Amps and has 2 module gang box support. The device has detachable socket slots to choose any socket type and has heat, humidity, and shockproof design.
4+1 Touch Panel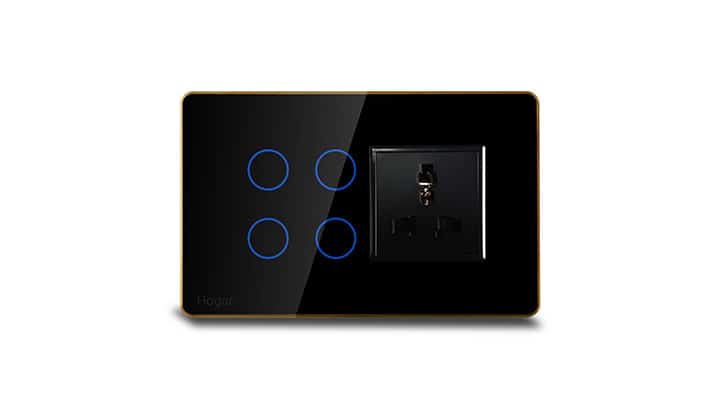 This Panel comes with 4 programmable buttons, a two-pin socket, and a USB port. So it is a good option to be used besides your bed. The USB port can charge all your devices, like a smartphone or laptop. The switches can be used in relay or scene mode.
Hogar Pebble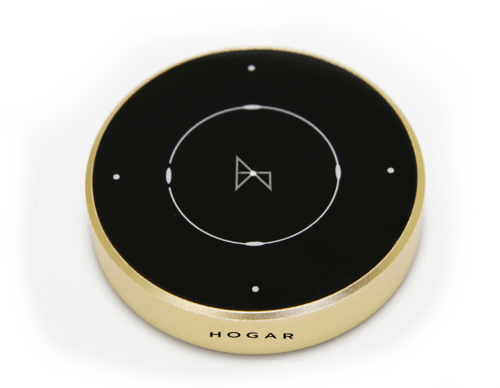 Just like Touch Panels, Pebble is a new wireless remote control button. Users can customize up to 9 scenes such as smart lighting, thermostats, locks with a single touch. It can also be paired with any Hub and can be used as an add-on device to create additional control separate rooms. The battery usage is really low and can run up to one year in a single charge.
Hogar Video Door Bell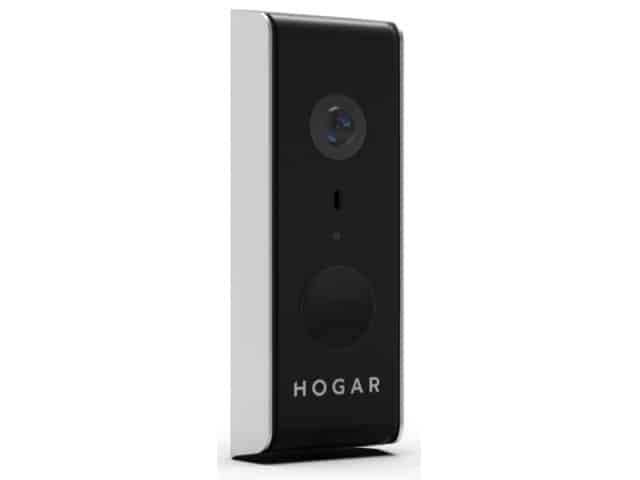 Hogar Video Door Bell is equipped with night-vision and motion detection features. Not only to keep an eye on your front door, but it can also be integrated with your smart home security system to trigger lock and unlock sequences remotely. It also has both two-way audio capability and there is HogarCam HD smartphone app to go along.
As the future is getting closer day by day, smart home devices are getting more attention and if you are looking for a good device to start with you might want to check Hogar Official Website for more products and information.