Acer's 3rd edition of mega eSports Tournament the Predator Gaming League – India Finale concludes in Bengaluru and Indian Rivals are your champion.
A PUBG tournament was held by Acer on 7th December where 16 top Indian squads fought for a total prize pool of ₹15,00,000. The Predator Gaming League – India Finale is won by Indian Rivals and they get a chance to represent India at the Grand Finale, which will be held in Manila, Philippines in February 2020.
The prelims were played across five cities – Mumbai, Pune, Chennai, Bengaluru and Kolkata. After 2 months of grueling competition between 449 teams, the best 16 were selected. Those teams are Teg Esports, Indian Rivals, Global esports, 4 Random, Tantrum Esports, 4F, Level Zero Esports, District 9, XGods, Crusaders, 4pixels, Weekend Warriors, Navi M4, AwM, KingsMen, and OneAboveAll.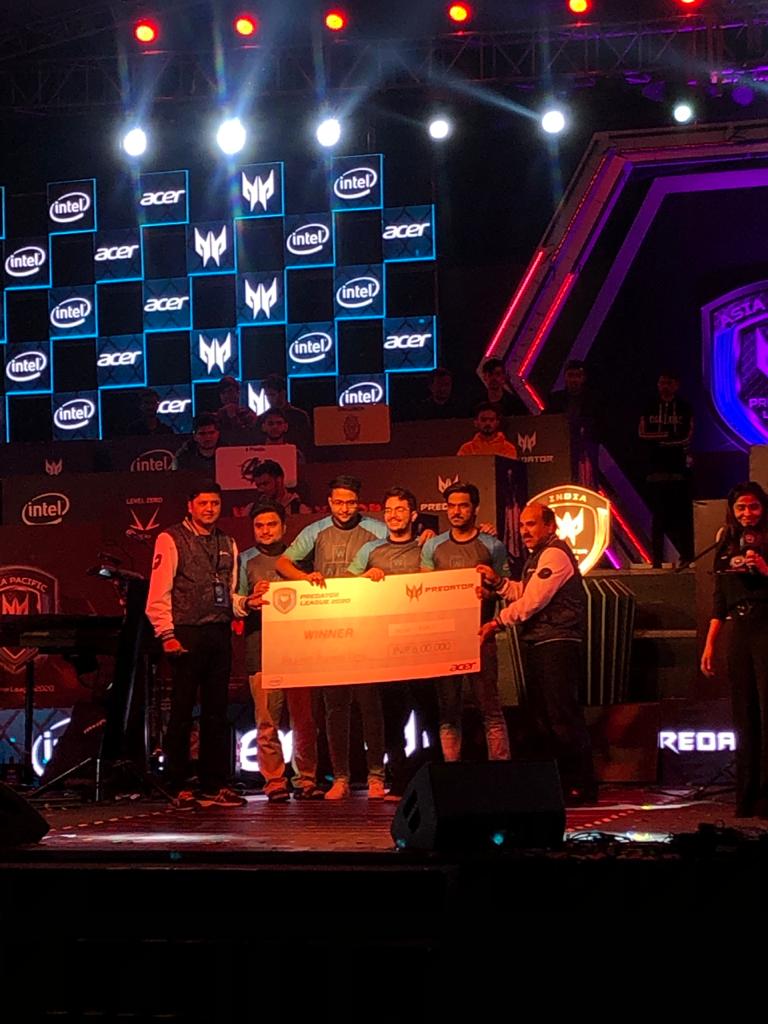 At the event of the finals, the atmosphere of Phoenix Market City was filled with esports lovers and gaming enthusiasts. There is no doubt that professional gaming and the game PUBG is rising in India.
Mr. Chandrahas Panigrahi, CMO and Consumer Business Head, Acer India said, "We are delighted to announce the winner of Acer's 3rd edition of Predator League 2020 India finale held in Bengaluru. We are witnessing the rise of eSports in India and the online gaming industry is rising too with the increase of affordable PC hardware in the market."
After the event, the winner Team Rival commented, "It's a real honor to receive this recognition. On behalf of the Indian Rivals team, I would like to thank Acer Predator League for organizing this event and giving us a platform to represent India at the Grand Finale to be held at Manila in February 2020."
Team Rival will be presented with all the expenses to Manila to take part in the Asia Pacific Grand Finale and compete for the total prize pool of $400,000.
Other than the main tournament, there was an exciting cosplay competition. Acer previewed the most awaited Predator Thronos Gaming Chair along with other cutting-edge gaming machines and accessories. The finals also broadcasted on Acer's social media channels where thousands of gamers watched the tournament.