Samsung finally brought the UHD smart tv lineup in all its glory to the Indian marketplace with the all-new Super 6 features. This includes Live Cast, Tune Station, Screen Mirroring, Lag-Free Gaming, Real 4K resolution, and 60+ Titles. Although it is supposedly considered to be a counter move made by Samsung to take on Xiaomi's smart tv line up. However, it's also quite plausible that Samsung has managed to bring some top-notch elements along with its Super 6 UHD Smart TV-Lineup.
And the real 4K resolution is one of the significant parts of it, which enables users to enjoy the amazing picture quality and superior media content consumption competence.
SAMSUNG SUPER 6 UHD SMART TV Lineup FEATURES
Now as far as the features concerned, this time around Samsung didn't leave any stone unturned with its Super 6 features in the latest UHD Smart TV-Lineup.
Basically, the Super 6 UHD smart tv lineup comprises of three distinctive models. And the real 4K resolution feature is common in all three of them.
Apart from that Samsung officially claims it can now deliver "superior colors with unmatched sharpness and contrast levels optimized for viewing" with the help of its PurColor technology that has been incorporated in this Super 6 UHD Smart TV-Lineup.
Additionally, Samsung has also bundled up the smart hub and smart convergence features along with a dedicated Game Mode and Quad Core Processors. By this Samsung aims to amplify the experience of pairing a smartphone with its Smart TV so that users can now experience the bigger picture right from playing any videos or games on there phone "to make them come alive".
Not only that, but Samsung has also topped this up with a LiveCast feature. This feature simply lets the user broadcast any live moment from any location on to the TV by using his/her smartphone.
And all these nifty features are specially designed to cater to the needs of every single millennial out there and makes the TV experience exclusive to themselves.
SAMSUNG SUPER 6 UHD SMART TV Lineup PRICING IN INDIA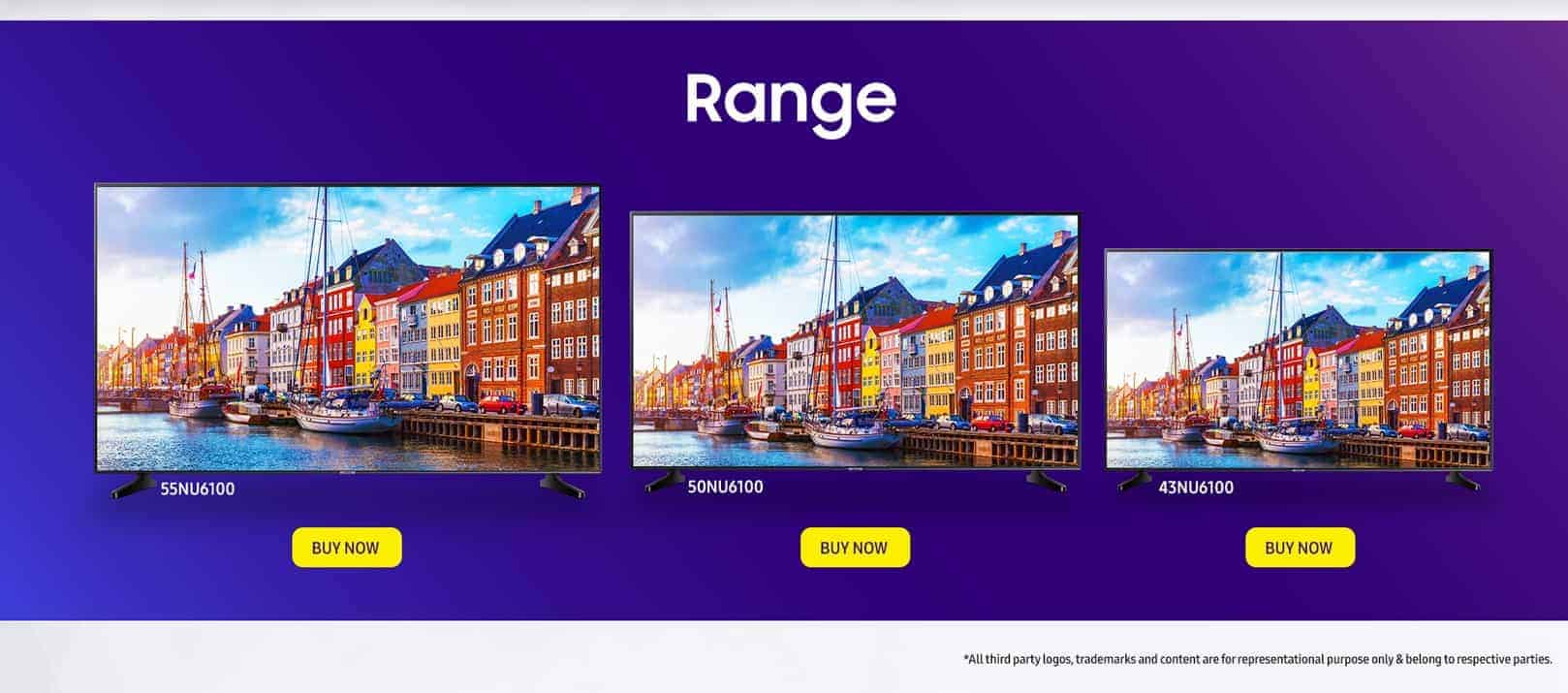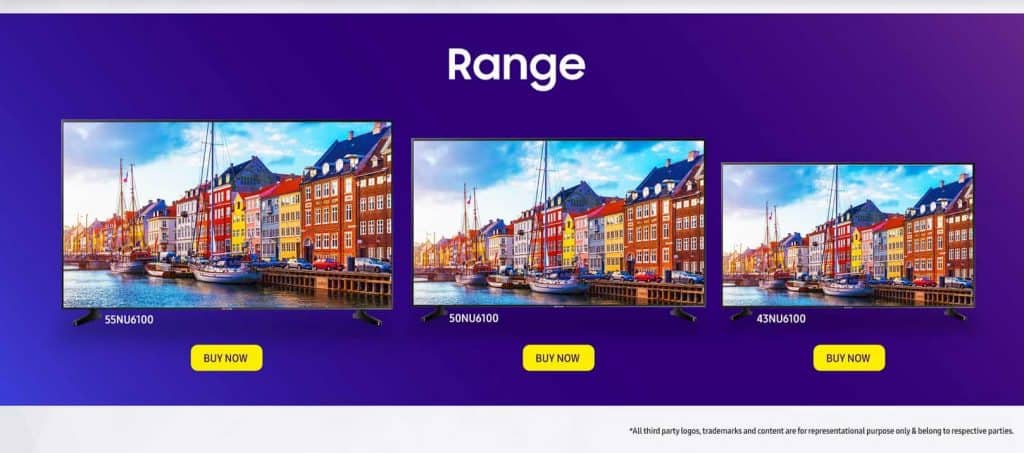 Samsung Super 6 UHD Smart TV is available in the Indian market in three different sizes, 43-inches, 50-inches, and 55-inches. And as far as the pricing is concerned Samsung officially revealed the pricing of all three models to be Rs. 41,990, Rs. 51,990, and Rs. 61,990 respectively. In terms of there availability, all three of them will be available from March 12, 2019, on any Samsung Shop and e-commerce like Flipkart.
However,  in the case who are wondering to get their hands on will only be able to do from March 12-14 at discounted prices.
Now before you go and buy one yourself, better take a look at the infographic showcasing the highlights of this smart tv lineup.