Since the last few weeks we have been listening to a lot of rumors and various leaks have been surfacing on the web regarding the next iPhone- currently which is being dubbed as iPhone 6S. Now, another iPhone 6S leak is here and the source is totally trusted because it was revealed by Apple's hardware partner Foxconn's documents.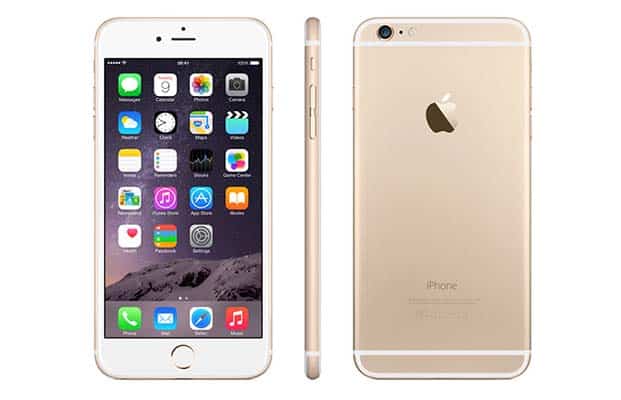 According to the latest iPhone 6S leak from Foxconn documents, the iPhone 6S will sport a 5 MP FaceTime camera, which is a big upgrade from the 1.2 MP sensor in the current iPhones. If this iPhone 6S leak is 100% true then we can see a huge improvement in selfies taken by the iPhone 6S. And that's not all, the rear camera will be upgraded to 12 MP, which is also a great upgrade from current ones as they have just 8 MP sensors. The rear camera will also be able to record 4K videos.  The phone will also be able to capture slow-motion videos at 1080p resolution, which is another upgrade from the current 720p resolution.
Apple's biggest rival Samsung's Galaxy S6 and OnePlus One also offer 4K video recording. but, Apple has a different approach for processing the videos, and precisely it is one of the best in its class. That's why we can still see many YouTubers or short video makers using iPhone 6 to record videos when they need to capture something very deep.
Till now, we know that the next iPhones will include Force Touch and a new casing to make the iPhone 6S wider, taller and stronger and may be Apple is concentrating so much on this matter due to some controversies when iPhone 6 and 6 Plus was launched- BANDGATE. The iPhone 6S will run iOS 9 out of the box and will be powered by an enhanced processor. There is some collaboration as well in the making of iPhone 6S. Apple's biggest rival Samsung may provide chipsets and displays for upcoming Apple products, and iPhone 6S will be powered by a next-gen A9 processor, coupled with 2GB of RAM.
it is being rumored that the iPhone 6S will be available in stores from 25th September this year. According to the source, pre-orders will start on 18th September, the sale will go live on 25th September. And we are taking this iPhone 6S leak to be damn serious, as it comes from one of their key partners, Foxconn.
So, let's wait a bit and see what happens. iPhone 6S seems to be the most promising iPhone to me, both in terms of hardware, design, durability and OS, but we will know everything when we put our hands on this great device. What do you think about this report? If you find everything we have mentioned, will you go for an iPhone 6S? Or will stick to iPhone 6 or 6 Plus or may be some high end Android? Do you think all the info in the iPhone 6S leak is going to be reality on September 25th? Let us know in the comments section below. And also, for all the latest updates and news on the move, don't forget to visit and like our official Facebook page.