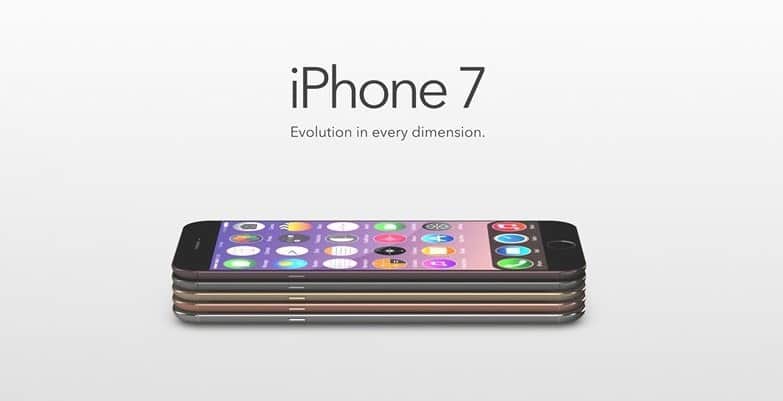 Apple iPhone 7 rumors are flying over the internet and we've picked up lots of hints about new features that could appear in the next iPhone.From wireless charging to a touchscreen with built-in Touch ID, It is believed that Apple is going to remove the 3.5mm headphone jack – and people aren't happy. We've got our first leaked photos of iPhone 7 prototypes.
Remember the old iPhone 6s and iPhone 6s Plus launched in late September 2015, so now we're starting to think about what this year's iPhone 7 and iPhone 7 Plus could bring. This article explains everything about iPhone 7 including the release date, design, specs and new features of it, which we gathered from all the available hints and predictions available online. rumors about the iPhone 7.
The iPhone 7 won't be released until the fall of 2016, so it's still several months off. Apple's current flagship devices are the iPhone 6s and the iPhone 6s Plus, released to the public in September of 2015. Though we have months to go until the iPhone 7 launches, rumors have already been trickling out, giving us some details on what we might see when the device is released.
Apple has used an alternating "S" naming formula to mark years where the iPhone does not receive a major redesign since the debut of the iPhone 3GS in 2009. The timeline of iPhone Releases have been as follows:
2007 – iPhone
2008 – iPhone 3G
2009 – iPhone 3GS
2010 – iPhone 4 (new design)
2011 – iPhone 4s
2012 – iPhone 5 (new design)
2013 – iPhone 5s
2014 – iPhone 6 and iPhone 6 Plus (new design)
2015 – iPhone 6s and iPhone 6s Plus
2016 – iPhone 7 and iPhone 7s Plus (Expected)
It was predicted from many sources that the iPhone 7's body could be made out of a new composite material that enables water resistance of the device. Internal specs aren't yet known, but we can speculate that Apple will continue on its path of introducing more powerful, efficient devices that grow thinner with each design iteration. The iPhone 7 and iPhone 7 Plus are expected to include next-generation A10 processors manufactured by TSMC.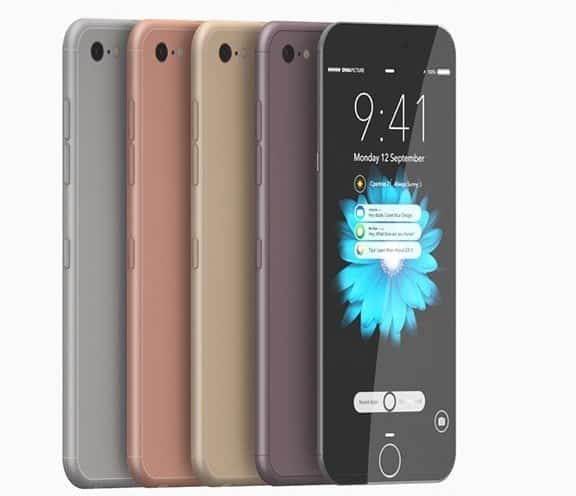 It's likely Apple will continue releasing two versions of each iPhone, so we will see an iPhone 7 and an iPhone 7 Plus in 2016. Apple is said to be planning stick to the 4.7- and 5.5-inch screen sizes which were first introduced with the iPhone 6 and 6 Plus. The iPhone 7 and 7 Plus are expected to feature the same 3D Touch feature introduced with the iPhone 6s.
Apple is rumored to be aiming to make the iPhone 7 as thin as the 6.1mm iPod touch, mainly through the removal of the 3.5mm headphone jack.
Eliminating the headphone jack will give Apple more internal space for other components, and Apple will also keep the device slim with the continued use of in-cell panels and TFT-LCD display technology.
With no headphone jack, wired headphones will connect to the iPhone 7 using its Lightning port and Bluetooth headphones will connect wirelessly. Apple is rumored to be working on Lightning-equipped Ear Pods to sell alongside the device.
Specifications of iPhone 7 and iPhone 7S:
1. No Headphone Jack:
Apple may be able to decrease the thickness of the iPhone 7 by up to 1mm by eliminating the headphone jack and instead adopting an all-in-one Lightning connector. Several rumors have suggested Apple plans to mix the headphone jack and instead introduce a Lightning port that will support both charging and music playback with Lightning-equipped headphones.
With the iPhone 7, headphones will need a Lightning connector or a 3.5mm jack-to-Lightning adapter to connect to the Lightning port on the bottom of the phone. The device will also support wireless Bluetooth headphones.
Apple is also rumored to be considering some new noise-canceling technology to remove background noise during music playback and phone calls, but rumors have disagreed on whether this will be introduced in the iPhone 7.
2. Wireless Earphones:
Along with Lightning-equipped EarPods that will be made available with the iPhone 7, Apple is rumored to be working on a new set of wireless Bluetooth earphones that would be sold alongside the iPhone 7 as a premium accessory and an alternative to the EarPods.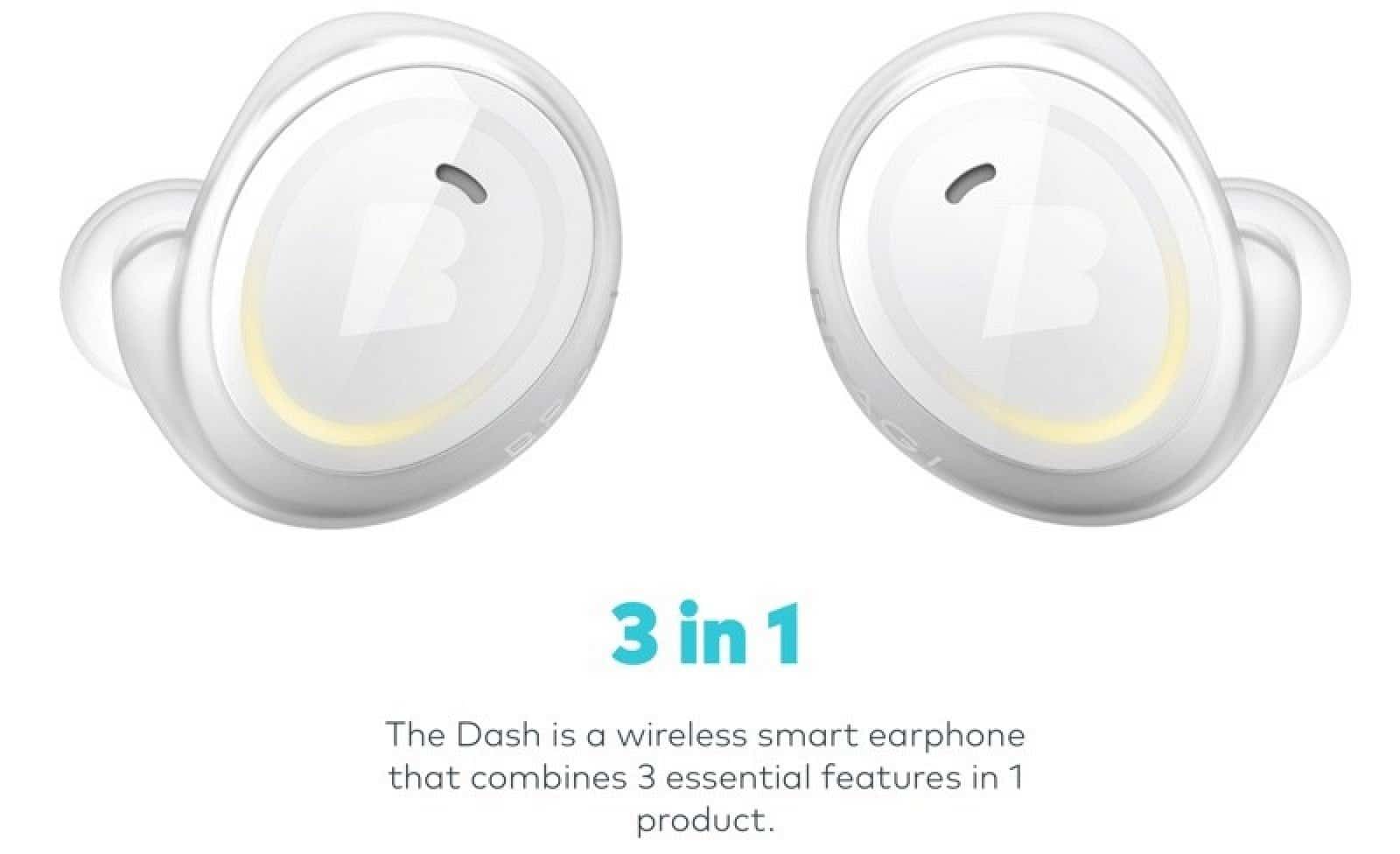 While traditional Bluetooth headphones have a wire that connects the left and right ear pieces to each other, Apple is said to be designing earphones that do not include a connective cord between the ear pieces. These earphones would be similar in design to the Bragi Dash, an upcoming set of earphones that features individual ear pieces for each ear.
3. Design:
The iPhone 7 is expected to be thinner than the iPhone 6s. Rumors suggest that it will be between 6.0mm and 6.5mm. Apple's current iPod touch measures in at 6.1mm, compared to 6.9mm for the iPhone 6 and 7.1mm for the iPhone 6 Plus.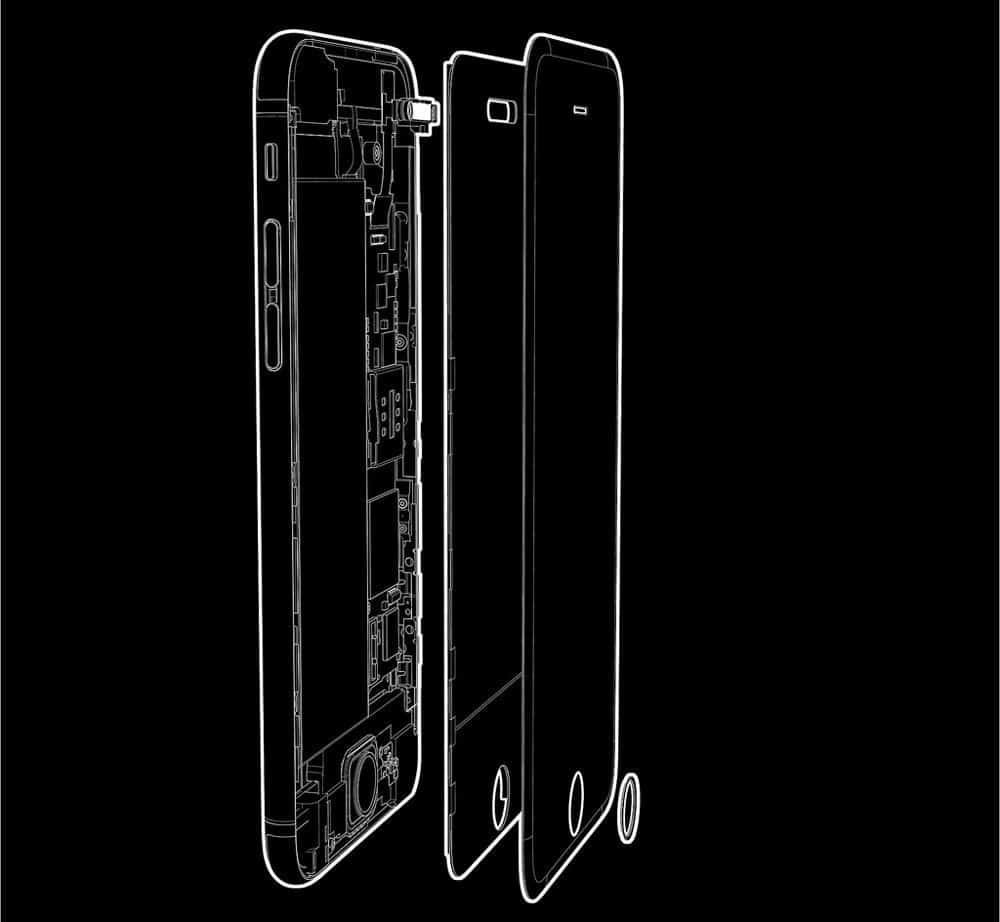 The new body, with a thinner design and no headphone jack, may be able to withstand both dust and water, making it better able to hold up when exposed to the elements. If Apple does make the iPhone 7 more water-resistant, it is not clear if the company would do so quietly or introduce the water resistance as the main selling feature. Anyone has got a better idea than this?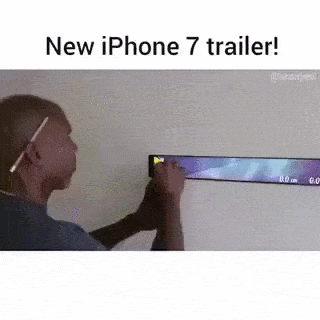 Apple is rumored to be working on AMOLED displays for future iPhones, but the technology will not be ready for the iPhone 7, it will continue to use the same TFT-LCD display technology used in the iPhone 6s.
4. Camera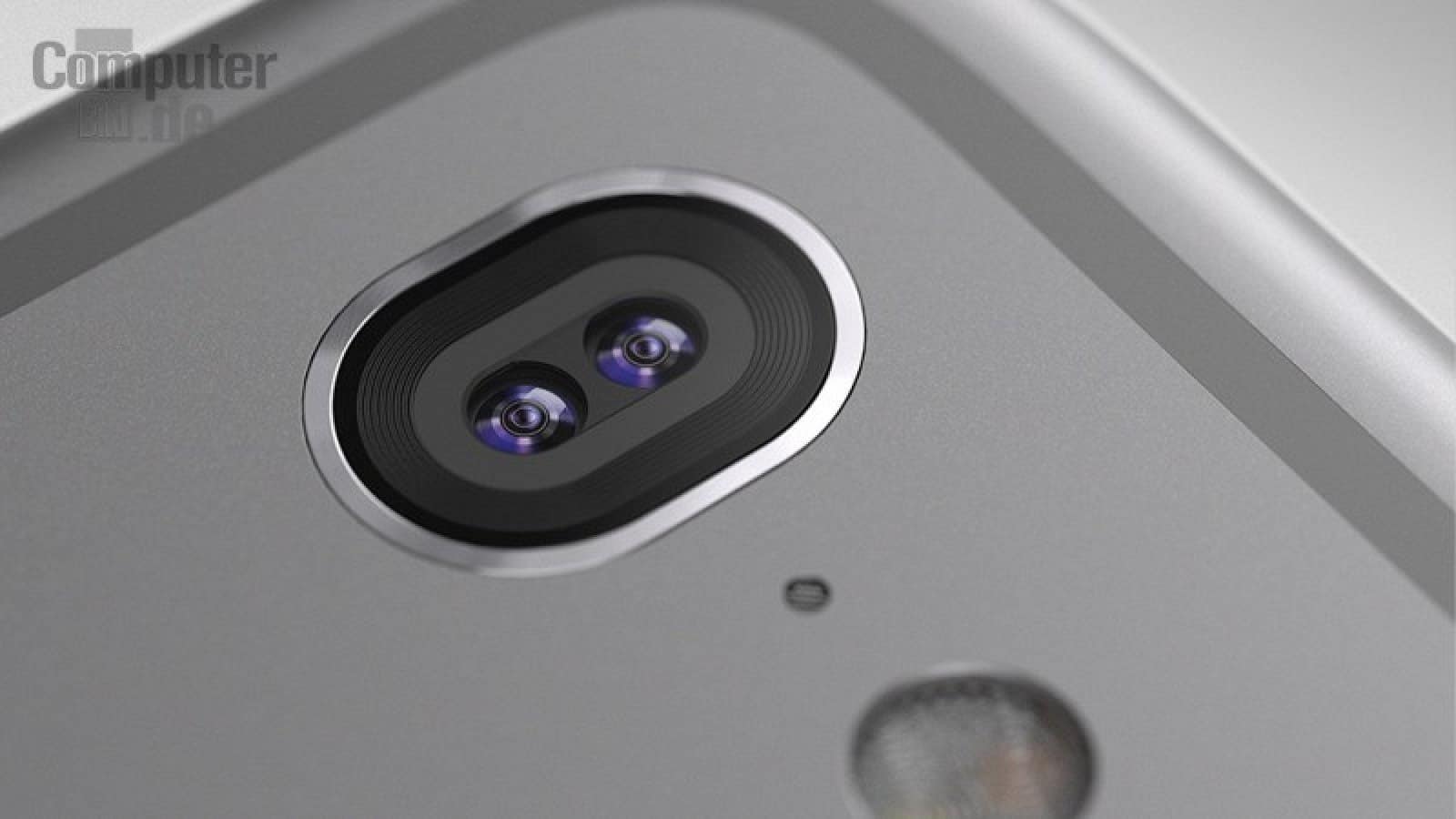 Apple is said to be working on a version of the iPhone 7 Plus with a 12-megapixel dual-lens camera system that takes advantage of technology Apple acquired through the purchase of Israeli camera company LinX Imaging last year. Image quality in the iPhone 7 Plus could be greatly improved with the introduction of a dual-lens system, narrowing the gap between photos taken with the iPhone and those taken with more robust DSLR cameras.
LinX technology offers several potential benefits for the iPhone 7 Plus, with the rumor specifically pointing towards 2-3x optical zoom capabilities, perhaps implemented through the use of two lenses with different focal lengths. With a dual-lens camera system, images captured are clearer and brighter with less noise and true color, allowing for pictures that include more detail, especially in low-light conditions.
5. RAM
According to another prediction from KGI Securities analyst Ming-Chi Kuo, the iPhone 7 and the iPhone 7 Plus may have different variants of RAM. The smaller 4.7-inch iPhone 7 may ship with 2GB of RAM while the larger 5.5-inch iPhone 7 Plus may ship with 3GB RAM.
6. Storage Space
Storage space may also be a differentiating factor between the iPhone 7 and the iPhone 7 Plus. An unconfirmed rumor suggests the larger iPhone 7 Plus could include a high-end 256GB storage option that would not be available with the with the smaller variant. 256GB is a capacity that is not offered in any of Apple's current iOS devices, so it is questionable whether Apple would introduce such a high-capacity iPhone. The rumor did not include a mention of other storage tiers that would be available for the two devices.
7. Wireless Charging
With the Lightning port being used for music playback, there will be no way to charge the iPhone 7 while headphones are plugged in, which has sparked some speculation about wireless charging. According to one rumor, Apple is exploring wireless charging technology that could potentially be included in that.
While Apple is said to be looking into wireless charging for the iPhone 7, there is no guarantee the feature will make it into the finished product. It is also not clear what method Apple would use to implement wireless charging.
iPhone 7 Part leaks with Images: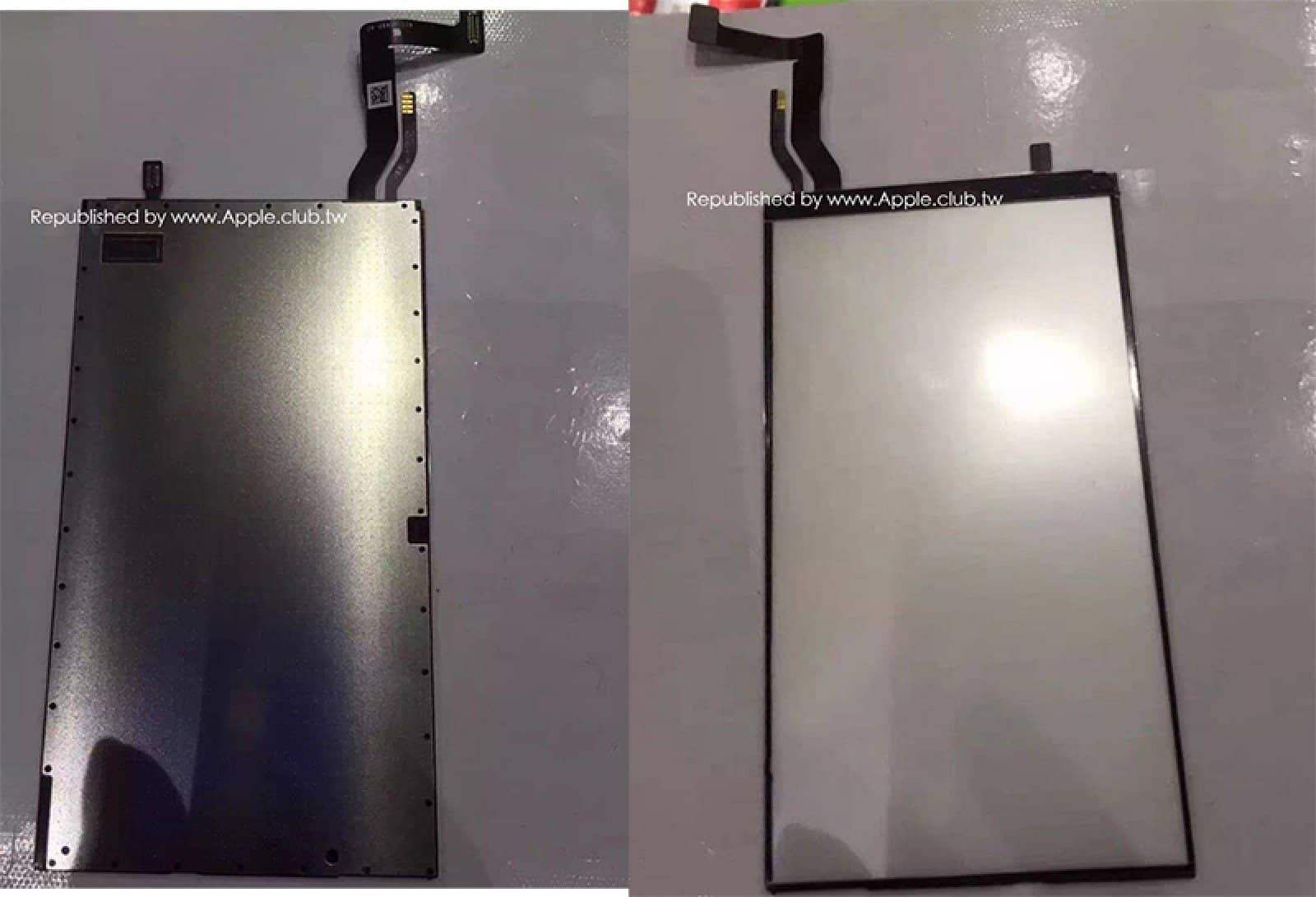 Our first look at a component that might be destined for the iPhone 7 came in January of 2016, with the leak of some photos that depict a possible iPhone 7 backlight assembly.
We can't really glean any information about the phone from the backlight component, but it is similar in design to the iPhone 6s and 6s Plus backlight assembly with the exception of relocated LCD flex cables and 3D Touch chip. Though the backlight assembly doesn't give us any information about the phone, it suggests that components are now in production and additional part leaks will follow.
Apple is said to be developing a next-generation version of 3D Touch, which would scale up for use in larger devices like the iPad Pro. Other benefits are not yet known.
In the future, Apple could introduce an iPhone without a home button, instead integrating Touch ID fingerprint recognition into the display of the device. Apple is working on developing touch and display driver integration (TTDI) chips, but it is not clear when that technology will be ready for use in an iPhone.
Apple is also rumored to be working on long-range wireless charging technology that could be implemented in phones as soon as 2017. Long-range wireless charging is superior to many existing wireless charging methods because it does not require devices to be as close to a charging source or mat.
There are some obstacles to overcome before such technology can be implemented, such as the loss of power transfer that occurs when the distance between the transmitter and the receiver is increased. This causes batteries further away from a charging source to charge more slowly.
So, this was our quick look at the rumors that are suggesting various possibilities that the iPhone 7 may have. Apple is always known for taking out some parts from its iPhones and then releasing a new iPhone with those features back next year, we may see this type of things pretty soon, as we expect that some more features may also be included. So, keep visiting us for more leaks, rumors, round-ups and much more. Also, join us on Facebook for all our updates on your news feed.