A couple of months back, I've shared my first impressions on Asus Zenbook Pro 15 which got an innovative touchpad with a screen called ScreenPad. I had very little time to explore the laptop at that time, but a week back, I've received the unit for review. I know it's quite late, but nevertheless, every opinion matters. So, without further ado, let's head to Zenbook Pro 15 review.
Zenbook Pro 15 Review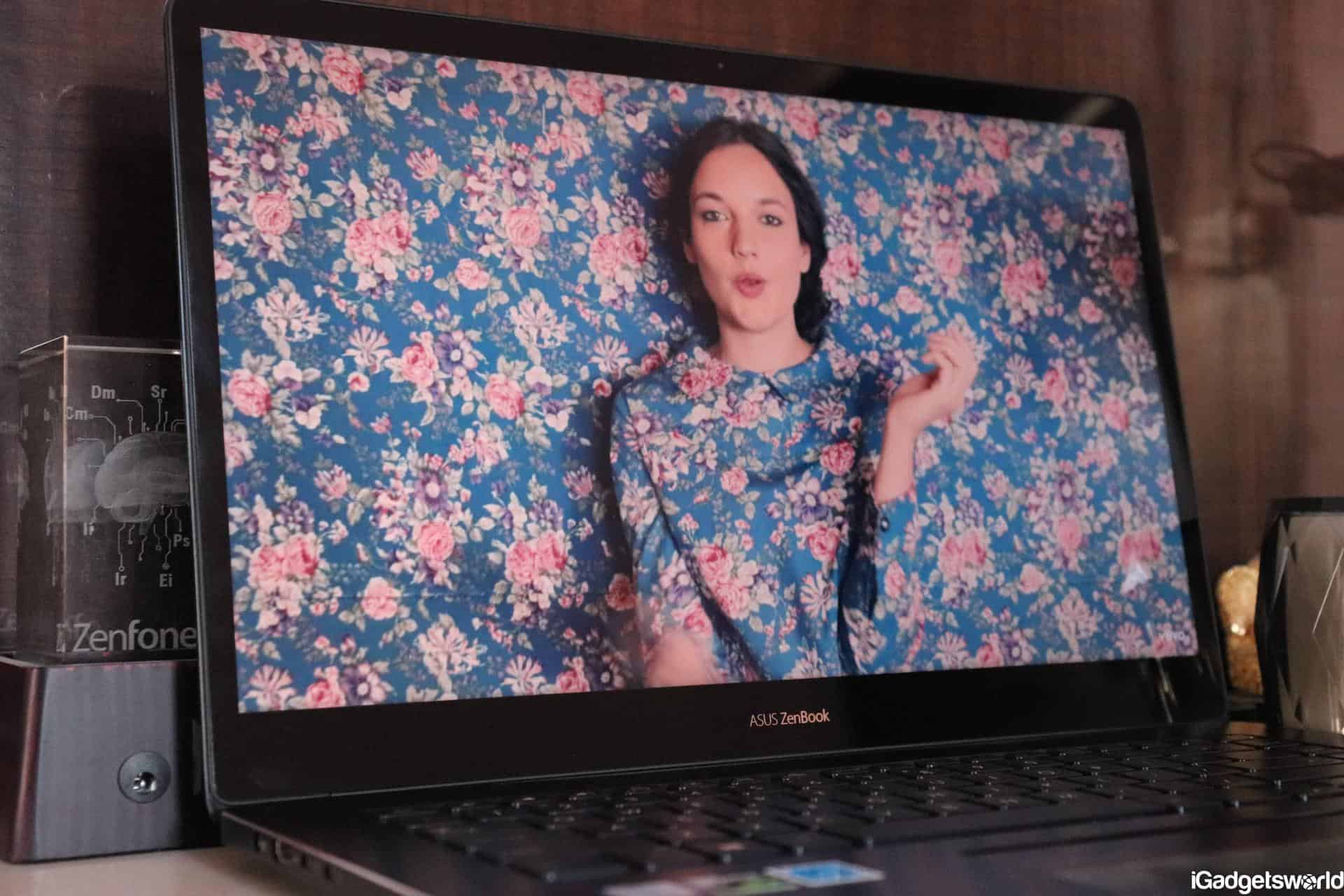 The design of Zenbook Pro 15 is not much different from other Zenbook series. The gold lining on the edges gives a premium look, and to my eyes, the laptop looks very luxury. It is sturdy, weighs a little more than what I expected, and has curvy edges. It has got all the connectivity options you'd need to get on to work. The keyboard layout is quite compact, and the key travel is pretty neat. Overall, my experience was quite satisfactory.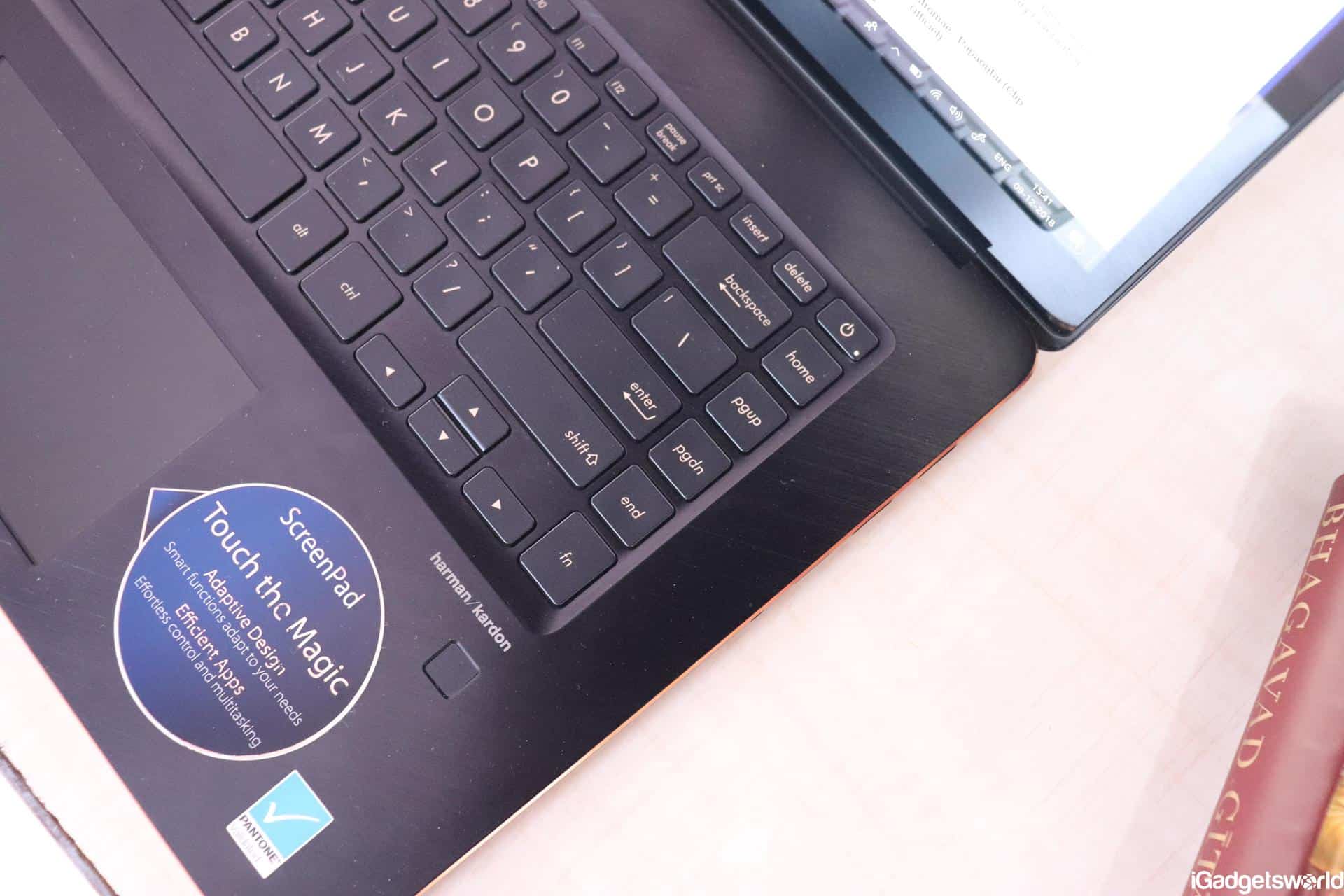 One major thing I need to mention here, and it is the 'SOUND'. Asus has partnered with Harman Kardon and literally took the sound quality to the next level. One other asset in the Zenbook Pro 15 is its 4K display [touch]. The display is more vivid and showcases almost true colors. I really enjoyed watching movies, and just imagine, combining a top-notch sound quality with a spectacular display, well that's the kind of experience you get with Zenbook Pro 15.
ScreenPad
I've already explained a lot about it in my first impressions, and there isn't much difference in my opinion. Although ScreenPad is the main USP in the Zenbook Pro 15, it's not enough to recommend it. As said before, the applications are very limited. Although there are three modes, I always felt using the ScreenPad off [default touchpad mode] to save battery. One other reason for disabling it is it hasn't got enough features, and the only online applications available are YouTube and Spotify. Even for those, you need to install their chrome extensions.
In terms of usage, the ScreenPad was quite useful in using Microsoft Office applications like Word, Powerpoint, etc. but I was expecting more. In order to bring out the true potential of ScreenPad like the MacBook Pro's TouchBar, it has to adapt to the applications we're using, and I believe it's only possible when more developers start working.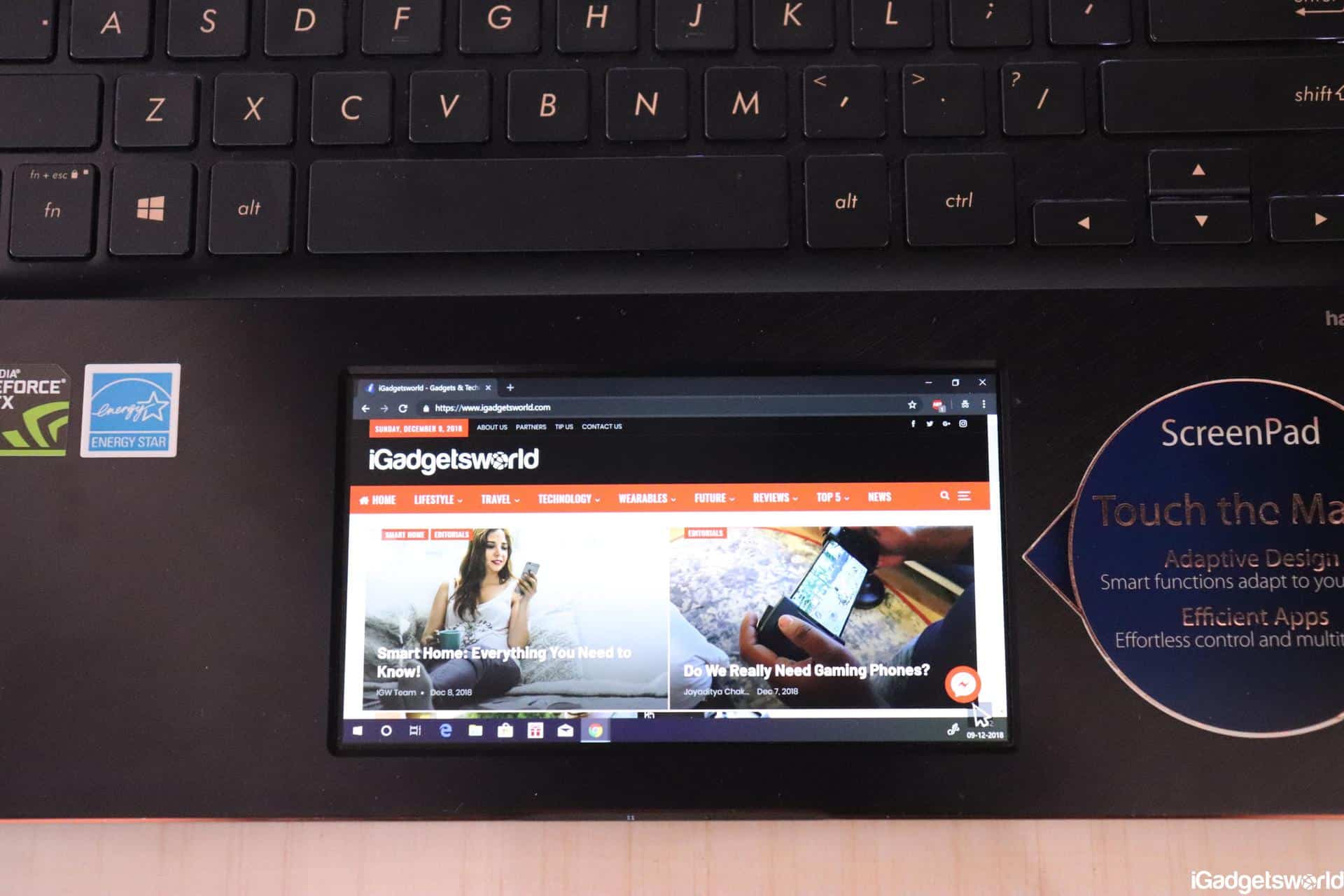 IMO, the most useful feature of ScreenPad is its Screen Extension Mode.  It becomes very easy when working on two different things, let's say I'm researching about a topic, and need to write a story, I can make use of the touchpad screen. There are other things which you can do, and I'll just leave it to your imagination.
Performance
Zenbook Pro 15 has got the beast-in specifications which you'd obviously expect when you spend almost 1.8 Lakhs. The problem here is does it really worth spending that much? Umm, before I speak about it, let me give my view on the performance side.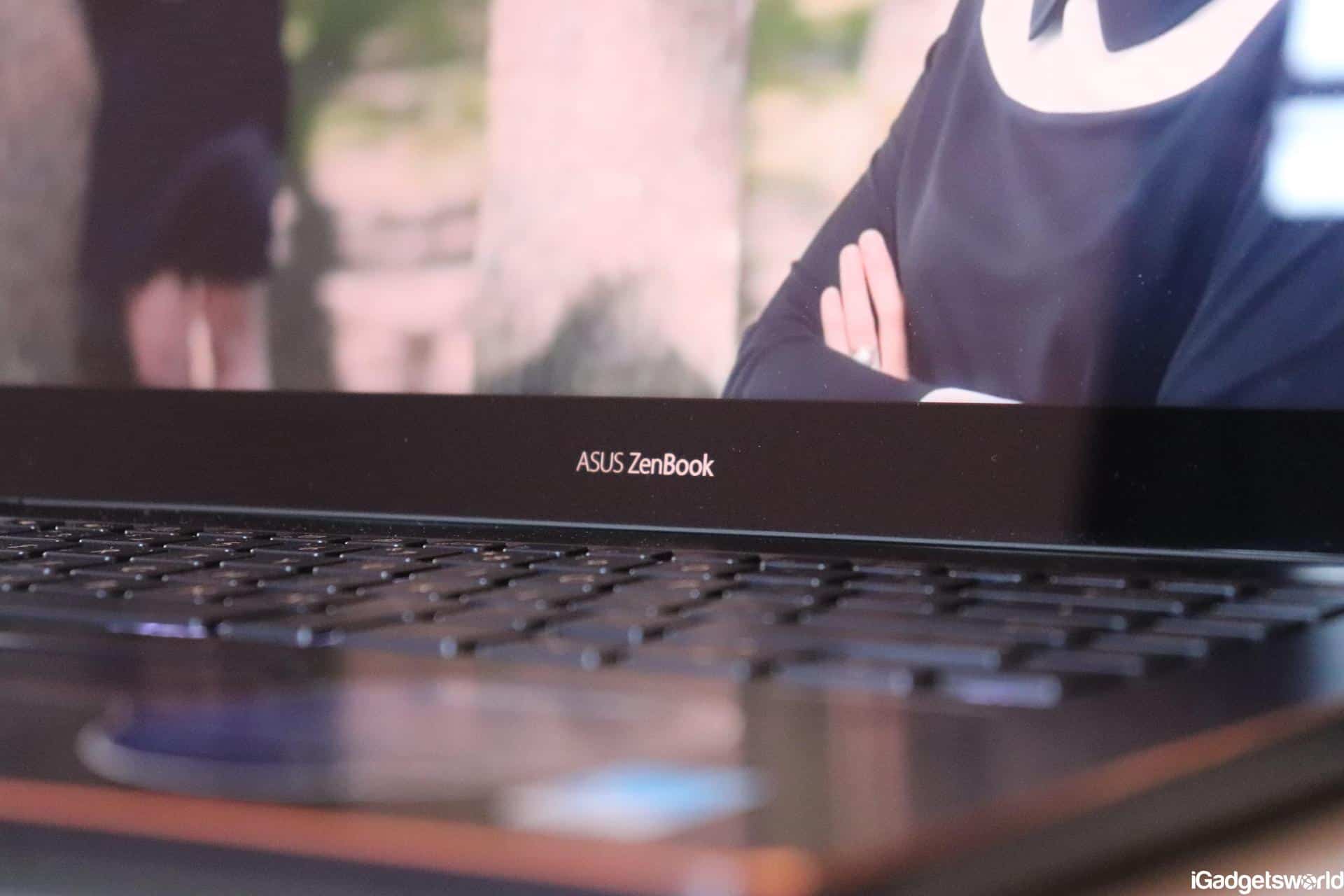 The review unit I got was powered by i9 | GTX 1050 Ti, has 1TB of Storage, and 16GB of RAM. With these high-end specifications, I bet the laptop should give extreme performance right? Well, of course, it does, but there's one thing that it'll have an impact on and it is the battery. I used a couple of tools to benchmark the laptop and the scores are par excellence. I had no problem using the laptop for normal tasks as well as complex tasks like video editing, but the only problem I had is with battery life.
Battery Life
Although the company claimed that Zenbook Pro 15 will deliver more than 9 hours of battery life, it couldn't live more than 4 hours in testing. I'm excluding the gaming part here. If you include gaming, it's even lower.
Gaming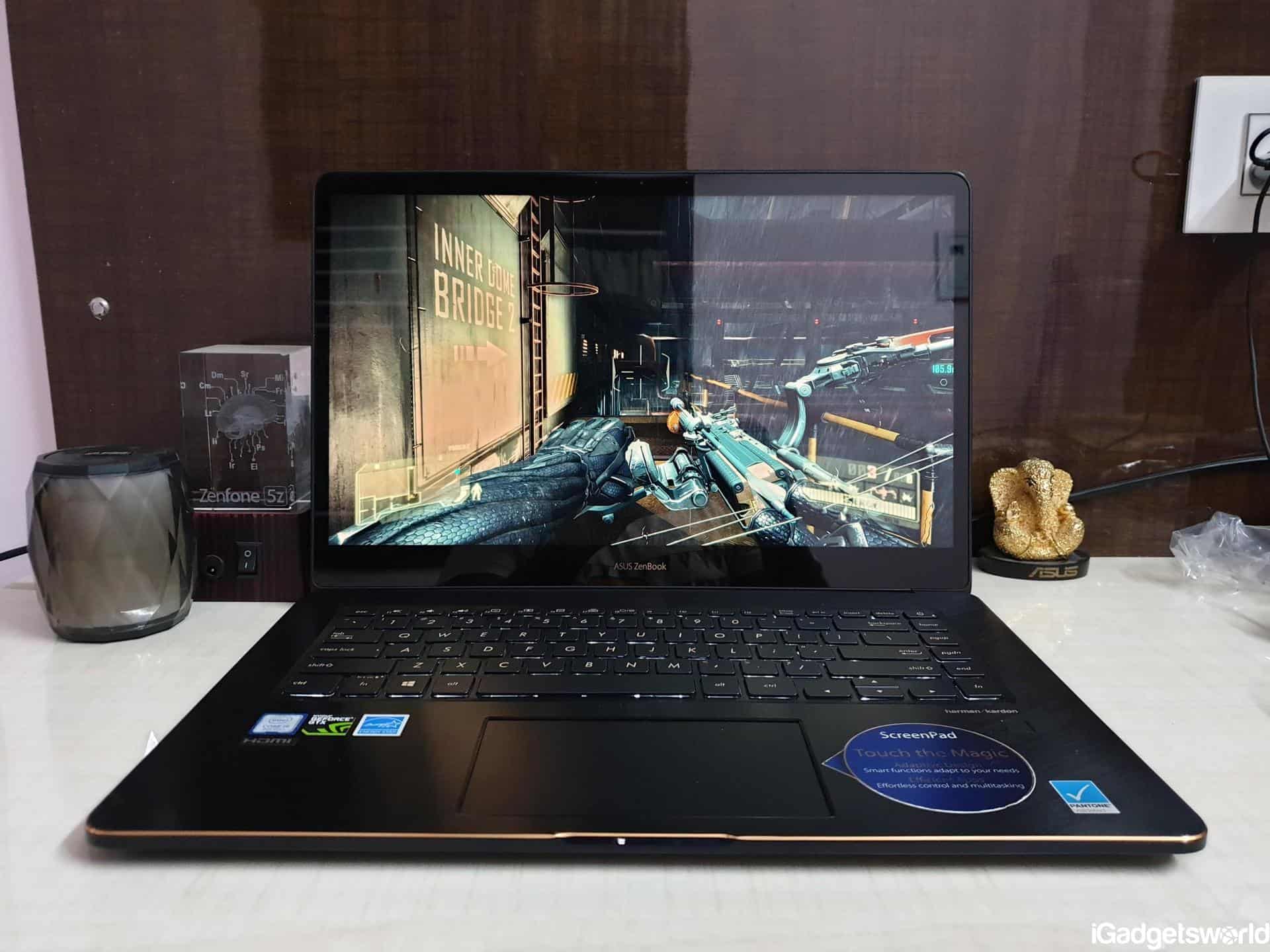 Just because the Zenbook Pro 15 has got high-end specifications doesn't really mean we can call it a gaming beast. The laptop does heat up when gaming. Although there was no frame rate drops, delays, etc. the poor battery life and heating issue will kill your mood. Besides that, I had no other issues. The gaming experience was pretty smooth though.
Pros & Cons of Zenbook Pro 15
Pros
Display
Sound Quality
ScreenPad
Cons
Battery Life
Heating Issue
Verdict
I know it's quite debatable for what Zenbook Pro 15 offers, and the money we should invest to get one, but I'll tell you one thing – Asus developed the ScreenPad for the future and It's truly innovative. There's a lot in the development and more roads to explore. So, it might not be an ideal daily driver for you, but if you're looking for a future-led laptop with a couple of compromises, then you can totally go with this.