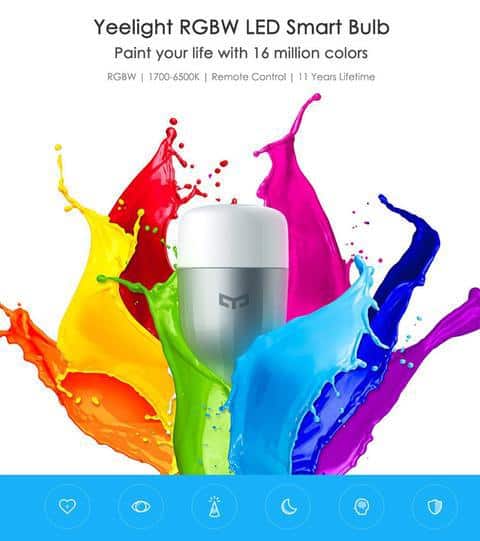 Smart Bulbs and Lights have evolved from few years now and it just gets better with time to time. Brands like Phillips has always pleased us with such technology but when a company comes up with a new idea something similar to this makes everything more awesome!
So, Xiaomi recently introduced a new "Smart Bulb" called Xiaomi Yeelight RGBW E27 which looks great as well as performs excellently. Well, RGBW LED is the most advanced smart LED bulb that I have ever seen. Anyone will get completely attracted to it at the first sight. This smart LED bulb has various light colors, 4-zone LED remote controller and LED WIFI controller, extremely practical, functional and convenient for use. It looks premium as well as the illumination is also good which is really eye-catching!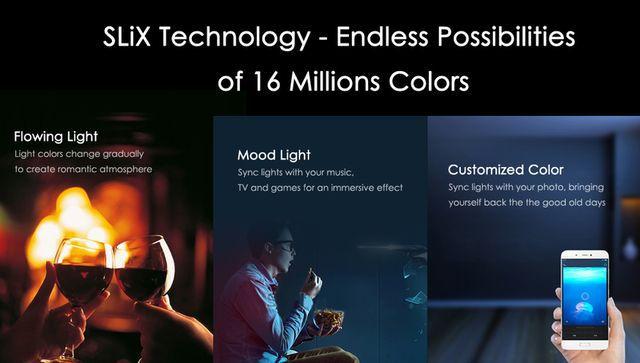 Which means It will bring you the pure, comfortable daily lighting experience and long working lifetime. The Wi-Fi controlled Xiaomi Yeelight RGBW E27 uses professional high-temperature resistance-capacitance as a power core device to ensure the Yeelight has a longer working lifetime and more reliable function. Wholeheartedly, we just create an excellent lighting experience for you!
Recommended: Xiaomi Yeelight Bedside Lamp – Review
Xiaomi Yeelight RGBW E27 – Key Features:
Easy to operate, automatically pair with your device
Mobile APP Control: Search and play music by mobile APP software, everything is in your hands
Uses low energy WiFi Control: Stable signal and high-speed transmission, easy to control
Dimmable Bulb: You can free to adjust the light brightness
Super Compatibility: Fit most smartphones, tablets, PC, suitable for iPhone 6S / 6S Plus / 6 / 6 Plus / iPad Pro / iPad
Energy-saving Mode: More energy-saving than ordinary light bulb, long service time
The pure white light can achieve a small range of lighting needs, such as desk lamps, etc.
High-performance LED light source can make visual effect, more prominent and light softer to protect your eyes
Easy to use, only need to screw bulb into an E27 lamp socket and connect your device
You can download the App by scanning two-dimension code on the user manual
I am stunned that how a brand can provide such awesomely packed Smart LED Bulb for such a cheap price which is actually not seen from other brands. Xiaomi is surely gearing up the game of this Smarter Bulbs which is pretty interesting. Do let us know what you think in the comment sections below and if you want to buy it, you can order from GearBest directly. While checking out use this exclusive coupon 'GBMAMAN' to get additional 8% discount.