Demonetization may or may not have influenced the black money in India, but it was the primary cause for the increase in cashless payments using digital wallets. Well, we all have had these digital wallet apps on our phones for a few years now, but we had never thought of using it for paying groceries, bills at restaurants, etc. But now, due to the demonetization and lack of cash availability, digital wallets have turned out to be a chosen medium of payment.
Crores of Indians got affected by demonetization and the scarcity of new Rs. 2,000 and Rs. 500 in banks & ATMs made people go crazy. But with the digital wallets like Freecharge, it became very easy to pay for everything we buy either online or offline. It all started in 2010, the year when Freecharge entered as a mobile recharge app, and now it is one of the most popular apps for digital payments. Comparing to other e-wallets, paying through Freecharge is hassle-free, convenient and super-fast. The unique features are making Freecharge as the no.1 choice for ordinary people to use it for cashless payments. Here are a few features of Freecharge which are making a difference with other digital wallets.
Freecharge App Review – Exploring the Key Features: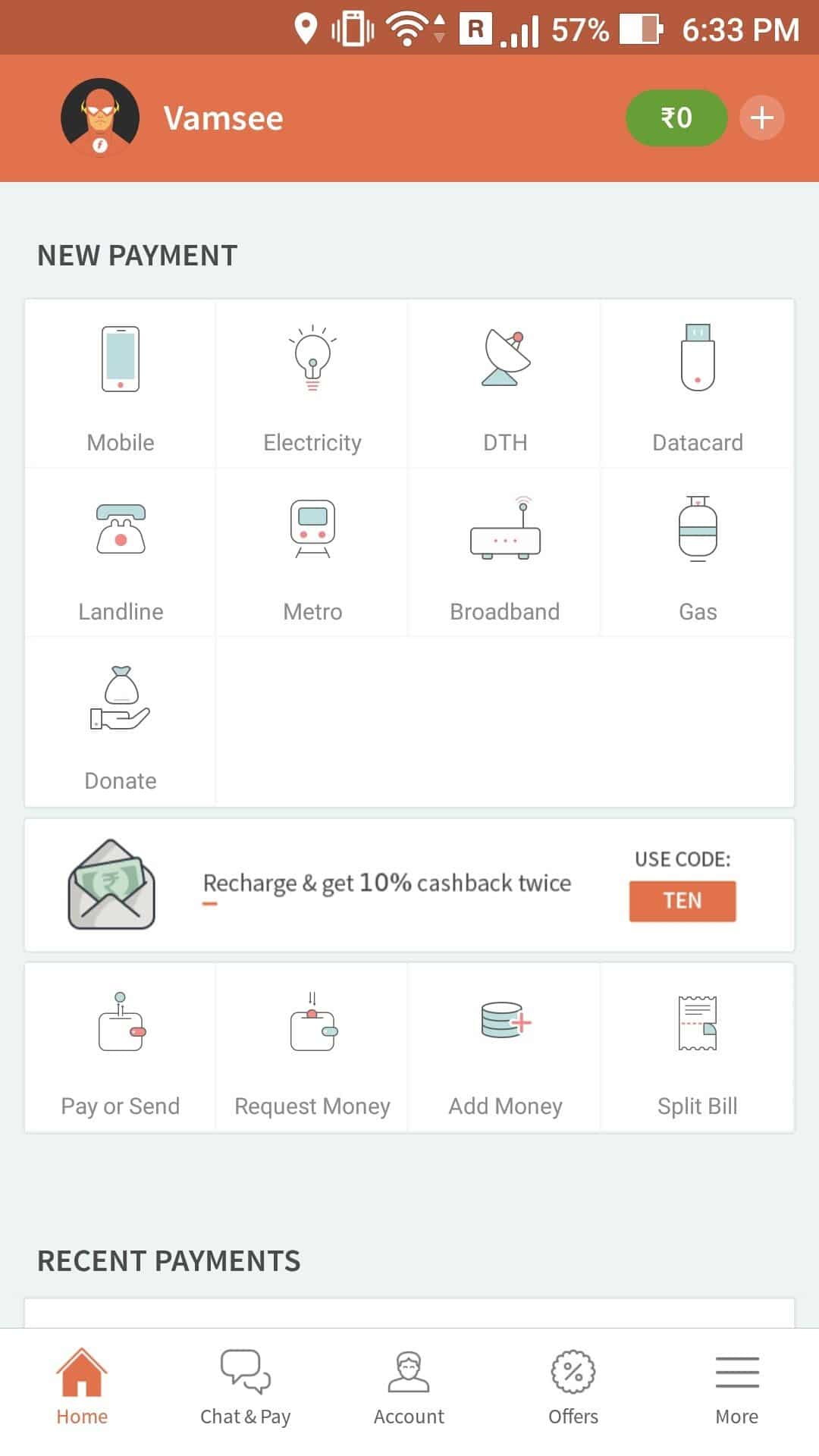 There are many e-wallets available now with complex/ not so user-friendly design and have many irrelevant tabs, but the Freecharge App is not like them. It has got the sleek design with a simple UI. The home screen of the app is enough to showcase all the features it has got under the hood.
Adding Money is at your Fingertips –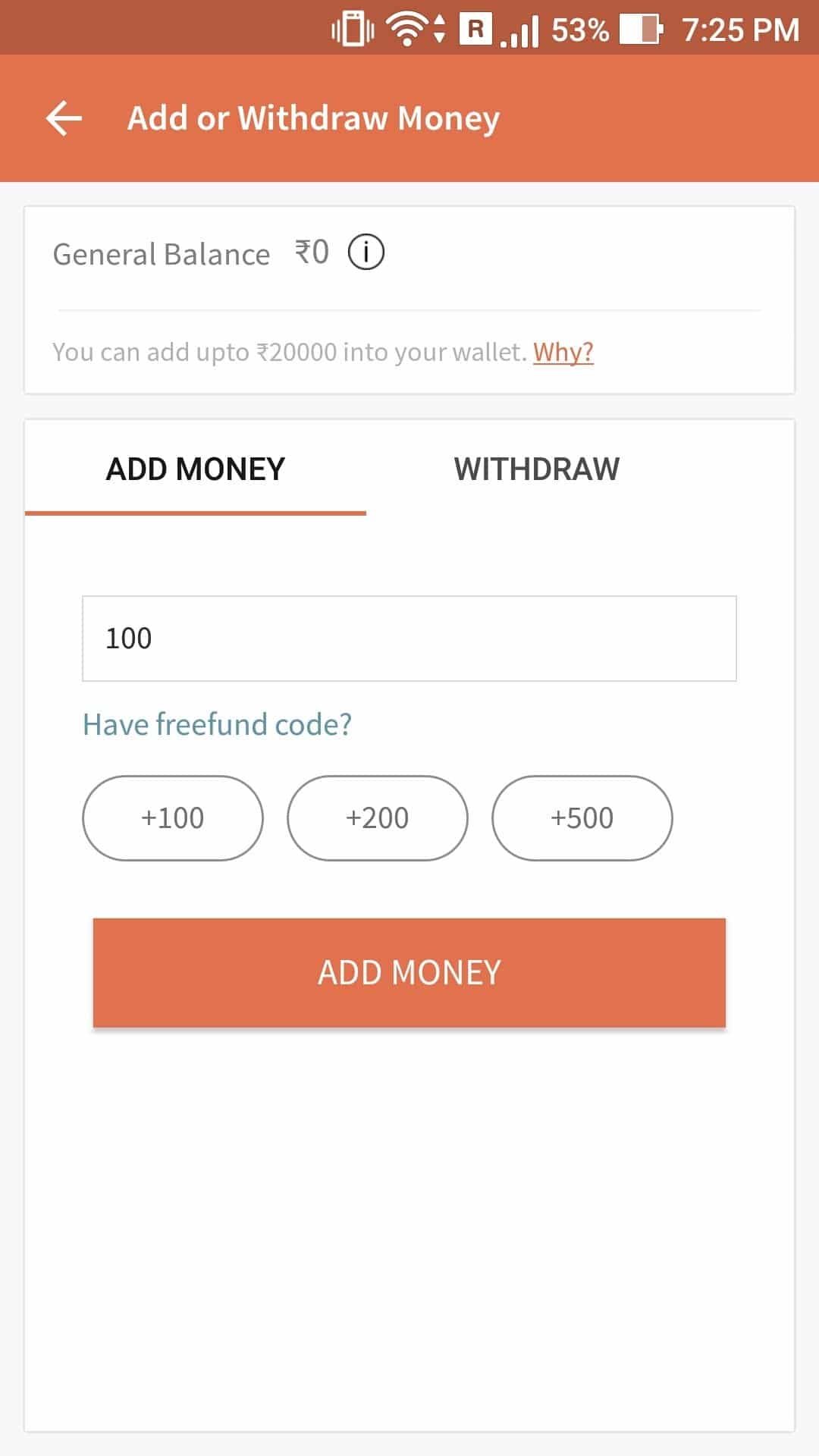 You might have already been using Freecharge App for mobile/ data card recharges, and I believe you've already saved your credit/debit card. If not do it right away because you can add up to Rs. 20,000 in your e-wallet which can further be used to pay for the transactions both online and offline. To load the money, just tap the 'add money' & select the amount you want to load on the wallet, and voila! Your wallet gets funded in less than 10 seconds. Yup! As simple as that!
Paying Merchants both online & offline –
Offline –
Due to the demonetization effect, many of the shops have already started accepting payments through the Freecharge App. All you need to do is scan the QR code of the merchant, and make the payment. You can also transact using the merchant's mobile number using the send money feature.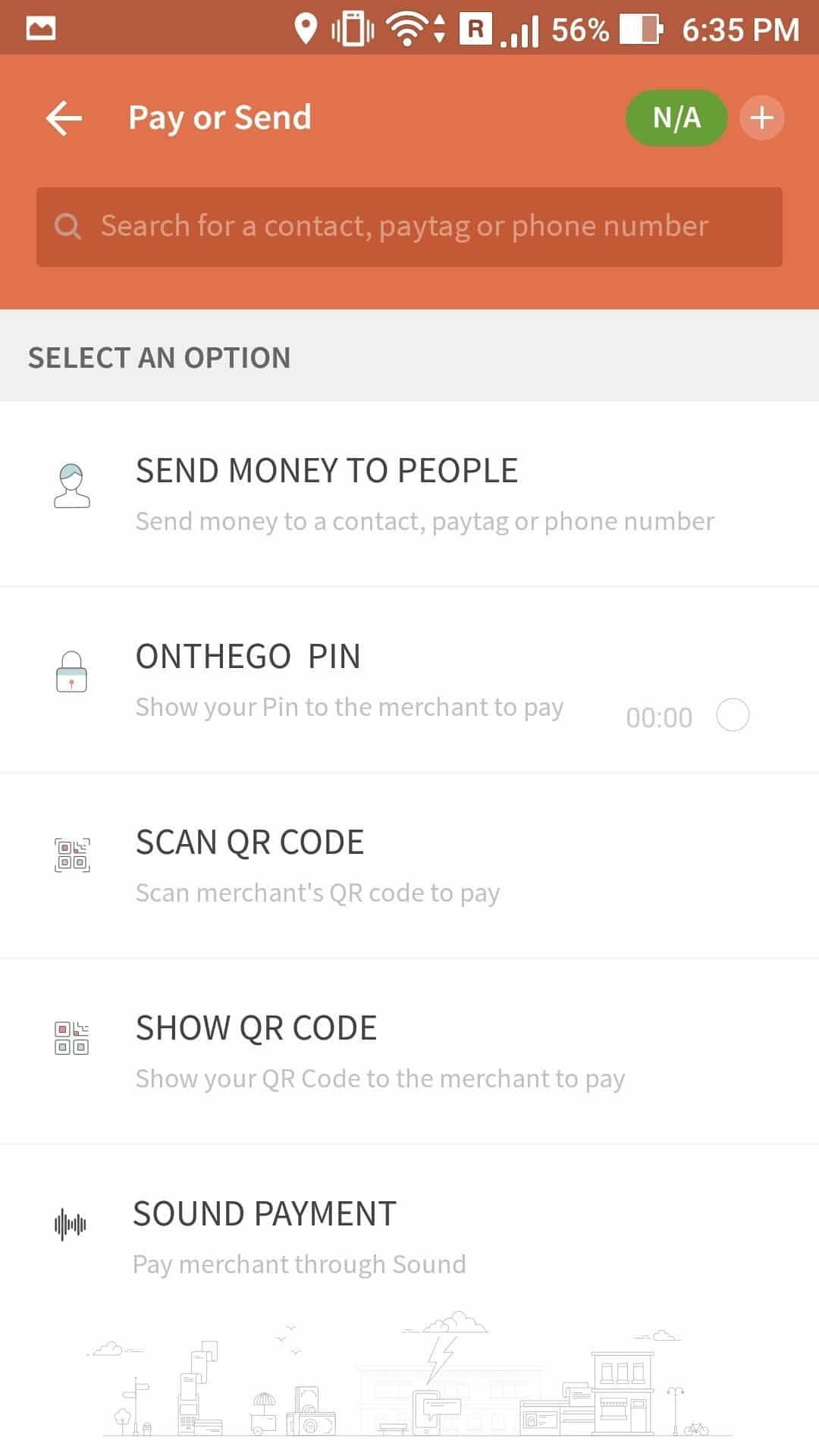 It is to be noted that, you don't need any details like IFSC code, bank account number of merchants, etc. and you just need the dealer's mobile number. And with a few taps, the amount can be transferred, and yeah, it won't take more than 10 seconds if your wallet is pre-loaded with money.
Online –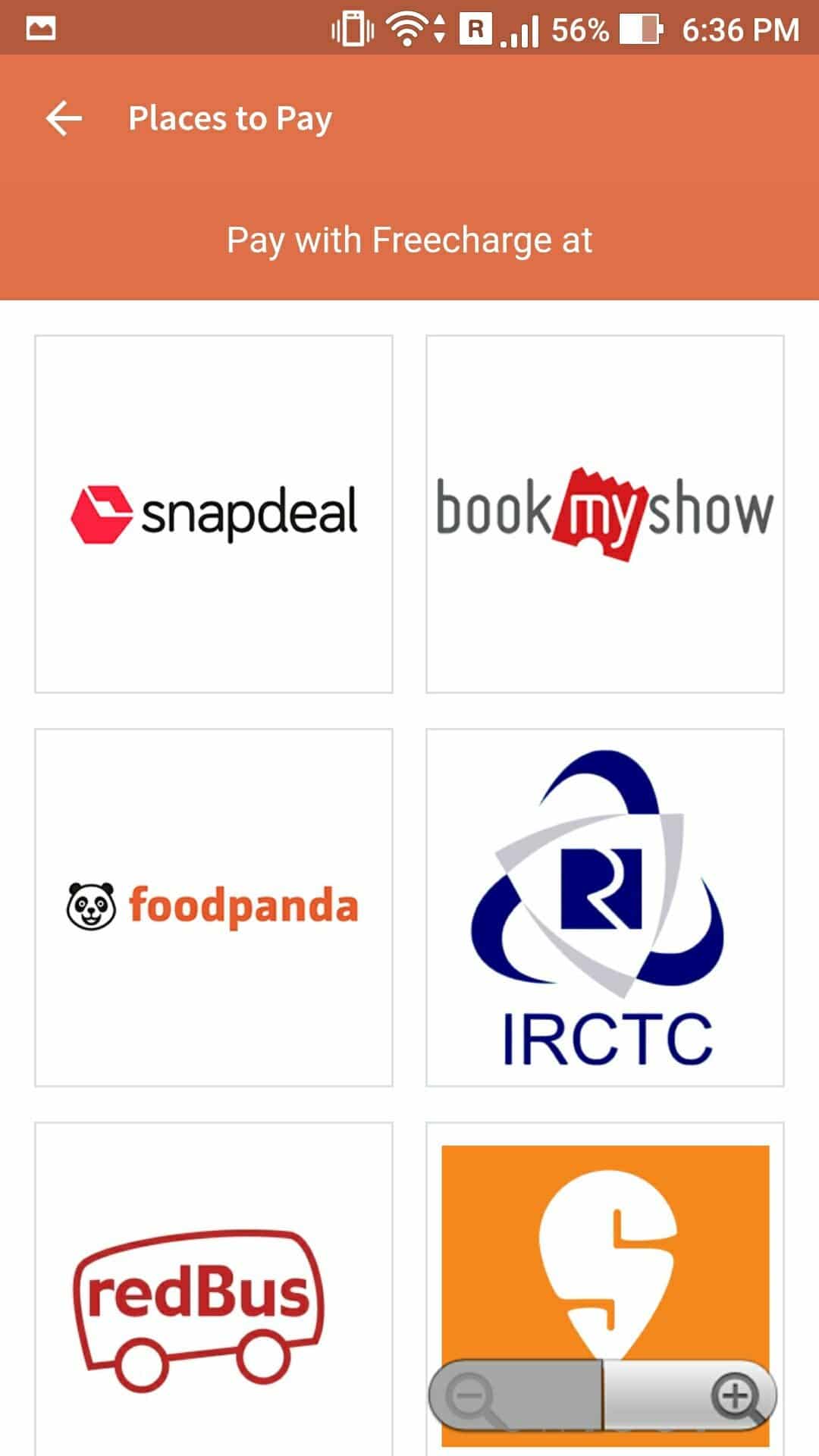 Freecharge has already partnered with major online merchants like Snapdeal [now owns Freecharge], Swiggy, Foodpanda, Café Coffee Day, BookMyShow, McDonald's, etc. By paying through the Freecharge wallet, you can also avail the best discounts. The app also showcases the best offers available by these merchants & you can check them by tapping on the offers zone.
Paying Bills/ recharging mobile in less than 10 seconds –
If there's something you can do in 10 seconds is, "thinking about what to do in 10 seconds". Well, you don't have to think so much, as with Freecharge SpeedPay you can do any online transaction in just 10 seconds if your wallet is pre-loaded.
Recharging mobile number was never simple, as even on recharge apps you should type in a mobile number, and select the plan/ amount, wait for the OTP, type it and wait for the transaction happen. It does take more than a minute, but with the Freecharge App, you don't have to enter your mobile number again and again. You can quickly select the number you want to recharge from your contacts, and the best part is the app will remind you if the validity of the plan is about to expire.
You can also select the auto pay option for paying your utility bills which sets up reminders for bill payment dates, helping you prevent late charges.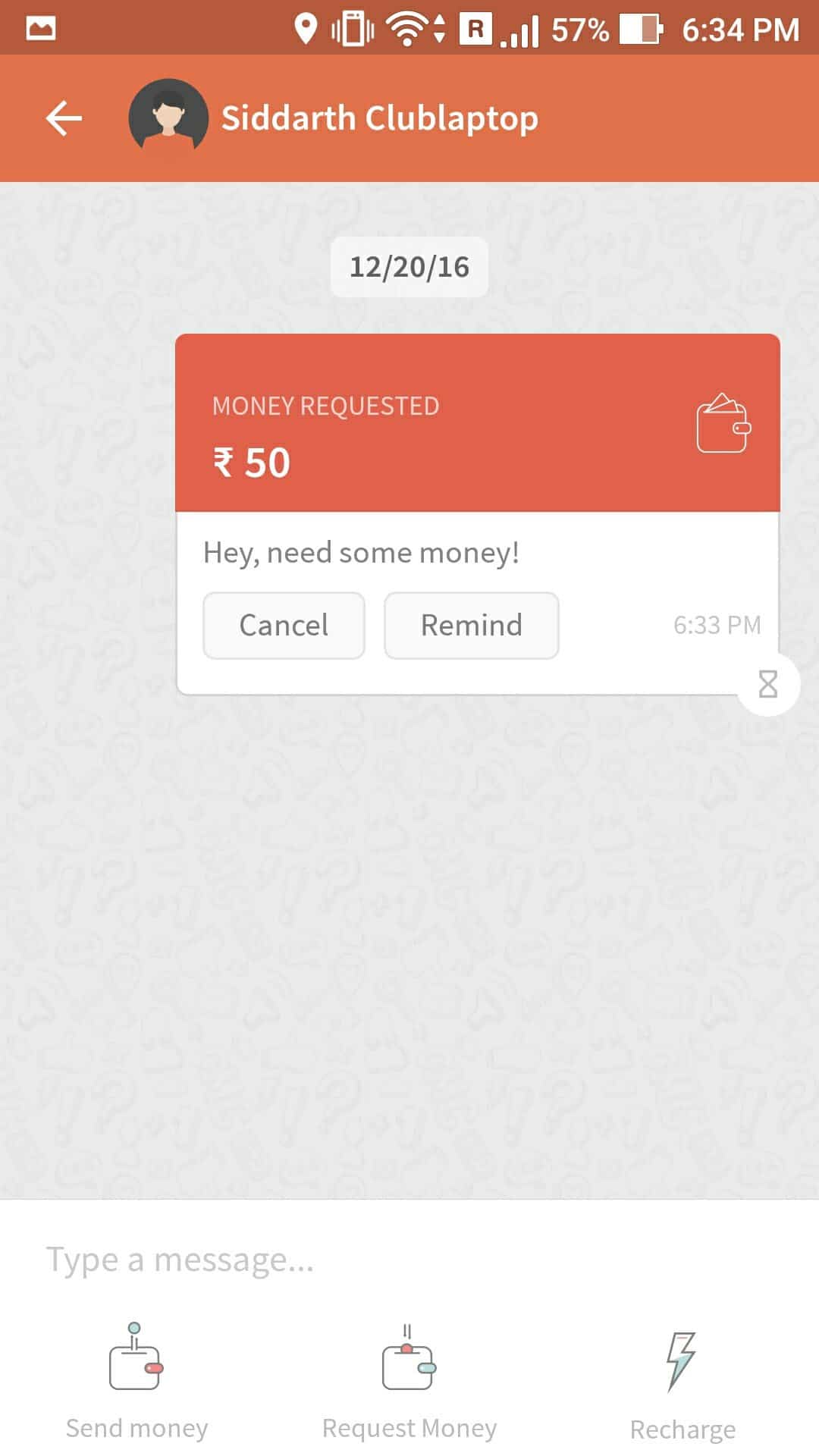 It was always fun to request money from parents or your friends as they must log in to their net banking and select your account and transfer it. What if they don't have access to net banking, let's say the server is down or let's take the case of your account is not added as beneficiary and it was night after 8 PM. The possible solution will be to wait for the next day. But, it's not! The Freecharge App has this unique feature called chat & pay where you can instantly request money from your friends or family, and they can transfer directly to your Freecharge wallet.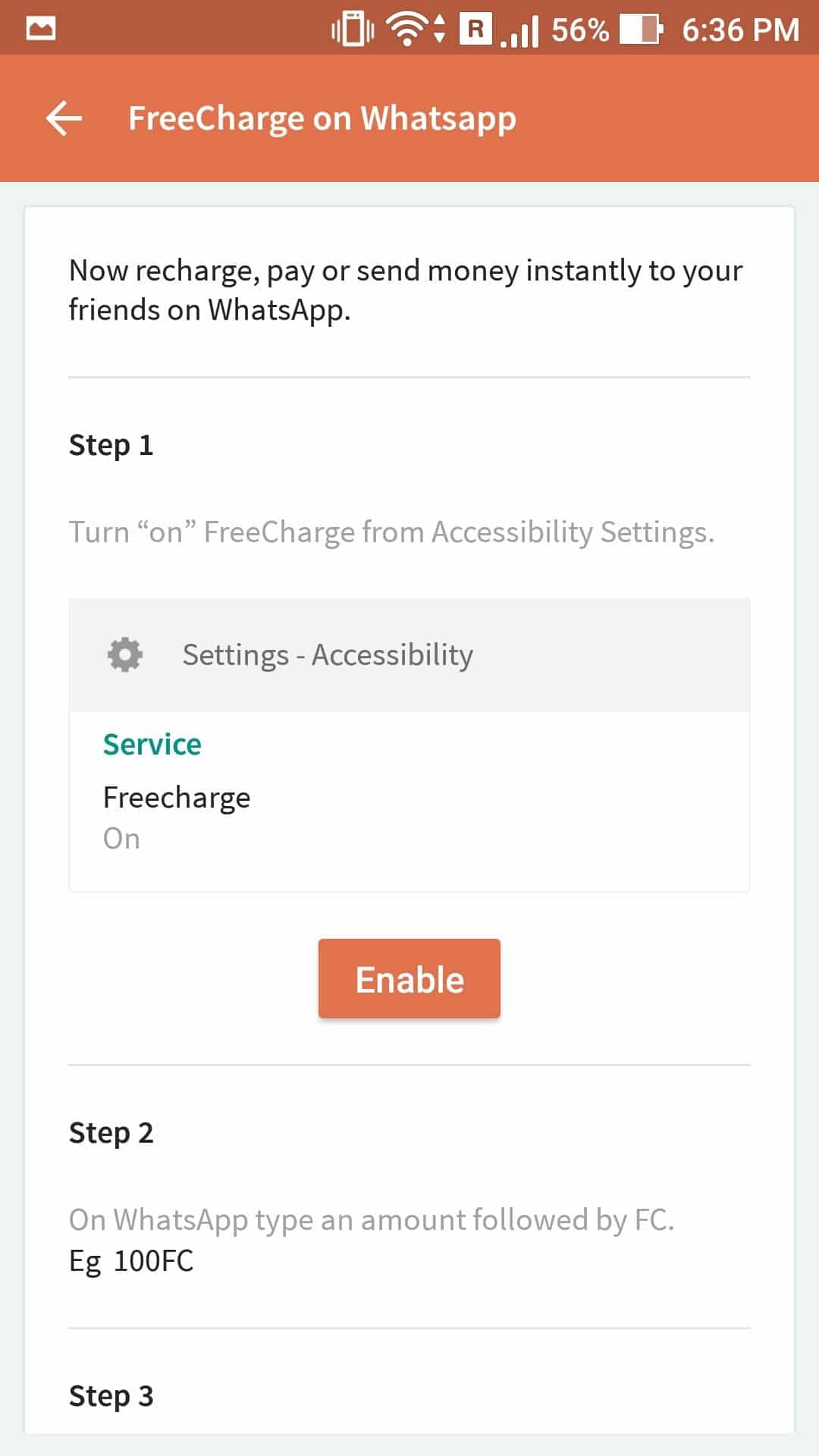 Also, Freecharge is available on WhatsApp too, and by using it, you can instantly share or receive money from your friends.
Split Bill with your buddies –
Not just me, everyone had this bad habit of noting down the money spent when we hang out with friends. Also, it's not a good idea to use the Splitshare app as it's again a time taking the process as you need to make a group and your friend should have an account there, etc. Just like the Chat & Pay feature, Freecharge has also got the unique feature called split bill which can solve the problem instantly.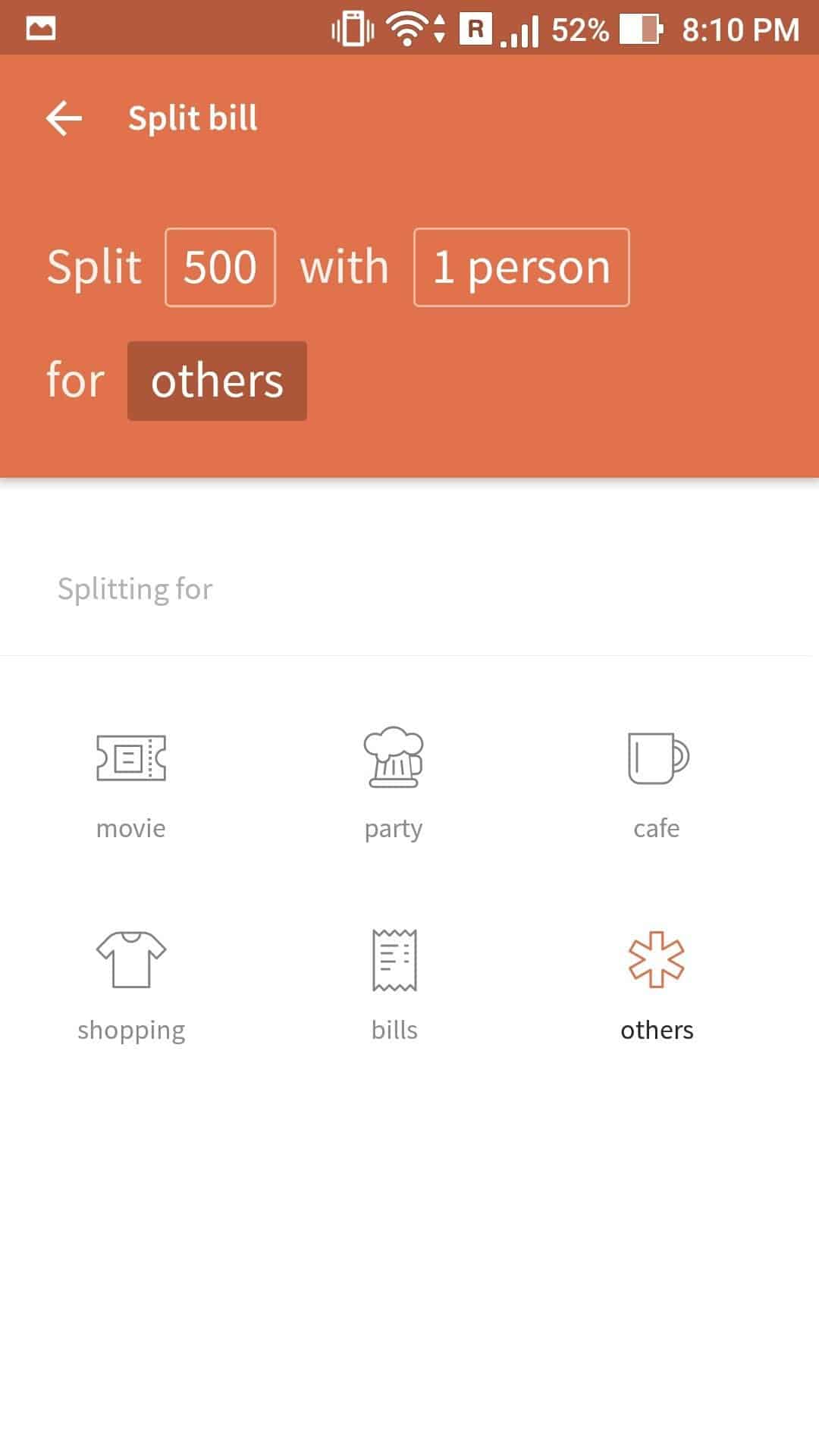 Either it's a restaurant bill or movie tickets, all you need to do is enter the amount you want to split and select the number of persons the bill is shared. That's it, and the bill amount is shared with your friends just like that!
These are some of the unique features that Freecharge has got comparing to other digital e-wallets and being a citizen in cashless society; it's a mandatory thing for everyone to have a digital wallet and I believe Freecharge can suffice all your needs.
Along with these unique features, Freecharge is the very first digital payment firm to provide insurance of Rs. 20,000 for their e-wallets. So, even if you lost your mobile and had been transacting money on a monthly basis, then you can claim insurance for your e-wallet.  
Why late? You can start using the Freecharge app right away and enjoy all the benefits like the several others who're already making use of it. If you're a new user, you can download the app from this link and start exploring it.