GearBest's March Markdown deals started and you can grab all the best deals of 2015 from their site. The financial year is coming to an end in 10 days and as like Flipkart's BigBillionDay, GearBest came up with March Markdown deals where you can grab all the products with very less price. The offers will be available across 9 categories, from flagship phones to e-cigarettes, to computer and mobile accessories and much more. GearBest will be offering discounts  a max of 90%, that means you get some of your favorite gadgets for more than half the price. Also, there is another great news, you can participate in the Spin & Win and you will just have to sign up and spin the wheel. There are some cool prizes which are to be won in Spin & Win, here is the full list:
ONEPLUS ONE 64GB Phablet x 1
 ZTE Blade S6 Android 5.0 4G Phablet x 2
 L12S OLED Bluetooth Bracelet x 30
 UltraFire Cree Q5 LED Flashlight x100
 50 GB Points x 1000
 10 GB Points (minimum prize)
We have been watching the deals, but the most awesome deals in smartphones that caught our eyes was the OnePlus One 64 GB variant and ZTE Blade S6, which will be available at discounted prices till the end of this month.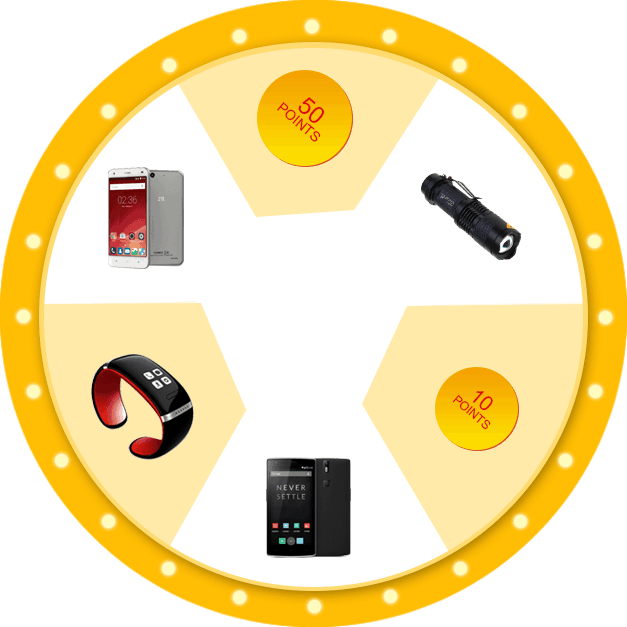 There are other exciting deals also, but don't worry if you are not willing to buy anything for now and want to win something. Just go to the page and at the bottom you will find the spinning wheel. You will have to signup to spin the wheel, just spin and you will get an assured gift. You can spin it only once after signup, but if you make any purchases worth $60, you will get additional two chances and you will get three chances if you make purchase worth over $150, the winners of the contest will be announced on the Facebook page on April 1st on GearBest official Facebook page.
We will be covering the Top 81 flagship deals and some other price cut deals from GearBest soon. Stay tuned for more deals.
Special Note to Indian readers:
We, iGadgetsworld team had a talk with GearBest and they confirmed that they're shipping the products internationally including to India. There'll be less or no tax for the products shipping, so better grab this chance and buy the products for very less price.