Bitdefender, one of the well-known antivirus and software solutions out there has launched the all-new Bitdefender Antivirus Plus 2019. Recently, Bitdefender contacted me and asked if I wanted to give it a try, despite I was like, "I'm not much into all these, I just use Windows Defender." After a couple of emails from them, I was finally convinced to give it a try and share feedback. Just so you know, previously, we had reviewed Bitdefender Total Security and Bitdefender Family pack, but let's continue with Antivirus Plus 2019…
Bitdefender Antivirus Plus 2019 is packed with features, and one of the most notable features is probably the built-in VPN that I quite liked as I could turn on the VPN anytime when I wanted to open sites that are restricted in India and it would be useful for others as well I think as Jio and some other telecom operators are blocking sites like Reddit as well. Also, I liked the way it keeps running without putting much pressure on RAM, it's quite lightweight I would say.
Bitdefender Antivirus Plus 2019 Review
Security

I found that once Bitdefender Antivirus Plus 2019 is installed, it continuously scans my laptop for any suspicious files and the database is updated every single day, making sure that even the latest threat cannot be a cause behind the loss of data. The quick scan is something that I would recommend to users who are quite a bit worried about security to get started.
It just takes a few minutes and it scans the System files and folders to eliminate any threat. When you open the Protection Tab, there are a few options listed under ANTIVIRUS, among those Quick Scans and System Scans are kinda typical features, but the option 'Manage Scans' is something great for those who leave their PC idle during certain periods as it lets the user schedule a scan, well in advance. There are other options like Ransomware Remediation, which basically helps a user retrieve files that could have been encrypted by ransomware.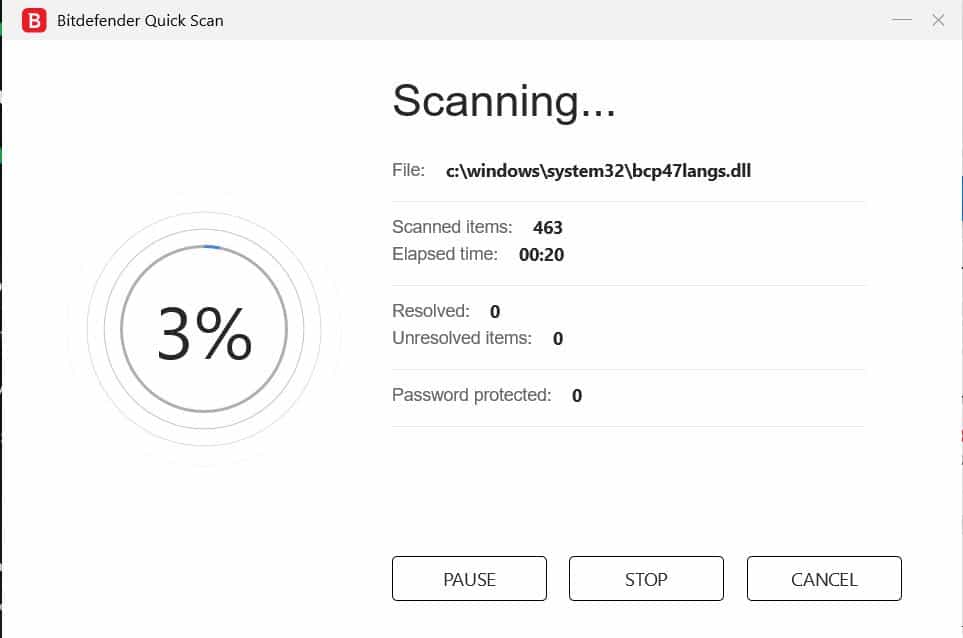 Vulnerability Scans make sure that Wi-Fi networks that you use are secure and your system is up to date, by asking you to manually take steps and ensure security. There is a Safe in-built that let me store files securely by encrypting them and manage access to them, of course for important documents I turned it on by added Microsoft Word as a trusted app in the whitelist so that whenever I needed to open those files, I could do that without any hassle.
For not just PC or laptop, but for external drives like a portable HDD/SSD or flash drives, Bitdefender Antivirus Plus 2019 will scan the drive as soon as it is connected and if any threats are found, it will wipe them immediately.
Privacy Protection

Privacy is something that has become scary for many users who go online every day. Keeping all these issues in mind, Bitdefender has added a few features under the Privacy Tab that would help users browse the web securely. There is a password manager that auto-fills passwords and forms, while it stores every single password. There are other features like File Shredder, which permanently deletes files making sure that no files can be recovered.
However, as I use LastPass as my primary password manager so didn't quite feel like switching to it, but if you don't use one yet, you can just settle with this, forever! And if you need something solid just for password management, I would recommend LastPass.
Nonetheless, I used SafePay quite often to open up a private window for online transactions. And regarding privacy and security, I would say that the new Bitdefender Antivirus Plus 2019 is a perfect choice for those who want to have something extra rather than spending money on different types of security programs for different purposes. And one of the biggest examples of this is probably a VPN, for which many people pay a lot. I personally use Windscribe VPN which works good, but since I have got a VPN here, that too with unlimited data transfer, I have been hardly using Windscribe.
Performance
Bitdefender Antivirus Plus 2019 has a robust anti-malware technology that lets it find and eliminate threats, pretty easily and in almost all the instances when I voluntarily popped a few drives full of random kinds of trojan and malware, it had detected them all. I won't be talking about lab results and percentages that it could achieve, but I would say that for the money one pays for it, the level of protection is good and unless someone is browsing the deep web or involved into downloading pirated content from some really really fishy sites, he should be completely fine.
Bitdefender Antivirus Plus 2019 is fast and it keeps checking files and downloading updates automatically. For the password manager, users don't need to install a separate extension for each of the browsers he uses- As soon as you install the Bitdefender Antivirus Plus 2019 it will install the Password Manager into browsers automatically, except for the case of Mozilla Firefox. For some strange reasons, it prompted me to install the Bitdefender Wallet.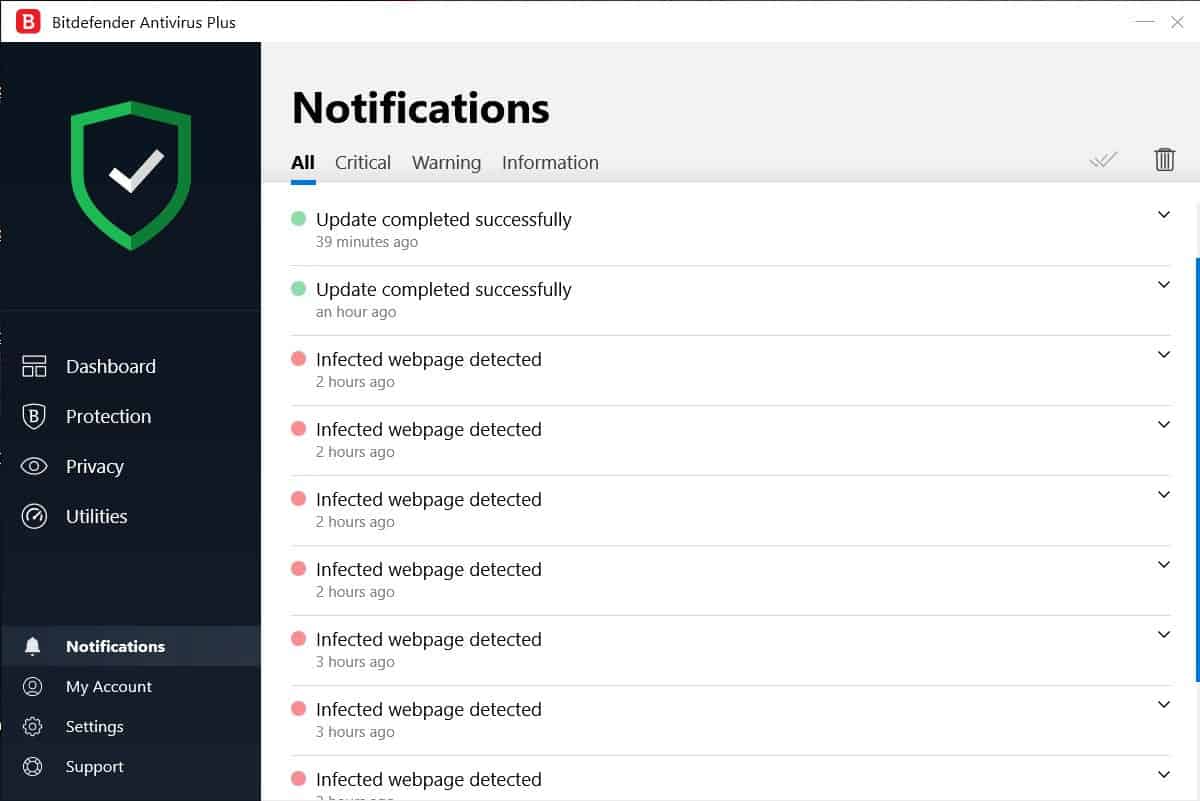 In the case of web protection, Bitdefender Antivirus Plus 2019 blocks malicious pages automatically, and you won't even realize it sometimes. Many sites have just got just too many popups redirecting you to some landing pages, where you will have to make an irrelevant purchase but Bitdefender effectively blocks them. However, if you try to open a malicious webpage, it will warn you and if you decide to ignore its warning and proceed, again, it will ask for confirmation before letting your browser open that particular malicious page.
Now, one thing is not very clear about Bitdefender Antivirus Plus 2019 and that is why Bitdefender provides more features to the same product for purchases made in other countries because I have found that features like File Encryption, Webcam Protection, and Parental Control are unavailable for my copy of Bitdefender Antivirus Plus 2019, and it asks me to upgrade my subscription. But as I found out on the web, Bitdefender offers all its products separately for India and there is an array of differences of features between India and Global Version.
Ease of use
In this case, Bitdefender Antivirus 2019 beats all I would say. The look and feel have evolved a lot and Bitdefender has even made it possible to add the most used tasks as shortcuts on the dashboard, which is very handy. That's not all- You can customize each and every action on the dashboard, you can add some, remove some or can even replace the default items with the actions you always need.
The Protection Tab is where you can find all the ways to stay secure from malware, attacks and more, all packed into one nifty page and you can tweak all the settings from there itself. The same rule applies to the Privacy Protection tab as well. Notifications and Account Settings are placed at a distance, but these options lets you easily take a look at the threats that were detected and eliminated and also, you can see each and every detail about your account and when you visit Bitdefender Central, you can even remotely run a scan.
Pros & Cons
Pros
Lightweight
Detects threats effectively
Extra features like VPN, SafePay
Cons
Some features are not available for the version available in India
Verdict
The Bitdefender Antivirus Plus 2019 is one of the choices you have right now if you need powerful protection, along with extra utilities and benefits like VPN, Secure Desktop (Safepay) and also, it is good in blocking malicious pages as well, so you may not need to go for some software made specifically for internet security.
Bitdefender Antivirus Plus 2019 runs quite smoothly and the resource is utilized in a good manner, unlike some other software from its competitors. Norton used to be notorious in terms of resource utilization and there are many products out there, that behave like some application going mad!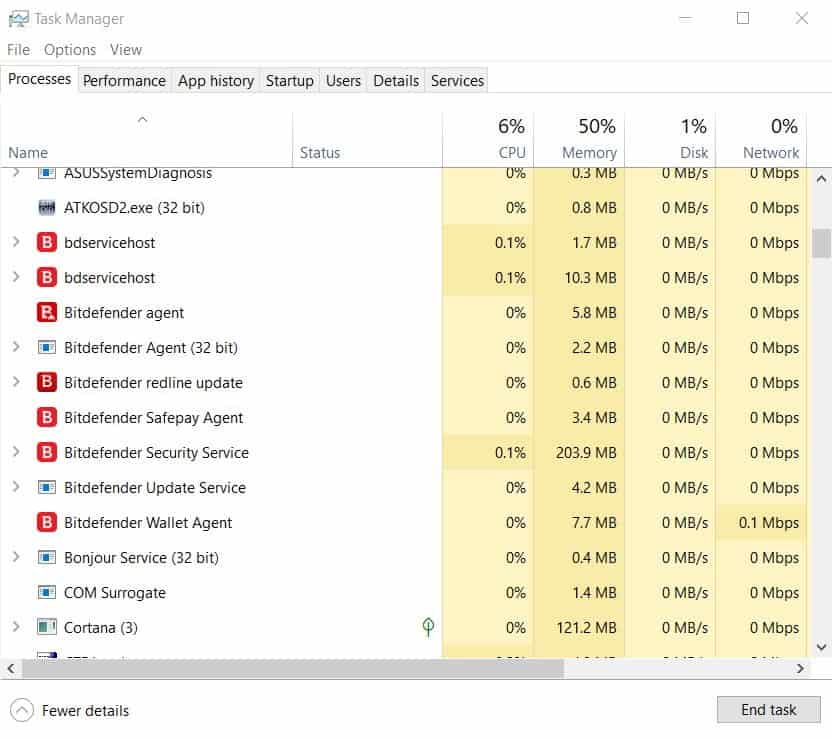 Nonetheless, I just wish that it came with webcam protection as well, or with an easy to use application permission manager so that more privacy concerns could be addressed, without hampering much with the user experience. Overall, it's a good purchase for anyone. But, as many people like to experiment a bit, I would advise you to try it out first and if it matches all your needs, you may surely opt for the three-year plan! Nevertheless, in terms of performance and resource allocation, I would advise you not to just blindly follow me, as it depends on your PC configuration, tying it out is the best option!
Where to Buy?
Bitdefender Antivirus Plus 2019 is readily available in leading e-commerce websites like Amazon, and also available on Bitdefender official website. Depending on the features, the pricing varies from 129 onwards [80% off on Amazon India when we checked] to 924 INR.
Purchase now @ 129 INR [80% OFF]
---
Note: We are an active affiliate partner and a member of Amazon Associates. Purchasing the products from the links given in the article aids us with commissions which in turn helps us run our website.