"How to access the blocked websites in India" – It's the most trending topic in Google India now. The High court of India ordered to block more than 800+ porn websites in India [again].
If you are an administrator of confession/adult/meme pages on Facebook; or collect data from your customers using Google Forms, you are in trouble. We believe a lot of you would be posting adult memes that in turn bring a lot of comments asking for sources, but you should know that the Indian government has ordered to block at least 800+ adult/porn websites including popular websites like pornhub, Xvideos, etc.
The most shocking part of this is the addition of Google Docs, Google URL Shortening Service, and adf.ly, which are widely used by many companies, organizations, and webmasters. Now, you can't access any adf.ly URL shared by any website, nor can you fill up a form hosted on Google Docs. In addition to that, you can't even watch videos on Vimeo. But don't worry, if you need to access these, we have put together a list to bypass it.
Recommended: TikTok Banned in India, but it's not the same as Porn Ban!
Before I share the ways to access blocked websites, here's an interesting tip – Mirror/clone sites, which also act as an alternative.
Clone/Mirror sites
Indian government indeed blocked certain websites [actually domains]. Yet, the website owners, aka webmasters, come up with mirror sites with a different domain extension or a slight change in the domain name, etc. that everyone can access easily everywhere. These are alternative ways to access the source website that's blocked by the government. Remember, a few years back, the Kickass torrents website shut down, but even now, many mirror websites exist that can give you easy access to Kat.
Although it's not legal to access it, no one is stopping visiting the mirror websites due to unrestricted content availability. Just like Kickass Torrents, Yify, Movierulez, Tamil rockers, ibomma, etc. all have mirror websites indexed in Google and easily accessible. Some of these webmasters don't want their links to be indexed, so to find those websites, you can look in some forums or Facebook groups.
Guess what? Even the top porn sites in India like Xvideos, Pornhub, Xhamster, etc. have mirror websites that are accessible without any proxy or VPN. As far as I checked, Pornhub [.] com is blocked, but you can access Pornhub [.] org without any proxy or VPN. The same applies to Xvideos or Xhamster too, and you can access it via xvideos[.]me or xvideos2[.]com or xhamster[.]desi. Some network operators like Jio have blocked the mirror sites too, and to browse, you need to check the below ways to access such websites.
Anyway, let's get started with five easy ways to access any blocked websites in India. If you've no patience to read all, then you can jump to the TL; DR version at the end.
Top 5 Ways to Access Blocked Websites in India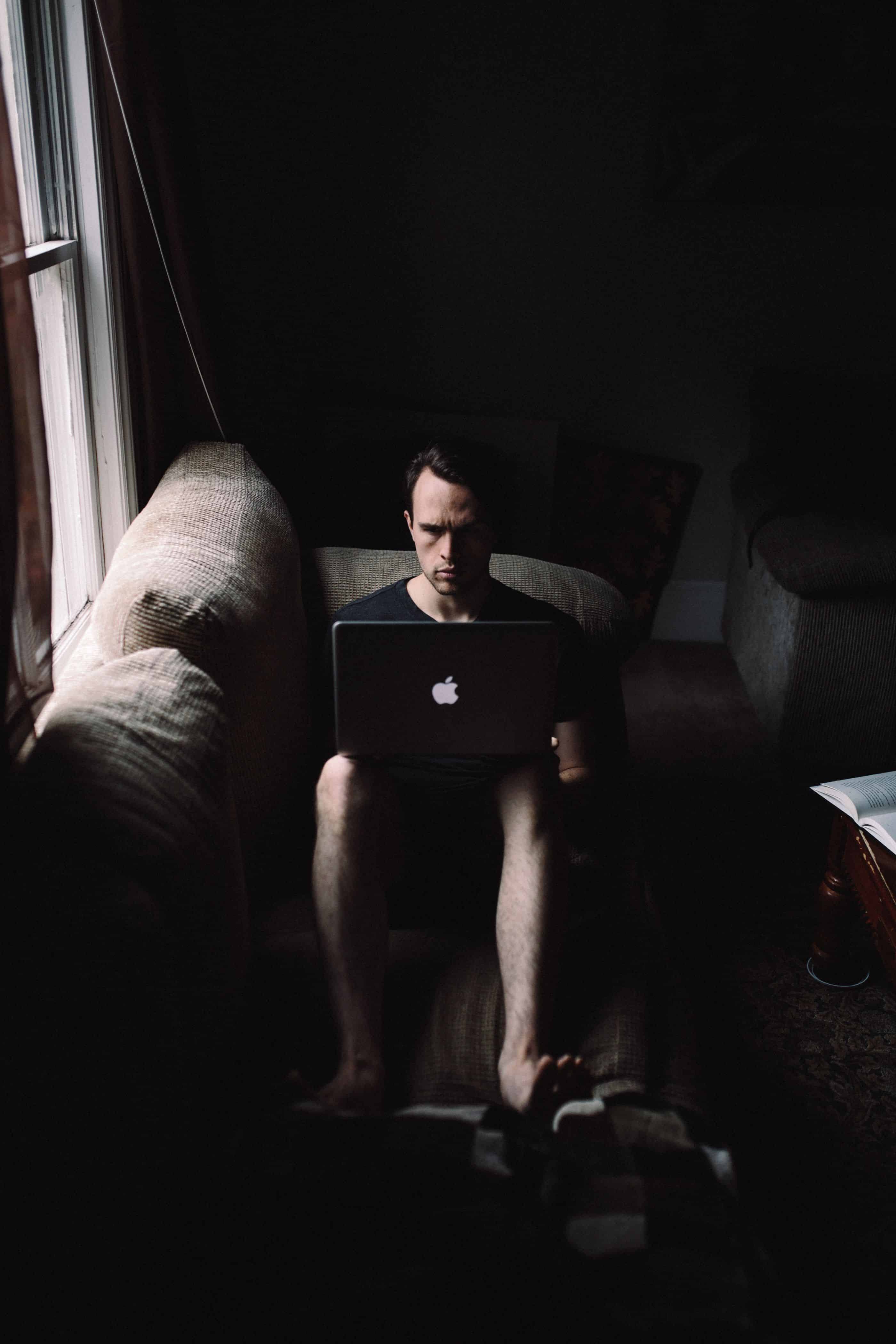 We found some methods that can help access blocked websites in India. These methods apply to both desktop [Windows & Mac OS] and mobile [Android & iOS] users. So, let's take a look at them!
---
5. Using Web Proxies
Proxy websites allow you to use their Internet connection (via your browser) to bypass your ISP's restrictions. Services such as Proxify, HideMyAss need you to enter the URL of the site you want to access. The proxy service then creates a tunnel to access the content. But some websites may not render appropriately since proxies usually tend to clean up additional images and scripts from the sites, they fetch for you, and also, using a proxy for accessing secure data, like that in Google Docs, is not at all recommended. It's also recommended to not enter any sensitive data such as login details, financial details, and so on when using free web proxies.
If you're a desktop user [Windows & Mac] –
There are so many proxy websites that could help you bypass the restriction, and access the blocked websites, but we recommend you to use this website and this one as they regularly update the working web proxies. We also want you to remember that your browsing speed won't be that great as there will be several users' simultaneously using the same proxy website to browse the blocked sites. So, better find the one which has fewer users and successfully unblocks the restricted websites.
If you're on mobile [Android & iOS] –
You can do the same thing and use it on Chrome or Firefox, but we recommend you either use Firefox Focus. The reason why we recommend you use this browser is to enjoy an ad-free browsing experience. It also doesn't store your history, and that's another significant advantage. But your ISP will always know even if you bypass it with a web proxy.
Note: ISPs have already blocked many web proxies, and we recommend you not stick to the same proxy to access the blocked websites.
4. Using Extension and Add-Ons for Auto Switching the Proxies
In the above method, we'll have to find the working web proxy manually, but some Add-ons and extensions do the job automated. FoxyProxy is one such proxy tool that helps you bypass your ISP's restriction. You can download their Chrome and Firefox extensions here. The other recommended extensions are Best Proxy Switcher for Firefox and Proxy SwitchyOmega for Chrome.
This method is not applicable for mobile users as you cannot install the add-ons. You can still try the manual way to browse the blocked websites. We'd not recommend you install a third-party app from third-party stores just for the proxy switching as most of them are filled with adware.
3. Using a Free DNS service
It is a straightforward method that you can use to access blocked websites in India. You need to use any of the free DNS instead of the DNS of your ISP, and you can open all the banned sites. For this purpose, the best option is Google DNS or Cloudflare's 1.1.1.1. To do this, follow the below steps –
Desktop Users [Windows]
Go to the Control Panel.
Click Network and Internet, then Network and Sharing Center, and click Change adapter settings.
Select the connection for which you want to configure Google Public or Cloudflare's DNS.
For example:

To change the settings for an Ethernet connection, right-click Local Area Connection, and click Properties.
To change the settings for a wireless connection, right-click Wireless Network Connection, and click Properties.
If you are prompted for an administrator password or confirmation, type the password or provide confirmation.

Select the Networking tab. This connection uses the following items, select Internet Protocol Version 4 (TCP/IPv4) or Internet Protocol Version 6 (TCP/IPv6) and then click Properties.
Click Advanced and select the DNS tab. If there are any DNS server IP addresses listed there, write them down for future reference, and remove them from this window.
Click OK.
Select Use the following DNS server addresses. If there are any IP addresses listed in the Preferred DNS server or Alternate DNS server, write them down for future reference.
Replace those addresses with the IP addresses of Google or Cloudflare's DNS servers:
Google Public DNS [Full guide]

For IPv4: 8.8.8.8 and/or 8.8.4.4
For IPv6: 2001:4860:4860::8888 and/or 2001:4860:4860::8844

Cloudflare's DNS [Full guide]

For IPv4: 1.1.1.1 and 1.0.0.1
For IPv6: 2606:4700:4700::1111 and 2606:4700:4700::1001

 Restart the browser, and you're done, you have configured it successfully.
Update: Cloudflare released their VPN beta version 1.1.1.1 for Windows & macOS. Now you don't have to go through the above process to configure the DNS. If you're a Windows user, you can download the beta version of Warp VPN from here, and for macOS users, try to download it from here.
Mobile Users [Android] –
You can also apply the same method, and don't forget to back up the existing DNS [if any]. In brief, follow the below procedure –
Settings > Connections > Wi-Fi > Select your already connected network > Long press on it > Select Modify Network/Manage Network Settings > Show advanced options > Change IP Settings to Static > Edit DNS 1 to 1.1.1.1 or 8.8.8.8 and DNS 2 to 1.0.0.1 or 8.8.4.4 > Save
Update: Cloudflare has launched a new mobile app to do this automated. Just install their mobile app to make the switch. Also, remember that changing DNS makes the DNS queries secure, but not web traffic. Looking at the beta success, Cloudflare has recently announced a VPN named Warp, which is in-built in the 1.1.1.1 app.
Currently, the free VPN is in the beta stage, and you need to join the waitlist. To get access, all you need to do is install their application on your mobile phone. They also have a premium VPN named Warp+, which rolled out recently. The pricing is just 69 INR per month, and you get unlimited bandwidth. You can also refer your friends to get 1GB of data. Get started by downloading the application here.
Recommended: Proxy Vs. VPN – Which One to Choose?
2. Using a VPN and a TOR Network
VPN is a great tool that lets you change your IP addresses to different locations' IPs and lets you bypass any firewall or restriction. Most VPNs are paid, and you need to purchase them to unblock the websites, but for general use, the best one we recommend is Hola Free VPN. It's being used by 190+ million users globally to unblock websites ranging from online forums, torrents to porn/adult websites. You can try installing their Chrome add-on to get started, and we bet you'll know how to browse around. This free VPN might not unblock Netflix for free, and you need to purchase their paid plan. The good news is that they also have a mobile app.
You can also use several other free VPNs like Hotspot Shield, Tunnelbear, etc. but our recommendation is to purchase a paid one as they don't have any restrictions over data or bandwidth and gives you unlimited speed.
Update – 2019: Top 5 best VPNs to access Blocked Websites in India
If you're looking for an alternative, you can always use a TOR network to bypass the blocking restrictions for accessing banned websites. But before you move further, there's a lot you need to learn about TOR, and we want you to read these FAQs first. Installing TOR is pretty easy, as you need to download the package and extract/run it.
When you're running the TOR, make sure you're assigning a browser for it, and not using any personal information rather than browsing the blocked websites in it. Although TOR is one of the most anonymous ways to browse the internet, there are many things it can do. Compared to VPN, the TOR network is quite slow, and might not render all the objects in the website [especially Flash]. Again, our recommendation for accessing the blocked sites is always to use a paid VPN, which doesn't store logs.
Recommended: NordVPN Review – undoubtedly, the best-paid VPN now!
Even for the mobile, you can use either VPN or TOR to open the blocked websites. All you need to do is to install the respective mobile app for the VPN you purchased. We recently reviewed NordVPN, and strongly recommend it as we find it quite safe to access blocked websites. On the other side, for accessing the TOR network on mobile, you need to install the Tor browser.
1. Use a VPN in the browser
You can use your VPN to access blocked sites. Here's what you need to do:
You first have to create a VPN connection on your Windows PC. Go to Control Panel > Network and Sharing Center and choose "Set Up a Connection or Network. "Then choose Connect to a Workplace and proceed by creating a new connection. Choose the 'Use my own internet connection' option.
Go to any VPN site and find the server address there and enter it on the Internet/server address option. Proceed and enter a username and password. Then create your VPN and start browsing. There are many VPNs available, however, Windscribe VPN works the best for me, and you can get it here.
Our recommendation is to use the Opera Browser on the Desktop/laptop as it has an in-built VPN. Even now, there is no other browser that offers this feature. Luckily, they are also offering a free VPN even in their mobile browser too. Download and install it, and you'll be able to figure out how to use it. Besides Opera, you can also use Brave browser, which has an in-built VPN. Unlike Opera's, Brave's VPN is a paid subscription.
If none of these worked for you, do one thing. Open Google and type cache, followed by the website URL you want to visit, and you can view the last cached version of the website.
TL; DR | FAQs for Accessing Blocked Websites in India
1. How to access blocked websites in India?
There are many ways to access blocked websites in India. By using web proxies, VPNs, Tor networks, and open DNS, we can easily bypass & access the blocked sites in India.
2. How to access blocked websites on Chrome?
On Chrome, the easy way to access blocked websites is by using Chrome extensions such as Hola free VPN unblocker, Hotspot Shield VPN, etc.
3. How to browse blocked websites on mobile [Android & iOS]?
On mobile, blocked websites can be accessed by using VPNs and 1.1.1.1 free DNS by Cloudflare.
4. What are the best VPNs to access blocked websites?
The best VPNs to access blocked websites are NordVPN, ExpressVPN, and Windscribe.
5. What are Mirror or Clone websites?
Mirror or clone websites are usually websites that are blocked by the government or by ISPs, which can be accessed with a different extension or a domain name.
6. Which browser has a built-in VPN?
The Opera browser has an in-built VPN, which is free to use and is available for both desktop and mobile. Besides, Brave browser also has an in-built VPN, but it's a paid subscription service, and it starts at $9.99 per month.
7. What is the most private and anonymous way to browse blocked websites?
The most private and anonymous way to access blocked websites is by using a combination of a premium VPN [with no logs] and a Tor network.
---
Updated August 2, 2017: We heard that porn/adult sites are banned in India – Thanks to Reddit users for noticing & yeah! Twitter has flooded with #PornBan already. For those who want to unblock adult websites, you can also use these methods to access the blocked site. I repeat any BLOCKED SITE.
Updated October 25, 2018: Once again, as many as 800 adult/porn websites blocked in India and multiple sources have confirmed that most of the Indian ISPs are complying with the orders from the government and preventing the adult websites.
Updated January 13, 2019: It has come to our notice that the Jio network is blocking specific proxies and VPNs even though it doesn't violate Indian laws. Some folks at Reddit have a clear discussion on this, and many media publishers like Quartz, and The Next Web, have already posted about it. We believe it's against Internet censorship. If you find any such issues, please report them here to IFF [Internet Freedom Foundation].
Updated April 8, 2019: We hear about 'Reddit' the social network, Telegram, and College Humor blocked by Indian telecom operators and ISPs such as Jio, Hathway, Airtel, etc. Well, it's also against internet censorship. If you're not able to access these websites, then we recommend you use one of the below-mentioned methods to access them.
Updated Apr 2, 2020: The world Is facing an unprecedented crisis caused by the COVID-19 pandemic. Spreading fake news has become the biggest problem and so the Indian government has launched an official channel on Telegram but there's a catch. If you're on the Jio network, chances are that you may not be able to access Telegram.
Updated Oct 2020: Cloudflare Warp VPN – 1.1.1.1 is out for Windows & macOS now.
NOTE: THIS IS ONLY FOR EDUCATIONAL AND OFFICIAL USE. WE DO NOT SUPPORT PIRACY NOR SUPPORT THE PIRATED CONTENT CREATORS. WE RESPECT THE LAW, HONORABLE COURT ORDERS, AND THE CONSTITUTION OF INDIA AND DO NOT ATTEMPT TO JEOPARDIZE/CRITICIZE THE LAW/CONSTITUTION.
WARNING: ALL THE METHODS DESCRIBED/MENTIONED HERE MAY NOT BE SAFE FOR YOUR PRIVACY/SECURITY. NEITHER IGADGETSWORLD NOR ITS TEAM, MEMBERS, AND OFFICIAL PARTNERS ARE RESPONSIBLE FOR ANY PHYSICAL/FINANCIAL OR ANY OTHER KIND OF LOSS DUE TO THE USAGE OF THESE METHODS.