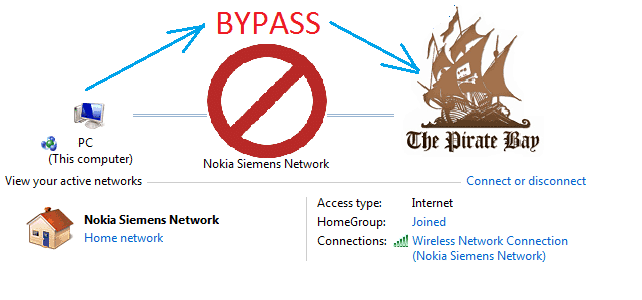 HOW TO: Access over 200 blocked sites in India [updated #PornBan]
"How to access the blocked sites" this is the trending topic in Google India now' as of High court of India ordered to block more than 200 websites to access in India, If you are an administrator of a Confession Page on Facebook or collect data from your customers using Google Forms, you are in trouble as most Internet Service Providers have blocked more than 200 websites as per the order from Delhi High Court and the most shocking part to this is the addition of Google Docs, Google URL Shortening Service and adf.ly, which are widely used by many companies, organisations and websites. Now, you can't access any adf.ly URL shared by any website, nor you can fill up a form hosted on Google Docs. In addition to that, you can't even watch videos on Vimeo. But don't worry, if you need to access these, we have some kinda solution for it.
Updated Aug 2nd: We heard that porn/adult sites are banned in India - Thanks to Reddit users for noticing out & yeah! The Twitter is flooded with #PornBan. For those who want to unblock the sites you can also use these methods to access the blocked site. I repeat any Blocked Site :p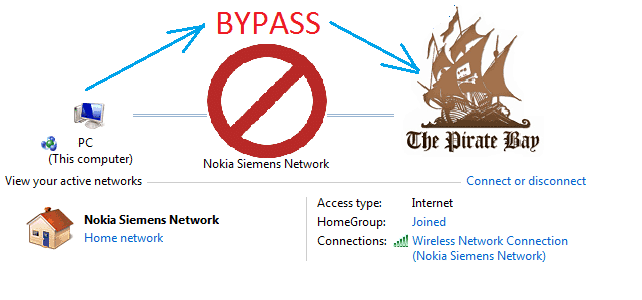 Option 1: Using a cool add on called Foxyproxy
Proxy websites allow you to use their Internet connection (via your browser) to bypass your ISP's restrictions. Services such as Proxify, HideMyAss need you to enter the URL of the site you want to access. The proxy service then creates a tunnel to access your content. But some websites may not render properly since proxies usually tend to clean up extra images and scripts from the websites they fetch for you and also, using proxy for accessing secure data, like that in Google Docs is not at all recommended.
Option 2: Turbo charged browsing
it is also another type of method to use proxy via the Opera web browser, which via its Turbo mode (or via Opera Mini on your mobile) uses Opera servers to compress and fetch content from the web to your phone or desktop. There are also many other add-ons for Firefox, Chrome and others. This is secure enough, and I guess there is no threat to your security or privacy by using it.
Option 3: Free DNS service
This is a very simple thing that you can do very easily. You just need to use any of the free DNS instead of the DNS of your ISP and you can access Google Services easily. For this purpose the best option is Google DNS. To do this follow these steps:
Go the Control Panel.
Click Network and Internet, then Network and Sharing Center, and click Change adapter settings.
Select the connection for which you want to configure Google Public DNS. For example:

To change the settings for an Ethernet connection, right-click Local Area Connection, and click Properties.
To change the settings for a wireless connection, right-click Wireless Network Connection, and click Properties.

If you are prompted for an administrator password or confirmation, type the password or provide confirmation.

Select the Networking tab. Under This connection uses the following items, select Internet Protocol Version 4 (TCP/IPv4) or Internet Protocol Version 6 (TCP/IPv6) and then click Properties.
Click Advanced and select the DNS tab. If there are any DNS server IP addresses listed there, write them down for future reference, and remove them from this window.
Click OK.
Select Use the following DNS server addresses. If there are any IP addresses listed in the Preferred DNS server or Alternate DNS server, write them down for future reference.
Replace those addresses with the IP addresses of the Google DNS servers:

For IPv4: 8.8.8.8 and/or 8.8.4.4.
For IPv6: 2001:4860:4860::8888 and/or 2001:4860:4860::8844
And you're done, you have configured Google DNS successfully.
Option 4: VPN softwares
VPN softwares are great as they let you change your IP address and you can bypass any firewall like Cyberoam. Most VPN softwares are paid softwares and you need to buy them, but for general use the best one is Safe IP.
Option 5: Use a VPN
You can use your own VPN to access blocked sites. Here's what you need to do:
You have to first create a VPN connection on your Windows PC. Go to Control PanelNetwork and InternetNetwork and Sharing Center and choose "Set Up a Connection or Network". Then choose Connect To a Workplace and proceed by creating a new connection. Choose Use my own internet connection option . Go to any VPN  sites and find the server address there and enter it on Internet/server address option.Proceed and enter username ,password. Then create your VPN and start browsing. Here's a list of some VPN sites-
http://justfreevpn.com

http://mybestvpn.com

http://vpnreacter.com
No need to compromise speed, privacy! Get TunnelBear VPN now!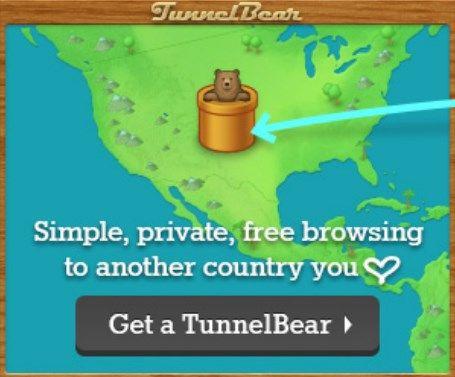 Option 6: Cache
If none of these worked for you just do one thing. Open Google and type cache, followed by the website URL you wanna visit and you can view the last cached version of the website.
NOTE: THIS IS ONLY FOR EDUCATIONAL AND OFFICIAL USE, AS MANY PEOPLE AND ORGANIZATIONS USE GOOGLE DOCS AND GOO.GL. WE DO NOT SUPPORT PIRACY NOR SUPPORT THE PIRATED CONTENT CREATORS. WE RESPECT THE LAW, HONORABLE COURT ORDERS AND THE CONSTITUTION OF INDIA AND DO NOT ATTEMPT TO JEOPARDIZE/CRITICIZE THE LAW/CONSTITUTION/GOVT. OF INDIA. 
[UPDATE 2] : JUST A FEW DAYS AGO THE CHIEF JUSTICE OF INDIA SAID, "Such interim orders cannot be passed by this court. Somebody can come to the court and say 'Look, I am an adult and how can you stop me from watching it within the four walls of my room? It is a violation of Article 21 (right to personal liberty) of the Constitution.' Yes the issue is serious and some steps need to be taken… the Center has to take a stand... let us see what stand the Center will take" THEREFORE, WE CAN NOT TAKE IT TO BE GRANTED UNTIL THE COURT RELEASES ANY ORDERS.
WARNING: ALL THE METHODS DESCRIBED/MENTIONED HERE MAY NOT BE SAFE FOR YOUR PRIVACY/SECURITY. NEITHER IGADGETSWORLD NOR ITS TEAM, MEMBERS AND OFFICIAL PARTNERS ARE RESPONSIBLE FOR ANY

PH

YSICAL/FINANCIAL

OR ANY OTHER KIND OF LOSS DUE TO USAGE OF THESE METHODS.