Ads on smartphones are quite a big trend now, thanks to aggression and desperation shown by some brands. I bet you know the answer. Yup, it's the Chinese brand that became the number one smartphone maker in India. The future of Xiaomi is more like cannibalizing themselves; their aggression towards launching the smartphones is more in terms of earning revenue through ads. Why don't we look at some quick stats on mobile ad spends, shall we?
As per the Statista report, mobile ads are quite mainstream now. It is estimated that, in 2019, worldwide mobile digital advertising spend would reach $217.42 Billion, and by 2020, it will be closer to $250 Billion. So, how all these started? How big is the industry? How the ads have evolved and how it will impact consumers? Let's find out by exploring its history first.
Ads on Smartphone – History & Evolution
Back then, Ads were not flashy or very attractive or convincing, so most of the advertisements are sent through SMS marketing. In the early 2000s, a Finnish News Provider started offering free headlines to mobile users who were sponsored by advertisers. It was the inception of mobile ads. Right after that, more and more companies and services started promoting themselves by sending SMSes to their customers. However, due to the lack of high internet penetration and accurate tracking capabilities, it was always hard to find the CTR & Conversion Ratio.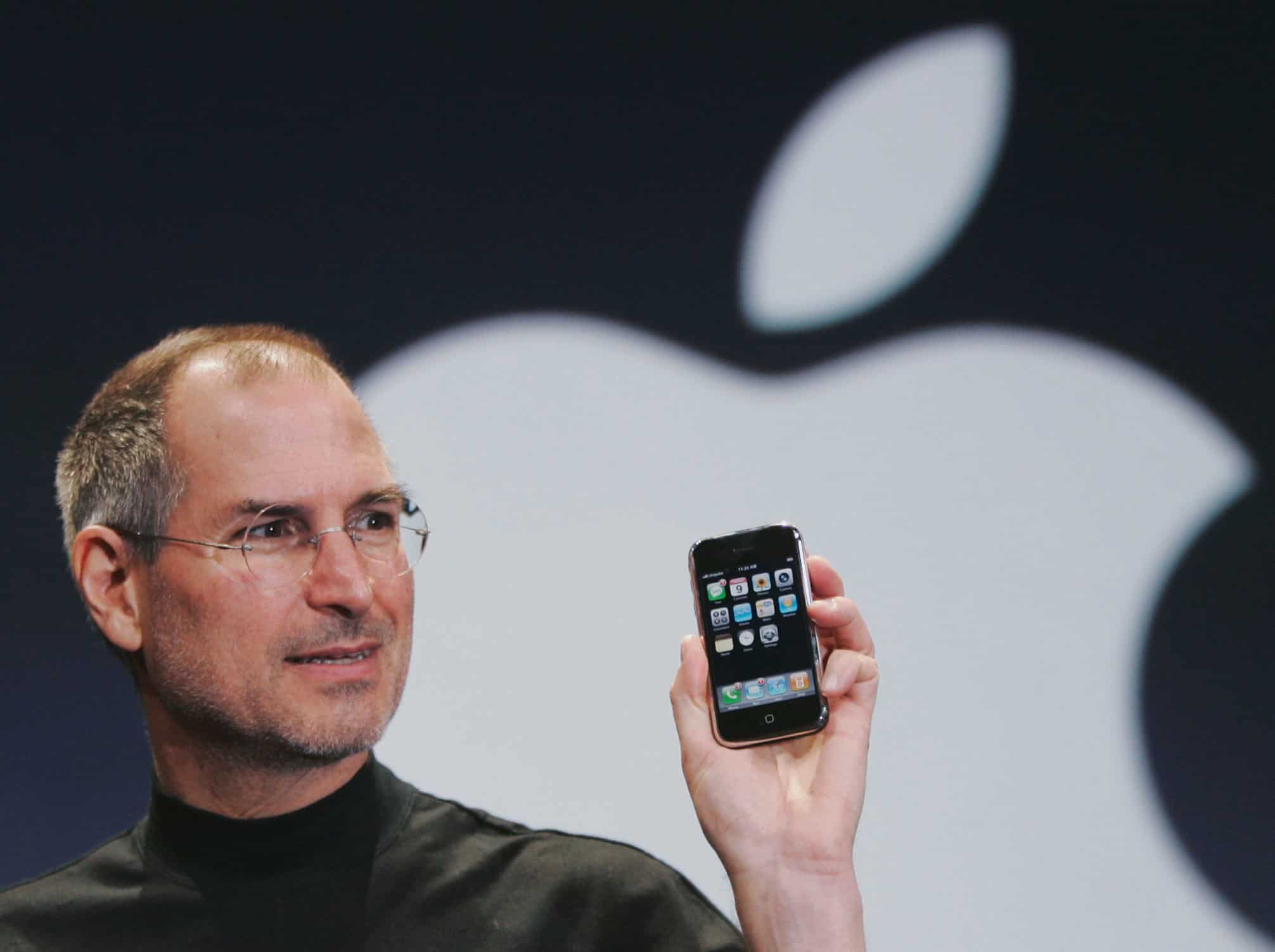 But, later in 2007, Steve Jobs stunned the whole world when he introduced the first iPhone. Though the iPhone was not the first smartphone, it helped shape the idea into products we see every day. At that time, ads on webpages didn't look that good, neither they are very relevant because they were desktop browser ads, not optimized for mobile pages. However, that entirely changed as App Store came a year later [2008], which let users install apps on their phones directly instead of using the clunky browser to get things done.
The best part here is app developers could offer their apps for free and earn revenue through in-app ads. It was the beginning of what we keep hearing the phrase 'Freemium,' where you can get an app for free, but to remove ads or get some extra features, you will have to pay.
Evolution of the Android Ecosystem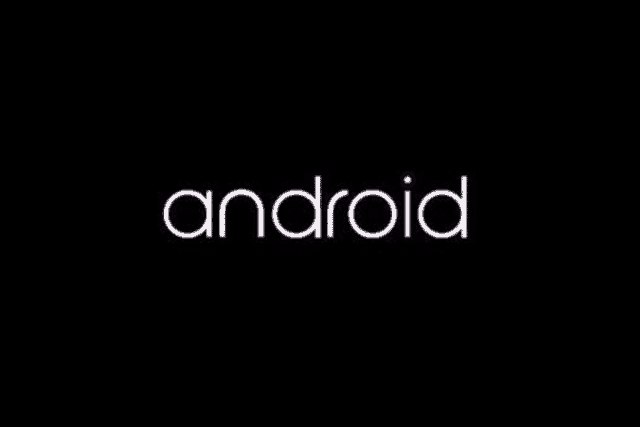 The Android ecosystem was also growing fast, mostly in developing nations, where the mass would opt for an Android phone rather than spending a lot on the iPhone. The Android operating system has also started incorporated many ideas from Apple, like offering apps through Play Store, supporting developers while being open source.
Recommended: Ad Blocking – How to Block Annoying Ads on Android?
There's no doubt that Android is truly a Google Product even though it's offered under open source. Downloading apps or accessing certain features on your Android phone requires to connect your Google account, but China is an exception. In layman terms, this makes Google could directly find out the likes and dislikes of users. Preferences were distinct, so serving relevant ads was possible. As Navigation and GPS got more importance, location-based ads have started. Well, that's what Google does; that's making you see more and more ads on your mobile as well as desktop. To be precise, let me also give an idea of what are the types of mobile ads.
Types of Mobile Ads
Currently, we see a few types of ads on our mobile-
Ads prompting app install
Image text and banner ads
Push Notifications
You might be familiar with all these ad types and have experienced at least once on your favorite apps. The game of ads and earning millions through them is high associated with Xiaomi [and now Realme].
Beginning of Ads on Smartphones – Lock Screen is the New Billboard!
It has been quite some time since the practice of showing ads on the phone's lock screen or in specific apps. Amazon came up with the idea of selling unlocked phones at a lower price, in which customers could pop in any SIM card of their choice and use the phones, and also, they won't have to pay a hefty price. But the catch was that the lock screen would be turned into a billboard. The program was launched in 2016, by introducing two popular phones – Motorola Moto G and the BLU R1 HD.
Even today, there is a section on Amazon called Prime Exclusive Phones, where Amazon Prime members could purchase phones at a lower price. However, after facing criticism and bumping into issues with modern phones that use fingerprint scanners and face unlock, Amazon had officially announced back in 2018 that it would remove ads via a software update. Now, the Prime Exclusive Phones are quite good, without annoying advertisements, but also the margin of discount has also gone a bit lower than it used to be even a year back.
Some smartphones manufacturers even provide a disclaimer about ads, like this Samsung UK Webpage states that no Samsung phones show ads on the lock screen, and has listed the names of the apps that might be the culprit. If someone has installed these apps, they're allowing it to show ads on their lock screen. However, this is the policy only for the UK. I guess as, in other regions, including India, there is some unnecessary stuff on Samsung Smartphones. Even on the new phones from Samsung in India, like the Galaxy M Series phones, A50, and some more phones, Samsung lets users disable those when the device is booted up for the first time, and the user sets up the phone.
Xiaomi – The King Maker in Serving Mobile Ads to Consumers
Amazon, along with smartphone makers like Motorola and BLU, has incorporated ads on smartphones and Indian smartphone vendor like Micromax has been caught red-handed installing bloatware that serves ads. But the worst case has been seen with Xiaomi, which is now the number one smartphone brand in India. The smartphone maker put ads in settings, as the company pushed MIUI 9 on many of their phones. MIUI is Xiaomi's skin, on top of Android, which is ever-evolving, but users could not just ignore ads that looked stupid and fishy, like this one!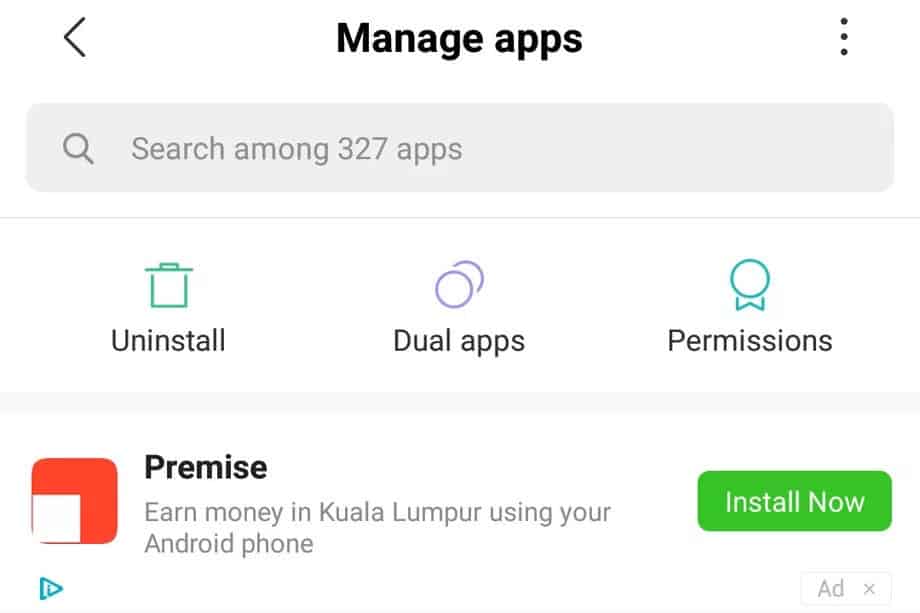 Xiaomi has put ads into some of its core apps, like Mi Video and the Mi Music app. Xiaomi has a built-in app manager/ storage cleaner that is activated all the time, and as soon as a user installs a new app, it will scan and tell the user if the app is safe and even there,  ads can be found.
With phones purchased from Amazon, the customers already knew that they would see ads as a result of the discounted price that they are paying for the phone, and Amazon was also very transparent about the policy. Still, Xiaomi is all vague whenever any of their executives are asked about ads.
Xiaomi VP Manu Kumar Jain claims that ads can be disabled, but the process of disabling the ads is not straight forward at all, and a new smartphone user or someone who is not familiar with phones would find it very difficult to turn off the ads.
Even after MIUI 10, the advertisements in the settings menu were converted into a banner screaming and asking users to follow Mi India on Twitter and Instagram.
Mi Music is so terrible that even while playing a song stored on your phone, the song starts only after an ad.
Mi Themes has also got ads, where you will find a banner asking you to order food or book a cab.
There is the 'Download' app, which should show the files you are downloading or have downloaded, but here as well, you will find a banner ad, followed by a list of recommended apps, which are nothing but ads, after all.
That's not the end, many users from India reported that while using Instagram, they got a popup asking them to follow Manu Kumar Jain- Cheap, extremely Cheap! Is he a VP, or he's also getting into Influencer Marketing?
Most of the smartphone makers are going for ad revenues as they are trying hard to stay in the competition by keeping the prices low for their hardware. At least for Xiaomi, this is the case! Even with the latest phones from Xiaomi, like the Redmi Note 7 Pro, there are ads in App Scanner. I don't understand why is the app scanner even a thing on the phone running Android given that Google Play Protect can scan apps and let users know if a malicious app is installed? Phew!!
I have used many phones from Xiaomi, and as Xiaomi tries hard to be like Samsung, back when Samsung had a set of apps that works the same way similar apps from Google do, I tend to unlock the bootloader, install TWRP and flash a clean and fresh custom ROM like Pixel Experience, where I wouldn't find trash and annoying ads. But for most of the users, the problem persists, and many users don't even have the slightest clue that those app recommendations and App Cleaner are ads.
I am hoping that consumers would understand why pricing is not always the main criterion when choosing a phone but analyze why they're offering for such a low price.