Samsung is one of the largest smartphone manufacturers in the world, and they have been making quite good phones [almost] since the beginning, a big from Bada OS or Android, they transformed themselves to stay relevant in the market. Also, Samsung has a significant role in the development of Android, but now, it's time for Samsung to hand over the throne to someone else. The main reason behind this is the decreasing goodwill from consumers due to some problems the South Korean giant has created. So, today I will point out the Top 5 reasons why Samsung smartphones suck.
Well, I know some people won't like it at all, as I can still see that the majority of the smartphone buyers prefer Sammy rather than some Chinese brands like Oppo, Xiaomi, OnePlus, and manufacturers like even Lenovo or Motorola over Samsung. But why? It's 2019, and in terms of innovation, introducing amazing new features along with reliable hardware, development, the rivalry, and race between Apple and Samsung never seem to stop, but why is an average user thinking a lot before buying a phone at any given price? All [s]/he needs is an Android phone which Samsung is known for providing the best and has been one of the leading brands in the race of bringing Android to everyone, giving flexibility, utility, and the power of the web.
Also, Samsung has quite a good hold on the smartphone market share and has been in the top position for quite some time. Still, some users are confused about how their smartphone should function and how Samsung implements it. However, some are particular about the brand value and invest in a flagship from Samsung. But, this is not the case for everyone. So let's not waste time in that and move onto our list of Top 5 reasons why Samsung smartphones suck.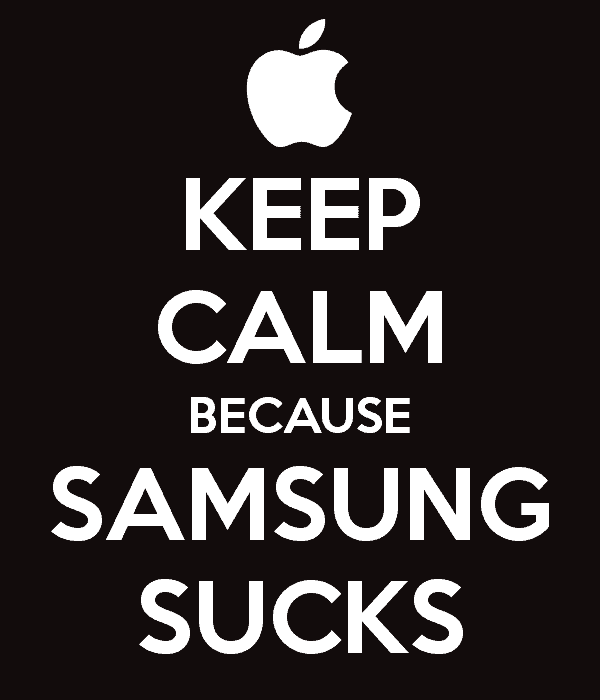 Why Samsung Sucks? – 5 Reasons:
1. The UI

It is one of the most prominent reasons why Samsung still sucks. Earlier, when Android was under development, the UI didn't have a beautiful look. Samsung developed the TouchWiz UI, which was good and put it on top of the Android. But with time, many things have changed, and since the introduction of Android Lollipop, the Android UI is much more fluid. Now, as we are almost ready to step into Android Q, many Sammy users are still on Oreo as the latest version, and their experience isn't that great. Yes, Samsung kind of revamped the UI and renamed the TouchWiz, but the result isn't that positive at all. I use a phone from Huawei's subsidiary brand Honor, which has EMUI based on Android Oreo, and it's quite comfortable to use and is not packed with bloatware at all.
Here's one stupid move from Samsung – Copy all Google apps, put a custom skin on them, rename, and install on the devices.
Critical apps like Phone, Contacts, Messages, etc. have a Samsung version, which eventually acts in the same way as those apps from Google. Also, Samsung Experience has the same sluggish issue as TouchWiz – It starts lagging after using it for a while. In the case of custom skins, Xiaomi and Honor have done a much better job than Samsung, providing a smoother UI and not sideloading the clones of Google apps.
As of now, I'm using Stock Android 8.1 Oreo on one device and EMUI on the other, and so, I will deny the allegation that I'm a custom skin hater or I am not comfortable with custom skins. If I can use phones from Xiaomi or Huawei without any issues, then I guess I should be okay with Samsung Experience as well. But I'm not, and man, it sucks!
Update 2019: OneUI is out, and it's fricking brilliant, but again, not all Samsung phones are on Android 'P' already. So, it's still a con for old Samsung users.
2. Design

Samsung has designed some beautiful phones like the S8 Plus or Note 8 or even the S9 or S9 Plus. But leaving these flagships aside, I don't see why I would like to pay, say Rs. 30,000 for a phone that looks the same as a phone that costs the same as the price cut down by 25% (Do the math yourself). The mid-range phones kind of look the same, and when I try some phones from the J-Series or A-series. I feel like these are the same phones with different display sizes and overall form factors, with some changes in hardware only.
3. Updates
Samsung is careless about updates. They somehow provide updates to their flagships, but if you own a mid-range of a budget Android phone like costing 150-200 USD, you're screwed. The brand thinks you use a cheaper device, so you should move to the high-end flagships, and so the delay in pushing the software updates. When you compare phones from brands like OnePlus, Xiaomi, you can see that they get updates pretty fast. Well, Samsung has an excuse for late updates, that they need to customize the OS, which is as lame as it sounds. Other brands are also doing that Xiaomi has its UI called MIUI; similarly, brands like Asus and Huawei are also pushing the updates as soon as possible. In this case, I would instead prefer buying a cheap $200 phone from Motorola or any other brands, rather than spending money on Samsung.
4. Specifications
Samsung phones have good specs, well that's on average only if you go for upper mid-range or a flagship device. Otherwise, the Samsung phones can't compete with other devices in the same price category, not at all. If you spend $200, you can get a reasonably good device with the right amount of RAM, fast processor, and other hardware options, but on a Samsung phone, spending that much is useless because it won't even get close to other phones in the same price segment. Above all, the TouchWiz UI will suck out RAM like Chrome does on a desktop, which you can avoid if you buy other smartphones running stock Android or with little customization.
5. Bloatware

Well, that's the problem with Samsung phones as well as with other brands. All of their smartphones come with some pre-installed apps. Among them, most of the apps are useless. And Samsung took this ridiculous thing to the next level in their Galaxy S6, which had 56 apps pre-installed, including some universal social and instant messaging apps. Nonetheless, Samsung didn't provide an option to uninstall all the apps; most of the apps had only an opportunity to be disabled. Nothing more than that, so the apps will eat up your phone's memory, and if you don't disable, they will eventually slow down your device.
So, that was our Top 5 reasons why Samsung smartphones suck. However, Samsung has improved a lot in most of the case since the Galaxy S5, and failed in Note 7 case, and regained back with Note 8. Yet, they will have to follow the path that brands like Xiaomi, Oppo, and Vivo are following to stay popular in the market. I hope you have enjoyed reading this article. If you have liked it, show us your support by sharing it, and if you own a Samsung device now, share your experiences here in the comments or our group.