Asus has recently launched its flagship Asus 6z [aka Zenfone 6] in India for a starting price of Rs. 31,999. Right after its launch, there was a serious debate around the pricing on social channels. Well, to put a full stop, here I'll share my opinion on whether you should buy Asus 6z or go with its alternatives like Redmi K20 Pro, OnePlus 7, OnePlus 7 Pro, etc.
Asus 6z – Should You Buy it?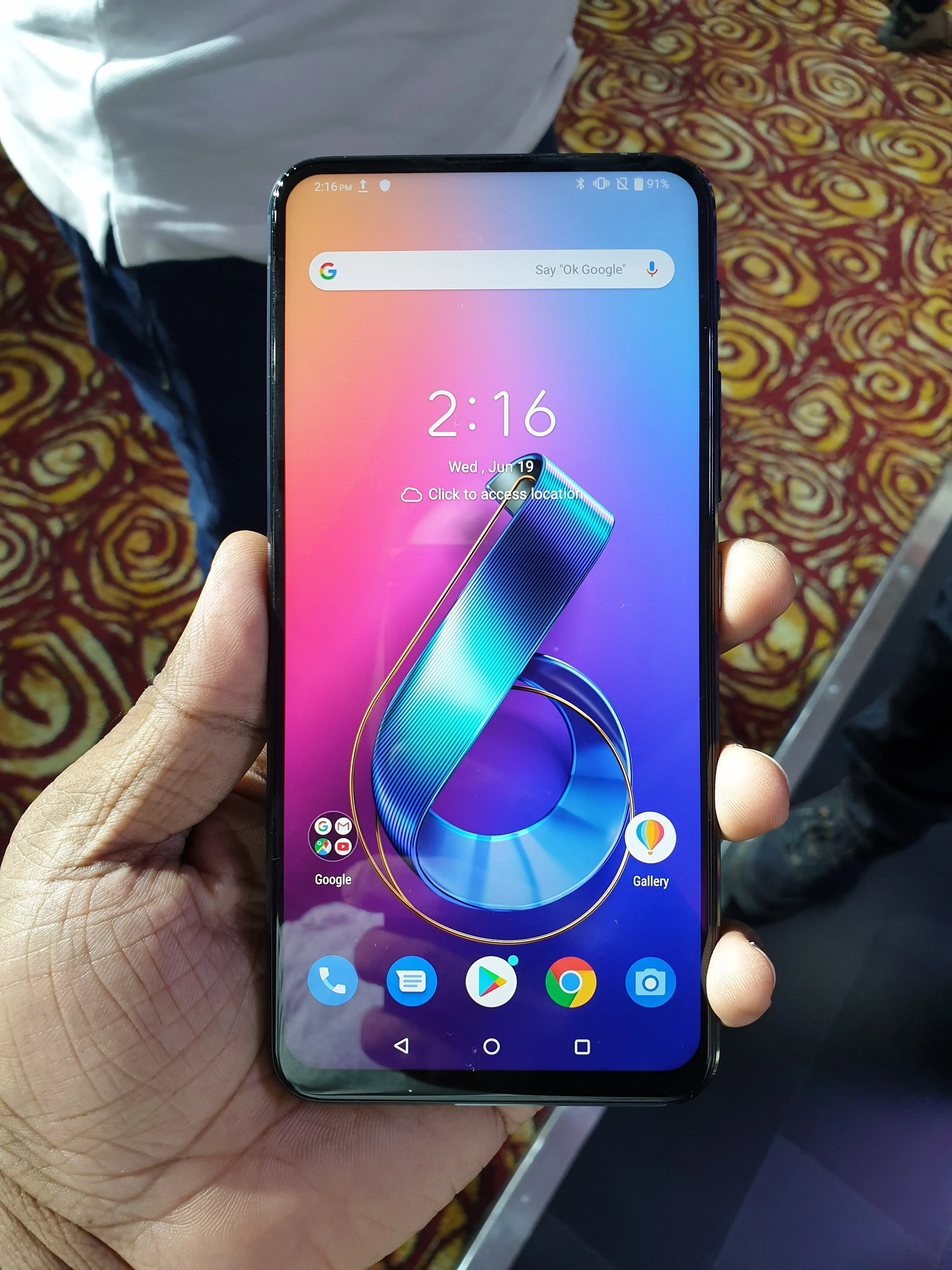 I have always had a soft spot for Asus for their continuous innovation in the smartphone design. They had seen ups and downs but continued to progress and shown that they listen to the audience. I recently wrote an article on how their flagships have evolved, and the recently launched Asus 6z is quite a good example. Let me explain –
Right from the beginning, Asus had faced troubles and serious backlash with their flagship pricing. With the launch of Zenfone 5z, they got back in the competition as it was priced just around 30K INR. The ZenUI was polished to a great extent and made sure it provides a good UX. Before that, they also launched Zenfone Max Pro M1 which was running on pure stock android and it's not under Android One Project. These two instances speak a lot about their adaptation to what people want. Coming to the Asus 6z, it's truly a brilliant phone, and here's something that Asus has done that set them apart from the competition.
Adopting The Flip Camera in Asus 6z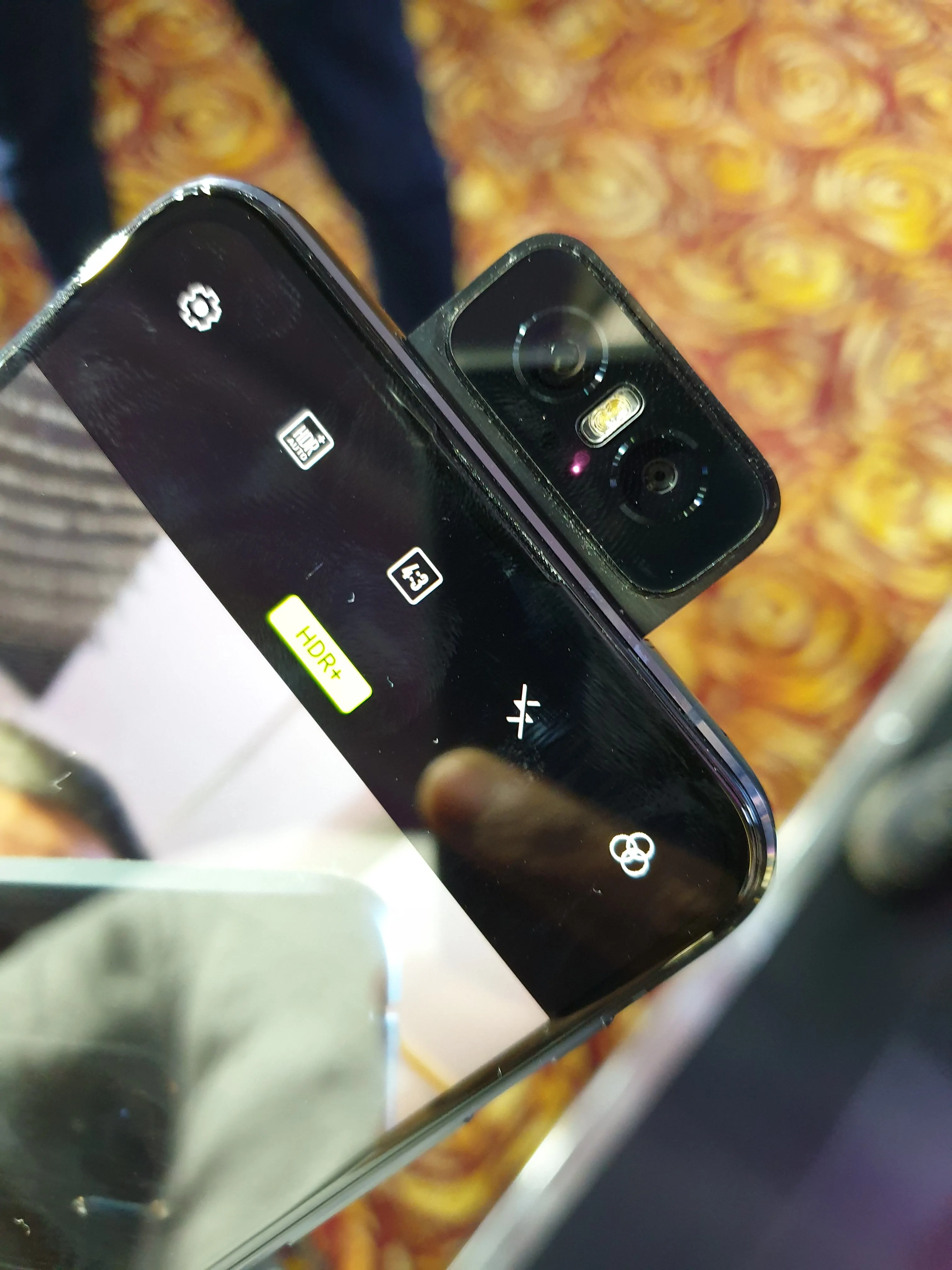 Asus could have easily adopted the tear-drop notch that's there in OnePlus 7, or use a pop-up selfie camera that exists in Redmi K20 Pro, OnePlus 7 Pro, or at least make use of sliders that we've seen in Mi Mix 3, Honor Magic 2, etc. but they have adopted a flip camera that we've seen long back [2014] in Oppo N1. This move was to provide the same quality of pictures from both rear and front cameras. There's a lot of engineering went in to make it robust and at the same time, flip at ease. Jerry has also given a thumbs up for its durability!
Besides the flip camera, Asus is also providing a massive 5,000mAh battery which makes Asus 6z be the first flagship to feature it. Even though it supports Q.C 4.0, the phone comes along with an 18W charger. This I feel a little con, but again, this isn't the first time that Asus has done this. There might be few other cons on the phone and I'm yet to review it, but I should emphasize the fact that the new ZenUI is no different from the stock Android. There you go, another bold move from the company who was obsessed with their skin. So, the pricing justified?
Pricing of Asus 6z – The whole Debate!
Well, even I was a little confused about why people are nagging about it and for them, the pricing should be a little lower. I personally feel Asus wouldn't bring down the phone's pricing lower than their current prices any time soon. There's really a lot went in the process of making the flip camera work perfectly, and it's actually one of their USPs. It's true that motorized parts don't last long, but the only thing I care about is if they're durable, and lasts at least 2 years till I change to a new one. From Jerry's video, it looks like the Asus 6z's flip camera is quite durable! So, the pricing justified? Well, for me, yes! So, am I recommending Asus 6z to buy? Well, not at the moment unless I look at its alternatives.
Asus 6z Alternatives – Redmi K20 Pro, OnePlus 7 Pro, Pixel 3a, Honor 20, etc.
Even though it's up to the OEMs to decide how the flagships should like, but the very purpose of adopting a new design is to give a new experience to the user. OnePlus, the company is known for the so-called flagship killers' doesn't really change the design in at least 2 iterations. Redmi, on the other side, is coming with a pop-up selfie camera which is not new. On the other side, Pixel 3a has no notch but big bezels and the Honor 20 has got a hole punch display! So, which one to choose?
Well, from the design, I'd still go with OnePlus 7 Pro [but not OnePlus 7]. I'm fine even with the pop-up camera or thick bezels, and I really don't want to get distracted by the notch or the hole punch. In terms of performance, every one of them except Pixel 3a has got 7nm chipset coupled with a high-end GPU that makes the phone run faster. Each one of them has its own Pros, but the only thing that matter for the Indian audience is the pricing [at least in my opinion].
Asus 6z Alternatives – Pricing
Honor 20, the one with the hole punch is priced at Rs. 32,999 for 6/128GB
Pixel 3a [and XL], the one with thick bezels at top and bottom are priced at Rs. 39,999 and 44,999 INR respectively. [This series doesn't use the top-end SoC but has the best camera and that's why I put it in the alternatives list]
OnePlus 7, the one with the teardrop notch is priced at Rs. 32,999 and the OnePlus 7 Pro, the one with the pop-up camera and a 90Hz refresh rate is priced at Rs. 48,999
Redmi K20 Pro, the one with the pop-up camera is yet to launch in India and is rumored to be priced at around 25-26K INR
Asus 6z, the one with the flip camera is priced at Rs. 31,999 for 6/64GB
Well, the pattern is very clear! Asus wants to keep the pricing of 6z a little lower than OnePlus 7, and they are succeeded. In every case, the Asus 6z is quite superior to OnePlus 7 but not to the Pro version. Pixel 3a isn't in the race as it's priced way higher except the fact that it has got an amazing camera. Redmi K20 Pro is yet to arrive in the market, and it truly going to change the flagship market [again].
Last year, when Zenfone 5z was launched, no one has thought that Asus is going to keep aggressive pricing of 30K INR. Even though the phone has got good reviews, but the audience was more inclined towards POCO F1 which is relatively a new brand[ed] phone from Xiaomi. The whole reason was to purchase a flagship for even low price, but this hasn't stopped the sales of Zenfone 5z and the same applies to OnePlus 6T. Likewise, this year, there's a tough fight between Asus 6z, Redmi K20 Pro and OnePlus 7. The pricing of Redmi K20 Pro would literally make things upside down, so what do I recommend?
My Recommendation[s]
Well, if you want a phone that doesn't die in a day, and has an amazing camera then I recommend spending 31K on the Asus 6z. If you've been loyal to OnePlus and wants to enjoy the same old design of 6T, then yes, go with the '7'. It does have an amazing camera, but the brand itself is more inclined towards the 'Pro' version. So, keep that in mind.
Finally, the Redmi K20 Pro! I might call it as a next big stunt from the Xiaomi, and I bet it's going to repeat the same magic as in POCO F1. Even if I say 100+ reasons not to buy the Redmi K20 Pro, people would obviously go for it as for its pricing. So, if you're looking for the 'Real Flagship Killer' that comes under 30K, then yes, Redmi K20 Pro should be your choice. if they don't keep it, well you know which one to choose.