If 2018 was the inception of several firsts' in the smartphone design & tech trends, then 2019 is going to be the year of the first wave.
Well, It's become a tradition to see a lot of leaks & rumors on how the upcoming smartphones are going to be. There are already several speculations on smartphones going to be launched in 2019. However, my point of this article is not to give away the list but cover the design trends. I'll provide an exhaustive list of smartphones touted to be launched in 2019, but for now, let's talk about something we care about – Design trends in the upcoming smartphones.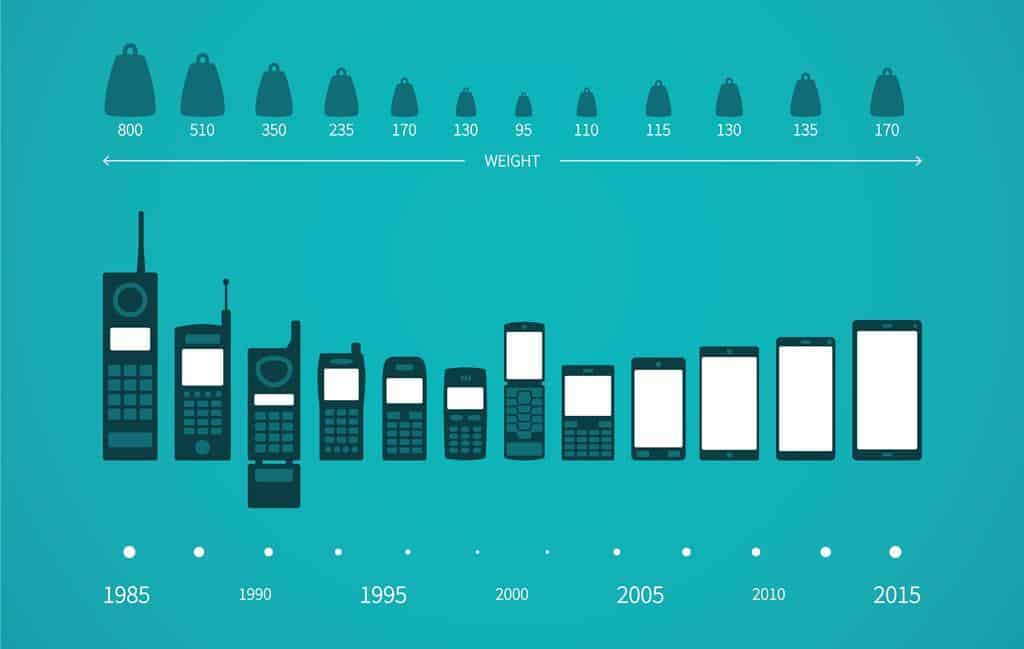 Since the inception of the first smartphone, the form factor, design, and technology has evolved to a great extent. But over the few years, the design trends in smartphones look redundant. I remember that 2016 was the year of innovation in smartphone design, as that's when the OEMs truly started reducing the bezels. But that's not what users' cared for, and that's another thing I need to talk about. Anyway, fast-forwarding now, we're looking at notch phones, popup camera phones, sliders, etc. umm… Is that it?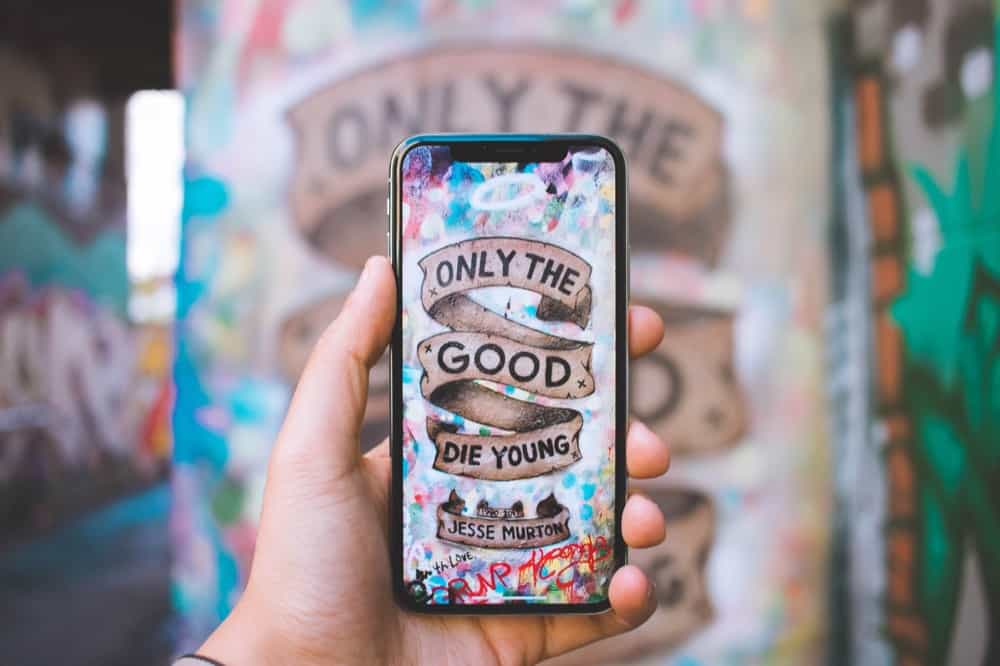 Well, no! Many of us hated notch when it was first seen in iPhone X  but look at us now, we're all using the notch smartphones, because of no choice. But things are about to change and it's going to be a lot new this year. Here I'm going to list down the top design trends you can expect in the upcoming smartphones in 2019. Looking at the list, we can judge, if this year is going to be different or not.
Top 5 Design Trends in Upcoming Smartphones of 2019
The first thing you won't notice this year is top-notch, at least in major flagships. Brands have already sensed how fed up we're with the notches, and at the same time, the trial and error of keeping the camera in the notch area doesn't give a positive impression on us. So, you can expect fewer notch phones this year. Well, what's it going to be then? Introducing Hole Punch Displays!
1. Hole Punch Display Phones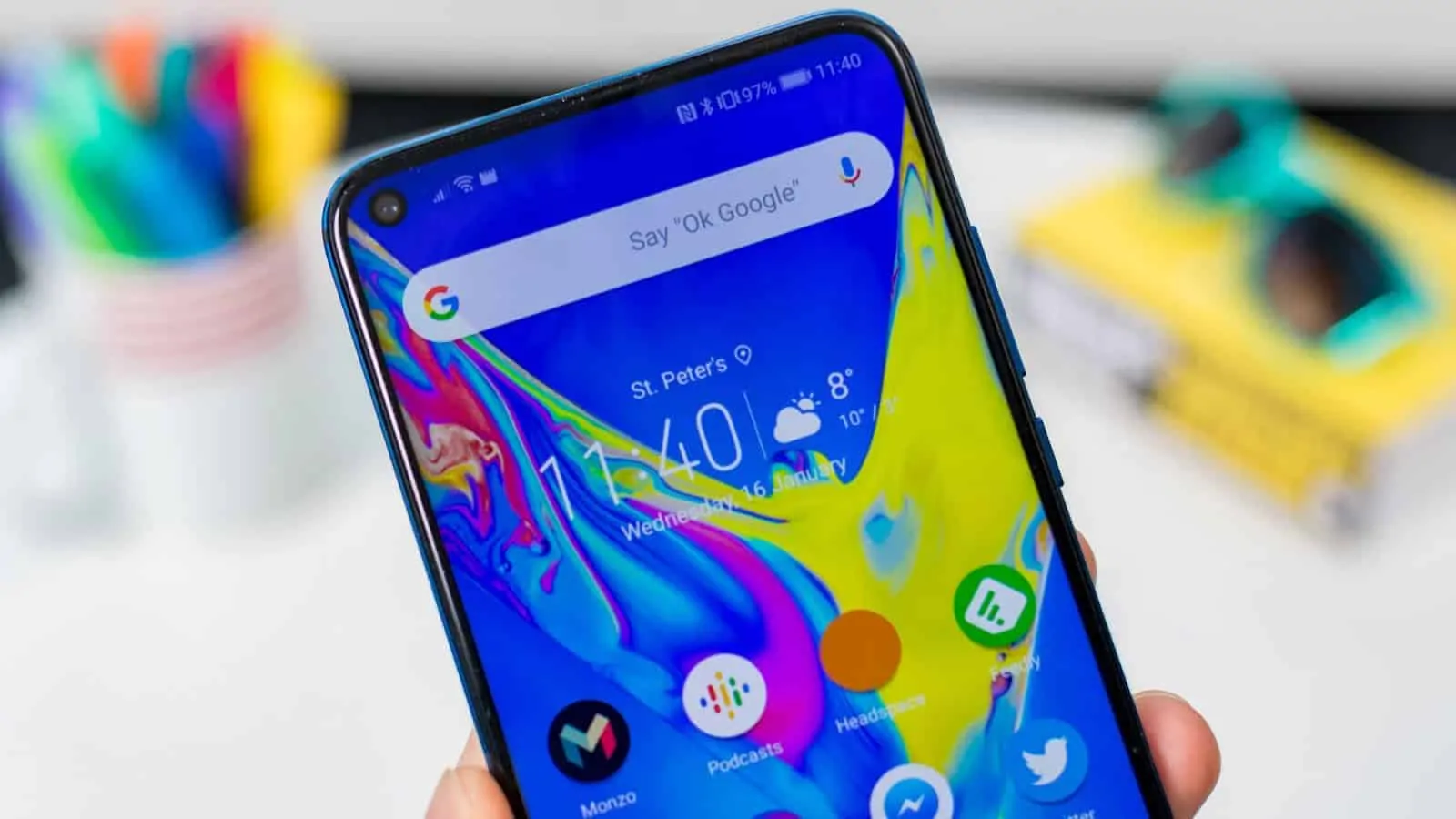 I've already made an article on Hole punch display phones, and I'd recommend you to read it. In short, we've already seen two smartphones announced with Hole Punch displays – Honor View 20 and the Galaxy A8s. Although Samsung was one of the first brands to showcase it, Honor, the sub-brand of Huawei became the first to launch it to the market. Recently, the Honor View 20 made its way to the Indian market too, but the sales are not as expected. Anyway, isn't the main point here is to discuss the design change? Well, yeah!
So, what you won't find in Hole punch display phones are the top-notches. As you know the whole point of introducing the notch is to house the selfie camera and sensors but it's become too mainstream now. Instead, the OEMs like Samsung & Honor took a different path and embedded the selfie camera in the display area via a hole. You might always observe a black ring over it but hey, it's up to us to decide if it's better than notch or not.
In my case, I'd go with Hole Punch as there's a lot of R&D that went in to make it possible. What about you?
2. Slider & Pop-Up Camera Smartphones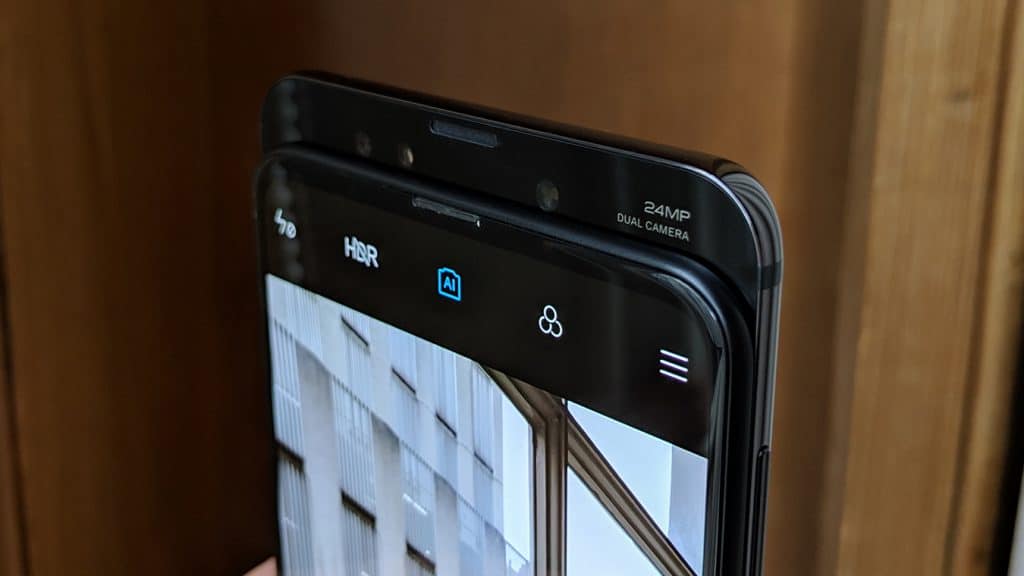 The next design trend you might observe is the slider smartphones. OPPO became the first OEM to introduce the long-dead slider to the smartphone market again. Although Find X got rave reviews, the involvement of mechanical parts made it a not-so-good alternative to notch phones. Anyway, this year, we'll be looking at a lot of manual slider smartphones.
Already Mi Mix 3, Lenovo Z5 Pro, Honor Magic 2, etc. are launched in China and they're all going to be launched in other markets soon. The main difference with the Oppo Find X is the lack of automatic control over the slider which in this case, is an advantage.
Tearing down the Mi Mix 3 showed a couple of magnets making the slider move, and it's touted to last longer than the Oppo Find X's automatic slider. Even Honor Magic 2, Lenovo Z5 Pro has also used the same mechanism, I bet the upcoming slider smartphones in 2019 will also follow the same.
Recommended: Vivo V15 Pro Review
Besides slider phones, we'd also see more & more pop-up selfie camera phones [majorily from Oppo & Vivo]. Vivo Nex was the first one to introduce a pop-up selfie camera. In both slider and Pop-up phones, the design trend was meant to give more real estate area thereby hiding the front-facing camera.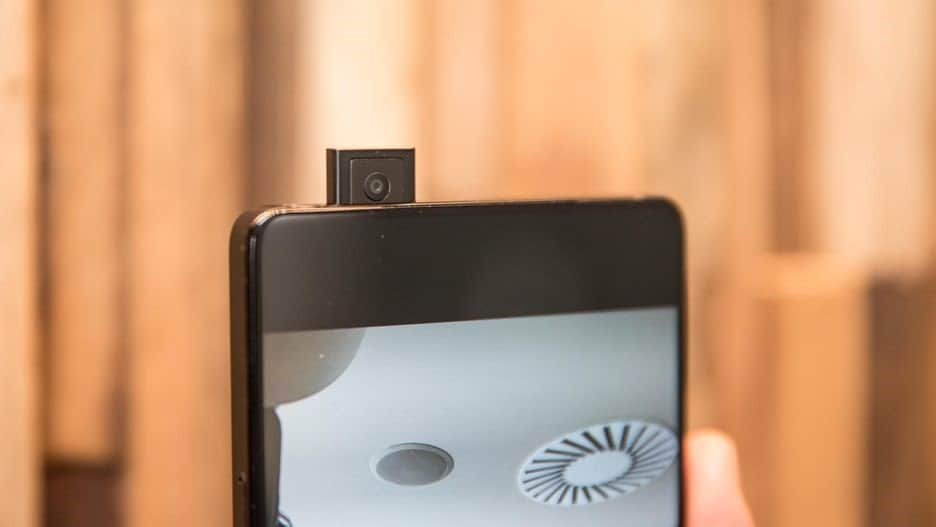 Nonetheless, the big question here is 'are slider & pop-up smartphones better than notch phones?' Well, sort of! Even though there's no uniformity [let your OCD kick-in] in the front-design… I mean the thickness of the bezels at the top & bottom, I guess you'll eventually get used to it. Nex series made a considerable impact on the Vivo's smartphone market share, and I bet the new slider/pop-up smartphones could make a big difference. Compared to notches, they have a better screen-to-body ratio, no eye-soars, or distractions!
3. Dual Display Smartphones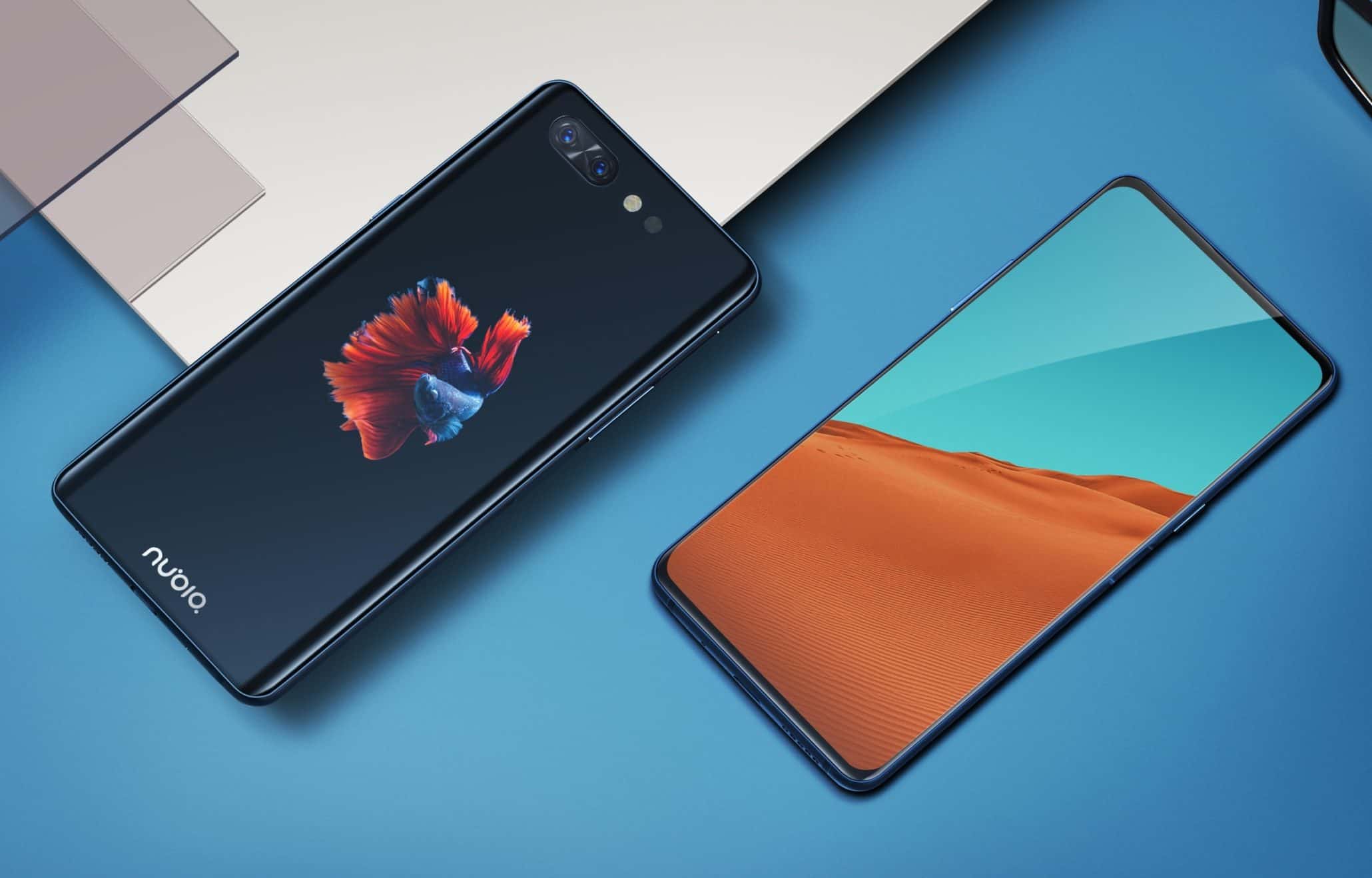 For obvious reasons, we've also seen dual display smartphones at the beginning of this year [and at the end of Dec '2018]. When you're so high and decided not to use a notch, slider/pop-up and you're not even close to the hole punch tech, you'll end up including a secondary display…on the rear side [pun intended].
Out of nowhere, Nubia was back into the spotlight and surprised with not one but 2 smartphones; both are pretty unique in their terms. One was a gaming smartphone which led to a new trend, and the other is the first full dual display smartphone – Nubia X. We've already seen the application of this design in LG 'V' series and Meizu Pro 7, but the display's height & width are limited.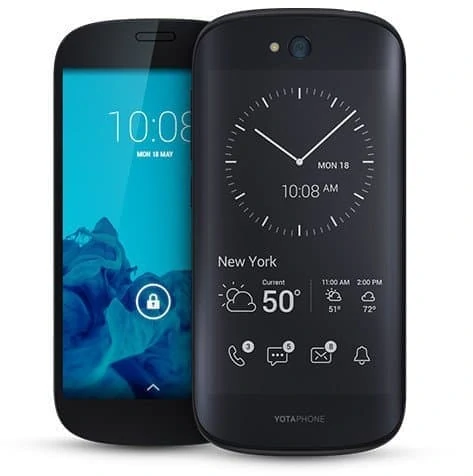 Hey, this reminds me of a phone launched back in 2014 – The YotaPhone 2 which has a dual display, but the rear-side one was an e-ink. Well, in the case of Nubia X, it has got a whopping 5.1′ OLED display on the rear side which is fully functional.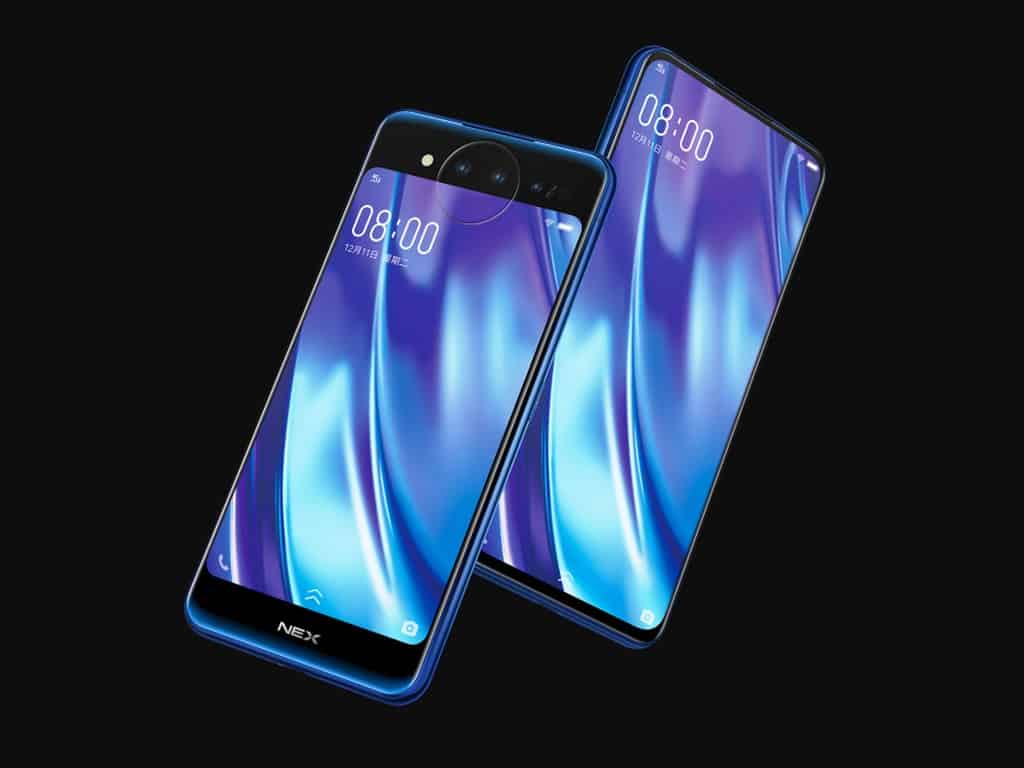 Last month at CES, Vivo Nex dual display was showcased which also follows the same design philosophy. In both smartphones, the display on the rear side is fully functional, and the best part is there's no selfie camera on the front side and neither 'the notch' or the hole punch. Users' can make use of the secondary display & primary [rear] camera to take selfies! This does remind me of Oppo's moving camera phone, and the only common thing between both is taking the selfies with the front-facing camera.
Anyway, this design trend might not be permanent as you know 'the battery gets drained' quickly as of two displays. But the best part about the dual-screen is you can use either one of them, and keep a cool wallpaper on the other. The applications are limitless, but their reliability is questionable.
Well, what if you can use both screens at a time? Introducing the foldable display smartphones!
4. Foldable Display Smartphones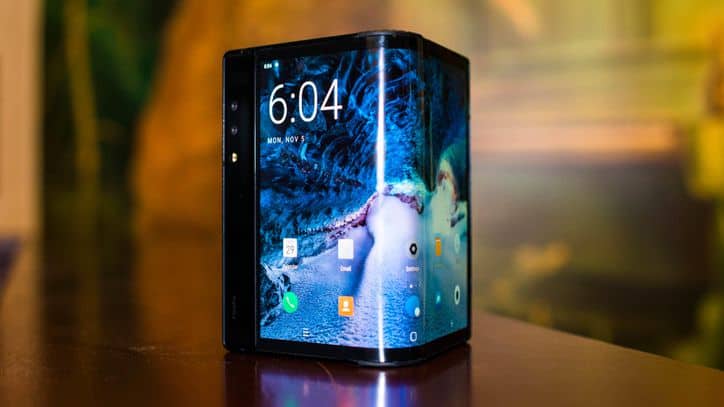 Flexible OLED displays aren't a new thing as we've already seen it from several manufacturers. Even the foldable display smartphones aren't new either. We've been hearing about this design trend for more than 4 years now. I remember writing about Samsung Galaxy X which was rumored to be the first foldable smartphone, but it hasn't been revealed until now.
Before Samsung, Royole, a Chinese brand revealed FlexPai which is allegedly the first foldable display smartphone to be showcased to the world. Although there are glitches in the UI, it's a marvel in smartphone tech. Later, Samsung showcased its version of the foldable smartphone – The Galaxy F which might be officially launched on Feb 20th, before the MWC 2019. Recently, Samsung has also posted a video showcasing the durability of Galaxy Fold, but it looks broken.
The Royole's FlexPai and Samsung Galaxy F can be folded once [from tablet mode] to make it a smartphone, but the conventional tech is not enough to use it right away. However, from the design perspective, it's an innovation, and I bet you gonna see other OEMs launching a similar one. Apple has already patented a similar one, and things are going to get crazy soon.
Meanwhile, the Chinese giant – Xiaomi showcased its version of the foldable smartphone with not one but two folds. They are dubbing it as an Origami phone, and to my eyes, it was magnificent. In the teaser video, there were no glitches when switching from tablet to phone, but again, there's no guarantee that the actual demo might work similarly. I believe that along with the Xiaomi Mi 9, the company might launch its foldable smartphone too.
Some of the brands like Oppo, Vivo, Huawei, Nubia, TLC, and Lenovo are also rumored to showcase their foldable smartphones at MWC 2019 or later.  Nonetheless, one thing is clear now – soon, we'll be able to use a foldable tech in our palms!
Like the dual-display smartphone, foldable smartphones also have only one primary camera and no selfie camera. You can fold the phone to take the selfie, but what if you don't want to use the selfie camera? Wouldn't that defeat the purpose of 'notch', sliders and pop-up selfie camera phones? Introducing No Ports Smartphones
5. Holeless/No Ports Smartphone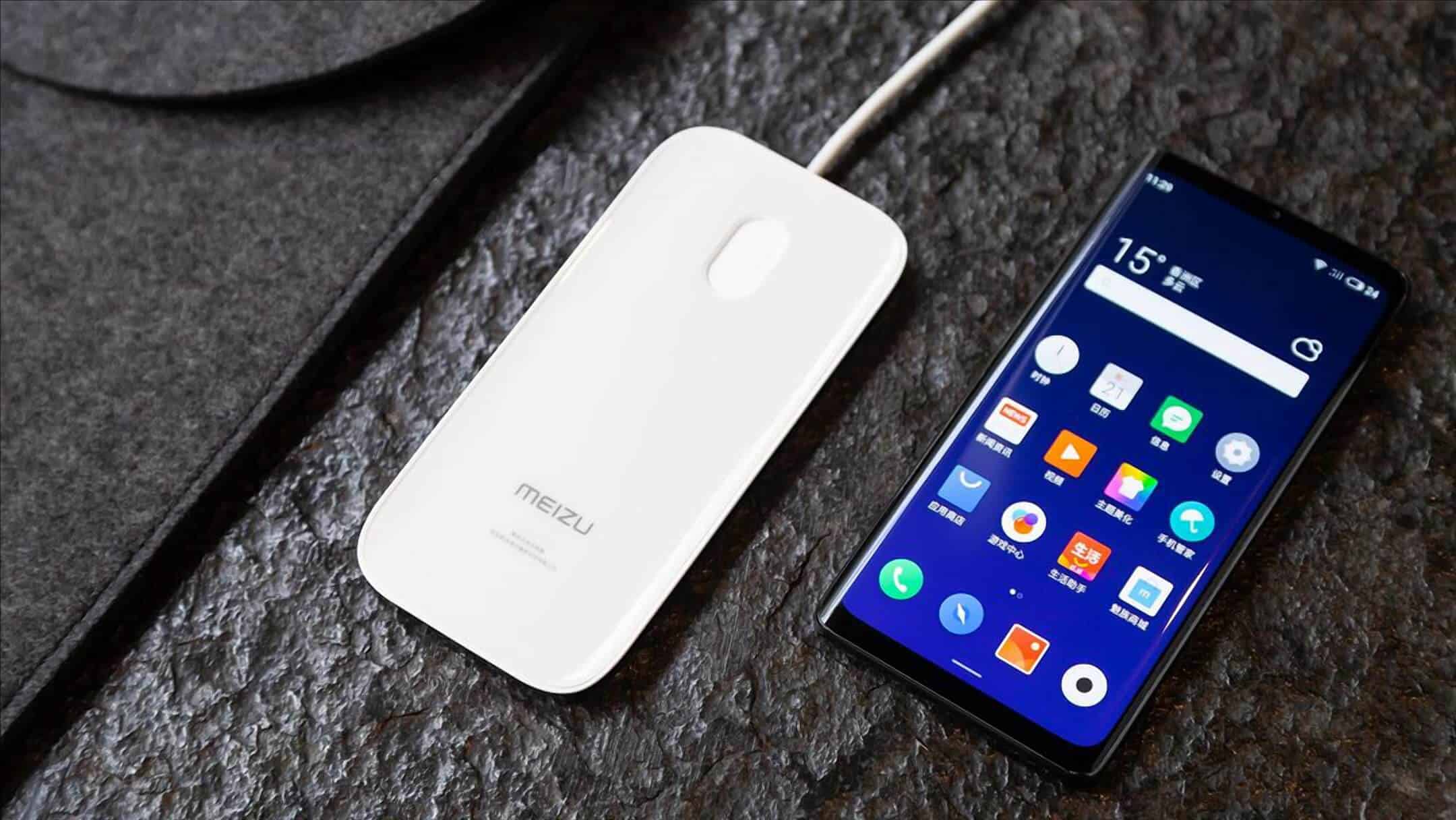 Whatever design trends I mentioned above showcases a lot of compromises to keep the front-facing camera, but what if you skip it! Would that be a challenge or an advantage?
Vivo & Meizu have already showcased their concept phones with no holes/ports. The physical volume rocker and power button were replaced by pressure sensors. To charge the device, you can use the wireless charger which in this case supports 18W.  The headphone jack was long forgotten, and you won't find in these two smartphones too. The physical SIM tray is no longer present, and both smartphones adopted the e-SIM tech.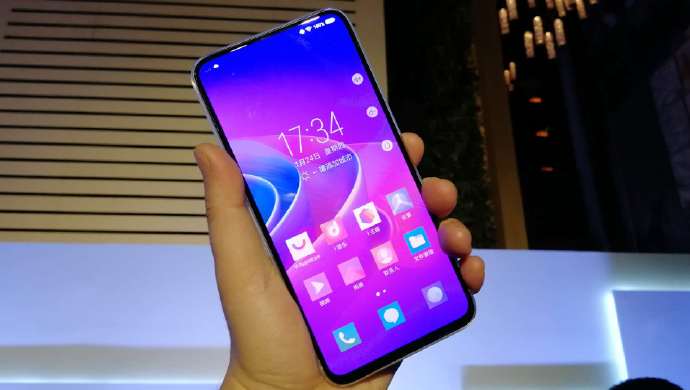 Vivo took it another level and dropped the whole concept of selfie camera in Apex 2019 which the company claims it as their USP but Meizu included a selfie camera in their 'Zero' phone.
Now the question is, are we ready to move to wireless? Well, we're not quite their yet. The availability of wireless chargers and e-SIM acceptance hasn't got wider acceptance. Right now, both these smartphones are in the concept stage. Meizu doesn't want to get their hands dirty by launching it to the market directly, that's why they opted for crowdfunding on IndieGoGo but it's already closed. On the other side, Vivo Apex 2019 is still in development, and we might see it launching in MWC 2019.
Well, these are the design trends that I believe might dominate in the upcoming smartphones – 2019! Which one you're anticipating to get your hands-on?