The Coronavirus pandemic struck a lot of powerful nations so far. The worst affected are China, the country it originated from and Italy. The US has been poorly hit, and so India, a developing nation with more than a billion people.
In India, after the Jio got millions of new customers, thanks to low data prices and with that as many people came online for the first time, there had to be consequences that are not always pleasant.
With many people coming online without proper web literacy, fake news turned out to be a huge issue in India. WhatsApp and Facebook are the most commonly used social media apps, and these two platforms have been flooded by fake news for quite some time now. Lately, Twitter is also in a crisis due to the same reason. A year ago, it came to our attention that Jio and some ISPs in India are blocking Telegram and Reddit. The reasons were unknown, and it was quite shocking for many users of these two very very popular services. I prefer Telegram over WhatsApp any day because of its robust and unique features. Reddit is also a great place to find information, get help or even for memes.
After the COVID-19 outbreak in India as well, fake news started spreading like wildfire. Many people fell prey to fake news, and so they knowingly or unknowingly became the propagators of fake news. India went for Janta Curfew, which emphasized self-isolation and later on that day, I knew about a Corona Virus Newsdesk in the form of a Telegram Channel, which the Government of India started so that people can get the latest news regarding Corona Virus situation in India.
Here's the catch now, Jio still blocks Telegram, but the Government asks people to join the Telegram Channel. Telegram app doesn't work for me using Jio, and when I visited the link of the channel, I was greeted with a blank page with a notice which read- **YOU ARE NOT AUTHORIZED TO ACCESS THIS WEB PAGE AS PER THE DOT COMPLIANCE**.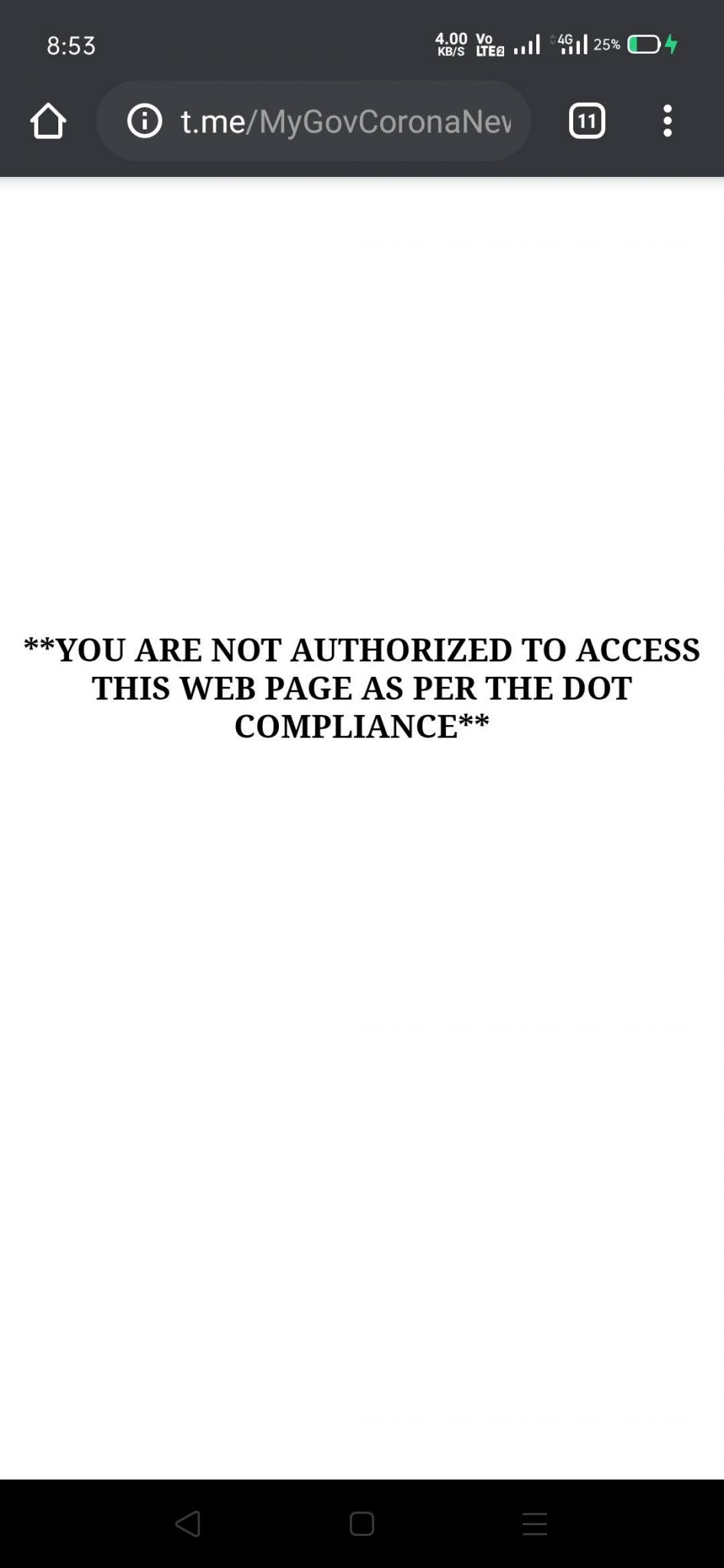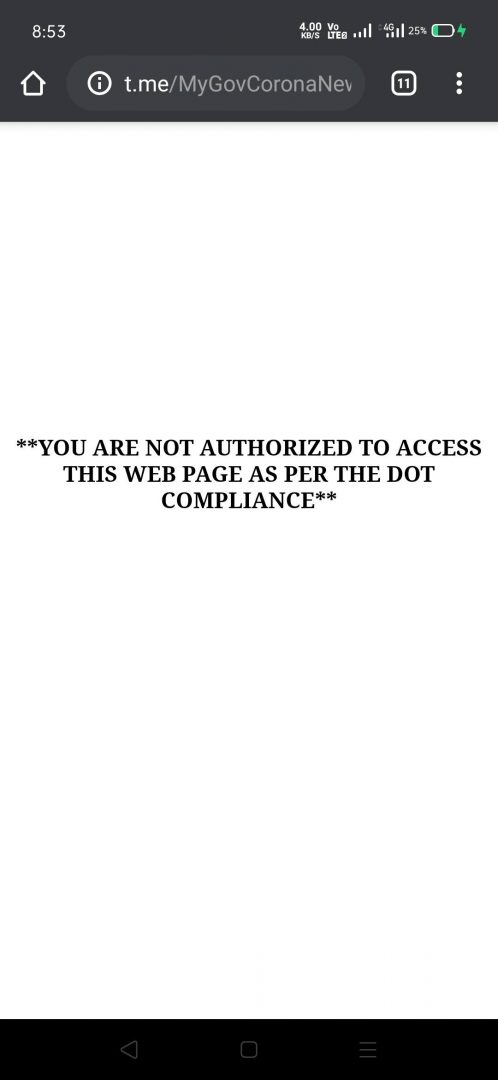 The DoT (Department of Telecom) is a department of the Ministry of Communications of the executive branch of the Government of India. As per Jio, they are complying with the DoT. So, as per DoT, a department of Ministry of Communications, Telegram must be blocked while the Government of India recommends the same app. I'm well aware of the fact that some workarounds are there like using a custom DNS to access Telegram, but that doesn't entirely work as I have observed that sometimes, it takes a lot of time to connect and Telegram frequently disconnects in certain intervals.
It undoubtedly concerns for netizens that why such harmless apps and platforms like Telegram and Reddit are being blocked, while many fake websites are freely operating from within big cities in India like Delhi, Kolkata, Gurugram and Noida. Not just sites, but many apps that provide instant loans are probably involved in the fishy business. This kind of conflict of interest is something that should be concerning to many because by blocking specific apps while entertaining others, a path of monopoly is created for Facebook-owned app WhatsApp. Whereas one can find legitimate and genuine news on Reddit, the reliability of WhatsApp for getting news and information may turn out to be quite dangerous in the future.