Over the last few years, we've seen a countless number of protests on social media regarding banning or boycotting certain apps and services. Remember we wanted to ban Snapchat a few years ago or the recent Surf Excel ad issue which made a lot of them drop negative reviews on Microsoft Excel? Every time, when something against supposed national interest happens, we witness such outrages against some app and services. It's mainly due to either of the two reasons– Origin & Privacy concerns. Currently, in India, it is mostly because of the Chinese apps that are thought to have possessed a threat to our nation. It can be in many ways like fake news & misinformation, data theft & privacy. Right now, a few apps are under backlash from Indian netizens, and here's why they want to ban/boycott these apps.  Also, we will talk about a few other things like smartphones and about privacy concerns of video conferencing apps like Zoom.
Why do Indians want to ban Chinese Apps?
A few years ago, when the Indian smartphone brands are closer to extinct, and the rise of Chinese smartphone brands' growth is end-less, then began a trend to ban/boycott Chinese smartphones. It hasn't picked up like it was planned and just remained as a passing cloud but we kept seeing it now and then. Now, with the entire world facing the novel Corona Virus, Indians have once again decided to ban Chinese apps. Of course, it begins with banning the TikTok app first. If we can identify the reasons behind it, then it'd be easy to understand why some Indians want to ban these Chinese apps. So, let's begin analyzing the social media sensation – TikTok.
TikTok App – The Keymaster in Spreading Fake News?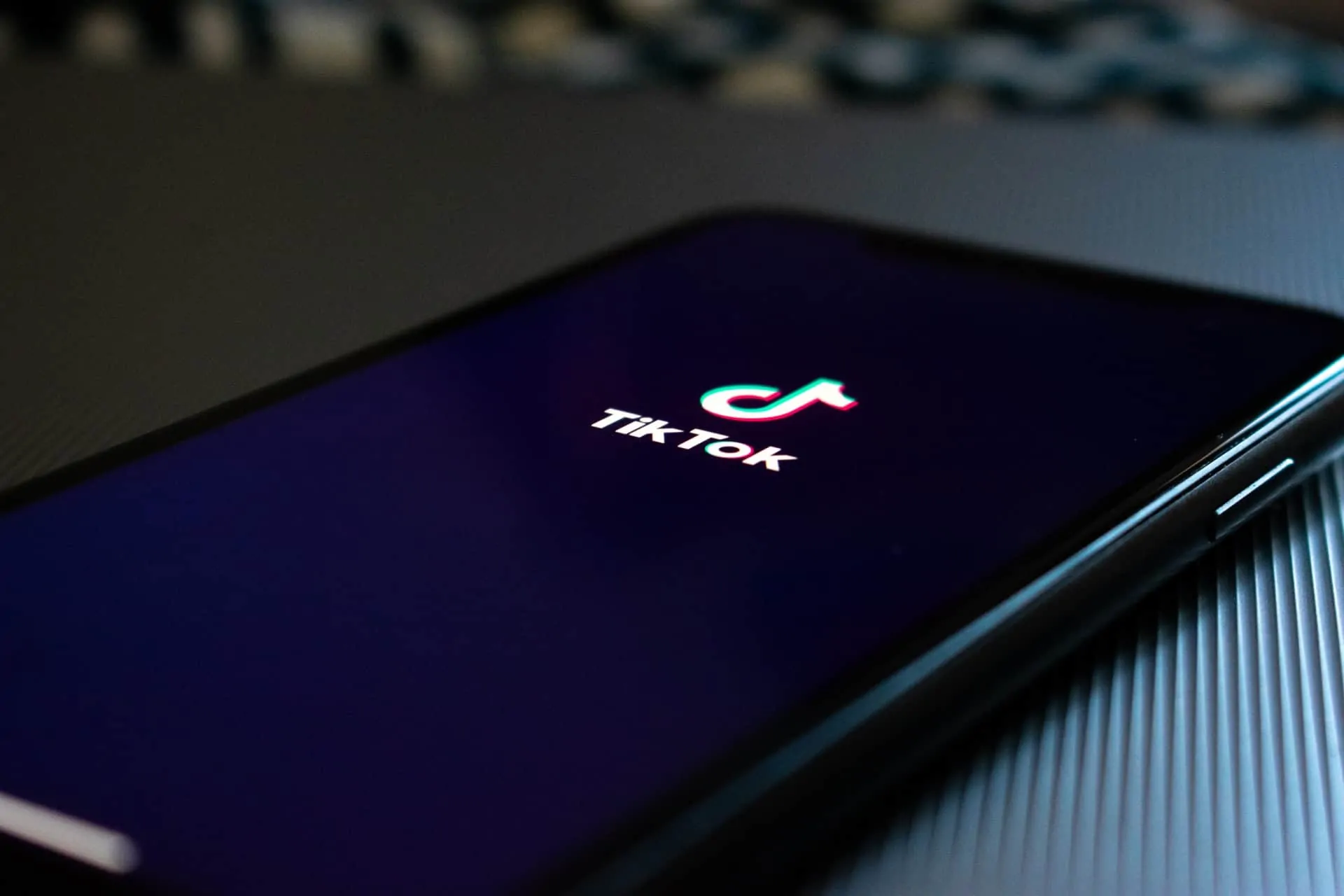 Tiktok, the social media app that has seen tremendous growth, not just in India, but all across the world. Tiktok has its origins in China and is owned by Bytedance, a Chinese Internet Technology Company with its HQ in Beijing, the capital of China. Tiktok was banned last year in India, following orders by the Honorable Madras High Court. The app was even taken down from Google Play Store and Apple Play Store, but the ban was lifted later. There are quite a few kinds of people who demand a ban on Tiktok.
Who Wants to ban the TitTok App in India?
The Blind Haters –  Most people, at least those who ignore the fact that there are many Chinese apps apart from Tiktok. It's not due to concerns regarding privacy or safety, or about fake news and misinformation that they call for a ban, but mainly because it's a Chinese app. A friend of mine even uploaded a short clip where he was uninstalling TikTok from his phone, but in his app drawer, I saw two more apps that are Chinese origin and they are Shein and Share It. But he was fine buying clothes from Shein instead of Myntra or Amazon, transferring data between phones using Share It when there are options like Google's Files Go. If we need to boycott Chinese apps, then I guess we should not be using Paytm as well, as Alibaba is the major stakeholder in One97 Communications, the parent company of Paytm. PUBG Mobile fans get offended whenever I remind them that Tencent developed PUBG Mobile. They come up with arguments like PUBG is South Korean and all, but the fact is that only the PC versions of PUBG are developed and published by PUBG Corporation, which is a subsidiary of Bluehole Inc., a South Korean company, otherwise Mobile versions of the game are developed by LightSpeed & Quantum Studio and published by Tencent Games. Both Lightspeed & Quantum Studio and Tencent are Chinese companies.
The Conspiracists – These guys believe any vague article on the internet. They believe that 5G causes cancer, Chinese apps steal data, and much more. Well, Chinese apps and services have been known to process user's data within China and due to this, after backlashes, OEMs like Xiaomi have managed to make sure that the data of their Indian consumers, stay in India. If transmission of data is the issue then I guess, many such apps and services should be under the radar.
Fake News Busters – They want to ban TikTok because of fake news and misinformation that are spreading via the platform. In a few videos, some users tried to portray that some kinds of religious ideology may save people from COVID-19, but one such

guy who mocked face mask was later diagnosed to be COVID-19 positive

. In this context, I guess Facebook and WhatsApp have a more significant contribution to spreading fake news, compared to TikTok. However, we can never rule out the fact that with very less amount of digital literacy among the crowd that has got access to high-speed mobile internet blessed by Jio, every platform, including Tiktok is vulnerable to fake news and misinformation. As per Tiktok, they need to have a 36-hour window for acting against fake news, but it's too broad, to be honest, because, as the app lets users download videos, there are chances that a viral video containing misinformation can get uploaded to Facebook, Twitter, YouTube and shared via WhatsApp messages as well.
People who hate the platform for various other reasons – There are a lot of users on TikTok, who publish cringy videos. Some videos are so bad that these videos go viral on Facebook and YouTube. The funny part is that those who try to avoid such content also end up watching these videos. I have personally faced this issue.
These are the four kinds of users who want a ban on TikTok in India. While I'm concerned about fake news & misinformation, I'm also a bit skeptical about privacy because TikTok uses Machine Learning very aggressively, analyzing the behavior of users and pushing relevant content. On TikTok, I mostly enjoy content from Zach King, Tori Pareno & Android Authority. Zach King is a must watch creator for sure. I do not make content there, so I'm there just to see content from a selected group of creators.
The Reality Behind the Ban on Chinese Apps
So, here's the harsh reality. TikTok ban is not about privacy nor fake news most of the time, but it's just being bashed with an agenda. 
If Chinese apps should be boycotted then AliExpress, Shein, ShareIt, CamScanner and many other popular apps should also be boycotted. If a complete ban is an aim, then even Paytm is under a significant share of influence from Alibaba.
Also, it is irrelevant to call for a ban or boycott phones made by Chinese brands, because it's simply not possible. Even if we comfort ourselves with the notion that Samsung, ASUS, Nokia, LG, Sony & Apple are producing their devices outside China, most of their devices are beyond the reach of an average Indian due to the pricing.
Alternatives for Chinese Apps – What should we use after banning?
Messaging
In terms of using alternatives to many Chinese apps also, there are restrictions. To share information related to COVID-19 the Ministry of Health and Family Welfare of Government of India, started a Telegram Channel, but Telegram is partially or fully blocked by some ISPs and carriers in India. Telegram could be a great alternative to many instant messaging apps because of the features, security, and privacy but the consumers aren't willing to replace WhatsApp, Facebook Messenger to get onboard.
Live Tracking
Aarogya Setu was launched recently by the Government in India. And already some allegations are claiming that its a tool for mass surveillance which doesn't make sense in my opinion. The app just needs permission to get the location of users and nothing else. Users can set the permissions in such a way that the app can get their location only when they are using it. If privacy is a major concern then I guess people should raise on Facebook, a platform where you have zero privacy. Facebook not only tracks the users' activities on the platform, but it also monitors how the users are interacting with various other apps and services on the web. This is sheer hypocrisy that people raise privacy concerns selectively, in a way that fits their agenda and their interests. While Aarogya Setu has been a good homegrown alternative to COVID-19 tracker apps, things don't look good in terms of video conferencing services.
Video Conference Apps
Around two weeks ago, Rajnath Singh, the Defence Minister of India was seen communicating with Bipin Rawat, the Chief of Defence Staff via Zoom. This happened after security researchers concluded that Zoom was not that safe due to a few factors. Zoom doesn't provide end-to-end encryption, well that's true for many services. But the factors that make Zoom unsafe is that hackers can steal even Windows credentials. Another big concern for many was that the data in a Zoom meeting are routed through China and well when there is no end-to-end encryption, the chance of hijacking a feed to use the clips to create deep fakes can not be ruled out.
Big companies like Google, SpaceX, and banks like Standard Chartered had already banned Zoom at the start of this month, and later on, Taiwan banned Zoom for all its Government officials, Germany's Foreign Ministry banned it too. But, even after that, some of the Government departments in India were emphasizing the use of Zoom and for education, it is being widely used by colleges, schools, and tuition centers.
To the best of my knowledge, many Government officials are still using Zoom while there are secure & better alternatives like @zoho Meeting, @SlackHQ, @MicrosoftTeams, @Skype, @discord, @Google Classroom, @Cisco WebEx, @trello, @Larksuite! pic.twitter.com/S0rdcdVsFQ

— Jayaditya (@jayadityaproto) April 17, 2020
The Ministry of Home Affairs, Government of India has finally alerted that Zoom isn't safe and some safety precautions must be followed if anyone uses Zoom. Another contrast related to all these e-learning initiatives is that while the Government schools are also being directed to offer lessons via WhatsApp and Zoom, there are thousands of children studying in those schools, who don't have access to a smartphone. So, surely it raises the question of how it is expected that children belonging to BPL families will be able to connect to teachers via WhatsApp or Zoom.
The Government of India is now offering a prize of up to ₹ 1 Crore or $ 1,30,000 for building a video conferencing app that offers a lot of features like Zoom. The innovation challenge is now live on the MyGov Portal. Though the challenge stressed a lot on building a solution that is free from strict requirements like external hardware, high bandwidth, and more, there is already quite a good Indian alternative to Zoom- Zoho meetings. Zoho Meetings isn't free, but the charges are quite nominal.
Also, recently we have come across another Zoom like platform called 'Namaste'. While you might have come across forwarded WhatsApp messages telling you that it's the official video conferencing app from the Government of India, the story isn't true. It has no affiliations with the Government. It is developed by a company named Inscripts. Anuj Gard, the Co-founder of the company and his teammates built the platform in just two days while working from home. And right now, while the platform is still in beta stage, they have crossed the 500,000 user mark. Anuj confirmed that he and his team will be participating in the innovation challenge by the Ministry of Electronics and Information Technology. As of now, the platform is using a blend of proprietary and open source technologies. The platform will also let users take advantage of two-factor authentication very soon.
Conclusion
So, right now, the battle is against possible intruders that may affect users' privacy rather than a battle against the biggest economy in Asia. As of now, most countries are focused solely on beating the COVID-19 rather than retaliation. Meanwhile, Facebook has bought around 10% share in Jio, owned by Reliance Industries Limited. It is being said that this will help Jio boost its new online grocery marketplace JioMart but it is also speculated that Facebook may again try to disrupt the #NetNeutrality in India using the dominance Jio has right now in the telecom sector. After the announcement of the partnership, we haven't seen any outrage so far against Jio or Facebook, though it's a fact that Facebook has repeatedly tried to invade the privacy of its users, tried to be the dictator on the world wide web and make money out of it.
Wait, there's a silver lining
Looks like, after the COVID-19 situation, the effort to shift production for many things has got some traction. As it's now quite well known that the largest mobile factory is in India in the northern city of Noida in the state of Uttar Pradesh. Two years back, the Honorable Indian Prime Minister Narendra Damodardas Modi inaugurated the factory where Samsung makes most of its smartphones. Then a year later, Apple also started manufacturing its budget phone i.e. iPhone XR in India for the domestic market as well as for exports. Yogi Adityanath, the Chief Minister of Uttar Pradesh, has decided to go after the US companies and has promised them to provide custom made facilities in UP if they agree to move from China to UP, India. The UP Government has already held a video conference with a hundred American companies including big names like FedEx, UPS, Cisco, Adobe, Lockheed Martin, Honeywell, Boston Scientific, etc. The Government has proposed that for companies like FedEx or UPS, they could let them start operations from the Jewar International Airport in Noida, is to operate fully starting from 2023. So, in terms of manufacturing and production, there are still high hopes, but until and unless the nation tries to reward the people for bringing indigenous solutions, these fights over apps or electronics or smartphones will continue.
So, do you think should we ban Chinese apps or the ones' that exploit our privacy? You be the judge.