Today, the Government of India has officially launched a Coronavirus Tracker App called Aarogya Setu. The app will help people know whether they have been near any person infected by COVID-19 or not. The app is available for both Android and iOS users, and the National Informatics Centre has developed it.
Aarogya Setu app users location data as well as Bluetooth to check if the user has ever been near a person infected by COVID-19. The app uses the Government database to find out the location of infected persons and based on that, by matching the location of the infected person with the location of the user, it tells the user whether he's under risk. The location is determined using GPS, and via Bluetooth, it determines whether the user has been within 6-feet proximity from an infected person.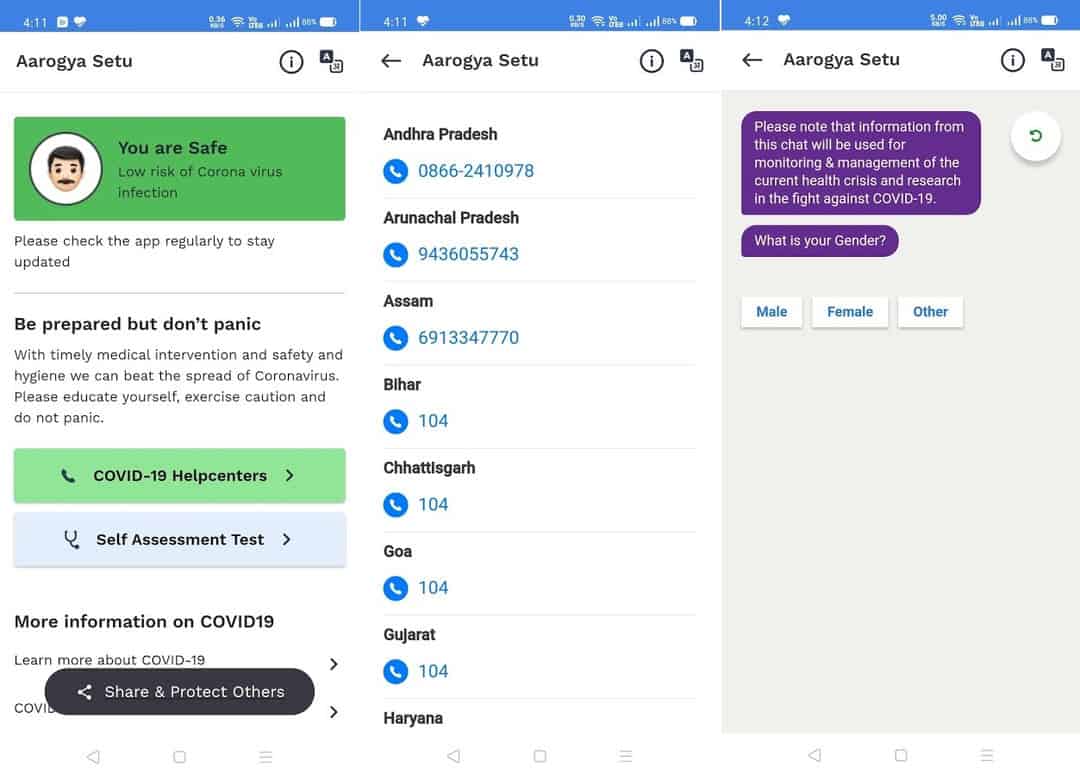 If a user is notified to be under high risk, then the user must know that he has been nearby from an infected person and he should seek medical help immediately. The app, in the event of a high-risk scenario, will automatically suggest that the user should call 1075 toll-free number to and schedule an appointment at a nearby testing center.
Aarogya Setu App also provides tips on how to stay safe from Coronavirus. Users can sign up using their phone number and fill additional details; however, those are optional and those who are concerned about privacy, it encrypts data and doesn't share anything with any third party. However, in case a user comes in contact with an infected person or the one with an existing infection, the app shares data of these two kinds of users with the Government.
Aarogya Setu has many more features
The app offers a lot of choices in terms of language, 11 to be precise, including English and Hindi. There is a live feed that shows all the latest tweets from the Ministry of Health. There is also a list of the COVID-19 helpline numbers of all the states. Using the app, anyone can take a self-assessment test. It looks like finally, it will be easier for many to know whether they have been around any person infected by COVID-19. So, install it now and register yourself. Also, share this with others and do let them know.