A year ago, we talked about what might happen if we try to ban or boycott Chinese smartphones! It is not a coincidence that, right after a year, we are bound to write something up to talk about #BoycottChineseProducts trend on Twitter. People in India are quite angry with China, as the communist country once again denied to vote in favor of India to declare Masood Azhar as a terrorist. As we have many non-Indian readers, we would like to talk about that person for a while.
Masood Azhar is a terrorist, who is behind many terror attacks that were conducted in India, and the most recent one, the Pulwama Attacks, killed more than 40 CRPF personnel, so India wanted to make sure that this person should be declared as a terrorist in the UN Security Council. But, it didn't happen and now Indians' are angry and tweeting #BoycottChineseProducts on Twitter.
While some talked about how they would give up using any Chinese products, including smartphones, some had ideas like ordering Redmi Note 7 Pro from Flipkart and canceling it.
My humble request to every Indian. Show your patriotism by boycotting chinese products.#BoycottChineseProducts

Thanks you very much Aman Mishra for cancellation this Chinese company product. pic.twitter.com/2XK35BOSJe

— Jitendra Tiwari (@jeet_aashu) March 15, 2019
But the real question is How legit is that call for #BoycottChineseProducts?
#BoycottChineseProducts started trending on Twitter, right after China voted against blacklisting Masood Azhar, the chief of Pakistan-based Jaish-e-Mohammed, as a global terrorist in the UN Security Council. Many Indians, have suggested that India should boycott Chinese products, mostly electronics and firecrackers. However, it is sick that most of the people are not even aware of the fact that they are tweeting from a phone that is made in China.
As per stats, Chinese smartphone brands are the one holding the top positions in the Indian smartphone market. Last year, Indian consumers spent Rs 50,000 crore purchasing smartphones from 4 Chinese brands – Xiaomi, Oppo, Vivo, and Honor. Xiaomi Corporation is a Chinese Electronics company headquartered in Beijing with subsidiaries like Redmi and BlackShark. Oppo and Vivo are subsidiaries of BBK Electronics, another Chines company. The irony is that BBK owns Oppo and Vivo, along with OnePlus and RealMe. Honor is the subsidiary brand of Huawei, the Chinese telecom and smartphone giant, who stepped into IoT as well. Huawei is a huge corporation that in almost every part of the world, including India, telecom infrastructure is quite dependant on them.
Of course, if you ask this question to people, most people would say that Xiaomi and Oppo make phones in India under 'Make In India'. But that is not quite accurate, as these phones are basically just assembled in India after the components are flown here from China.
As of now, Chinese smartphone makers hold around 60% market share in India. And the as per Counterpoint Research. the market share for last year is in the below table,
Let's forget about the Chinese brands in India. Even if we talk about the biggest players in the global market – Samsung and Apple, they are also highly dependant on China as every iPhone is assembled in China and many of the components in Samsung's smartphones are also manufactured in China itself.
If we talk about mobile apps, the below list is being circulated on social media. Well, the MAUs of these apps in India are quite high.
#BoycottChina #BoycottChineseProducts #boycottchineseapps
Uninstall all these chinese apps from your smartphones right now. pic.twitter.com/17W68yZQpX

— Prince Taneja (@vegbriyani) March 14, 2019
Tiktok has a userbase of 500 million people, out of which 40% are Indians. PUBG Mobile, which is the latest trending mobile game is also owned by Tencent Games, while the game is developed by PUBG Corporation, which is owned by Bluehole, Inc. a South Korean video game developer. Even popular Payment app Paytm has Alibaba as its largest shareholder.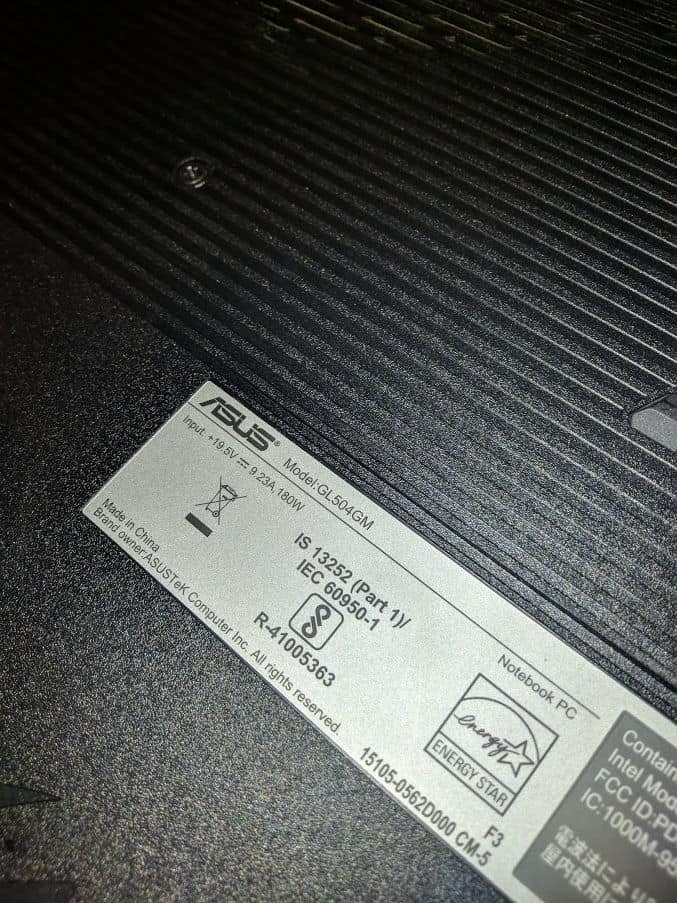 Apart from smartphones and apps, gadgets and consumers electronics are dependant on the Chinese manufacturing industry. Like, at this moment I'm writing this article on a laptop made by ASUS, and there is a mention that this laptop is also made in China. So, this argument is just stupid that we can boycott everything that is made in China. Even in road construction projects, Chinese firms are getting involved.
In terms of smartphones, many people have urged that we should use phones from brands like Micromax, Lava, Karbonn etc. which are Indian brands. But the fact is that none of these brands are actually smartphone makers, but they are actually smartphone sellers. Micromax and other such brands have been caught red-handed many times when they just rebranded some Chinese phones by putting their logo and sold phones in India. Even I have used a few phones from Micromax and the phone that I used for the longest period of time was the Micromax Canvas Nitro A 310, which was nothing but a rebranded Coolpad F1. So, as of now, there isn't any hope for pure Indian smartphones.
So, let's do something which actually makes sense i.e., focussing on what we're doing rather than getting into the line and ranting about it. This trend is nothing but the Surf Excel Ad issue where the Patriots dropped negative reviews on Microsoft Excel. Like 2 years back, we even uninstalled & dropped negative reviews on Snapdeal because the CEO of Snapchat gave a controversial statement on India. This alone explains how we act without considering the actual facts.