In the mid-2017 we witnessed one of the biggest cybersecurity threat called 'WannaCrypt' aka 'WannaCry' which is a ransomware attack affecting 2,00,000s of machines running on Microsoft Windows OS across 150 countries. Luckily, a security researcher found a kill switch, but the damage has been done. It's estimated that the loss ranges from hundreds of million to billion dollars. There were several other ransomware attacks and it's all because of a sudden increase in bitcoin value. It's just one instance, and there's a little thing called 'privacy' which has been compromised many times. Remember the recent Aadhar data leak? billions of Indian user data was selling for less than $10. Also, from the past few months, there's a sudden increase in cryptojacking.
As a matter of fact, every website you visit, every form you fill, and every transaction you do can all be compromised. Did you know that it's very easy for hackers to spy on you using your laptop's webcam? Well, that's why even Zuckerberg, Snowden, etc. cover their webcams. Scary, isn't it?. Now, you might be thinking is there any way I can protect myself and my devices? Well, to an extent, you can protect your devices using a security solution like installing an antivirus. Among the several antivirus software available in the market, Bitdefender tops the best antivirus software list and it's protecting over 500 million users worldwide. Here comes the big question – Does it really protect your devices from every threat? To find out, I got myself a Bitdefender Family pack 2018 and here's my review on it.
Bitdefender Family Pack 2018 Review –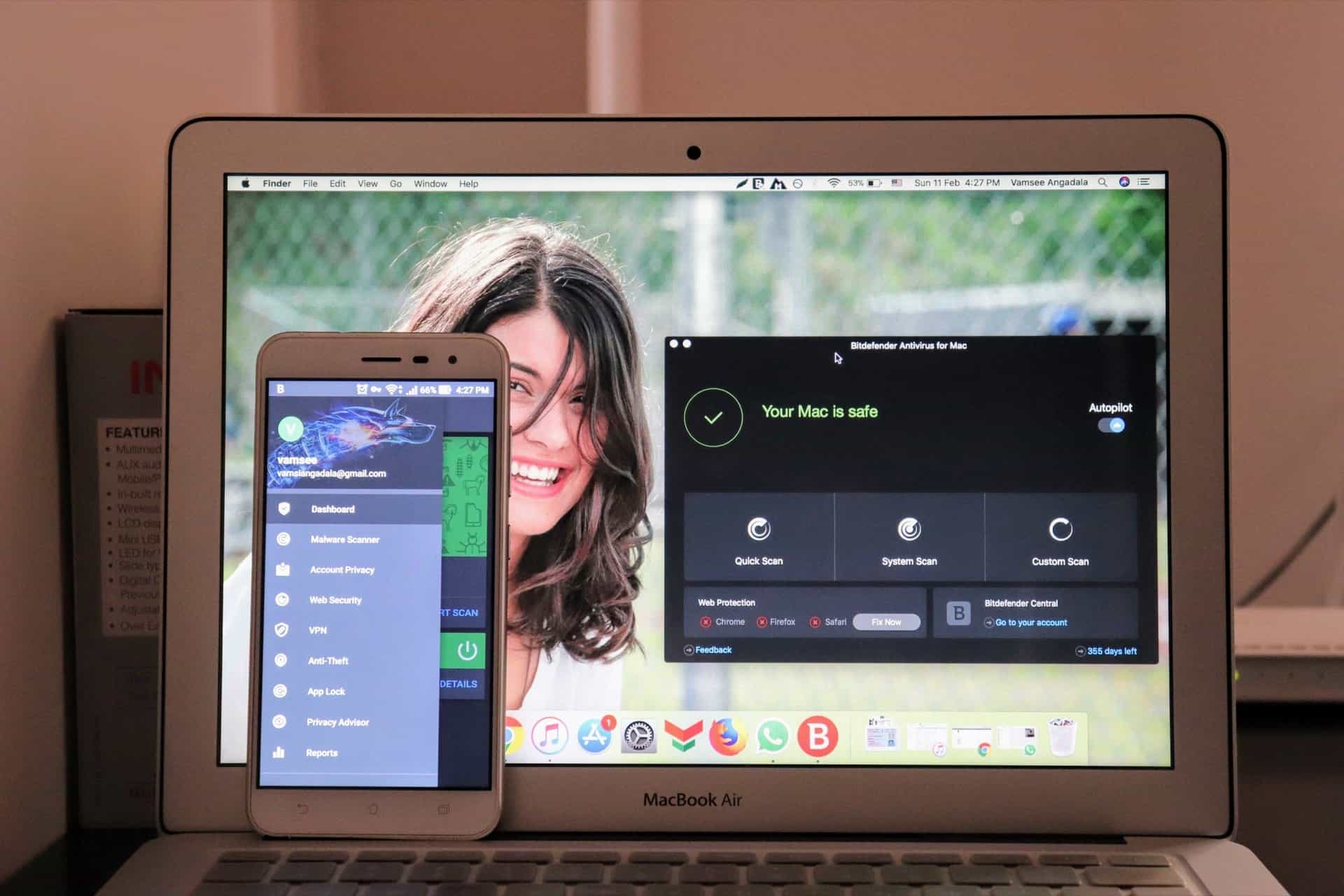 Bitdefender Family pack 2018 is an all-in-one security solution for all your devices [Windows, Mac, Android, and iOS]. The antivirus will guard your devices, defend your privacy and enhances the performance of devices. Unlike a typical antivirus which just scans your files and reports threats, the Bitdefender antivirus has got some unique features. So, let's check the features first –
Bitdefender Family Pack 2018 Key Features –
Protection:
The antivirus provides complete data protection for all your devices against threats like trojans, worms, rootkits, ransomware, malware, spyware and of course virus
There's a special feature called multi-layer ransomware protection which can protect your sensitive documents from being maliciously encrypted
It alerts when a certain app tries to access your webcam, thereby preventing webcam leak
The antivirus has an inbuilt VPN that encrypts all your internet traffic
It has an advanced threat defense mechanism which uses a technique called behavioral detection that closely monitors active apps and once if there's a suspicion, it takes an instant action to prevent the infection
Performance:
There's a feature called 'Bitdefender Autopilot', once turned ON it will run your entire cyber-security by itself, meaning it won't need your input and takes optimal security decisions
Unlike other antivirus software which usually consumes a lot of computer resources, Bitdefender does the opposite. It uses a technology called Bitdefender Photon which adapts to your device hardware and software configuration
Privacy:
With Parental Advisor feature, it's easy to set up child profiles and carefully monitor the children behavior on the web. It's also possible to enable filters for websites and apps, etc.
There's a privacy firewall which protects your personal information from data snoops
It provides social network protection thereby alerting you if there are any malicious links that are passed to you via social networks
It protects from Anti-Phishing, Anti-Fraud, and Anti-Theft
These are some of the key features of Bitdefender family pack 2018, but there are more, and you can find them here. Also, not every device will come with all features as they're device specific. Now it's time for real-time analysis to check how it protected my devices.
Bitdefender Family Pack 2018 –

Real-Time

Analysis:
As I already mentioned, Bitdefender family pack 2018 is more of an all-in-one protection solution for all your devices, so I sent installation packages to my family members [from Bitdefender Central]. For testing purpose, I installed parental advisor on my MacBook Air and linked it to a test profile called 'iGW Child Profile Test.' Firstly, let me discuss the protection provided by the antivirus to a mobile device.
Bitdefender Security on Mobile: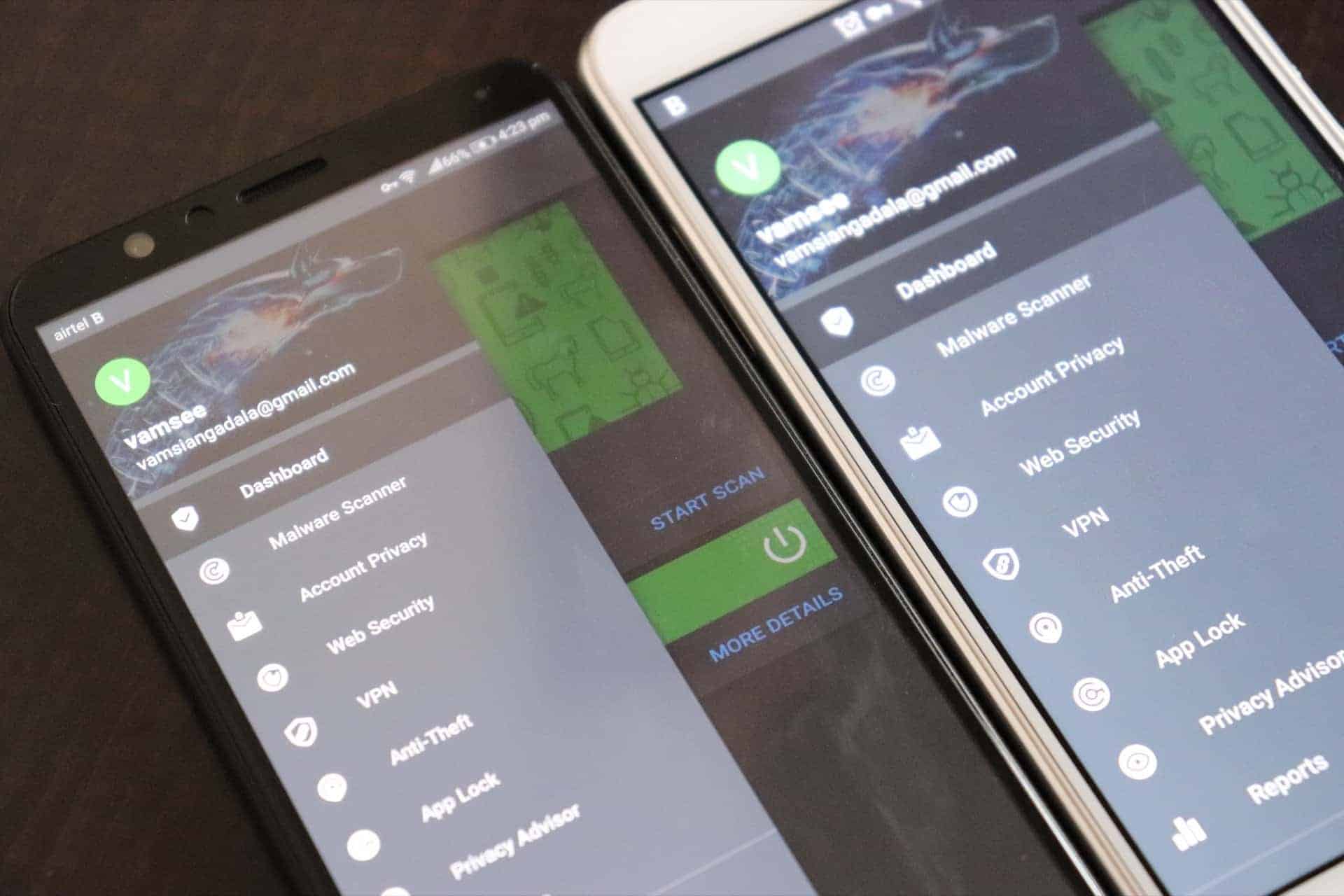 As said already, the features provided by Bitdefender Security are quite different to that of laptops/desktops as each serves its own purpose. For a mobile device like an Android phone, the antivirus provides protection from malicious apps, web-security, etc.
As soon as I installed, it prompted to enable permissions, so that antivirus can quickly scan the apps installed, files and folders in the SD card, etc. The scan was quite fast, and it provided me with a report on app behavior [read and write access] like how many apps have access to contacts, camera, SMS, phone calls, etc. The Privacy Advisor also gave an easy-uninstall option to remove suspicious apps. Well, I haven't removed any app, but limited the read and write access to some apps which I was unaware of.
I really liked the Anti-Theft and App lock feature as for an Android device, these features would be available only if you install two separate applications. Well, with Bitdefender Security, it becomes easy. I did enable Google's feature called 'Find my device' which locks/erase the lost device and the 'Anti-Theft' feature from Bitdefender Security compliments it. It's not only about the lost phone, but it provides protection from intruders trying to invade the lock screen with multiple fail-login attempts.
The App lock feature is not the same as what other apps provide. It has an option called 'Lock Mode' which gives various options like 'Smart Unlock'.
I've already talked about VPN and Web Security feature in the key features list. The VPN is a premium feature and it provides 200MB of traffic daily while the web security constantly checks the website you visit and alerts if it's a phishing / malicious site.
As it's a family pack, you can control every connected device with a Bitdefender Central app [or on the website]. It's also easy to check the device location, or locking the device if lost through the app but it'll only work if you enabled the Anti-Theft feature.
Bitdefender Antivirus on Laptops/Desktops: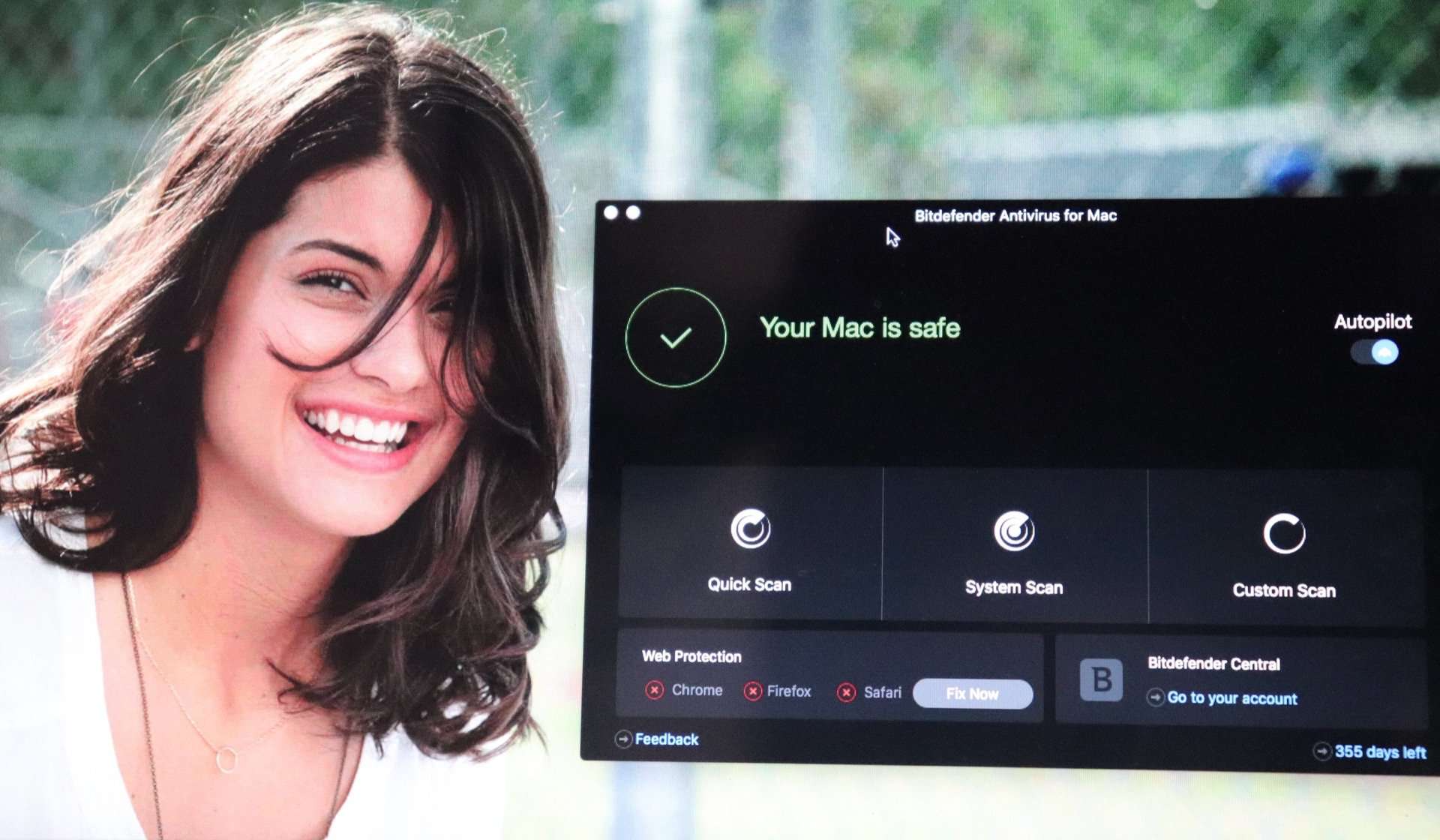 I've installed the Bitdefender Antivirus on my MacBook Air, and to my surprise, the UI is not complex and it's pretty much simple. There aren't any advanced features available as Mac OS is quite secure compared to Windows OS. I've turned ON autopilot, so it can automatically optimize the security threats without my concern. I did enable web security featured and installed a Chrome extension, but I felt it's not required as Chrome itself alerts if I'm visiting any malicious website. I also use AdBlock Plus on new sites which will automatically block adware on the websites, so I kinda removed the extension. But, if you're a general user, I advise you to enable the Web Security feature so it'll protect from adware and malicious scripts.
The full scan doesn't take much time, and it's instant. If there're any threats found, it moves to Quarantine like every other antivirus software. As mentioned previously, sometimes, I initiate the scanning from Bitdefender Central App [Just to make sure the files are free from viruses].
On Windows Machines, it comes with a different set of features like disk cleanup, startup optimizer etc. There are other features which come quite handy, and overall it doesn't consume more RAM, thanks to the Bitdefender Photon technology.
Parental Advisor:
Parental Advisor enables you to have full control over devices used by your children. To test the feature, I've created a test profile and linked it to my MacBook Air. As soon as I linked, Bitdefender antivirus prompted for a restart, so it could enable this feature. Once the system restarted, it added several firewalls like limited my access to certain websites, and applications. Then, I went through the website categories in Bitdefender Central and filtered some website categories like Pornography, hacking, mature content, scams, etc. It works like charm. I did try the time schedule where I can prevent the child from using the device at certain hours like in bedtimes.
Conclusion:
What can I say, looking at the cybersecurity threats happening I recommend everyone to install the antivirus on all your devices. To make it simple, it's better to install antivirus software like Bitdefender Family Pack 2018 which provides a complete security solution for all your devices. Just don't think of anything else, and go ahead and purchase it right away.