2018 has just begun, but it is inevitable to think about the smartphones that await us at MWC 2018. Last year left us with high expectations, as we've seen many OEMs adopting the 18:9 displays, dual rear cameras, and bigger battery ranges. So, what kind of features we can expect in 2018 smartphones? Well, we are going to witness the very first foldable display phone from Samsung, The other features like an in-display fingerprint scanner, ultimate precise bokeh level with one single camera sensor using machine learning etc. may show up in 2018 smartphones. As MWC 2018 is just around the corner, we thought of doing a compilation of the best high-end smartphones that could be unveiled at the MWC 2018.
So, why late? Let's check out the top 5 smartphones that are expected to launch at MWC 2018.
Top 5 Smartphones Launching at MWC 2018
Every year, Samsung comes with its Galaxy smartphone iterations, and this year is not an exception. So, let's start the list of top 5 best smartphones launching at MWC 2018 from Samsung.
Samsung Galaxy S9 and S9 Plus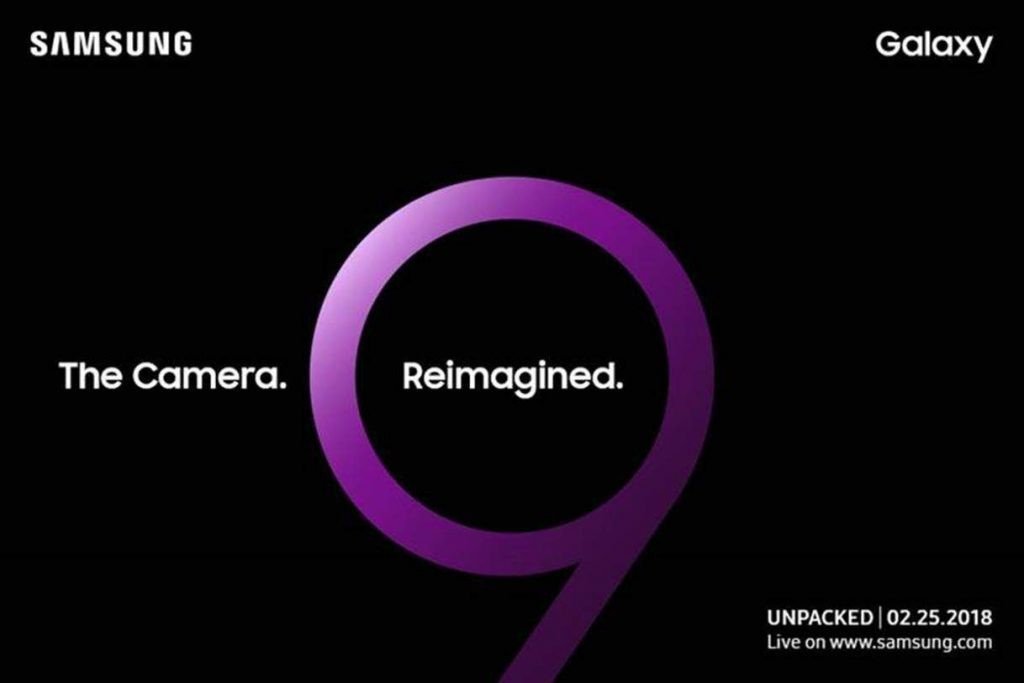 Samsung has already confirmed that Galaxy S9 will be unveiled on February 25th, 12 PM ET [10.30 PM IST] which is ahead of MWC 2018. From the invitation, it is clear that Galaxy S9 and S9 Plus will sport the best camera Samsung has ever featured on a smartphone. As everything has already leaked, let's take a look at the specifications.
Design:
The design of Galaxy S9 and S9 Plus will have the same form factor and is very similar to its predecessor- the Galaxy S8. The new Galaxy S9 and S9+ will come with IP68 certification, which guarantees resistance to water and dust. Samsung will continue to include the 3.5mm port. This time, below the cameras, a fingerprint scanner will be placed.
Display:
It is speculated that the new models are very similar to those of last year, and as mentioned previously, Samsung may retain certain characteristics and measures. The curved Super AMOLED displays will be 5.8 inches and 6.2 inches with a density of 570 and 529 pixels per inch (S9 and S9 Plus respectively). This confirms that the resolution would be QHD + (2880 x 1440 pixels).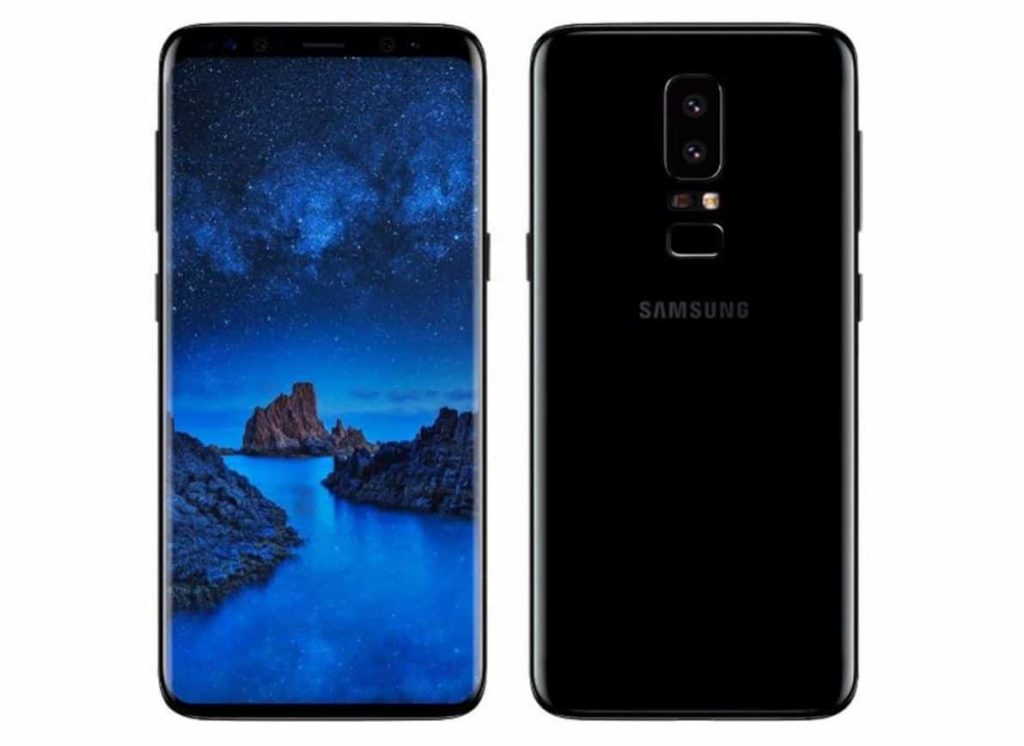 CPU and Memory:
As far as its power, it is rumored that both models will have the new chipset of Qualcomm, the Snapdragon 845. The options of memory that accompany it are quite varied: For the S9, we will be able to choose between 4GB of RAM + 64GB of ROM or 4GB of RAM + 128GB of ROM. The S9 Plus improves its offer a bit by offering 6GB of RAM + 64GB of ROM, 6GB of RAM + 128GB of ROM and 6GB of RAM + 256GB of ROM. It's also rumored that we may expect 512GB of ROM.
Cameras:
The Samsung Galaxy S9 includes a unique 12MP Dual Pixel rear camera with the already classic image stabilizer. The Plus version will improve the bet a bit, including a second rear camera. The most recent rumor on this smartphone's camera indicates that Samsung will implement the new ISOCELL sensors so that it will be possible to record up to 480 frames per second at Full HD resolution.
Software:
The S9 and S9 Plus will have Android 8.0 out of the box. The Bixby artificial intelligence assistant will also be present, meaning, it will have its own physical button to use it.
New Variant of LG V30
LG is known for launching its 'G' series at MWC for over several years now. This time, at MWC 2018, it's supposed to launch LG G7, but the rumors suggest the opposite. LG is actually killing the 'G' series like Sony killed 'Z' series and is planning to launch a new variant of LG V30 [may be a Roseberry Pink].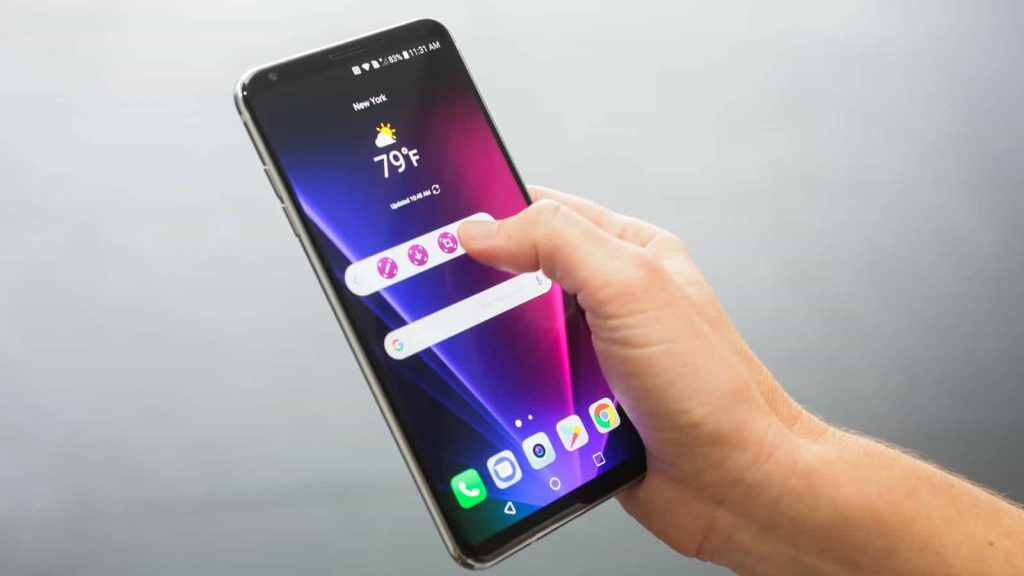 Also, the new rumors suggest that LG is planning to launch a new smartphone in the 'X' series. So, if all the rumors are true we can expect 2 new smartphones [ one is not much] from LG at MWC 2018.
Nokia at MWC: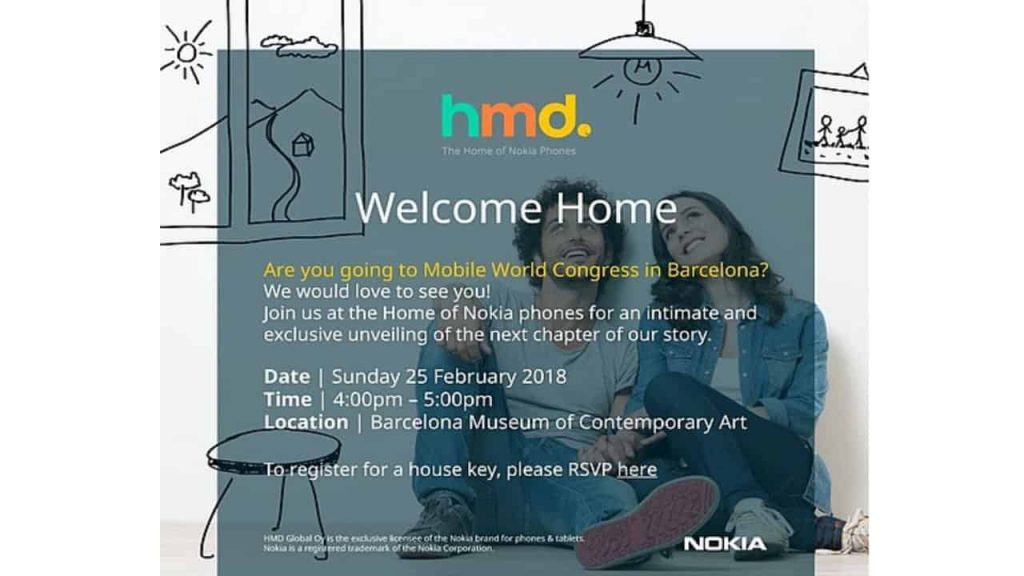 Last year, Nokia resurrected and launched several budget-end smartphones under its name, but as expected none of them showed an impact on its sales. This year at MWC, the Finnish company is touted to make a bigger impact with a wide range of smartphones again. HMD global has already sent out invites for their MWC event in 2018, and as per the invite, the company is launching several smartphones a day before MWC event i.e., 25th February.
As per rumors, Nokia is revamping its first smartphone – Nokia 6 and re-launching the 2018 edition. Along with that, the flagship Nokia 9 is going to be launched. The budget-end Nokia 4, Nokia 1 and the 4G variant Nokia 3310 may also launch on Feb 25th.
Xiaomi at MWC
There are many rumors about Xiaomi to be launching several devices at MWC this year. If we recall, the company did not attend the MWC last year, but this year the Apple of China should be unveiling some devices at MWC. At 2016 MWC event, Xiaomi Mi 5, the company's flagship was launched for the first time. This year, a masterly event is expected, where they could show up to 3 new Smartphones.
At first, it was expected that only the Xiaomi Mi 7 will be presented as OEMs usually show-up their flagships powered by Snapdragon 845 chipset. But the new rumors suggest the other. Like Mi 6, the company is planning to launch the next iteration in April but not at MWC. This is because the Chinese company is set to introduce the on-screen fingerprint recognition in its new flagship – The Xiaomi Mi 7. So, at MWC, the company may not unveil any flagships and would reveal Mi Mix 2s.
Mi Mix 2
Also, new rumors indicate that Xiaomi may have something bigger up its sleeve. It seems that they want to present the new version of their Surge chipset, the Surge 2. This implies the possibility that at the same time they present the first devices to use it, and if so, it is most likely that they may launch Xiaomi Mi 6C and the Xiaomi Mi A2.
The new Surge 2 is a direct competition of the Kirin 960, a Huawei Chipset. The chip is expected to be designed in 10nm, and it would come with four Cortex A73 cores which are clocked at a speed of 2.2GHz and other four cores Cortex A53 are clocked at 1.8GHz. The GPU that would match the chip would be the Mali-G71 MP8.
Sony Xperia XZ Pro
The latest rumors emphasize the possibility that on the first day of the MWC 2018 (February 26), the company will show the Sony Xperia XZ Pro.

To begin with, Sony would be removing the 3.5mm audio jack and opt for a USB Type C. Other rumors indicate that, Xperia XZ Pro would feature a 5.7-inch OLED display with 4k resolution. It's obvious that the phone would be powered by a Snapdragon 845 chipset. It is speculated that the memory combination would be 6GB of RAM and 128GB of ROM. The cameras will not be neglected. In the back, there would be two sensors: one of 18MP and another of 12MP; while in the front a single 13MP sensor would be responsible for taking the selfies. Well, we should wait to know the price, and I guess it would definitely put a hole in your pocket.
This ends our compilation of top 5 smartphones expected to launch at MWC 2018. Other smartphones like Huawei P11 / Huawei Mate 11, HTC U12, Moto Z3, etc. may launch but there are no rumors on them. Now, it's time for voting. Which smartphone you're highly anticipated about?