In just 2 weeks, we'll be welcoming a new year, and as the festivals are also getting near, we'll all be busy with celebrations. Well, for us, it's quite different. Just like last year, it's time for us to make yet another article about the top 5 best high-end smartphones of 2017. Even this time, we'd be concentrating on high-end smartphones. So, what are we waiting for?
Update: Top 5 best smartphones of 2018
Last year was the inception to design changes and the bezel-less displays, and the same trend continued even this year. Almost all high-end smartphones released in 2017 were all bezel-less display smartphones with 18:9 aspect ratio. But the point here is not the display, and it's all about the other features that the phone comprises of. So, without any further, let's go back to the starting of 2017 and start analyzing the top 5 best high-end smartphones of 2017.
Top 5 Best High-End Smartphones of 2017:
You'd have already guessed which is going to be the no. 1 smartphone among the top 5 best high-end smartphones of 2017. Yup! yet again, it's from Apple.
1. iPhone X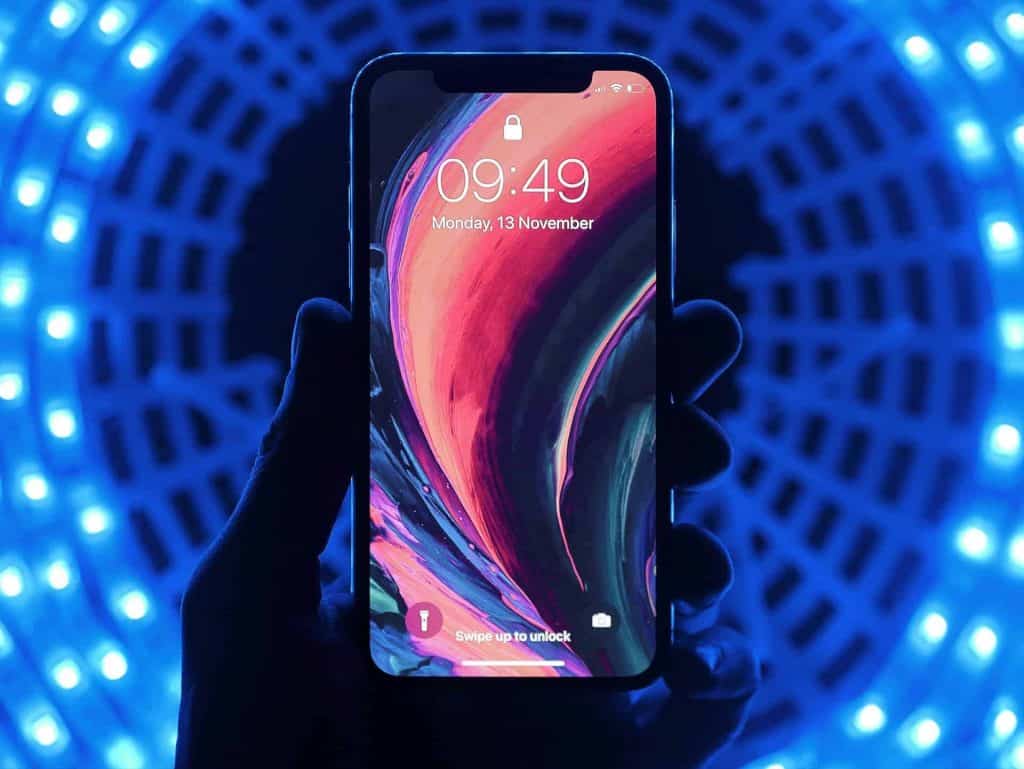 If you were thinking about iPhone 8 or 8 Plus then you're not quite wrong, but they're very 2016-ish phones, and as you know the future smartphones are all about bezel-less, so the iPhone X. Also, did I forgot to tell you that iPhone 8 and iPhone X were the most searched phones on Google this year? But when we compare iPhone 8 with iPhone X, it's pretty obvious which is going to win the battle.
iPhone X was launched in honor of 10 years of iPhone, and it was the 10th iteration. It was nothing like previous iPhones, and everything that changed in iPhone X is actually 'everything'. From it's bezel-less display to the face-recognition, everything has changed and made it be at the top of our list. Though it was launched at a whopping $1500+, Apple fanboys went gaga over it and queued at Apple stores to purchase it. Do you also want to bring the Apple fanboy in you? Well, go ahead and purchase the iPhone X 256GB and I'd say you won't regret the decision.
You'll soon get used to the notch at the top! Just forget it's there..
2. Samsung Galaxy S8 & S8 Plus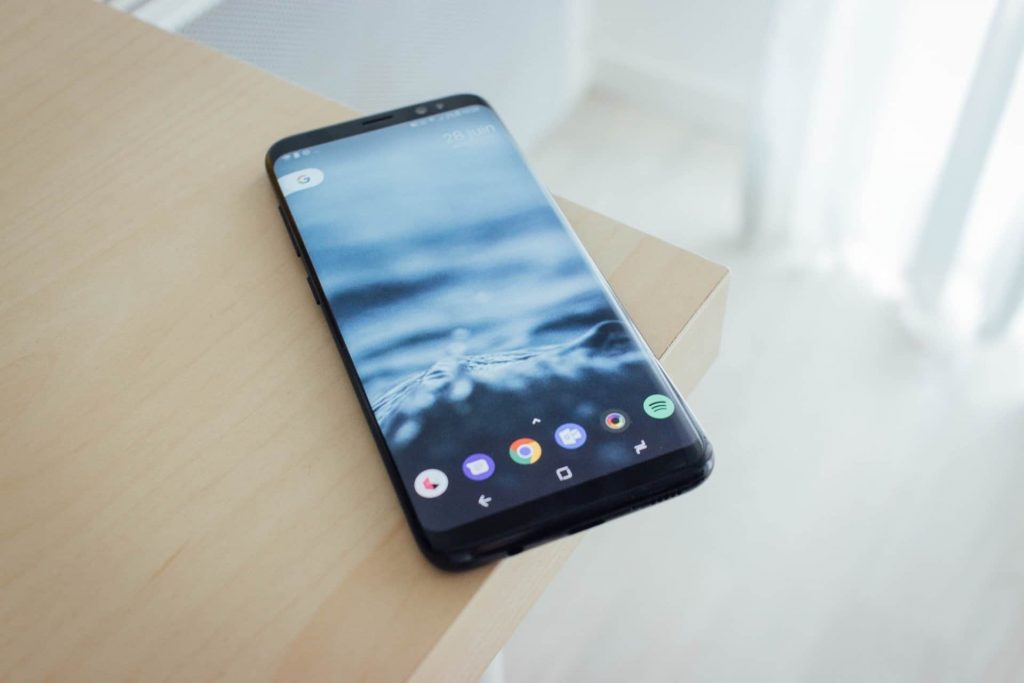 Just like every year, Samsung has been launching the next iterations in Galaxy 'S' series, and this year was Galaxy S8 & S8 Plus. These two smartphones mark the first-ever, almost bezel-less display design in Samsung smartphones. The bezels at the top and bottom were so thin, you'd actually stop noticing after using the S8 and S8 Plus for a few days. As usual, both smartphones run on the flagship chipset – Snapdragon 835 and sport a super AMOLED display.
Besides all these, the best part about S8 & S8 Plus is the camera. I wonder how Samsung brings so much of color saturation in their camera sensors. Well, it's still a mystery to me. Anyhow, as said, the main highlight of the phone is its camera, while the setback is the fingerprint sensor position. I don't know why they couldn't find an optimum position for the fingerprint recognition, as they moved it next to the camera module. It's pretty hard to reach as the phones are of 5.8′ – 6.2′.
Nevertheless, there are other security features like Iris scanner, face recognition etc. which comes handy to unlock the screen. One new thing I should definitely talk about is the pressure-sensitive home button, and how it moves around. Actually, there's a good reason behind it. Whenever an OLED display is left to display static images which in this case is a static home button, the display may experience a screen burn-in issue. So, to avoid that, the home button slightly moves back and forth to make the element dynamic. Quite impressive, isn't it? Well, to be honest, I personally consider Samsung smartphones suck, but the S8 & S8 Plus have changed my mind. Try to grab it here.
Just the fingerprint sensor placement is wrong, rest is glorious!
3. Google Pixel 2 & Pixel 2 XL
image credits: 9to5google
Google has always wanted to bring the best out of their Android OS into a phone, and I believe it's still incomplete even with its next iteration of Pixel phones. Though the Pixel 2 is a very 2016-ish phone, the big brother Pixel 2 XL is a perfect 2017 smartphones, and that's why it made to my list of top 5 best high-end smartphones of 2017. The Pixel 2 XL is yet another bezel-less display smartphone which resembles the Galaxy S8 & S8 Plus. It runs on the same flagship processor like every other high-end phone, and from the hardware perspective, it's the same as the rest.
The best part of owning a Pixel phone is because of its software. It's a Google phone, you can expect the stock UI with no or minimum bloatware. The Pixel 2 XL runs on Android 'O' out of the box, and is guaranteed to receive future updates on priority. Besides the stock Android, the Pixel 2 XL's main advantage is its camera. It scored a record-breaking 98 on DXOMark. With just one camera sensor, the phone is able to produce bokeh effects using the 'Dual Pixel' technology inside. I feel owning a Pixel phone would give you more Android experience than the other smartphones. So, if you want to buy one, go ahead and buy now.
Did I forgot to tell you that Pixel Smartphones costs a fortune?
4. Samsung Galaxy Note 8
Image Credits: Techcrunch
There's a quote – 'If you lost something, you should search at the place where you lost it', and here lost is nothing but victory. Last year was a disaster for Samsung as of its Note 7 battery explosion. But they didn't give up and came up with the next iteration with less battery capacity. Samsung launched Galaxy Note 8 with more features than ever. The best thing about Note 8 is, it won't explode like Note 7 :p Well, I can't make more pun now as the phone's a beast.
This would be the first smartphones from Samsung to feature a dual camera on the rear side, and yet again, like in S8 & S8 Plus, the fingerprint sensor position is messed up. Unless Samsung comes up with the on-screen fingerprint recognition, it's quite hard for them to move its position. Anyhow, from the hardware wise, the Galaxy Note 8 is very similar to S8 & S8 Plus except in the screen size, camera, and the battery capacity. But this is not a setback, as the phone has already been proven to the best iteration in 'Galaxy Note' series. So, if you're planning to purchase 'the next-best smartphone for both office and personal purposes', the Note 8 is a perfect choice for you.
With a less battery capacity, the Note 8 is free from explosion..!
5. OnePlus 5T
Image Credits: DigitalTrends
The list of top 5 best high-end smartphones of 2017 would be incomplete if I don't talk about the flagship killer. [that's what OnePlus fanboys are calling it]
OnePlus has always been my favorite brand, but I had to change my decision. This year, they launched the OnePlus 5 with much hype, and the major difference with the rest of the phones is it sports a dual camera on the rear side. The brand hasn't settled with that and launched the same phone with a bezel-less screen in November.
This literally made people angry as they bought the OnePlus 5 recently, and the OnePlus has already launched their next-best. Anyhow, from the hardware specifications, the OnePlus 5T is a perfect competitor for the rest of this list, as the phone also runs on flagship chipset. As said, the best part of owning a OnePlus phone is enjoying the perks of a flagship for less cost. Yup! The OnePlus 5T cost is no match for the rest of the flagships' cost as it's priced in the range of 33-38K, which is like half of the price.
So, when it compared to other competitors', if you want to own a flagship within the budget, then OnePlus 5T would be an ideal choice for you, and we can't guarantee if OnePlus comes up with a new phone at MWC 2018. So, be sure before you purchase it.
For any consumer, the cost is the biggest factor, and the OnePlus nailed it with their disruptive pricing!
Well, that's the list of top 5 best high-end smartphones of 2017 as per my opinion, and feel free to comment which one you think is the best. Do suggest if I missed any! 🙂