Earlier Sony Xperia Z3 and Xperia Z3 compact images are leaked with full specifications, and this time from the Sony's official Bluetooth speaker document (user guide) we can see that Xperia Z3 Tablet compact has been spotted!
we are expecting Sony is going to unveil Xperia Z3 and Xperia Z3 compact in it's IFA expo in September, now this Xperia Z3 tablet compact is added as additional feature, we are expecting this tablet too (successor of Xperia Z2 tablet) will gonna reveal in the same event which is going to happen in Berlin.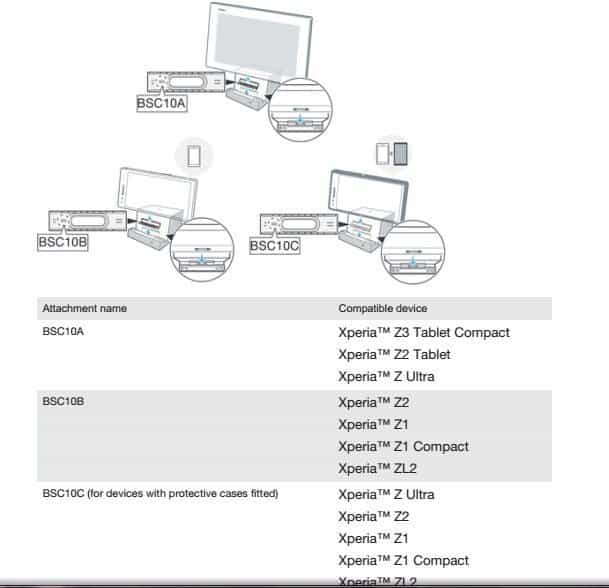 Starting from the Xperia Z, Sony made several upgrades to it's flagship smartphones and released year by year like Xperia Z1, Xperia Z2 etc and in the same time Sony concentrated on Compact series too, Now they are trying to put their hands on tablet too
From the official document on Bluetooth speaker, there is only information regarding that accessory is compatible with Xperia Z3 Tablet compact, but there is no information regarding specifications of this tablet. but we can expect a 7-8 inch FullHD screen (Z2 tablet comes with 10.1 inch touch screen), and we guess specs will vary slightly compared to the Xperia Z3 and Xperia Z3 compact, so obviously a Qualcomm Snapdragon 801 chipset will be present, it could run on Android v4.4.2 KitKat, RAM could be 3 GB, but we can't expect a 20.7MP rear camera, rear camera will be some what less as compared to the smartphones (new successors)
you can read the full version of sony's document (user guide) of bluetooth speaker here
Many tablet makers are concentrating on launching new tablets with affordable prices, and we made a list of Top 5 tablets under 10k too, this made Apple to launch their budget friendly tablets (ipad) and now it's sony's turn to be in the competition with it's budget friendly small and compact tablets!