Right after Apple introduced Airpods, the wearables market flooded with truly wireless earbuds. Only a few stand-out, and the majority of them got lost as they're just rip-offs. Fast-forwarding now, there are a lot of OEMs producing their versions of wireless earbuds with different designs & build, and I suppose I can say Tagg Digital is one of them.
When they reached out and asked me if I can provide my review on Tagg Zero G, I readily accepted. So, here I'm with my review on Tagg ZeroG. As usual, before we head on to the review, let me take you through the specifications.
Tagg Zero G Specifications
Connectivity: Bluetooth 5.0
Qualcomm 3020 chipset
Dual drivers [6.1mm]
2x 40mAh battery; 500mAh battery in the dock
35 hours of Playback time
In a glance, the above are the key specifications of Tagg ZeroG. Now, let's head back to my review.
Tagg Zero G Review
Design & Build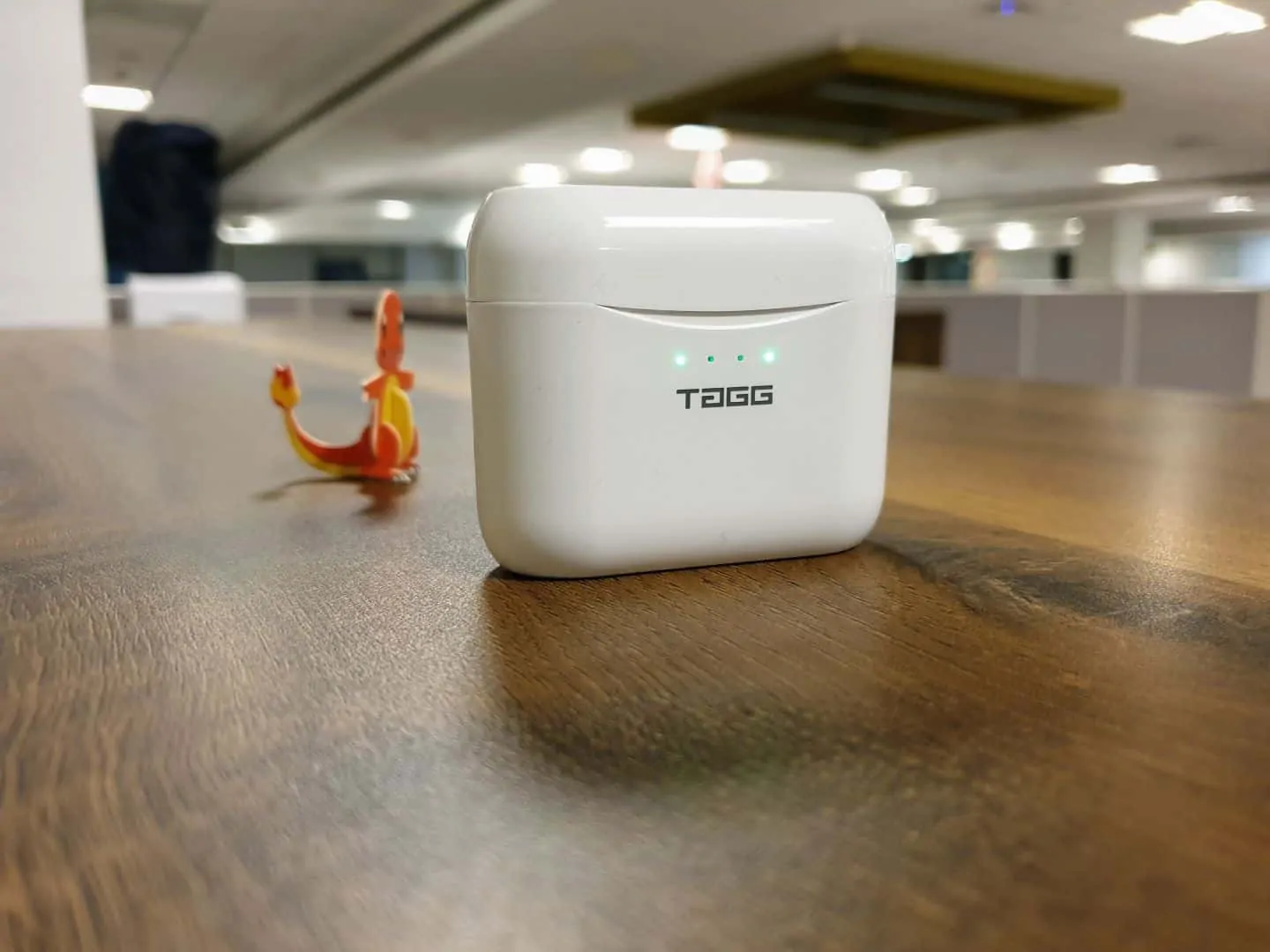 When I first got my hands-on, the only thing that I could think of is how much it resembles the Airpods, but then again, some differences make it unique. The dock is quite big, and so are the earbuds. However, they are quite convenient to carry around.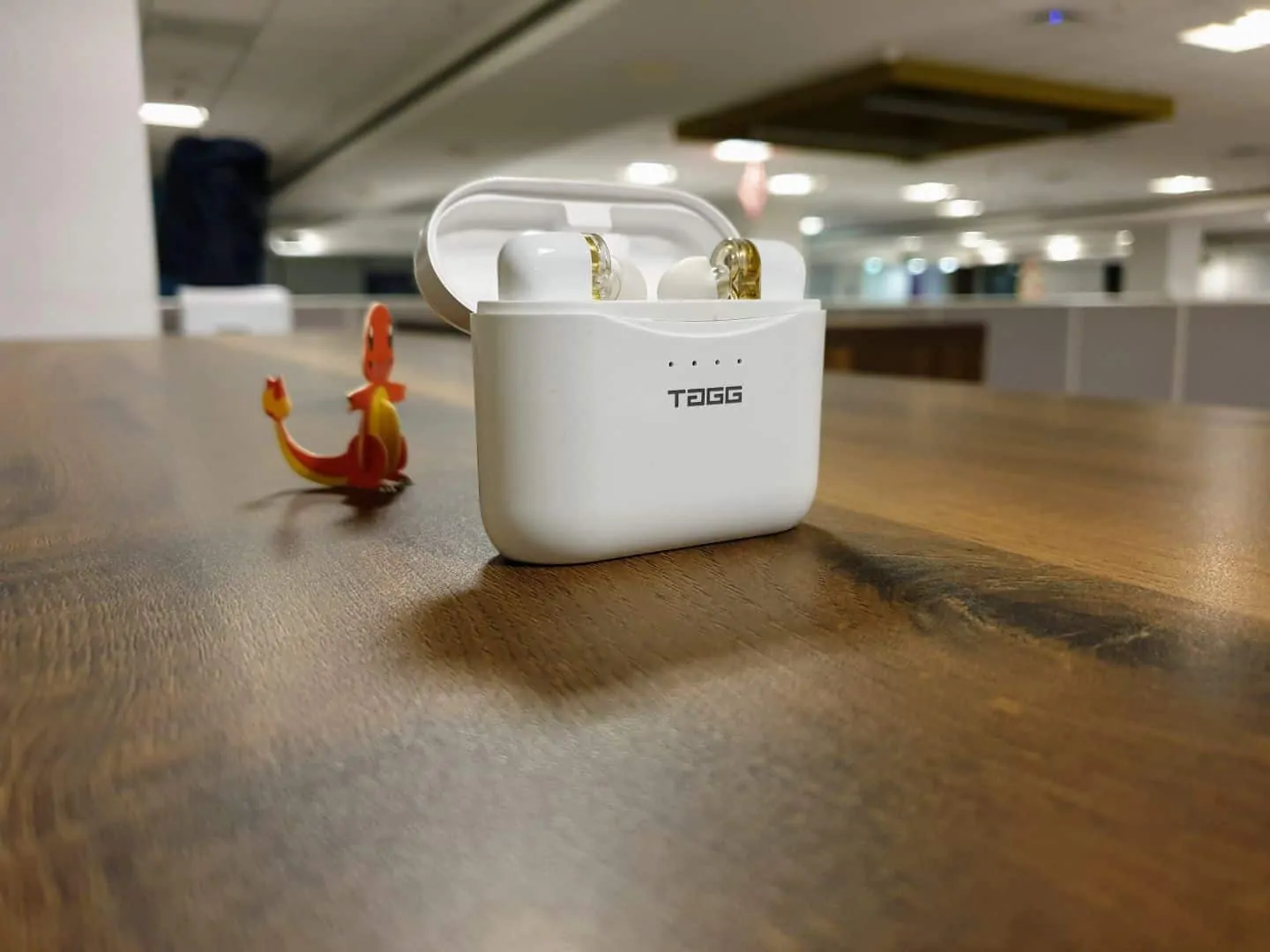 The dock's design is quite minimalistic, and the only thing you can find at the front is the power indicators, and at the rear side, a USB port [type-A]. The mechanism of closing & opening the lid is smooth. However, I noticed it's fragile. I mean, I already started noticing that the hinges are not reliable. Guess you should be careful with the dock.
The design of earbuds do take inspiration from Apple Airpods, but they don't resemble entirely. The silicone ear tips are inclined at an angle that makes it comfortable to keep it in your ear. On the rear side of each earbud, there's a touch [sensors] control to let you access different functionalities. The mics are present at the bottom, and so are the contacts to transfer the power from the dock. They have tiny magnets inside that keeps them in contact with the dock, so the power transfer happens evenly.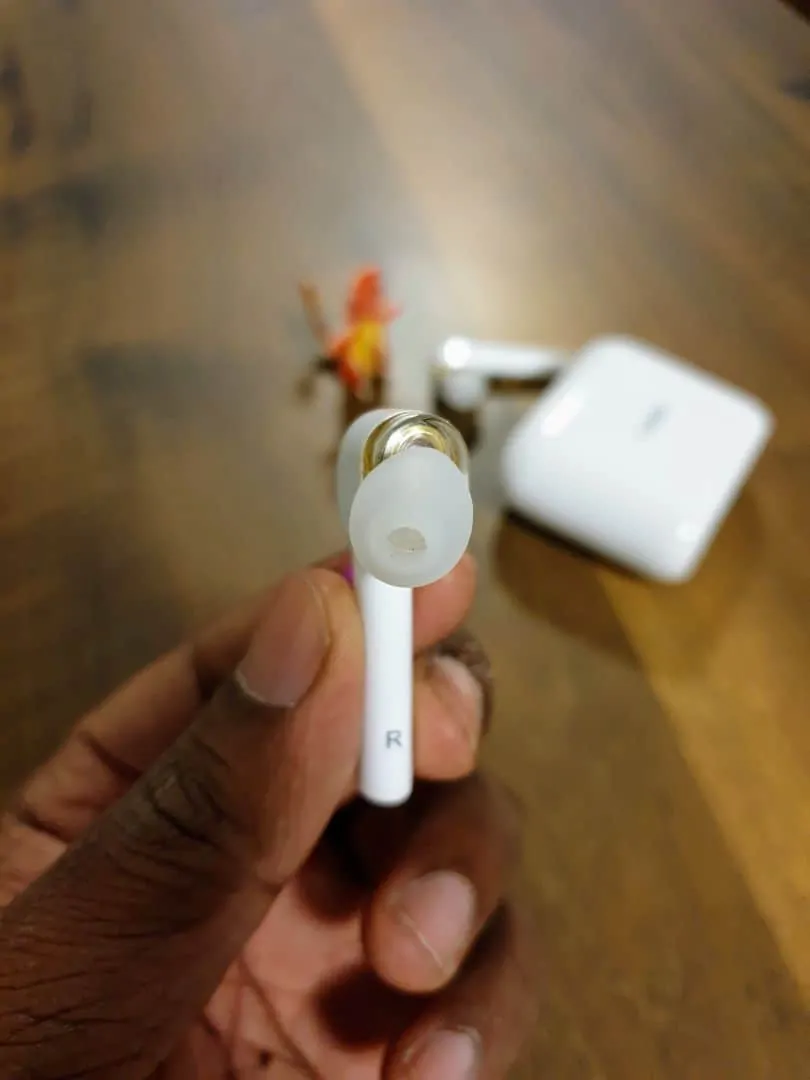 Coming to the build quality, it's a plastic-made. The smooth finish gives a premium look, but it's prone to dust. As already explained about the weak hinges, I was careful enough not to drop the dock. I did drop the earbuds one time or more, but they have a pretty solid structure. So, majorly, the utmost care should be on the docking unit.
Connectivity & Controls
Tagg ZeroG has a Qualcomm chipset inside, and it uses Bluetooth 5.0 for connectivity. Taking out the earbuds makes it turn-ON; the blue, red lights on the rear side of it indicate that it's ready to pair. Note that the right earbud acts as a master, and once it gets paired, the left one gets connected automatically. It also makes the right earbud to act as a mono Bluetooth headset for voice calls.
As mentioned before, there're touch sensors on the rear side of each earbud that let you control it. Tapping the sensor provides a handful of functions, but it's a little fuzzy. The touch sensitivity is quite high. A single tap on any one of the earbud lets you play/pause, take/end the call, and you seriously have to be careful with it. Mostly, adjusting the earbuds will also trigger this functionality, which affects the music play, or the call. There are other controls like double-tapping. It let you play previous or next track [depending on the earbud], but I never got successful. Moreover, tapping it thrice triggers the assistant.
Well, I ended up using only 3 functionalities –
Single tap: Play/Pause
Holding on to the earbud for 2 seconds: Increase/decrease the volume
Holding on for 10 Seconds: ON/OFF
Sound Quality
I was a little skeptical about the sound quality in the beginning, but to my surprise, Tagg ZeroG offers pretty decent sound quality. The bass is not high, but the mids and lows are optimal. The voice clarity is excellent, and I bet you'll get lost listening to podcasts. I heard at 40-60% volume, and if I go up, the clarity is deteriorating. Going high volume is also affecting the battery life, so I just kept it in between 40-60%.
Battery Life
Battery life is something may wireless earbuds go wrong, and somehow, Tagg Digital made it right. When I started using Tagg ZeroG, I hadn't had the chance to keep the dock for charging even after 5 days. I used Tagg ZeroG at an average of 3-4 hours a day, and it kept going for a maximum of 5 days. The earbuds don't take much time to get charged, but the dock takes more than 2 hours. It's manageable, as I was only charging the dock for like once in a week. For the same price range, I am not sure if any other wireless earbuds are offering a decent battery life.
Pros & Cons
Pros
Battery Life
Sound Quality
Cons
Controlling and other functionality
Low bass
Build Quality
Pricing & Availability
Tagg ZeroG is priced at Rs. 4,499 and is already available in Flipkart, Amazon, and PayTM mall.
Verdict
There are wireless earbuds that cost a lot and have a mediocre sound quality, and there are some cheap wireless earbuds that cost less but provides the same average sound. Tagg ZeroG belongs to neither of them, as it's affordable, and offers decent audio quality. It gets checked with all the features, and the only setback I could find is the control functionality. However, this can be managed by the paired device. So, do I recommend it? Yup and you should purchase it if you're looking for affordable truly wireless earphones under Rs. 5K.