Tuesday, just about a week from now Motorola will unveil next generation line up of their smartphones, already we know that Moto G 3rd Gen is about to arrive, and now another picture has surfaced on the web suggesting that it is the new Moto X 3rd Gen.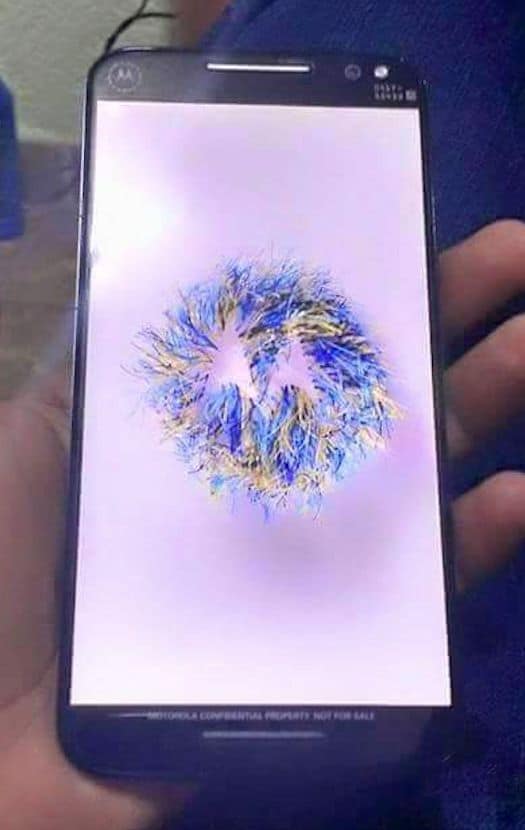 Also see: Moto G 3rd Gen press renders leak
In the picture above, you can see the Moto X 3rd Gen as claimed by Paul Faz, on his Google+ profile. The picture shows the Motorola logo and he also included, "Moto X 3rd generation front flash." Well, the photo seems to be genuine and earlier we had come across rumor that Moto X 3rd Gen will have flash for its front facing camera.
Also see: Moto X: How To Root Moto X 2013 Running On Android 5.1| Step By Step Process
Paul also mentioned that it has a 5.5 inch screen, however there will be another variant called as Moto X Sport. However, the design looks similar to previous generations of Moto X. But we can expect some hardware placement changes on the all new Moto X 3rd Gen. And yes, the boot animation almost looks the same.