Facebook introduces something new very quietly.
Many of the Facebook users hate the official app, on Android. There are certain reasons, you will have to install apps for every kind of work. Like, for messaging you need Messenger, for managing your pages, you will install pages manager and the last addition, Facebook Groups for Android. The official Facebook app can do all the tasks that you do on Facebook, except messaging feature, which was removed and moved to the standalone Messenger app. But now, Facebook has targeted users with Low end devices and come up with a new app called Facebook Lite, which is extremely small in size, literally it is just around 250 KB, and the app won't eat all your RAM, like the Facebook app uses to do. Though, on the Play Store, it shows that it is not compatible with my device, I got the installer this evening and tried it out. And I must admit that it works great. So, let's see what's there in this app.
Looks and UI
On startup, the app shows a facebook logo and indicates the app is loading, I thought it was just for the first time but it happens every time, which is not at all good. Even with 2GB of RAM, the app takes a few seconds to load and then it shows the news feed. Just like the basic mobile site, it also shows 'People you may know" and posts in groups, posts by pages you have liked. So, no limitations in the news feed, through photos take a little time. One thing is not there, swipe to switch between new feed, notifications, friend requests and messages. You need to tap the icons to switch among the tabs.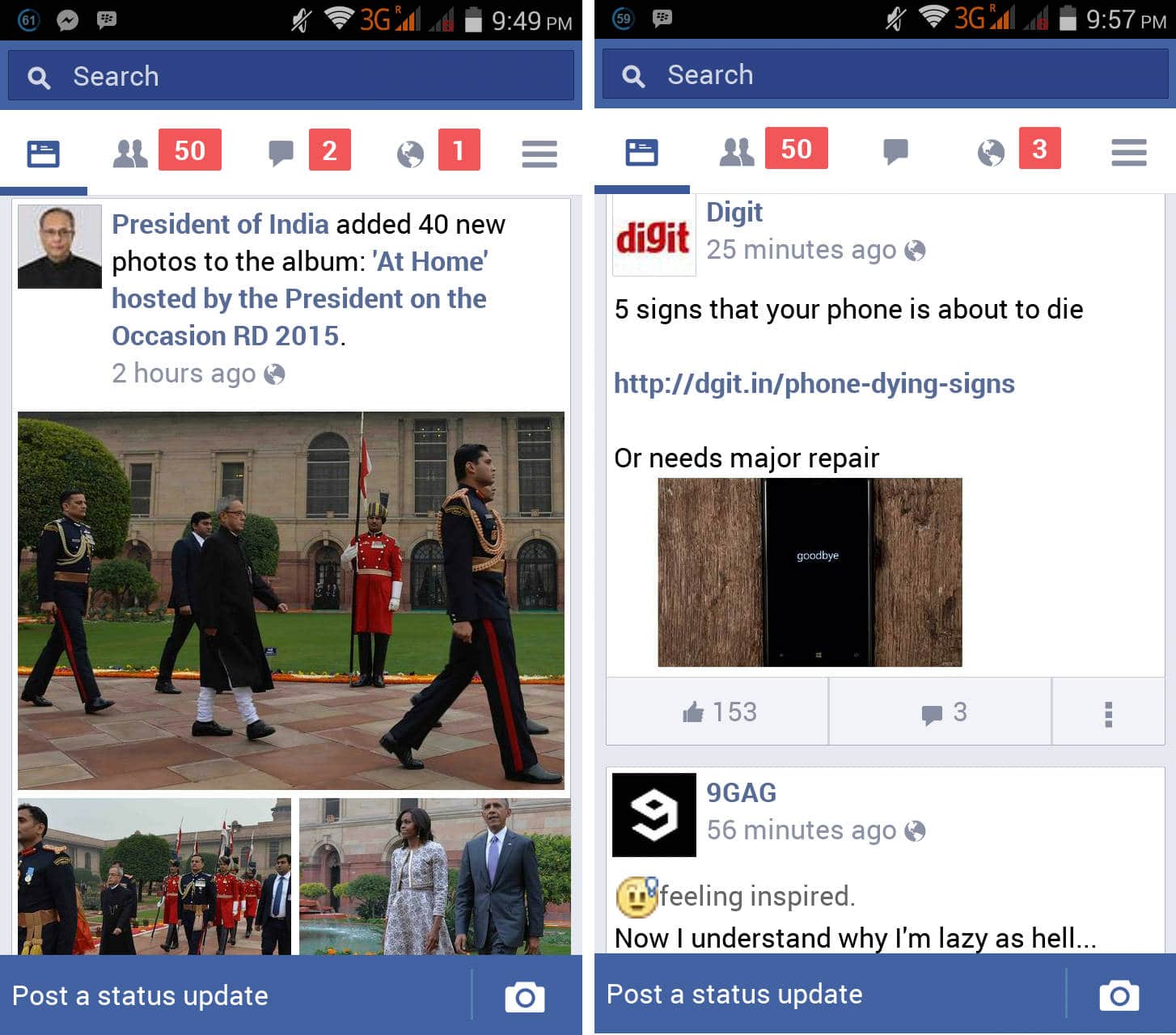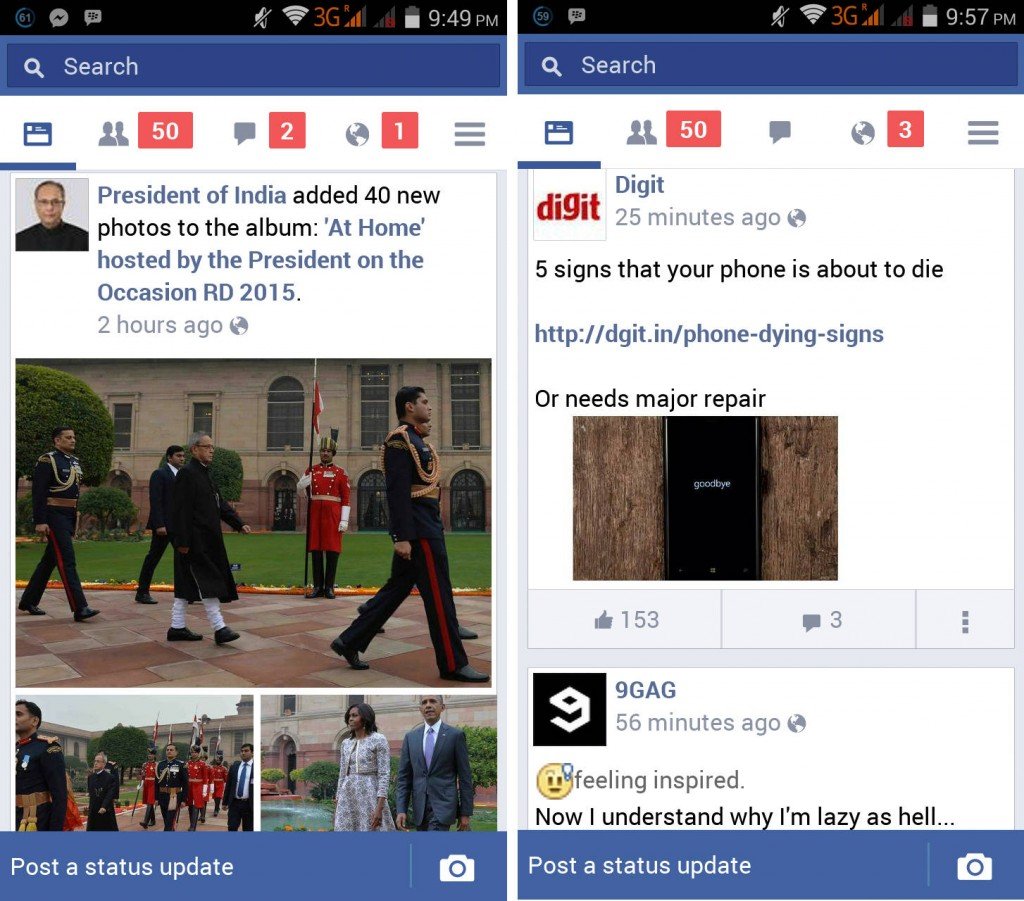 Features
I must admit that, there are very little limitation within the app, you can update your status, add location, upload photos, tag friends and also can update activity. You can check notifications and friend requests and the best part is that in the Facebook Lite, Facebook has integrated messaging, which is not present now in the Facebook app on Android, and on Windows as Facebook removed the messaging feature and imposed the Messenger. As you can see that, in the Facebook Lite you won't have to make much efforts to update anything. The uploader works well, and on Wi-Fi, it was like a flash, so you shouldn't face any problems with that. The notifications work well and you can enable or disable different types of notifications in the app settings.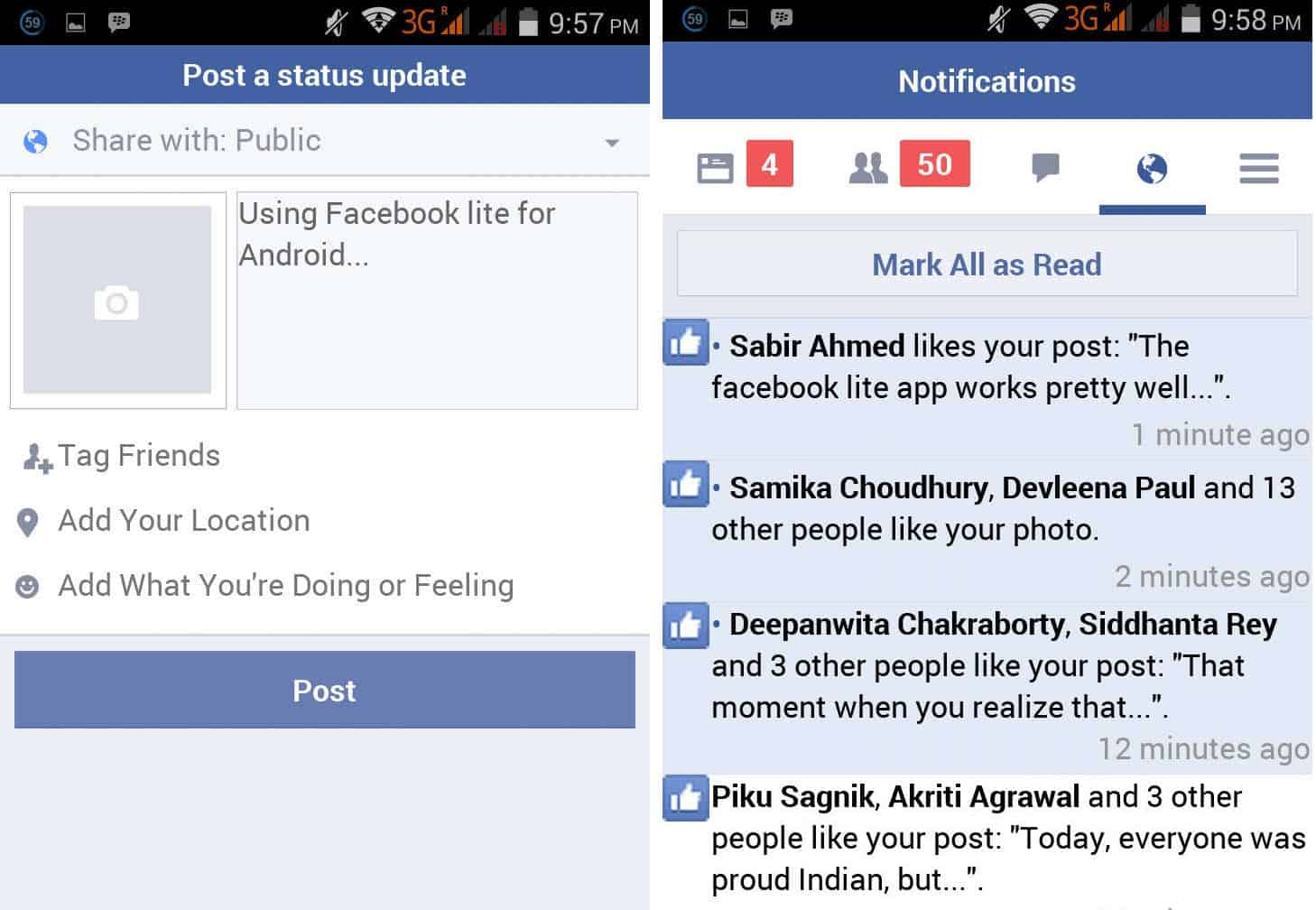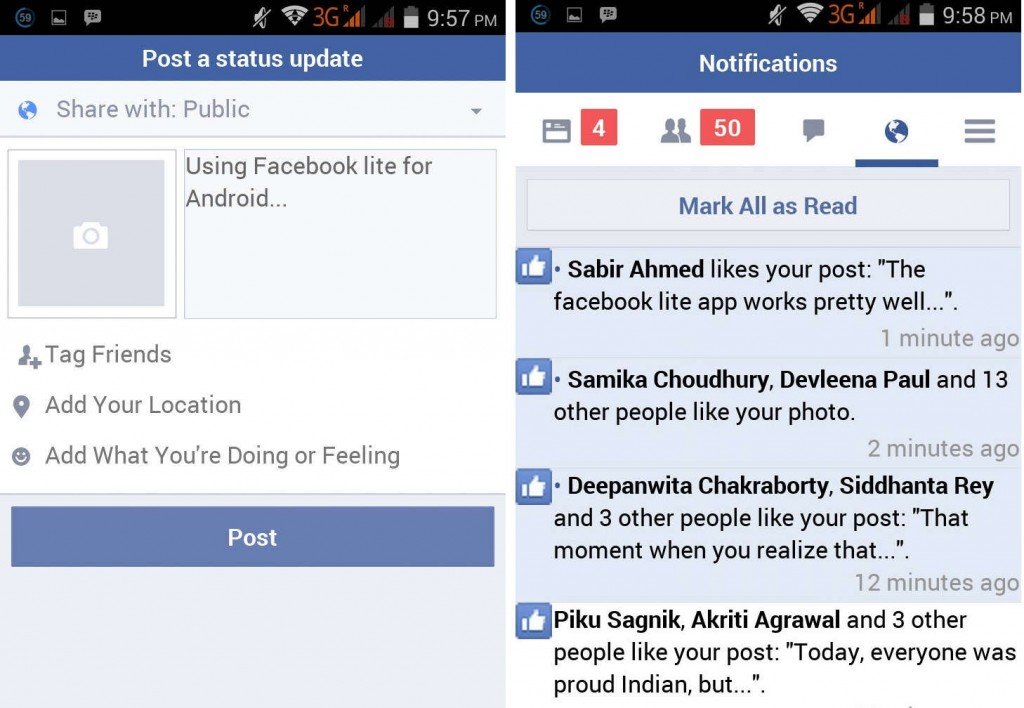 When it comes to features, we already know that you can't chat from the Facebook app, and this is a huge problem for people using handsets with lower RAM, as they need to keep switching between Facebook and Messenger, but Facebook Lite users won't have to do that because in the app, there is that messages tab and you can just open it and start messaging, right from the app No any other apps needed. Also, users who are looking for using the Facebook app and message anyone they want from it can check out this article,so that they don't need Messenger anymore.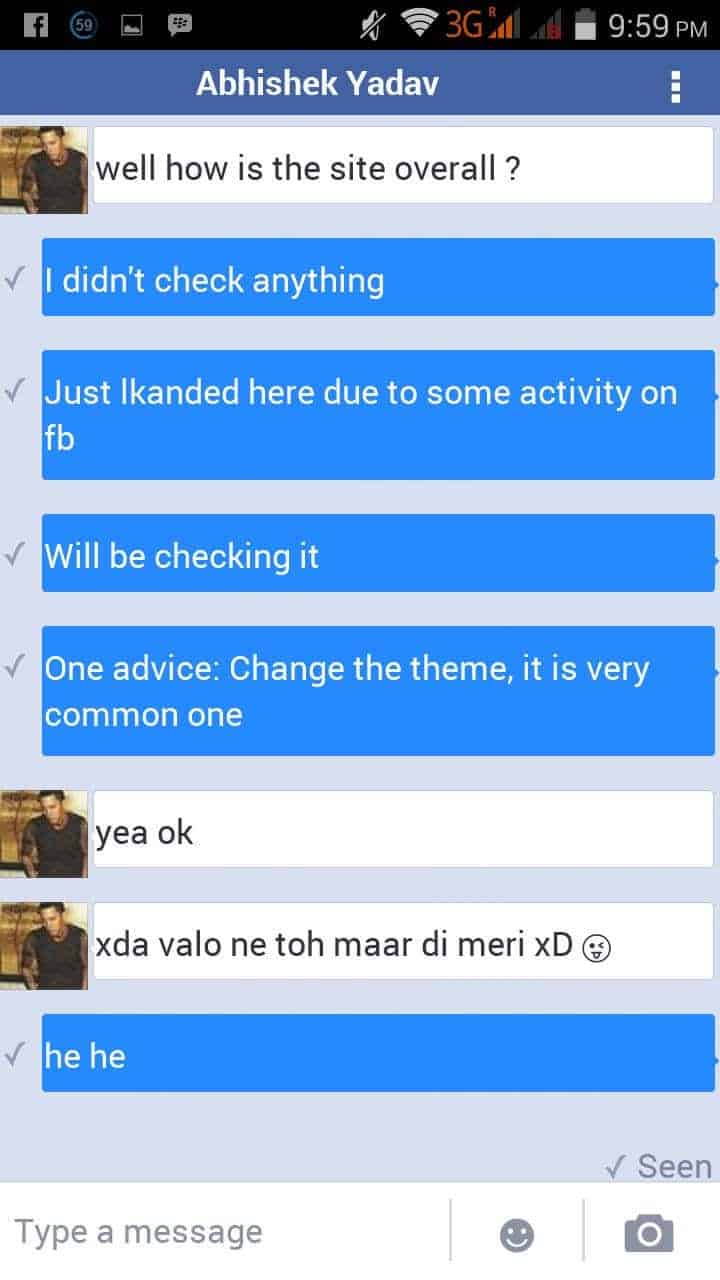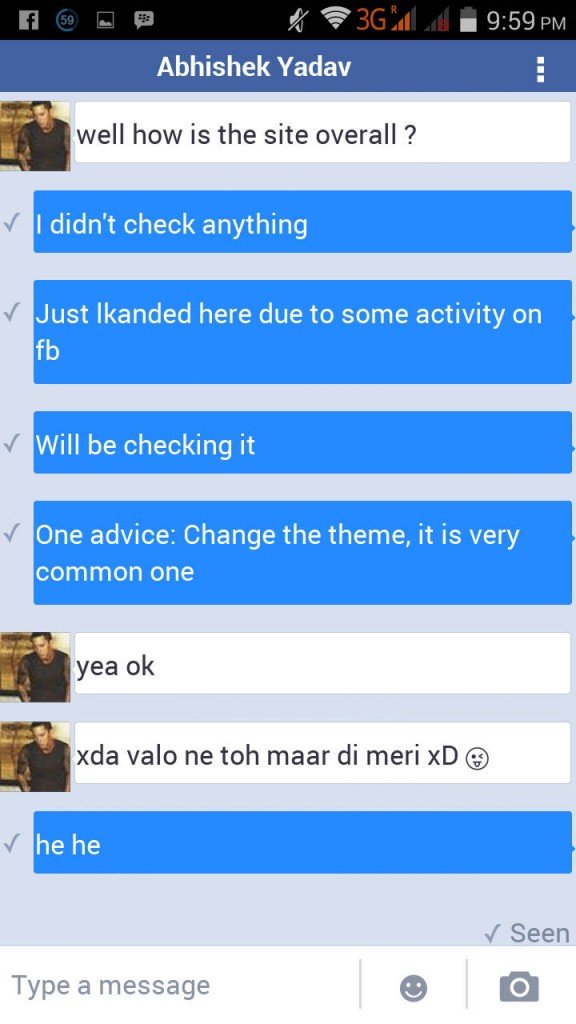 This app works well, though I was using it for half an hour on Wi-Fi and 3G, when I went out and I was getting just 2G, even then it worked well, except the push notifications. They seemed to arrive a little late, but now worries, if you need a good and fast experience, along with basic needs of Facebook Facebook Lite is perfect for you. Facebook Lite is available in just eight countries in Africa and Asia: Bangladesh, Nepal, Nigeria, South Africa, Sudan, Sri Lanka, Vietnam and Zimbabwe, if you are living in one of them, head over to Google Play and download. People from other countries like India are also eager to try it out, so I'm adding the links so that you can download and give a try. Enjoy a faster Facebook on Facebook Lite.
OneDrive: http://1drv.ms/1Bsfm2s
Google Drive: http://goo.gl/vlijyH
Dropbox: http://goo.gl/jtSLw9