I received Zenbook 14 UM431 last month to test & share my review, but caught up with some work, and couldn't write it. Nonetheless, my opinion remains the same. Let me not waste your time and get straight to the point. I reviewed a lot of Asus laptops last year, and Intel chipsets power every one of them. But Zenbook 14 UM431 is different. Even though it resembles a lot of old 14-inch Zenbook laptops, the difference is all under the hood. An AMD chipset powers it! Besides, it doesn't have the screenpad too. Anyhow, let me jot down the specifications to give you an idea.
Zenbook 14 UM431 Specifications
CPU: AMD Ryzen™ 5 3500U Mobile Processor
OS: Windows 10 Pro
Display: 14-inch LED-backlit FHD (1920 x 1080)
Graphics: Radeon™ Vega 8 Integrated Graphics
Weight: 1.39kg
Memory: 8/16GB DDR4
Storage: 512GB PCIe® x2 SSD
Security: Windows Hello [Face Unlock], Fingerprint sensor
Connectivity: Dual-band  Wi-Fi 5, Bluetooth 5.0
Ports: DC-In, 1x USB 2.0 Type-A, 1x USB 3.1 Type-A, 1x USB 3.1 Gen 1 Type-C, 1x HDMI, MicroSD card reader, 1x audio combo jack
Audio: Harman Kardon-certified Asus SonicMaster Premium audio system
Battery: 47Wh, rated for 12 hours
Except, the chipsets, the rest of the specifications are the same as the most laptops launched by Asus last year. Let's head over to the review now, shall we?
Zenbook 14 UM431 Review
Design, Build Quality & Display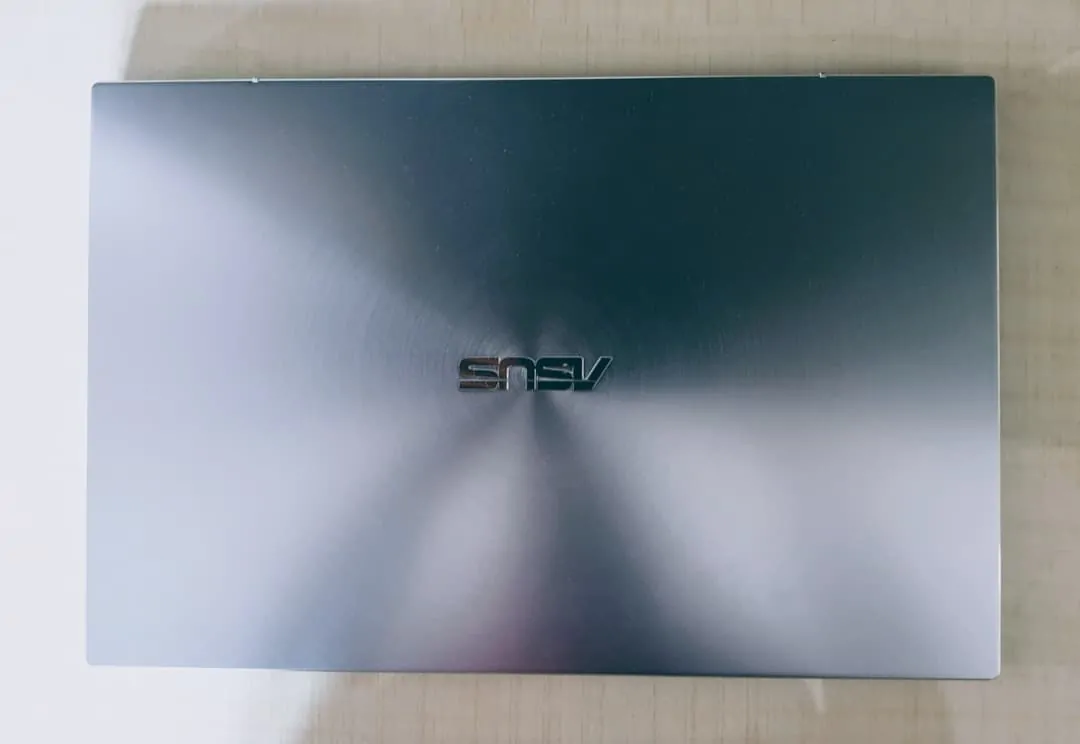 The design of Zenbook 14 UM431 is similar to every other Zenbook launched last year, but the color is unique. The company is calling it 'Utopia Blue,' but on some angles, it gives the silver vibes too. It has got the same concentric circles on the lid, around the 'Asus' logo. It doesn't weigh much, and it looks sturdy. The lid wasn't fumbling and has got good strength. I could comfortably rest it over my lap and work on it without any hassle. I could feel the premium-build when working on it. I'd say the build quality is quite good.
Coming to other design aspects, the AMD-powered Zenbook UM431 doesn't have the screenpad. The touchpad is quite intuitive and supports multiple screen gestures. The fingerprint sensor resides on the touchpad, which I didn't like, but it does it work correctly. The Zenbook 14 UM431 has got all the necessary ports, which let it interface with all the external devices quickly.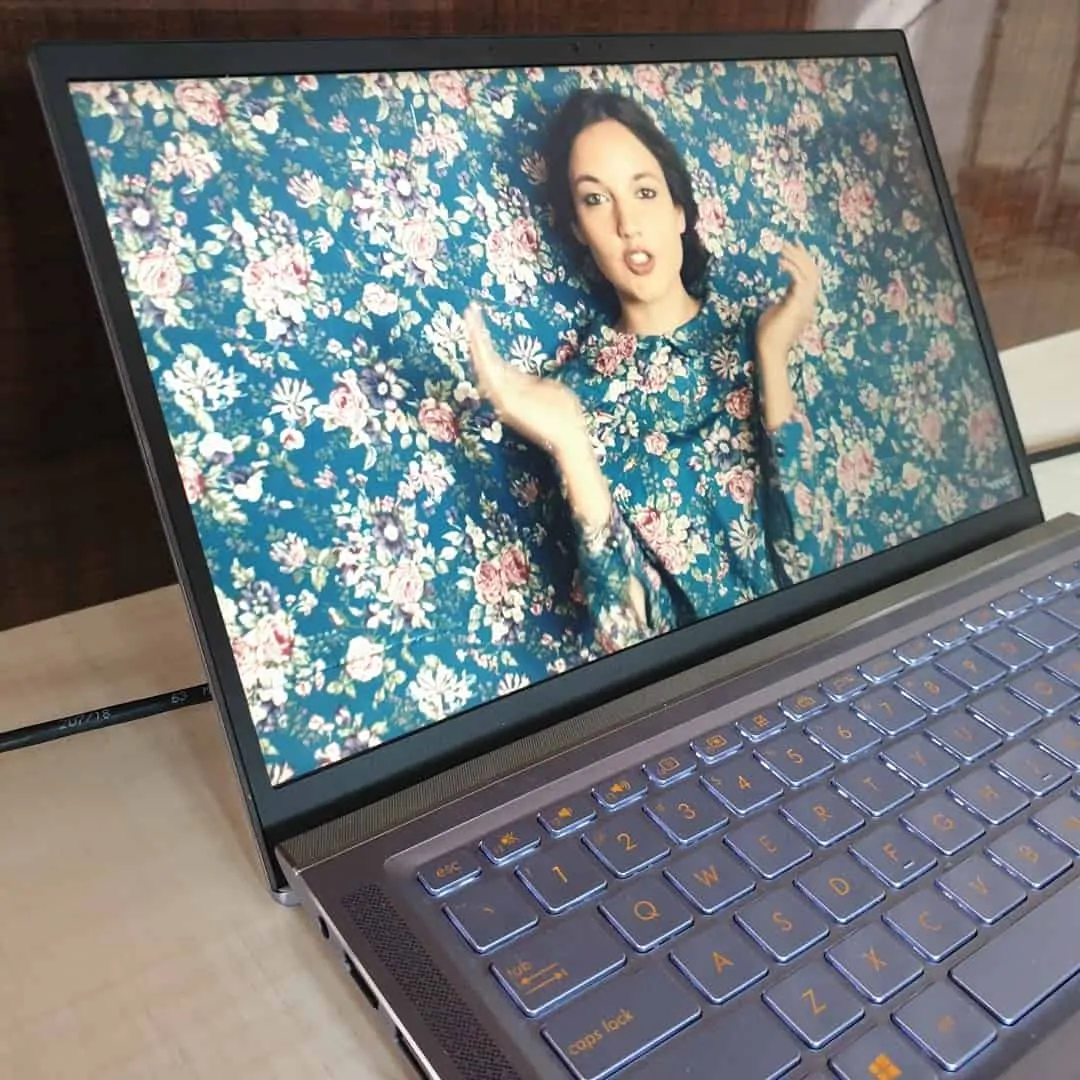 The display is quite vivid, and I could see what Asus has done it. It gave the same quality display that was present in the old Zenbooks. The colors and contrast are not oversaturated and are perfectly balanced. The quad-speaker setup took my movie-watching experience to a whole new level.
Performance & Battery Life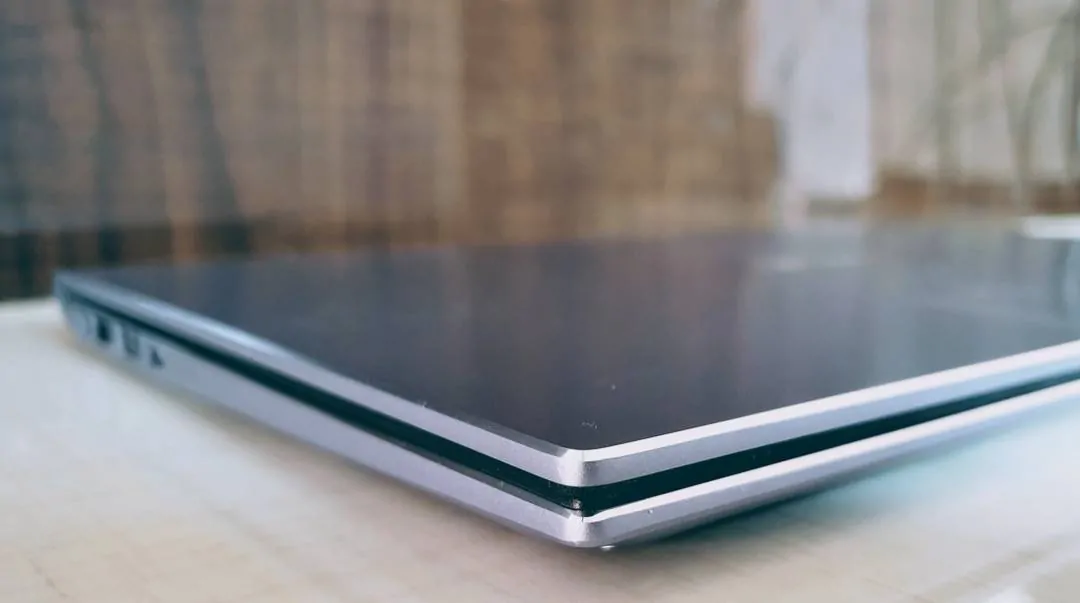 There's a misconception that AMD chipsets are cheaper, and so they aren't efficient. Well, they aren't anymore. At least, the new ones. I liked working on AMD-powered Zenbook 14 UM431. Being a blogger, I sub-consciously open tabs on Chrome, and sometimes, multiple browsers too, and it hogs the memory. It makes switching between applications quite slow but not on this laptop. I was able to make a switch smoothly. I like how the chipset manages the load and doesn't show it off in the user experience.
But there's one thing I should speak off, and it's the gaming part. Doing regular to heavy tasks are speedy, but the gaming is not. The Radeon Vega 8 isn't as efficient as the other graphic cards. I tried playing Crysis 3 with all high settings enabled, and the experience was worse. The response was quite high, meaning there's a significant delay. I had to take it down medium settings to play it smoothly.
Coming to battery life, Asus claims that the battery is rated at 12 hours+ based on their testing, but it only comes like 33% of it. I mean, in my trials, the laptop lasted for a little over 4 hours. Precisely 4 hours 23 minutes in one set of tests, and recharging the battery takes more than 2 hours.
I did try testing it with different power settings, changing the brightness level, but all I could get is over 4 hours. Well, I don't see it as a setback as the other Zenbook laptops I tried have lasted merely the same.
Pricing & Availability
The price of Asus Zenbook 14 UM431 is 59,740 and is already available in Flipkart &
Amazon
.
Final Verdict:
So, should you buy this laptop? Well, if you're looking for a mid-end notebook that doesn't lag doing regular work, provides a smooth gaming experience, and the best of all, comes under 60k, then Zenbook 14 UM431 could be one of your choices.