We've got the Asus Zenfone 2 (ZE551ML)  review unit few days back and we're into testing the same as soon as it arrived. We've already finished the video review which will go live soon, besides all these we want to post the Benchmark results first ( Used AnTuTu Benchmark) to check the competition with other smartphones as our review will be on the same :)
First is first! We had an expectation that it will score high than the previous smartphones launched in 2015 and 2014 and it nearly reached our expectation ( just saying!). The test result shows it scored 4651 and the below screenshot explains everything.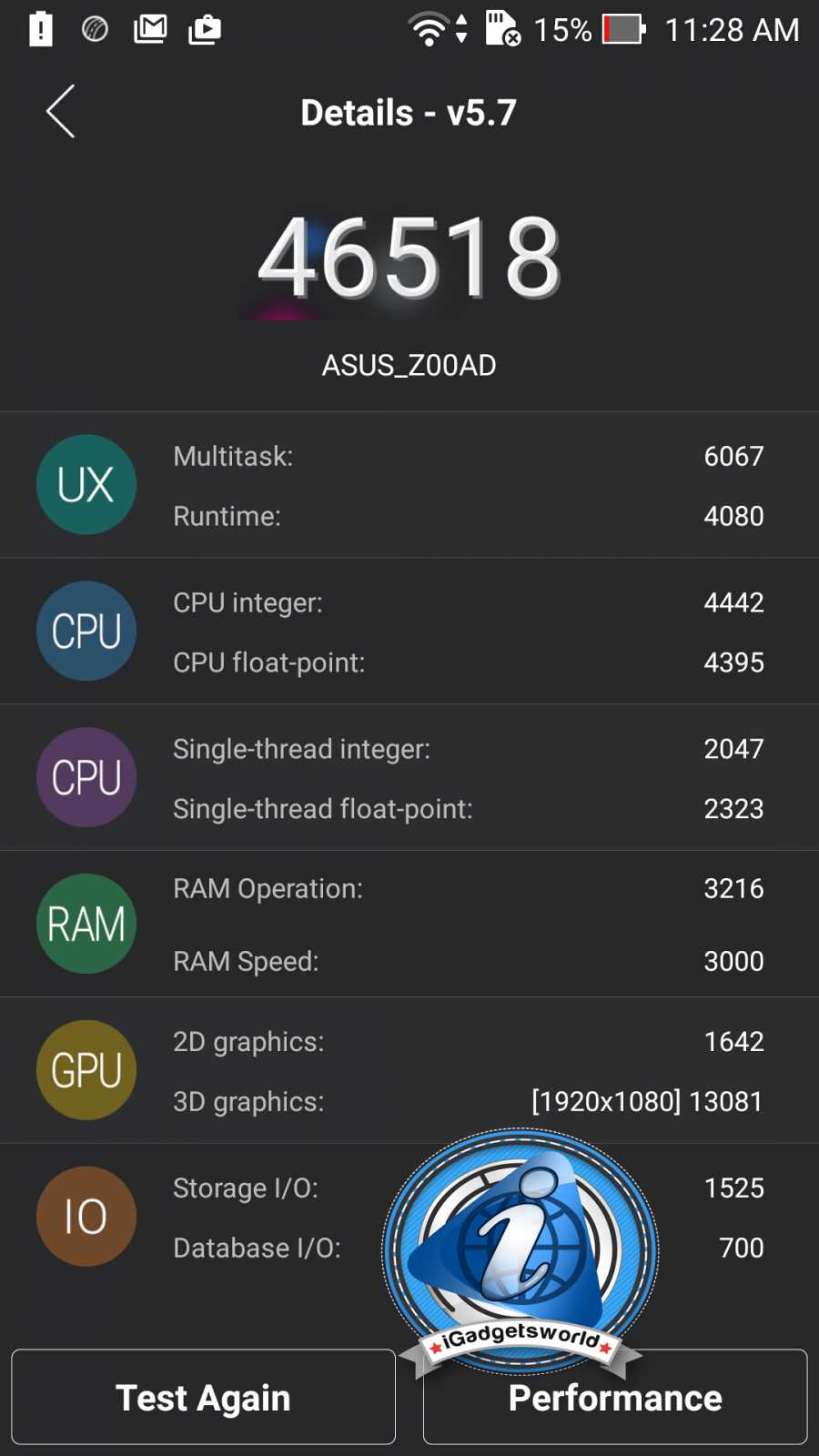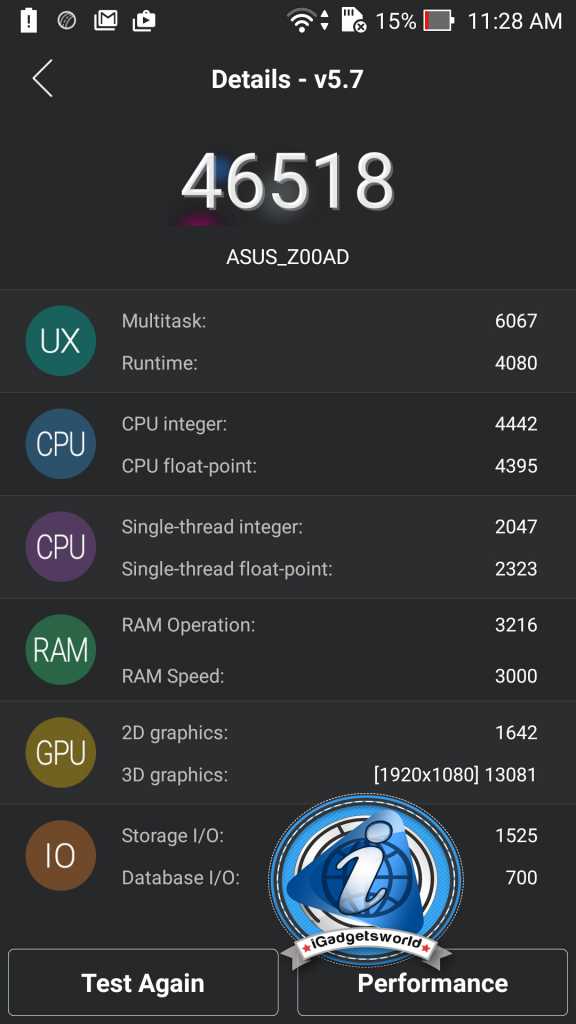 Over all it's not an optimum score for an Intel based , 4GB beasty smartphone as it didn't managed to get high score than Galaxy Note 4 and Meizu MX4 which were launched last year. Here is the screenshot showing the position of Zenfone 2.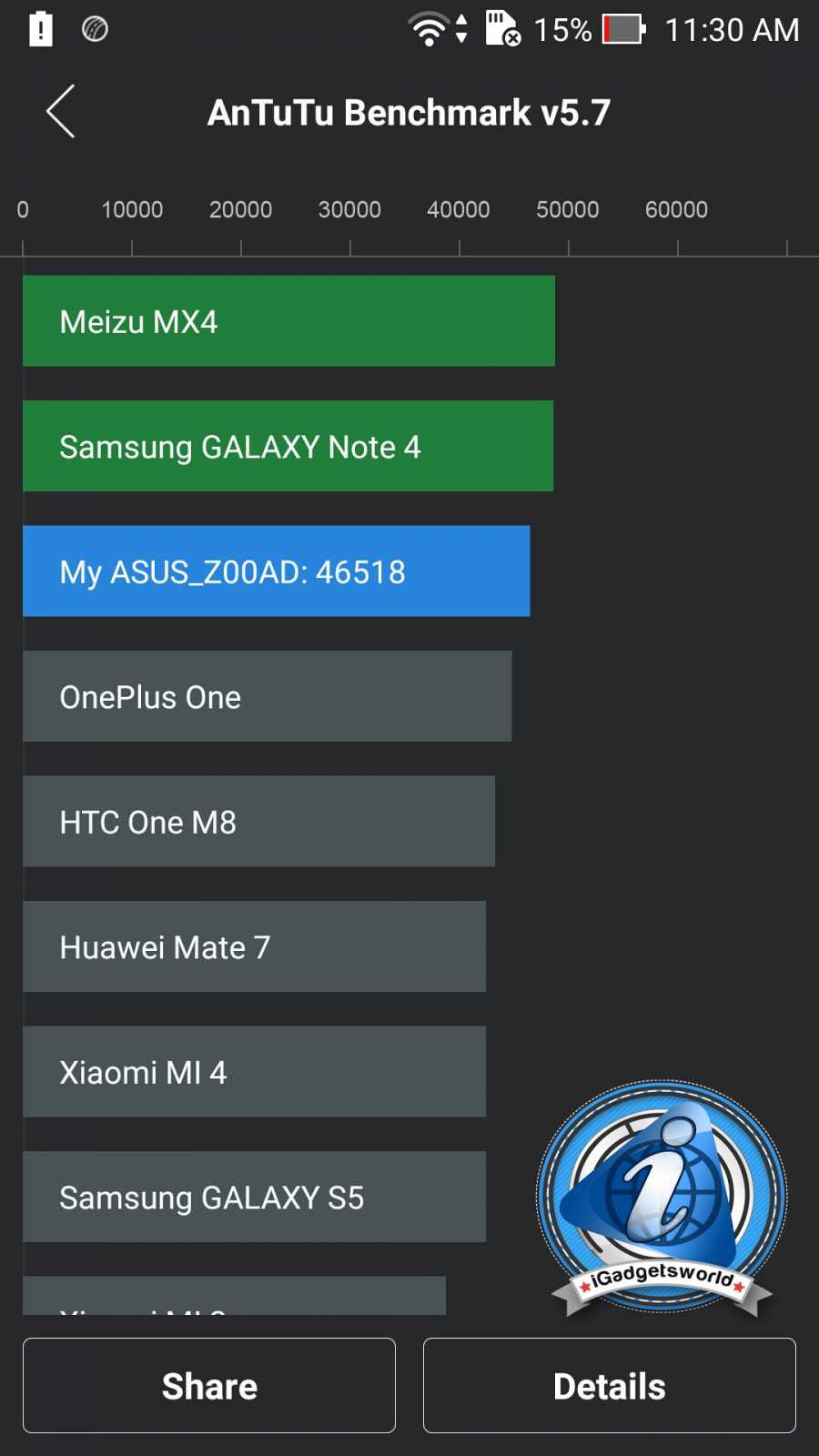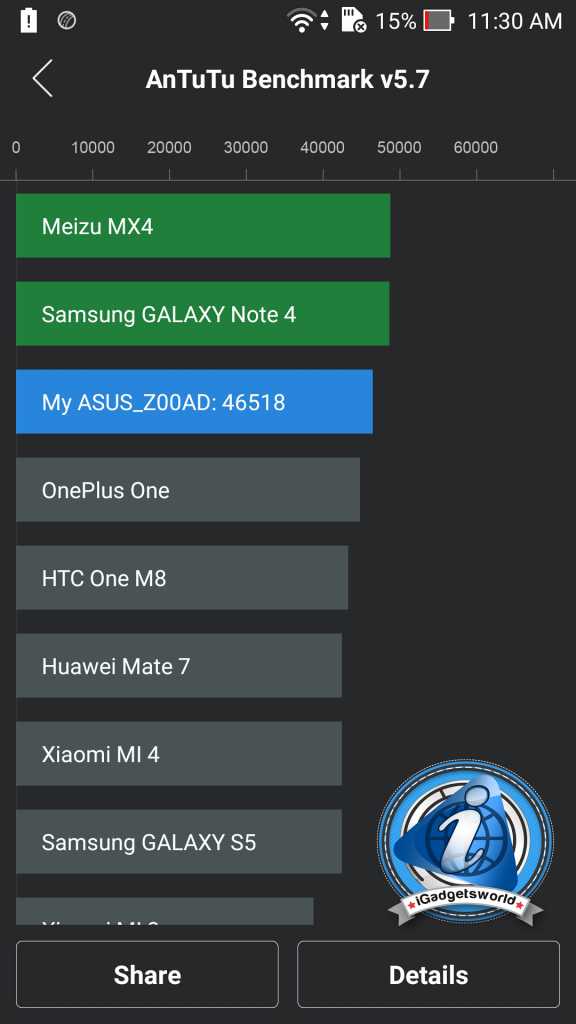 But if we see in price range, comparing to the nearest competitors like OnePlus One and Xiaomi Mi4, Zenfone 2 managed to score more points than these highly popular smartphones. Anyhow here're the exact specifications of Zenfone 2.
Specifications of Asus Zenfone 2 after benchmark :
We did tried other tests like Stability, HTML5 test etc and here are the results for the same.
Is that it ?? well don't you worry!! We're bringing the review to explain everything like – Why this smartphone is equipped with a 4GB RAM and what's the use ? Anyhow what's your opinion on this Benchmark results ? Do you think does Zenfone 2 reached the expectation ?