The new Zenfone 4 series is out, and Asus is now taking a keen interest in selfies as the market is crowded with the selfie-centric smartphones and the craze of selfies doesn't seem to stop. The first few models of this generation to launch in India are now part of a new Zenfone 4 Selfie series and are priced between Rs. 9,999 to Rs. 23,999. The Zenfone 4 Selfie Pro is their flagship selfie phone, priced at Rs. 23,999. And today, we will let you know how the phone performs and whether it fulfills its name and justifies the price tag in our Zenfone 4 Selfie Pro review.
The biggest highlight of the new ASUS Zenfone 4 Selfie Pro is the dual front cameras. However, it's not just about the bokeh effect and with the kind of implementation Asus has done on the phone, it may change the approach to selfie game a bit and compete with Vivo V7+, so, let's jump into the review.
Asus Zenfone 4 Selfie Pro
Design and Build quality
The design of the Zenfone 4 Selfie Pro is similar to what we have seen on other Zenfones. The bezels are still there, but have been cut down a bit, but looks like Asus is not yet ready to board the bezel-less display bandwagon and the phone is slim at just 6.85mm. The metallic body gives a premium feel, however, it is not slippery at all. Also, Asus provides a silicone case within the package which you can add to avoid any scratches.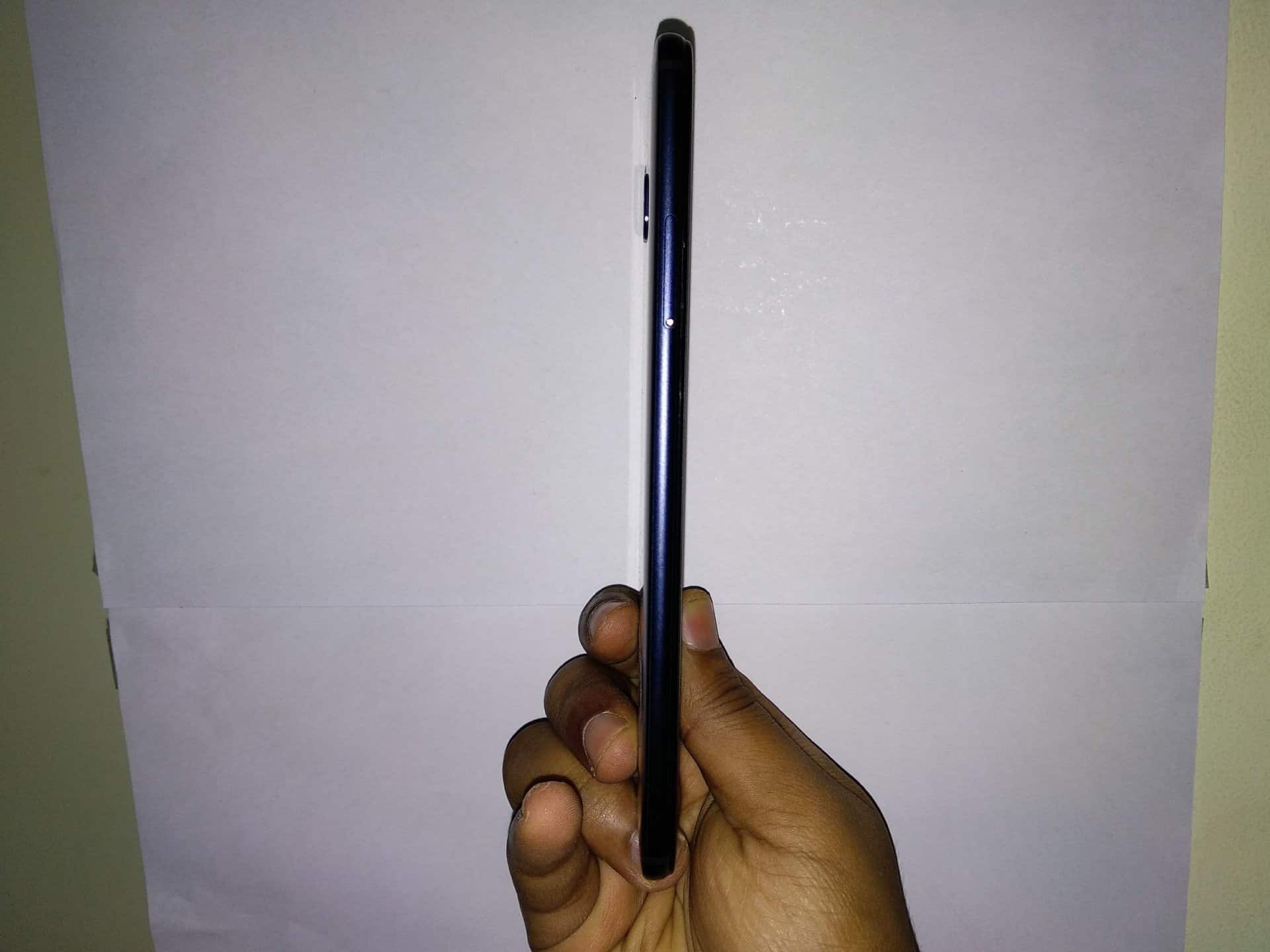 The power button and volume rockers are placed on the right edge and provide good tactile feedback. As we already mentioned, there is a considerable amount of bezel on top and bottom and there are backlit capacitive buttons on the bottom.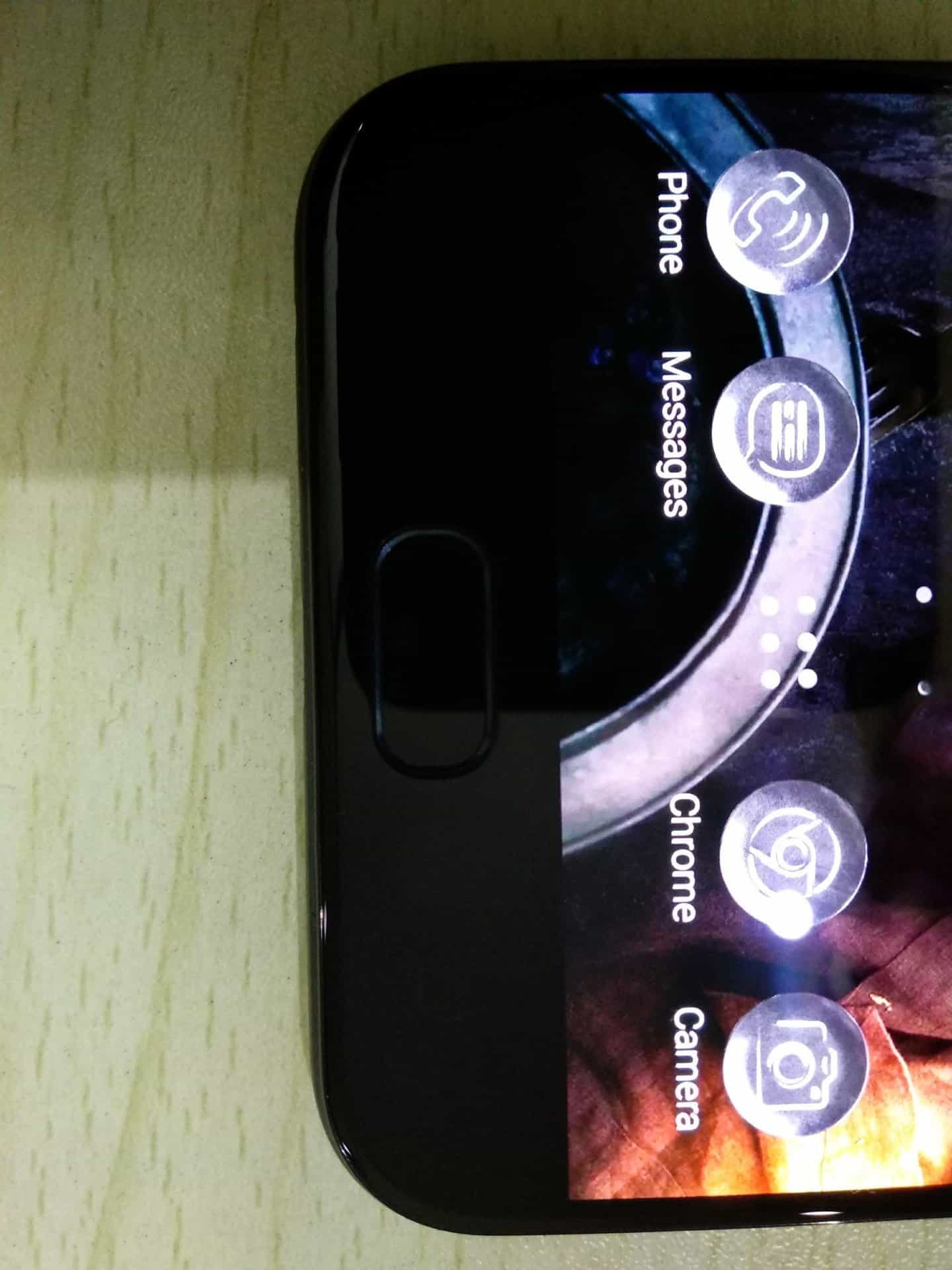 Finally, yeah! Since Zenfone AR launched, Asus has been providing a backlit capacitive button for all of their new smartphones. The fingerprint scanner is embedded into the home button and it also lets me answer calls, the fingerprint scanner is fast and accurate. There's a 3.5-mm headphone jack [yup, it's still there], Micro-USB port, and the speaker grille at the bottom edge, but I still wonder why a phone priced more than 20K is still having micro USB port instead of a USB-C port! The hybrid SIM card slot is placed on the left edge, that can take either two SIM cards or a SIM card and a microSD card up to 2TB.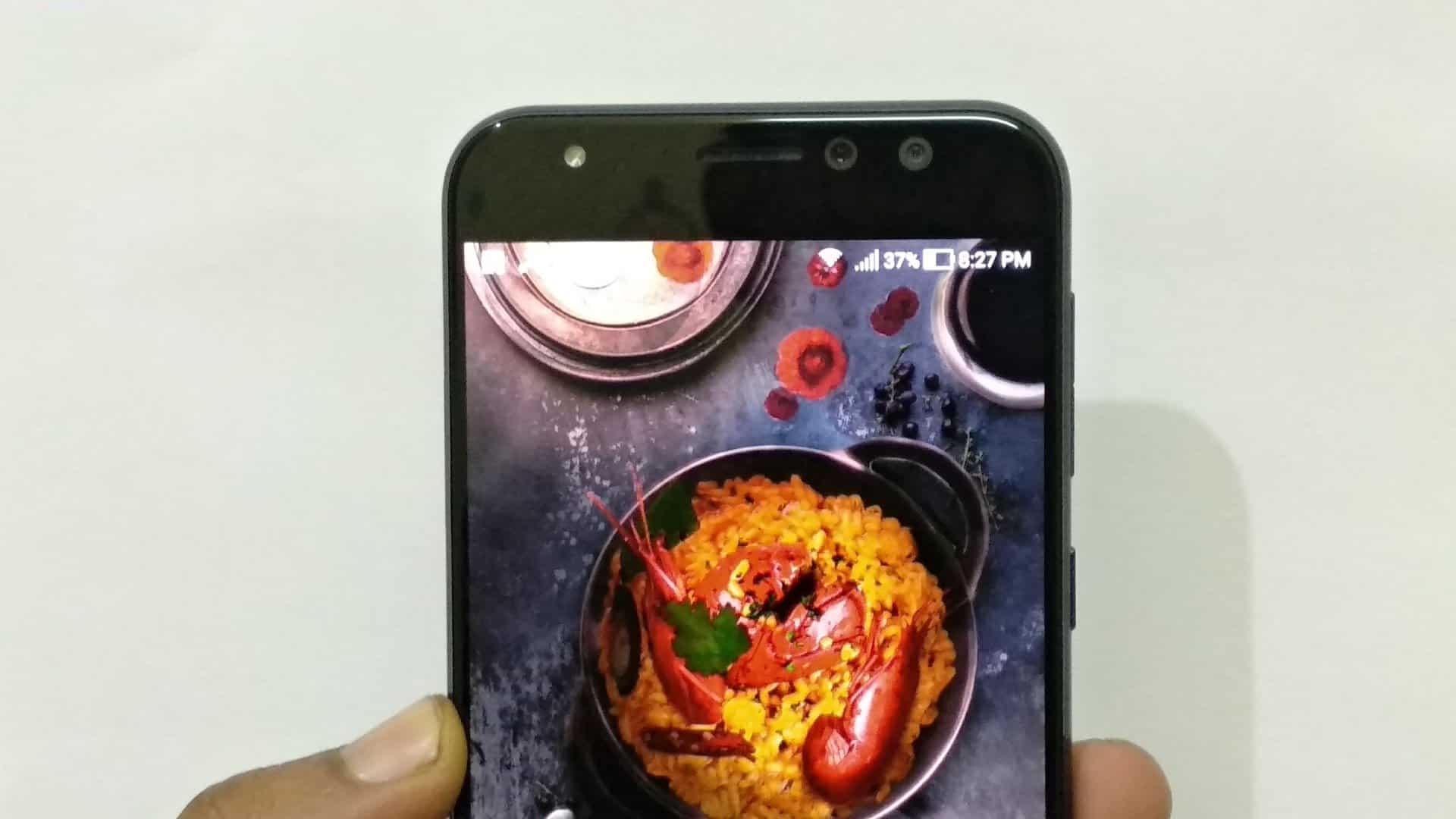 The Asus Zenfone 4 Selfie Pro has a 5.5-inch full-HD AMOLED display. The display is bright and vibrant with a very good amount of saturation. Viewing angles are also good, but the display is not that bright under direct sunlight.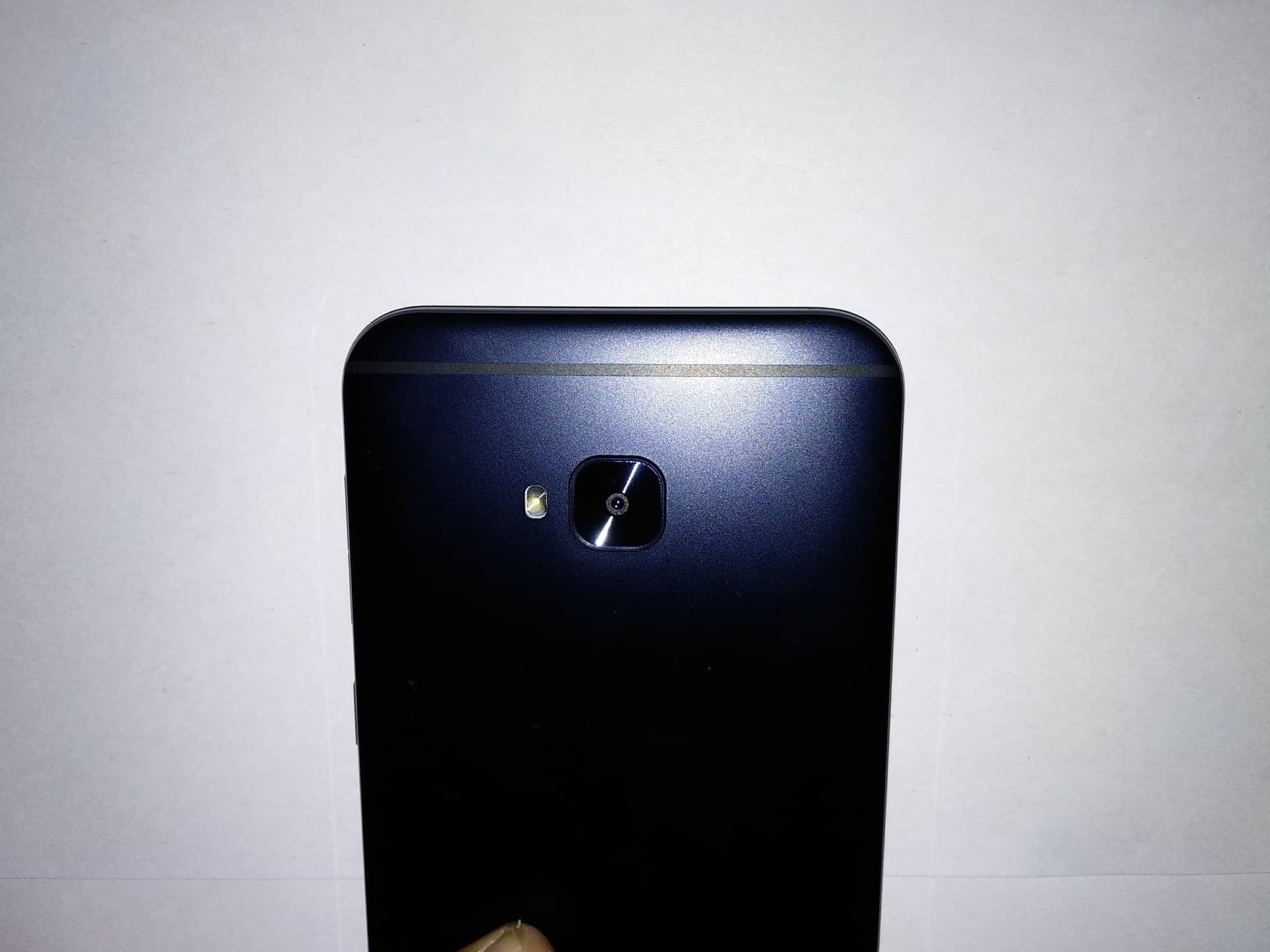 Coming to the build quality, Just like every other Asus smartphone, the build quality of zenfone selfie 4 pro is up to the mark. I feel the rigidness when it's on hand, and it could take drops from less height and you would only find a few scratches.
Asus Zenfone 4 Selfie Pro Specifications
The ZenFone 4 is powered by a Qualcomm Snapdragon 625 SoC, paired with 4GB of RAM and 64GB of storage. The Snapdragon 625 is quite a good processor in terms of handling tasks, and also it is preferred by many brands because of its power efficiency. With around 66,000 points in AnTuTu, it's decent. In terms of connectivity, the Zenfone 4 Selfie Pro comes with single-band Wi-Fi b/g/n, Bluetooth 4.2, GLONASS, 4G LTE with VoLTE and USB-OTG. The phone lacks 5 GHz Wi-Fi band and NFC.
Asus Zenfone 4 Selfie Pro Performance
As we mentioned, the well tested Snapdragon 625 actually handles everything quite nicely. The general performance is good, there are no lags while switching between apps and multitasking. However, some bugs in ZenUI initially caused some hiccups here and there, but an OTA update fixed most of the issues, so can't blame the hardware. There is no heating issue, but while using the camera for a while, sometimes it gets warm and due to the metal body it is quite fast to spread and sometimes it is a bit uncomfortable.
The cellular reception is excellent and 4G VoLTE works seamlessly, the multimedia playback is handled nicely, but what about games? Well, I mostly play casual games these days, noticed that games like Clash Royale and 8 Ball Pool didn't lag at all, but with Asphalt 8 there were frame drops here and there, probably because of the highest graphics level.
The Asus Zenfone Selfie Pro handled high-resolution video files well and the Zenfone 4 Selfie Pro also supports high-resolution audio. It's 'Hi-Res Audio' certified to support 192kHz/24-bit audio files. The speaker is quite loud for media consumption and notifications.
Asus Zenfone 4 Selfie Pro Camera
The dual front cameras are the main highlight of the Zenfone 4 Selfie Pro. There is a main Sony IMX362 12 MP sensor on the front with large 1.4-micrometer pixels and an f/1.8 aperture, and a 5 MP  sensor with a 120-degree field of view. Asus has claimed that it captures 24 MP images, but it's due to the DuoPixel technology which takes two consecutive selfies and combines the images into one 24-megapixel frame. Though, I didn't understand why Asus is stressing so much on the megapixel count, because even with DuoPixel on the results aren't always as expected and you can not upload and get the quality of a 24 MP resolution image while you upload it on social media as compression will kill many elements and details. DuoPixel is also combined with beautification I guess as the details on faces are softer, and bright areas are overexposed. Selfies under low lighting conditions are decent but not great. However, there isn't much noise visible but the saturation levels drop down drastically and the images lack detail. The flash helps in extremely low-light scenarios, but it won't provide great results. The second 8 MP sensor with a 120-degree field of view for group selfies. However, the narrower aperture and regular-sized pixels result in lower image quality and washed out colors.
The rear 16 MP camera performs well in daylight. The landscape and macro shots were taken with the phone hold detail, the exposure is balanced well and auto HDR helps while it is set to auto. While indoors, the phone captures photos with a minimum amount of noise, but under extremely low lighting conditions, it fails to capture even decent shots.
The selfie camera is now capable of 4K video recording. The Zenfone 4 Selfie Pro is good for vlogging, given that you're recording under good lighting conditions.
Software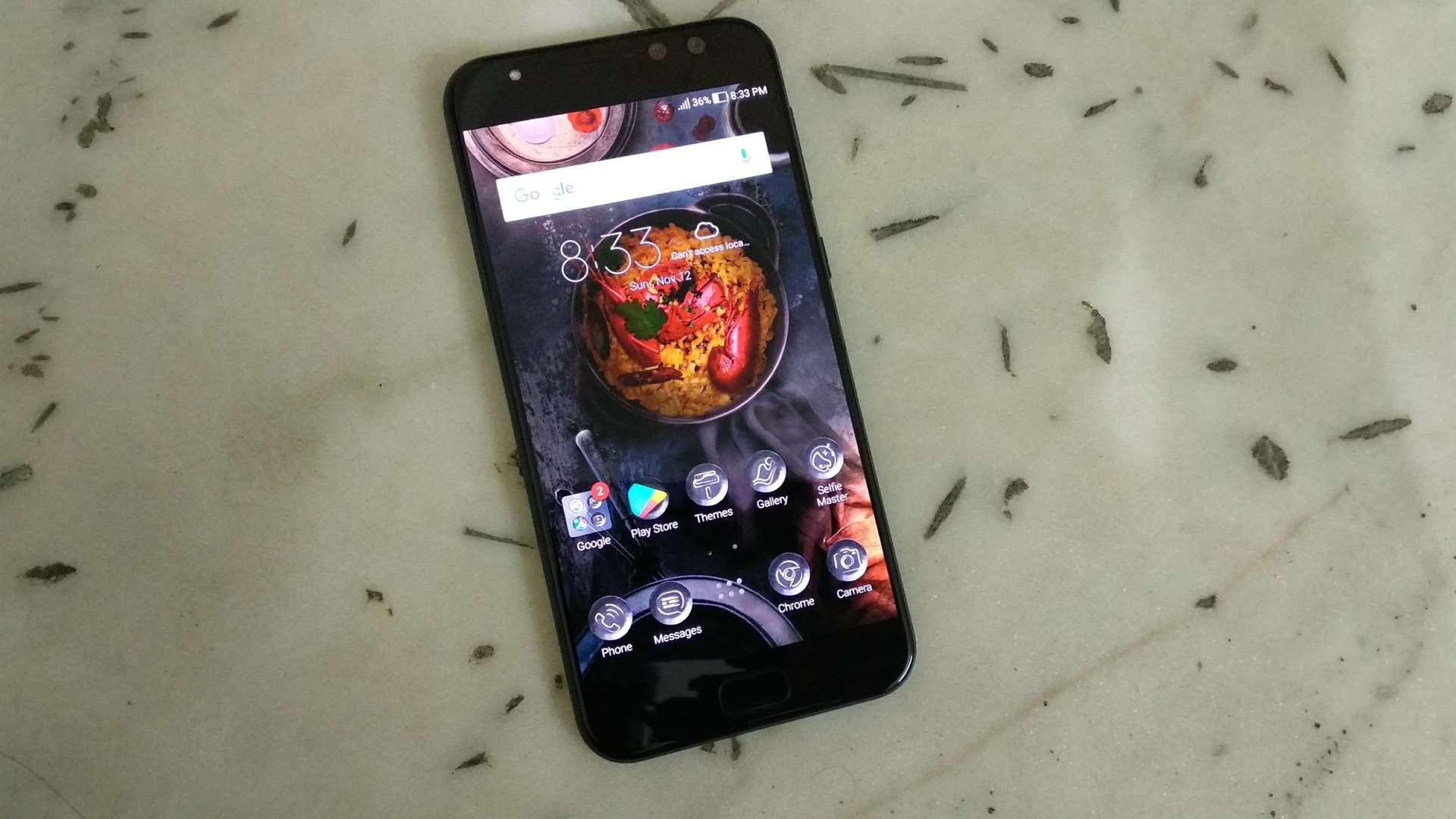 The Asus Zenfone Selfie Pro 4 runs Android 7.1.1 Nougat, with ZenUI 4.0 on top. The newer ZenUI, i.e. the ZenUI 4.0 is robust and has some changes in design, or rather I would say improvements. However, the functionality and customization options are quite the same as old. A long-press on the home screen brings up options to change the theme and set other options, swiping right gets you to Google Now, and a long-press of the home button opens up the Google Assistant. The split-screen mode is supported, and it lets you run two apps at the same time on the same screen.
There's an always-on display feature which makes use the AMOLED panel but is not interactive like the one we saw on the Galaxy S8. ZenUI Safeguard has an option lets users set up SOS mode and share location with family and friends with three consecutive presses of the power button. In the new ZenUI 4.0, there are additional features like Twin Apps, that lets you clone an app and use two accounts simultaneously without logging out and in again and again. Another new feature is Page Marker, which adds a floating marker in Chrome that lets the user save Web pages for reading later and offers a 'reader mode' for articles.
Asus has also listened to the community and many people like us, as many people complained about bloatware. So, this time there isn't too much bloatware on the phone. There are the Themes app and Mobile Manager, which is a handy app for cleaning junk files, monitor data usage, etc.
The ZenFone 4 Selfie Pro packs a 3000mAh battery, which seems to be not so big but it can live a full day with regular use unless you play some heavy games or do CPU and network intense tasks. Also, one thing Asus did right is providing a 10W charger in the package.
Pros & Cons
Pros
AMOLED Display
4K recording with the front camera
Efficient Performance
Cons
Sunlight readability isn't that great
low light photography
Battery Life
Final Verdict
The Asus Zenfone 4 Selfie Pro is a great device considering the fact that you need good selfies, but no sacrifice in performance. Also, at this price point, it's a better choice than the Vivo V7+. The front camera is definitely good for vlogging and selfies, the new ZenUI 4.0 is cleaner, smoother, but with some hiccups here and there. Also, the biggest issues we faced were the sunlight readability and camera performance, as we have seen already better cameras on phones which are priced much lower than the Zenfone 4 Selfie Pro. But, it's the best buy under 24K. Buy from Flipkart now!