Let me cut straight to the chase – we are here to review Blueair Air Purifier. An air purifier? Why? Well, it is no secret that we are surrounded by an unhealthy environment – right from the start of the industrial revolution, we knew we are on a downward spiral if didn't get on the sustenance fix fast enough. We clearly failed miserably – regardless of the number of celebrities as UN Ambassadors, we still have world leaders who believe environmental pollution is a hoax!  While there is one part of the world which worries about carbon footprints as much as calorie counts, there is another part of the world that asks if going vegan can help!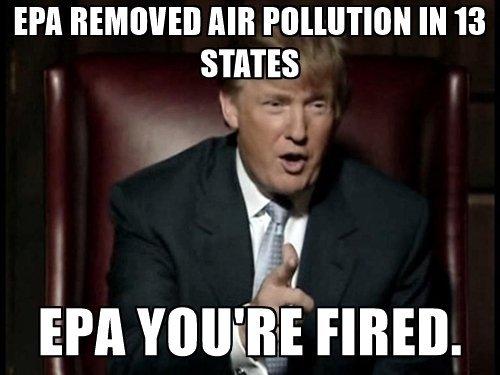 Amidst this pool of ignorance, why don't we enlighten us with some sad facts? It is an end of a year and isn't it that time of the year when we all drown in sadness and make resolutions for the new year?  So let me do my bit –  Out of the 20 top cities identified as the most polluted, 10 are in India. Our indoor air is so contaminated by pollutants that we are identified as the country with poorest lungs! And here you were wondering why asthmas and allergies have become so common! Those from Delhi have a fair idea of the issue we are talking about, thanks to the fog and smog.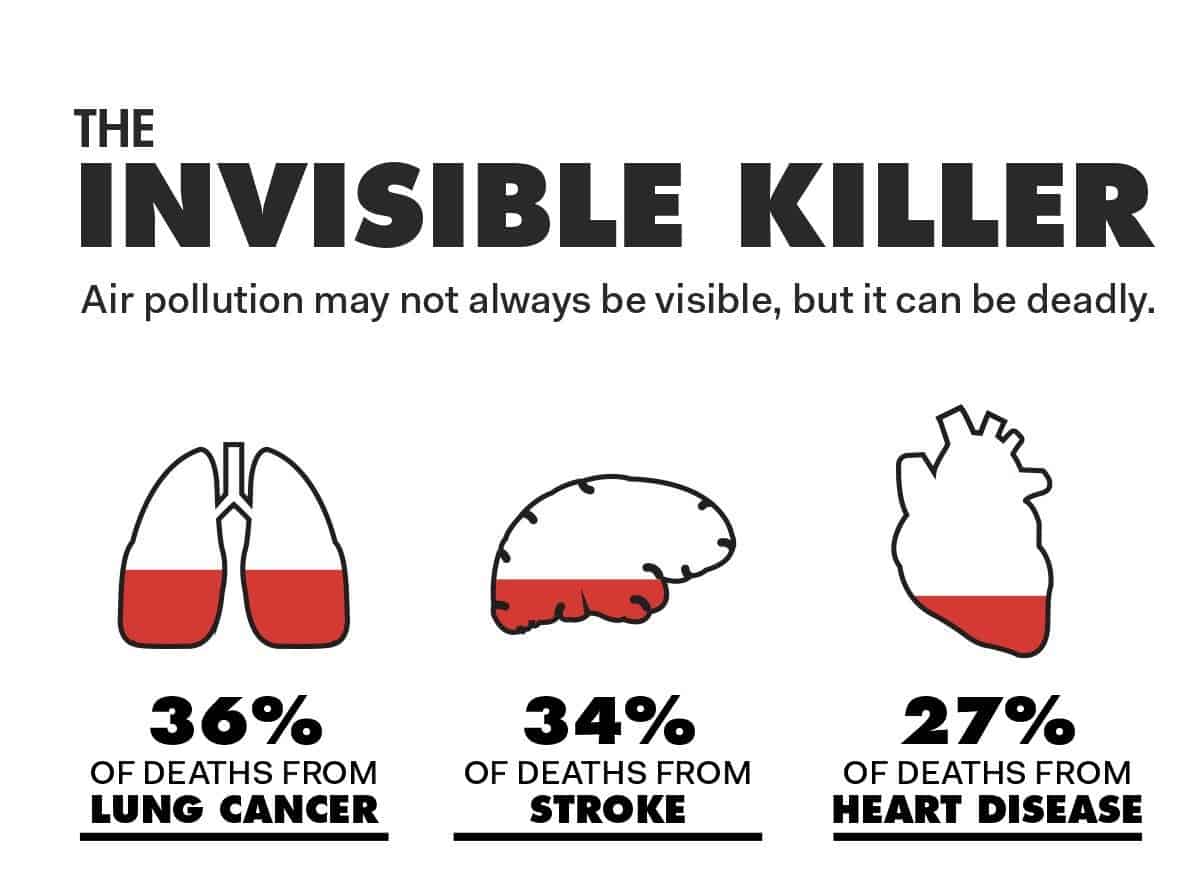 Now that we are out of the myth of breathing pure air, want to see if there is a fix? Blueair seems to have a sensible solution. They have a range of air purifiers for indoor use – your home, office, etc that would filter out harmful substances in the air you breathe. We tried our hands at the Blueair Classic air purifier for about a month and we have a fair idea of this world.
Do you really need an air purifier?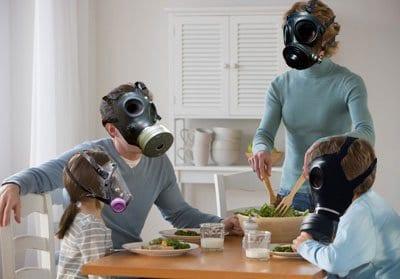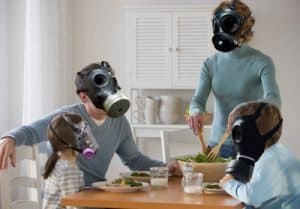 Yes, we hear you. These purifiers have gained popularity in recent times and may seem like a fad. Before you decide it completely unnecessary, do an air quality test. You may simply call any of these purifier guys for a demo and see the purity of air at your place (The Indian way). If you want to save yourself the trouble, there's publicly available data on the web that shows how polluted your neighborhood is. Here's a chart of real-time pollution levels in BTM, Bangalore (Unhealthy? you don't say!).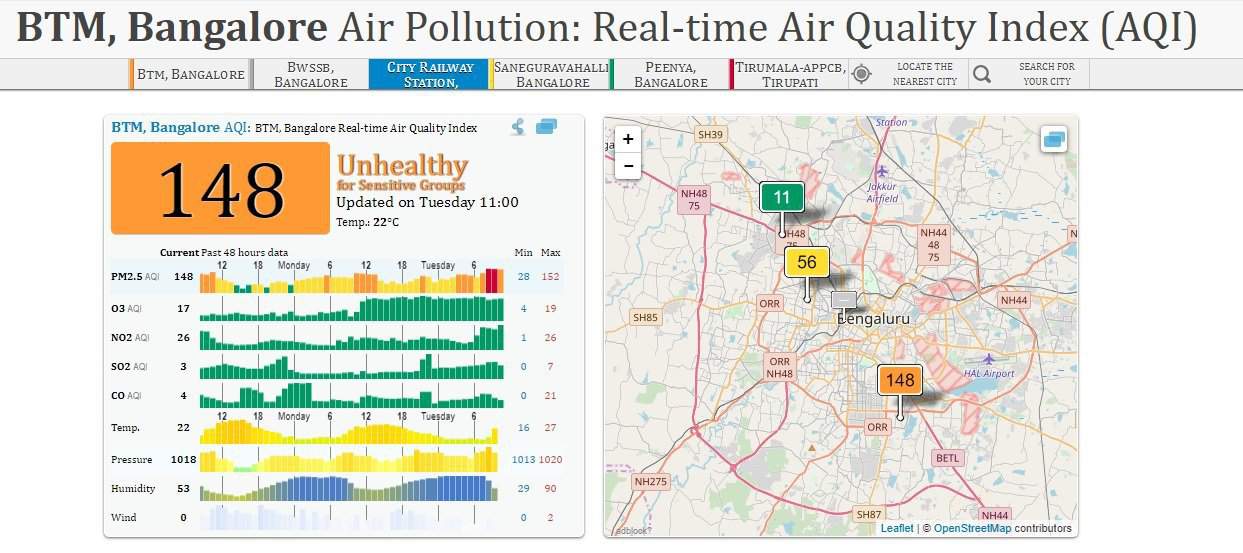 You can check such details for your city here.
The point here is, what should concern you? Pollutants.
What are these indoor pollutants anyway?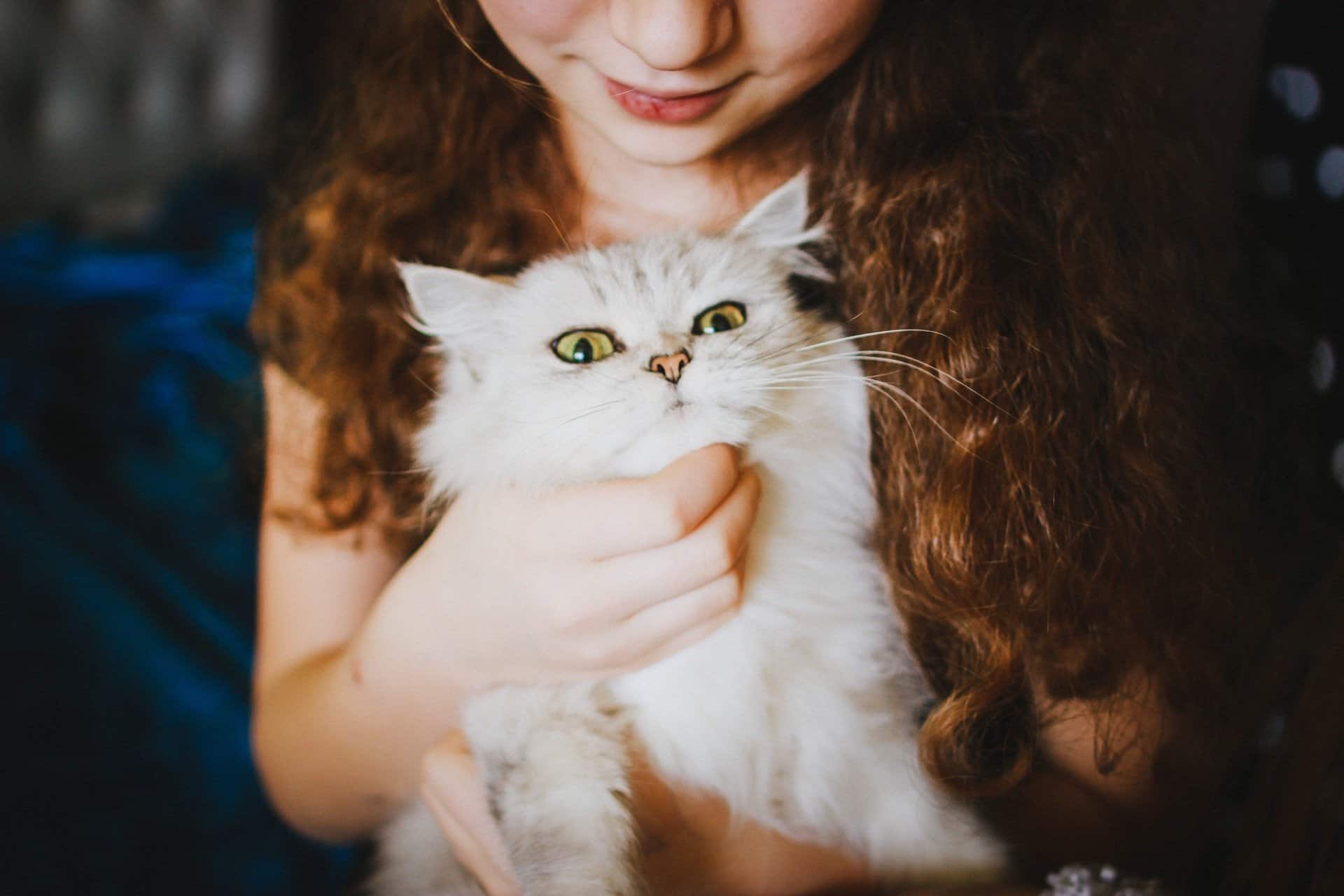 PM 2.5 and 10 (Particulate matter – the minute negligible dust particles that can enter your bloodstream)
Cigarette smoke
Allergens
Virus and bacteria
Odor
Pet hair (Yes, you know it)
TVOC – Total volatile organic compounds. Even chemicals from your furniture, paint, etc
Dust Mites
While these are the most common, we even have formaldehyde, Carbon monoxide emissions and others which are quite harmful especially when you have children around. These are commonly present in the air we breathe.
Now, if you have made up your mind on whether the neighborhood you live in is quite polluted, let me try and tell you what Blueair air purifier does.
Blueair Air Purifier Review – Blueair Classic
Blueair (Not to be confused with Blue Air flight bookings :/) has been creating awareness around polluted air and bringing about air purifiers for about two decades. Manufactured in Sweden, the brand competes with the likes of Sharp, Honeywell, Daikin, Kent, etc in India. They have 4 ranges of air purifiers – Classic, Sense, Pro, and Blue. We got our hands dirty with the Classic version and here's our take on it.

Design
The Blueair air purifier – classic series comes in a variety of sizes that you can choose based on your room size – they have the 200 series, 400 series, and 600 series. For a small bedroom, the 200 series would suffice. The unit is designed in flawless white with a flap to reveal the backlit buttons. The PM 2.5 sensors are present in the bottom and the removable filters come at the back.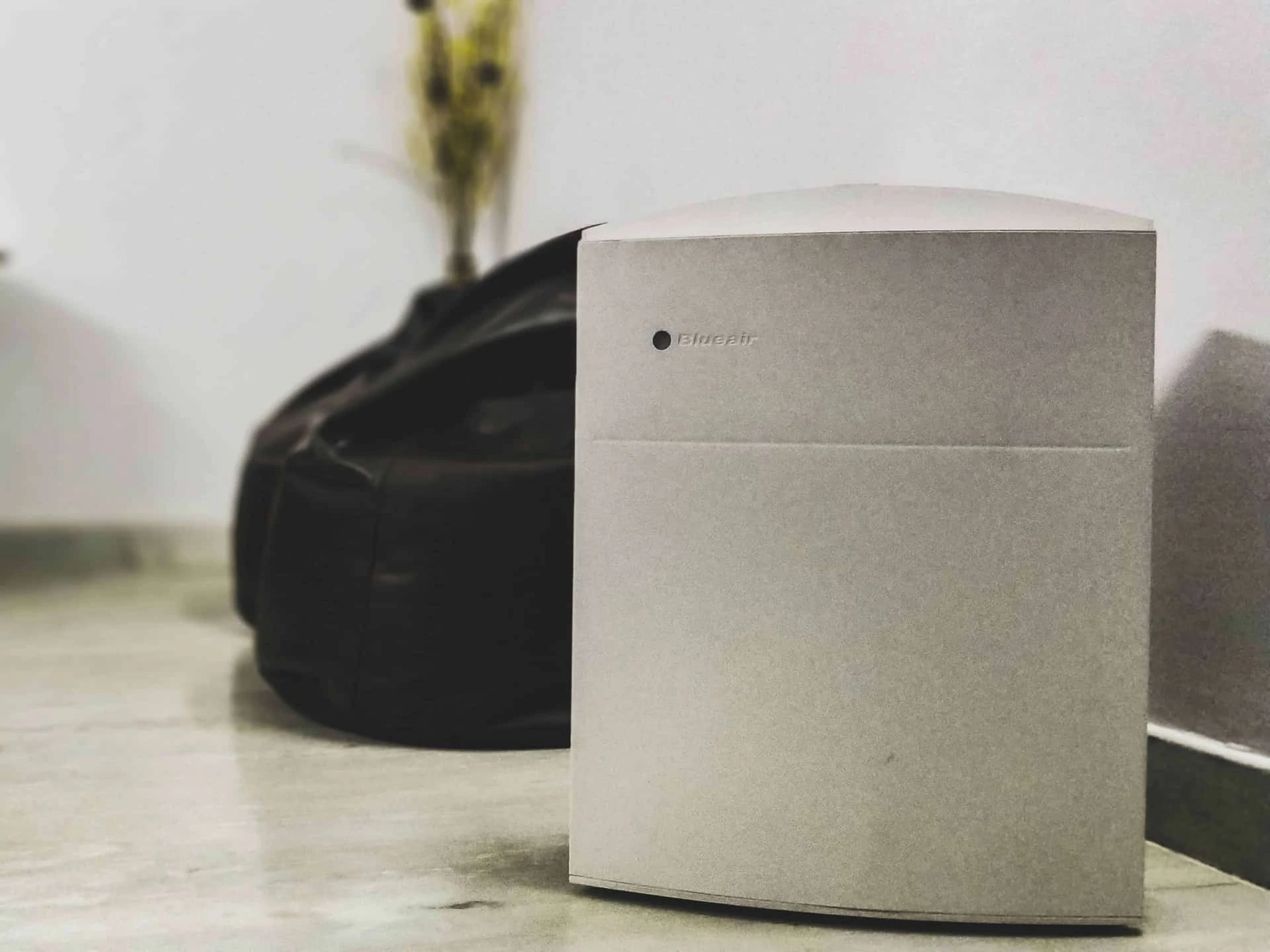 The purifier comes with an easy to carry handle on the side. Although it isn't quite huge, it doesn't tend to be on the slimmer side.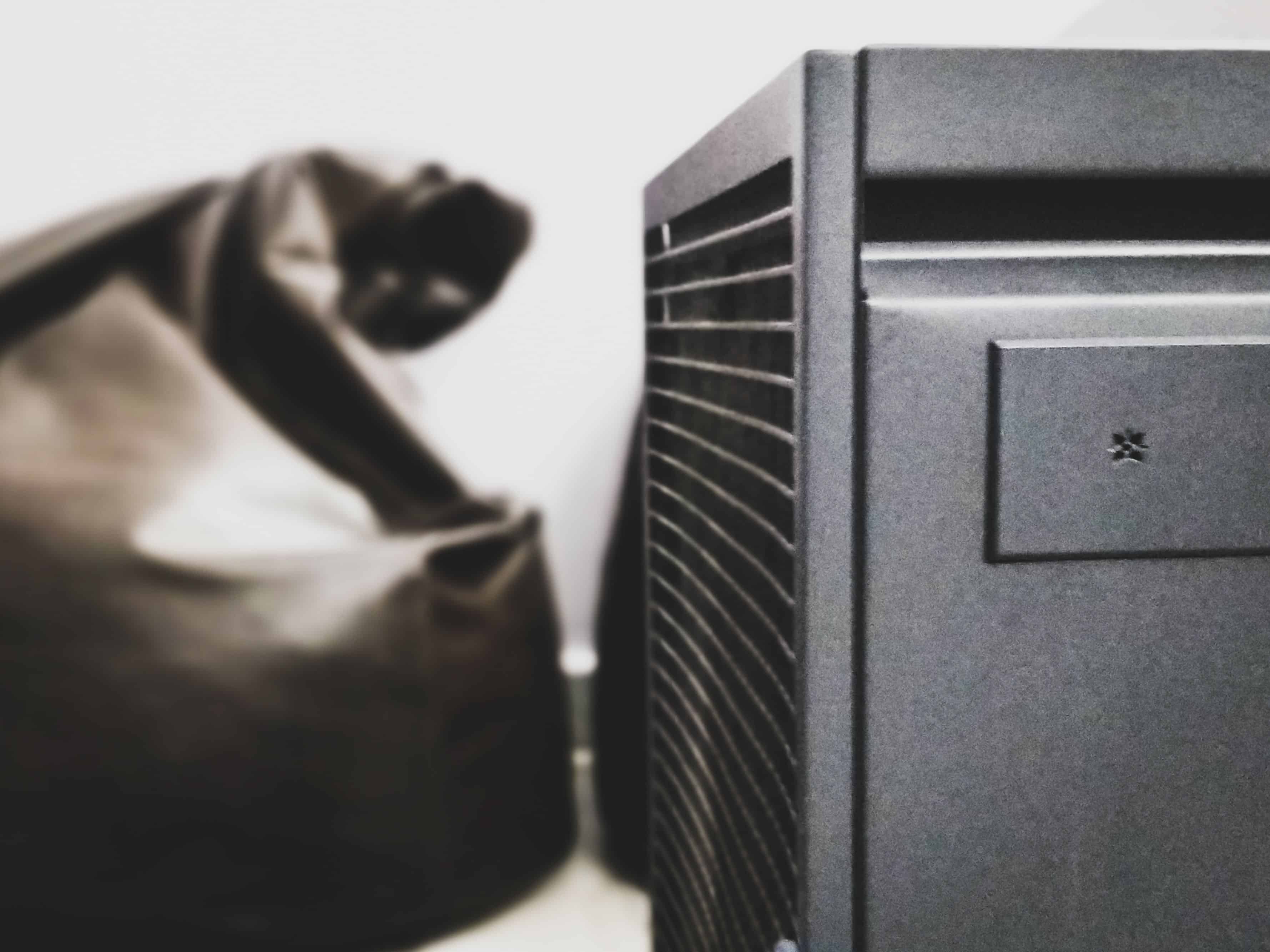 The purifier also has an in-built flap which when opened shows the ergonomically designed buttons. You can select PM2.5/TVOC specifically if necessary. You can also press on WiFi to let it sync the data with the Blueair Friend app.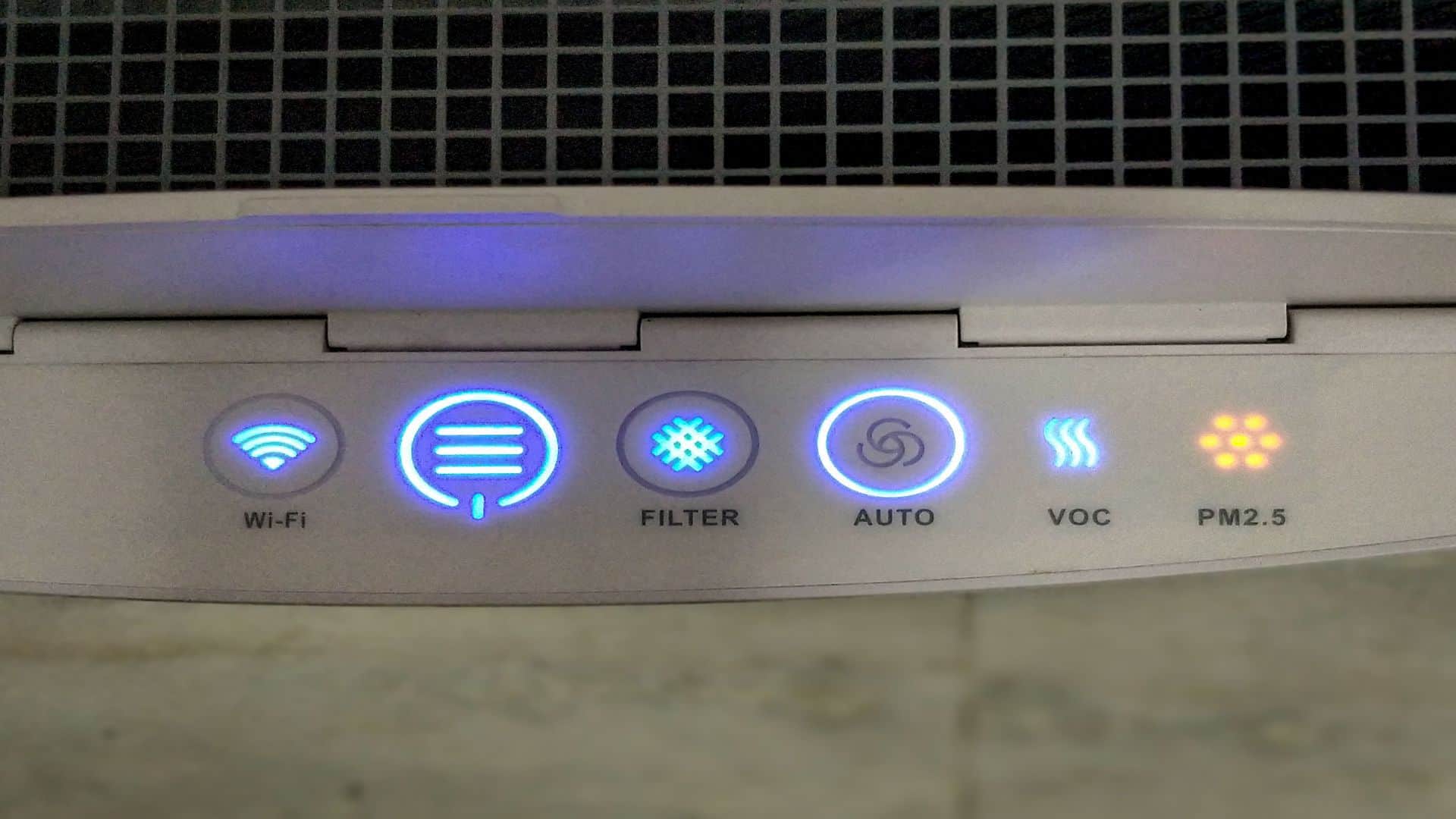 The air enters through the filters drawn by the fan, goes through the ionizer and the HEPASilent filter and is sent out through the vent on the top. This is different from the other purifiers on the market where the air enters from different directions.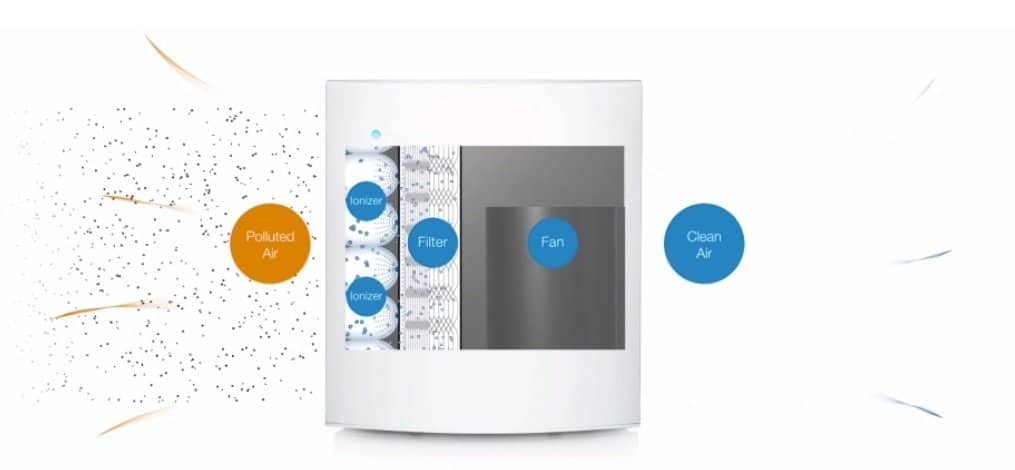 Filtration
In general, there are three common kinds of purifiers based on the filtering mechanism. Before you judge what is best, it is imperative to understand how each of these work.
Ozone Purifiers
Ozone basically reactive oxygen kills bacteria. Although it is very effective in sterilization, there are health concerns on reactive oxygen residues.
Ionizers
Ionizers, on the other hand, generate negative ions that attach to positively charged pollutants and trap them down. The pollutants settle on the floor and hence it purifies your air.
HEPA filter based purifiers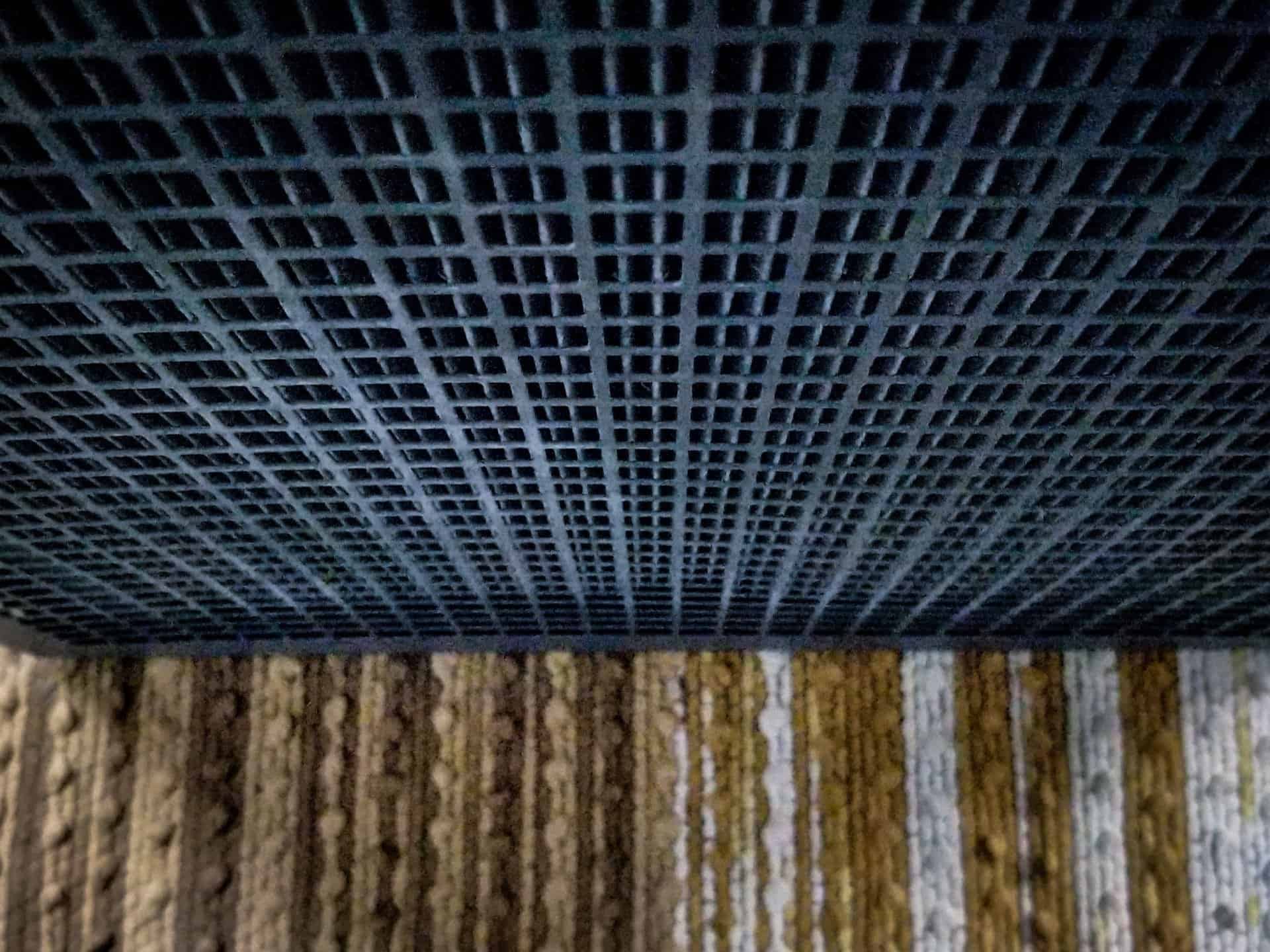 HEPA, (a gold standard filter) stands for High-Efficiency Particulate air filters which can remove 99.97% of the particles down to 0.1 microns. There are a few brands available in the market that offer true HEPA…
Combination of all the above with pre-filters
In addition to these, there are purifiers that even offer 6-stage/8-stage purification with carbon filters, honeycomb filters, pre-filters, etc that absorb smoke, large pollutants, etc.
Now, the best option is obviously to go with a combination of all of these as that would deliver a fault-free system but we would still want to be cautious of ozone. Thankfully, Blueair air purifiers are devoid of ozone altogether and they purify air through pre-filter, ionizer and HEPA. They also come with an activated carbon filter that effectively removes smoke and other harmful gases.
Filter replacement is quite simple in Blueair air purifier as it is conveniently located on the back and you should be able to get it done in a jiffy. The app anyway lets you estimate the filter life.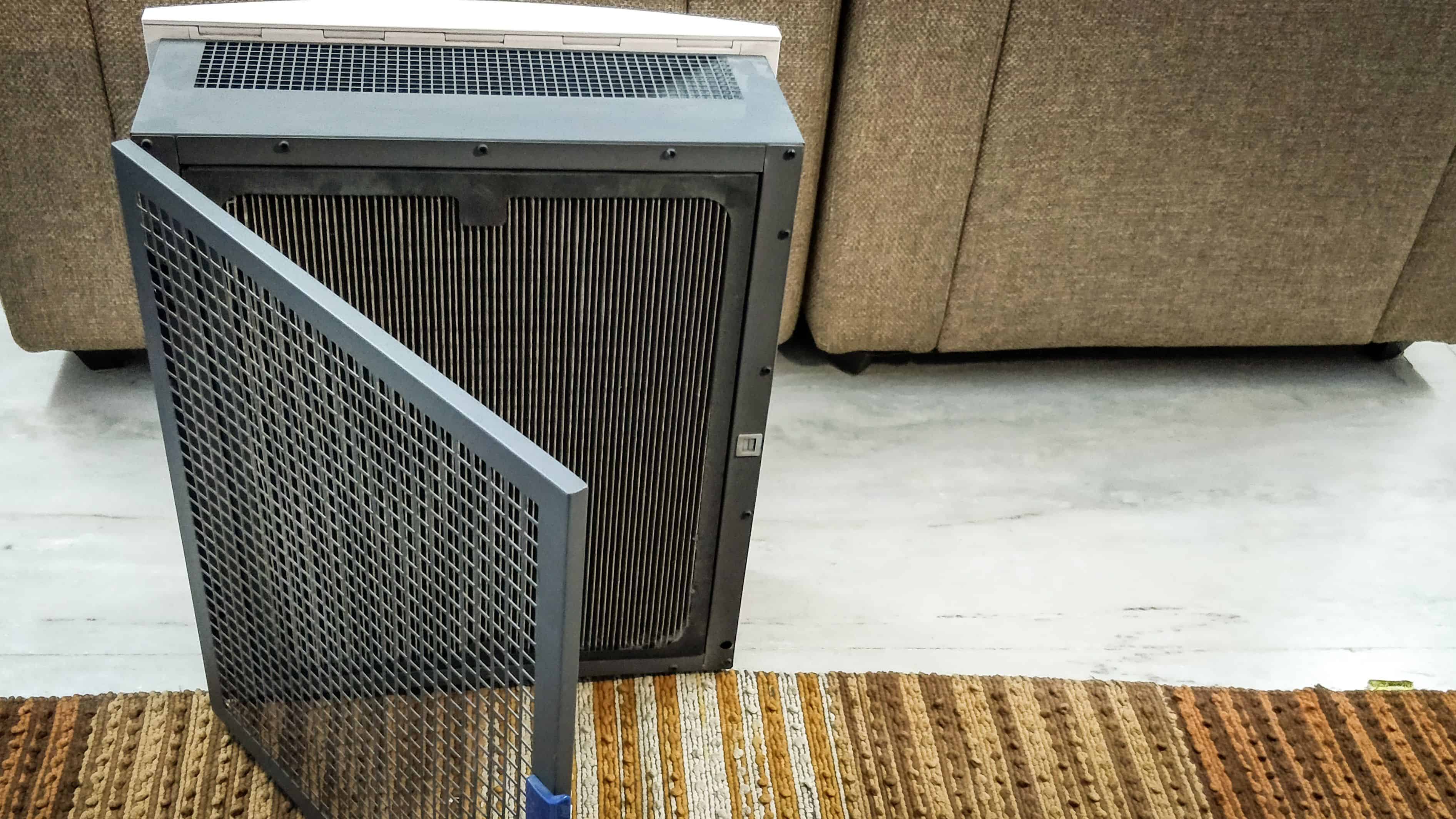 BlueAir Friend App
The purifier can be controlled via the 'Blueair Friend' app. While you set up the purifier and connect it to the same Wi-Fi as your phone, you can control the purifier from your phone directly. You can change the fan speed, LED brightness at night, etc through your app.
You can even set the night mode so that the preset values for LED brightness and fan speed are applied automatically at set times during the night.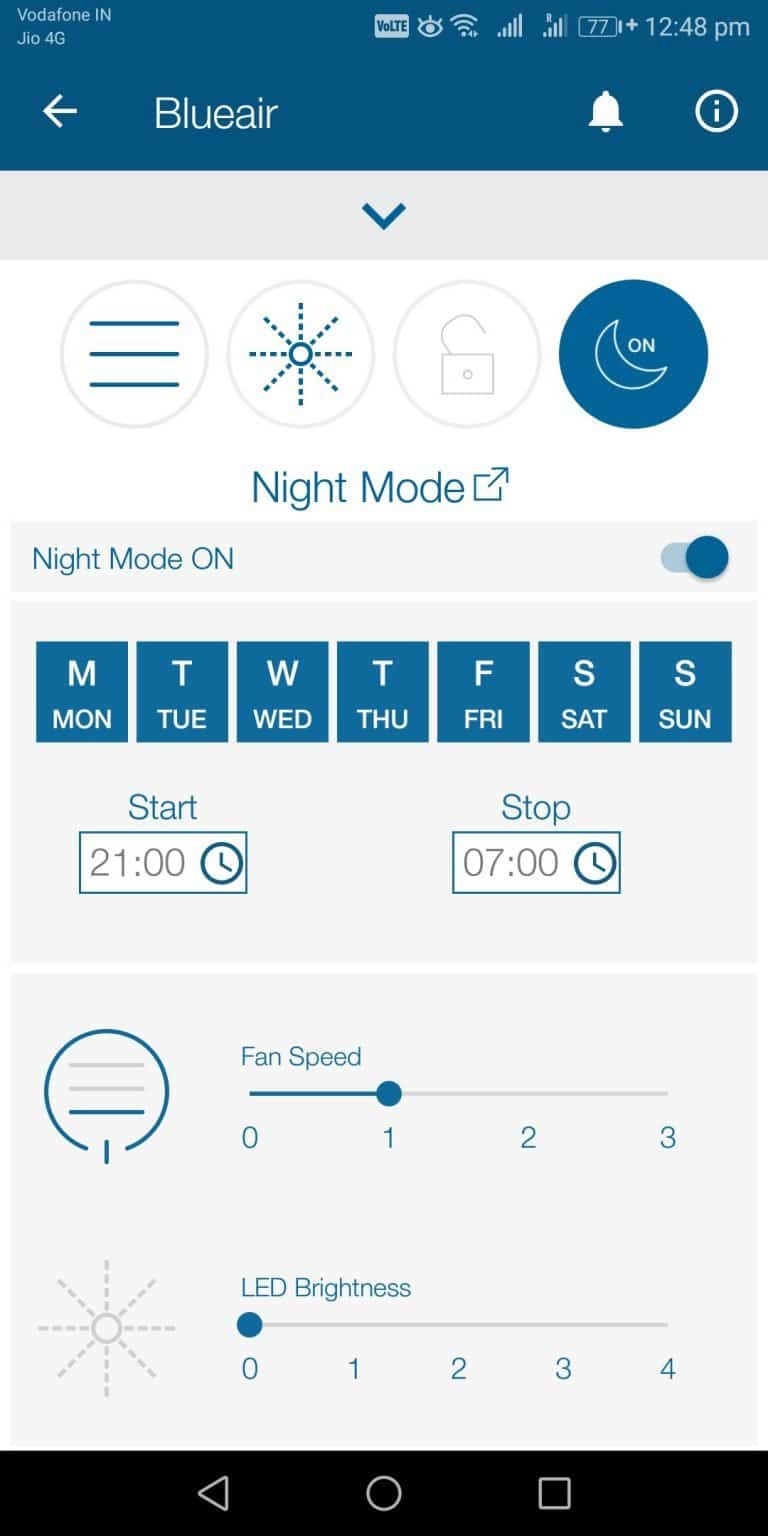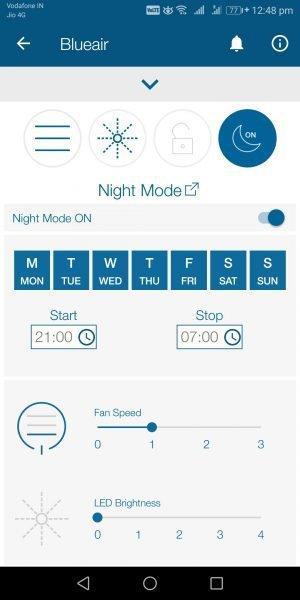 We found it cool that the app also shows you the filter longevity. You can also set notifications which would alert you if the pollutants are above a certain level.
Efficiency
Through the Blueair Friend app, you can view the Particulate matter, Carbon Dioxide equivalent, TVOC (Total volatile organic compounds) and temperature. The app shows the real-time data points and shows a trend chart on how it has progressed over the week/month.
I'd placed it in one of my bedrooms and the moment I'd set it up, I could see that the pollution level around was quite high as PM 2.5 was in the Highly Polluted range during the daytime. Throughout the day, I could see that the purifier was working at its best to reduce the PM levels. This smart purifier has its own 'learning curve' where it learns over time and predicts PM 2.5 right after it has been ON for a considerable amount of time.
Although the app seemed quite user-friendly, I did face one issue- My PM 2.5 levels were quite high all through as pointed out rightly by the app. I'd expected the levels to have come down after 12 hours of the purifier functioning but it didn't seem to happen. This is probably when the learning curve comes into the picture.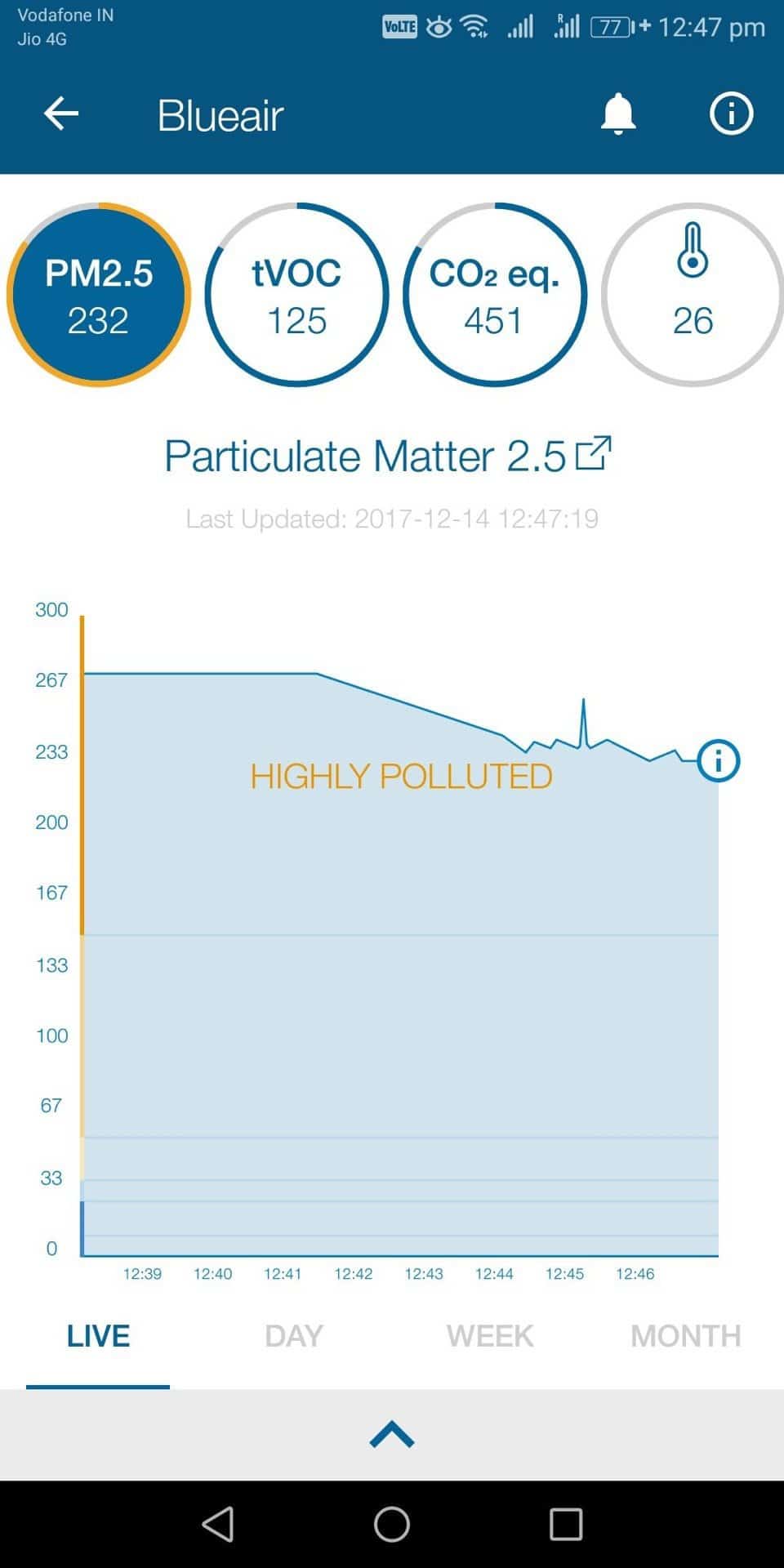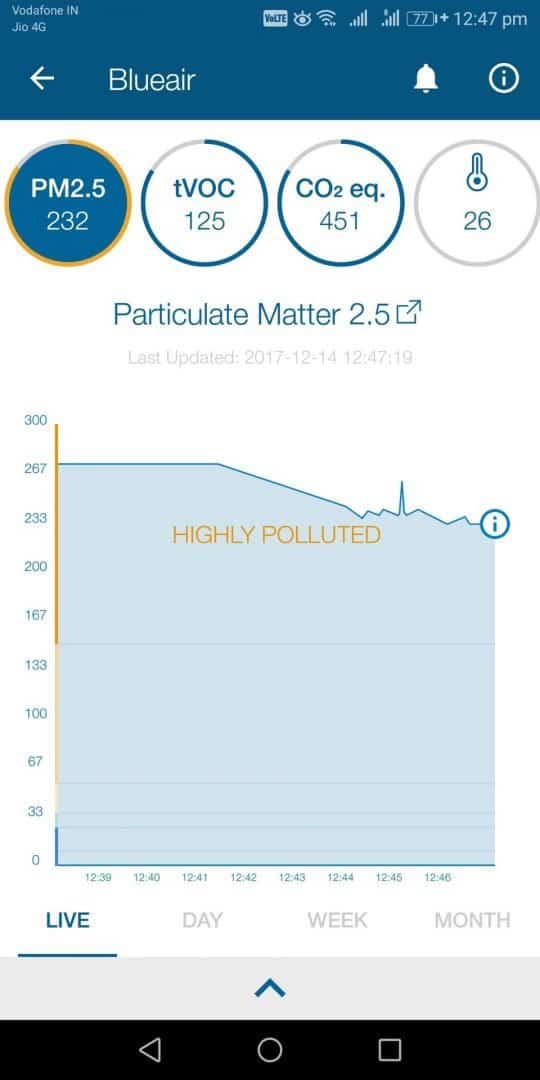 The Blueair air purifier classic range comes with the HEPA filter which should remove 99.97% of particles down to 0.1 microns. The AHAM verification comes as a welcome addition. There are few purifiers around the country that give such assurance.
Although Blueair claims it to be noise-free, I'd slightly differ from that as the purifier did make some noise when it was ON all through the night and the fan speed is high.
Verdict
Do an air quality check – it doesn't cost you much but will definitely help predict and protect you from asthma and respiratory illness. While you invest in a purifier, go for one that has a HEPA filter. Our personal take is that you should stay away from ozone purifiers. The classic 280i is priced at INR 36,999 and falls on the expensive side of purifiers but is worth investing your money on if you prefer the convenience of enabling an auto mode or controlling it from your phone. There, of course, are cheaper non-smart air purifiers available in the market. If you can invest in a higher priced purifier, Blueair Classic 280i blends convenience with efficiency. I can vouch for the fact that my dust allergic family members starting sleeping better from the time we started using Blueair. Simply put, check for two things when you head out– if the purifier suits your room size and if it has a high CADR, that basically defines the job description of the purifier and you'll sleep in peace.