This time in CES 2015, LG going to unveil it's latest flagship smartphone LG G Flex 2 and we got a teaser poster regarding that.
Every other company is trying to hide what they are going to launch in CES 2015, but LG came up with a teaser poster regarding unveiling it's flagship smartphone. Earlier we have seen LG G Flex a curved smartphone which is already bent, now in the poster they teased saying " Redefining the Curve" which seems to be innovative.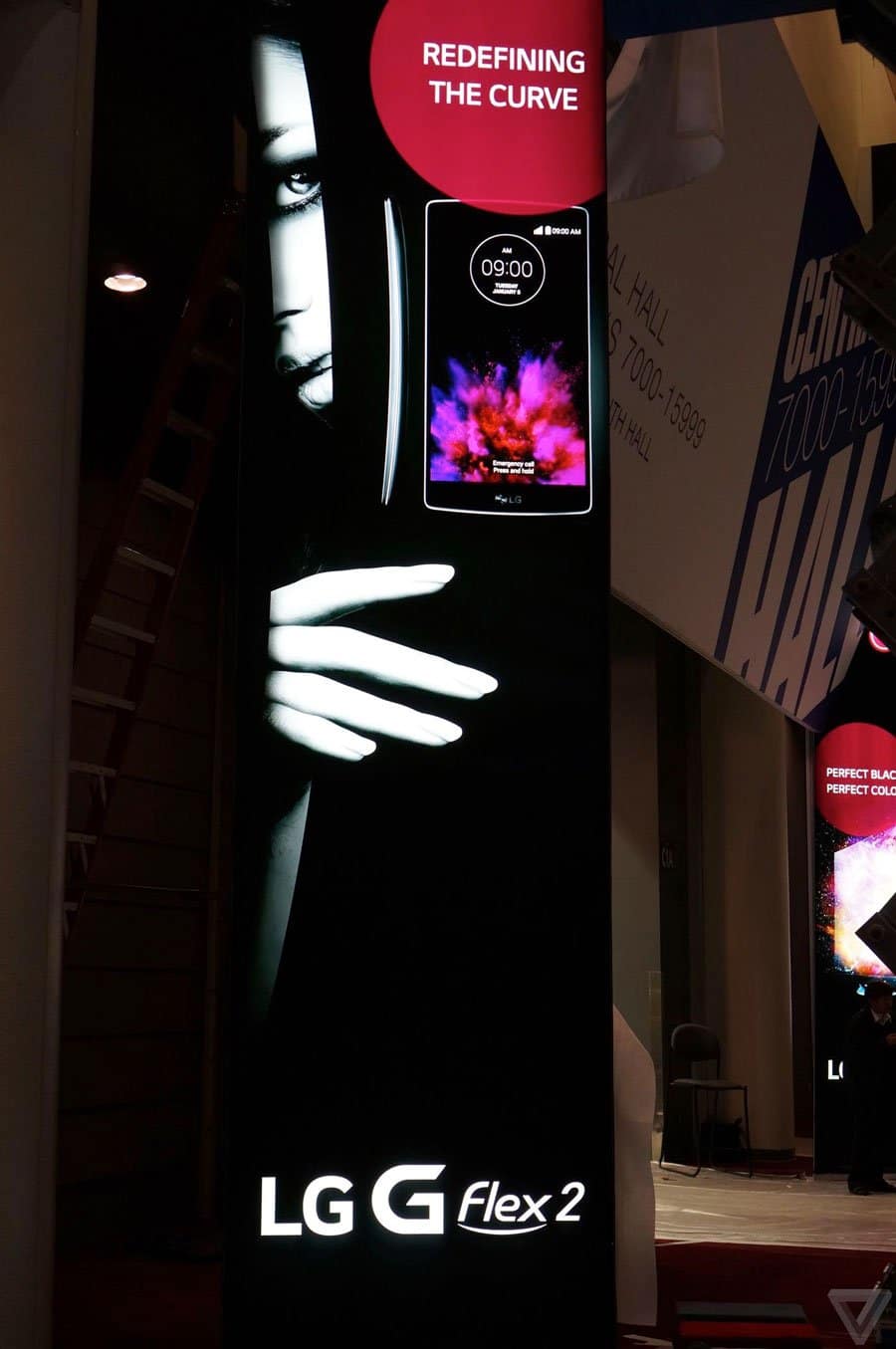 We don't know the actual specs of LG G Flex 2, but we are expecting it to be running on latest Qualcomm snapDragon processor, with in 2 days we might know the detailed specifications of this bended/curved smartphone from LG.
It's predecessor is released in India with a whooping price tag of around Rs. 69,990/-. It has all the high-end specs like 2 GB RAM, Quad-core SnapDragon processor,13 MP primary camera, 3,500 mAh battery etc, the best thing we need to talk about in LG G Flex is it's OLED curved display, you can find more information on LG G Flex here
coming to CES 2015, LG is set to launch Curved monitors too like the Samsung, hope to see a better competition in monitors too.