India is a complicated country, its people, culture and law are complicated and that's why probably it's one of the major markets in the world for big tech giants like Google and Facebook. Wait!! how can a person from another country which is thousands of kilometres away decide about what should be our laws and decide about Net Neutrality? Exactly, this is what's happening now.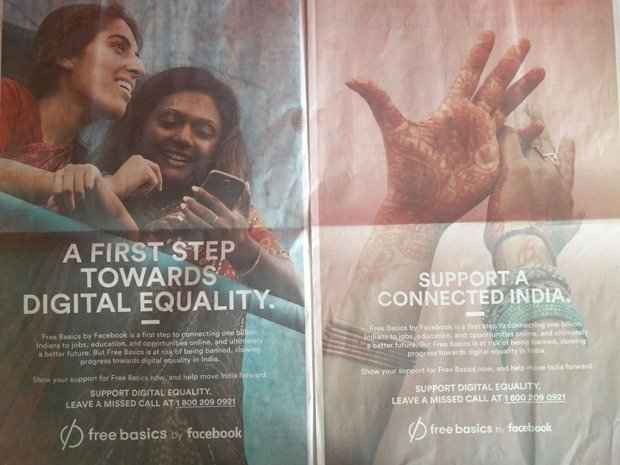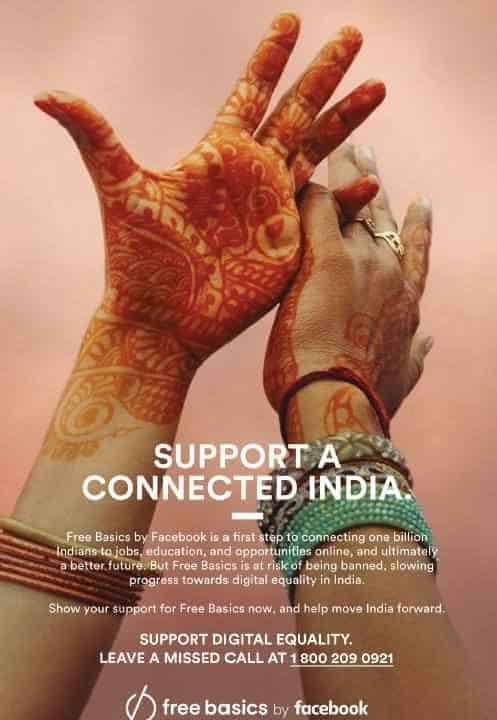 Facebook is pushing hard its Free Basic campaign in India via newspapers using full page ads, and also they are pushing notifications to users with and that is encouraging them to send a pre-written ambiguous email to TRAI supporting Free Basics,. This is just too idiotic for Zuck and his team, and also a disrespect towards us. If you let users outside India decide about matters of our country why don't you go there instead? Why still crying for free Basic? At least for a person like, it matters a lot, I'm not someone who will just stick to some particular services for all my needs. And what's the result of that? TRAI suddenly received thousands of emails from nowhere, so Facebook's evil plan is working for sure. Also, there are a bunch of idiots out there on Facebook.
//
And this is what Facebook said
Hundreds of millions of people in India use the Internet every day and understand the benefits it can bring. This campaign gives people the opportunity to support digital equality in India.
We accidentally turned on this notification for some people outside India this evening for a short period of time — it's been on for English-speakers in India for several days now.
Wow!! How can you make such a mistake? What do you think Mark? Are we stupid enough to believe in you and your company's bullshit fake statements?
//