Demonoid.me is the best Torrent trackers and top download providers, which has been shutdown for many years. Now Demonoid.me is back online, a few months ago. They provide the best Torrent trackers and Premium downloads for free. The only thing you need to be the part of Demonoid.me, is to be registered user. You can register to Demonoid.me, only using a invitation code.
IGW (Igadgetsworld), is offering Give Away to our wonderful readers, a free invitation code of Demonoid.me. Here is the process to get your Free invitation code for Demonoid.me automatically to your email.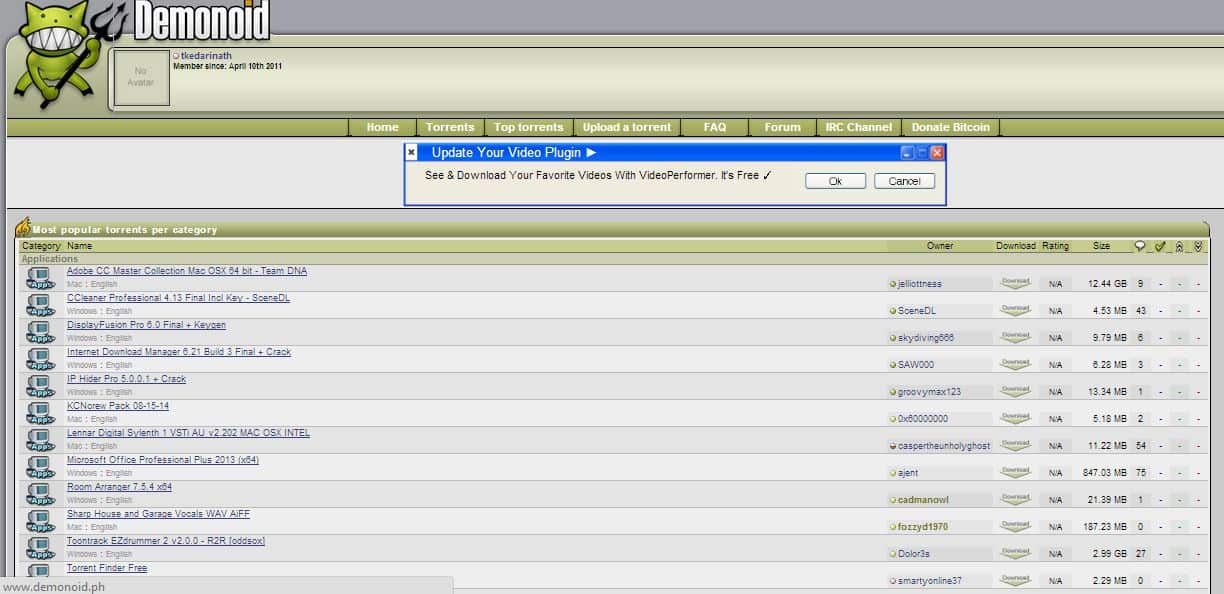 Process to get your free invitation code for Demonoid.me:
a Rafflecopter giveaway
//widget.rafflecopter.com/load.jsWe are using Rafflecopter giveaway system (with 15 points), so in brief let me give you a detail steps to get you a free invitation code for Demonoid.me
Like our Facebook page and grab 5 entries
Follow us on Twitter to grab another 5 entries
Final step, tweet about this giveaway in your twitter use  #demonoidiGw

we can see the entries list in the system, so everything counts here !
5. We will generate an invitation code via the 'Gate Keeper'
6 .We will send you an invite through your email address or to your facebook page or to your twitter profile (direct message)  so be sure you do not provide any  fake social network.
6. We will generate a demonoid invitation code for those who got 15 points, make sure you subscribe to our mailing list for more giveways like this.
Finally, Use this invitation code for registering yourself for Demonoid.me.
Registration link:  http://www.demonoid.ph/register.php
Note 1: Public registrations are closed, you must have an invitation code provided by a current member to be able to register.
Note 2: Invitations are free. Selling invitations is not allowed. If you paid for your invitation, it will be banned. Don't be fooled, there is no such thing as an authorized seller.
Bonus :
Free Codes for First two lucky visitors: This can be used by only first two Lucky visitors to Igadgetsworld.com and please do comment here, if you register :)
Gate Keeper Code-1: tkedarinathX6ywkgcrc01893pz1vgene4iiwlnqcbize (used by our Yogendra)
Gate Keeper Code-2: tkedarinathX4fe5bnhmax48vgm25snky4lvxbpdjzj12
Make sure you subscribe to our mailing list for more giveaways like this,
Update: we have sent to the entries who liked, followed and tweeted about the giveaway, and for those who have just liked or followed, we have disqualified them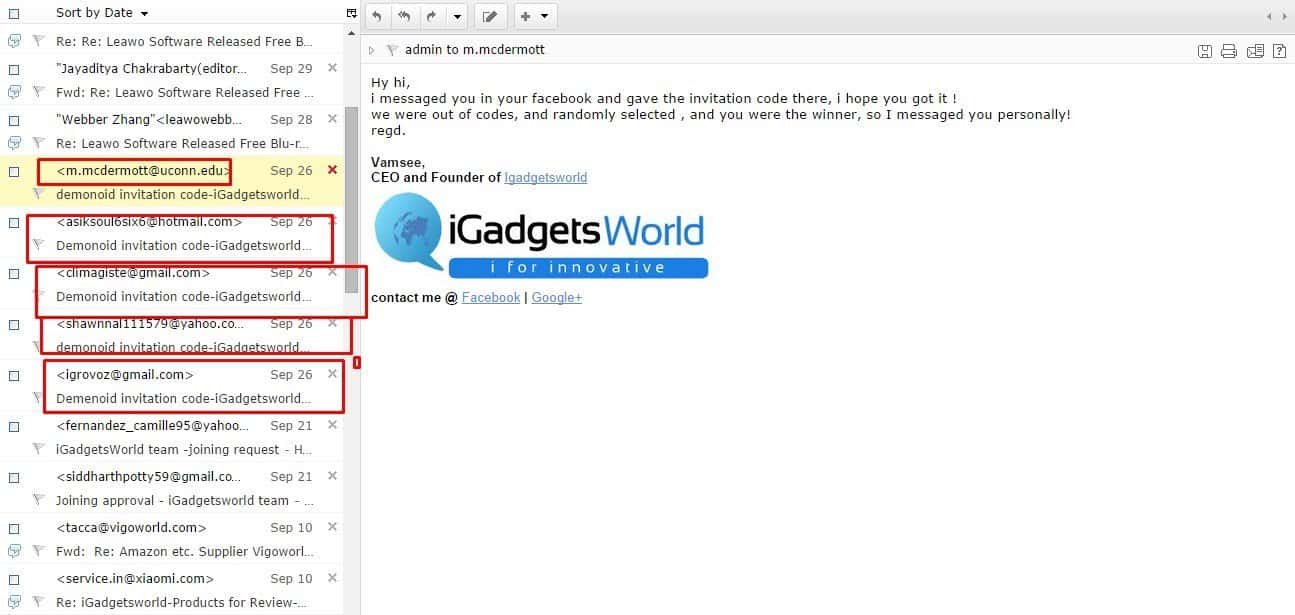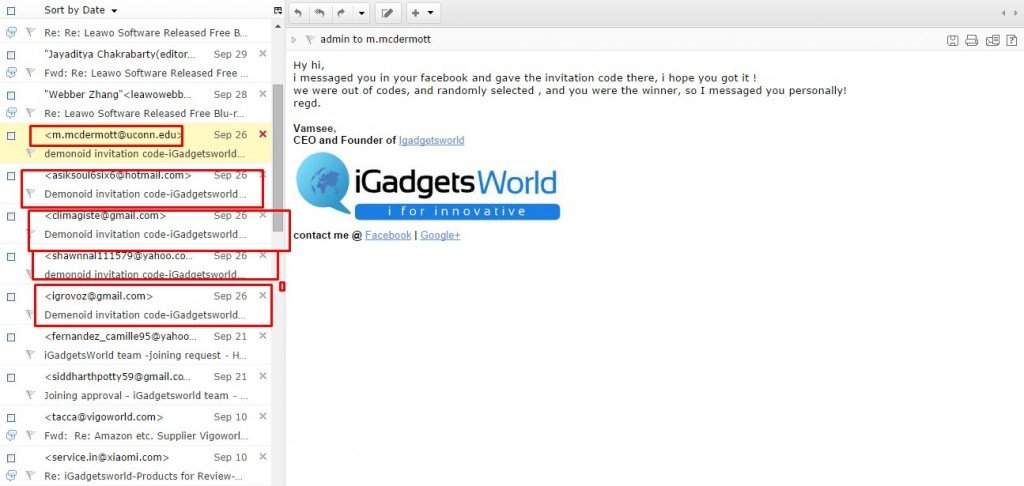 Just a sample screenshot, the contest has been ended more than 10 days back and if you still need invite try to drop your email, in the comments or subscribe to our feed! we possible sending special giveaways to the readers