Just a week ago, I had published my review on EasySMX Cool 2000 Gaming Headset and as mentioned, I also got another gaming accessory, and it's the EasySMX V18 Gaming Mouse. Of course, I didn't try to test both of those simultaneously as even a new headset doesn't affect me much while playing games, but adapting to a new mouse does surely takes more time. It has been almost a month since I've started using the mouse and here is my EasySMX V18 Gaming Mouse Review.
EasySMX V18 Gaming Mouse Review
The EasySMX V18 looks different compared to any regular mouse. That is obvious as it is designed for gaming. It's plastic but feels good in the hand. There are the left and right buttons like every other mouse, but the scroll wheel is kinda different with a rubber finish that makes it feel very comfortable while scrolling web pages. Behind the scroll wheel, there are two buttons for increasing or decreasing DPI and well, the EasySMX V18 has a very wide DPI Range- 400 to 4200.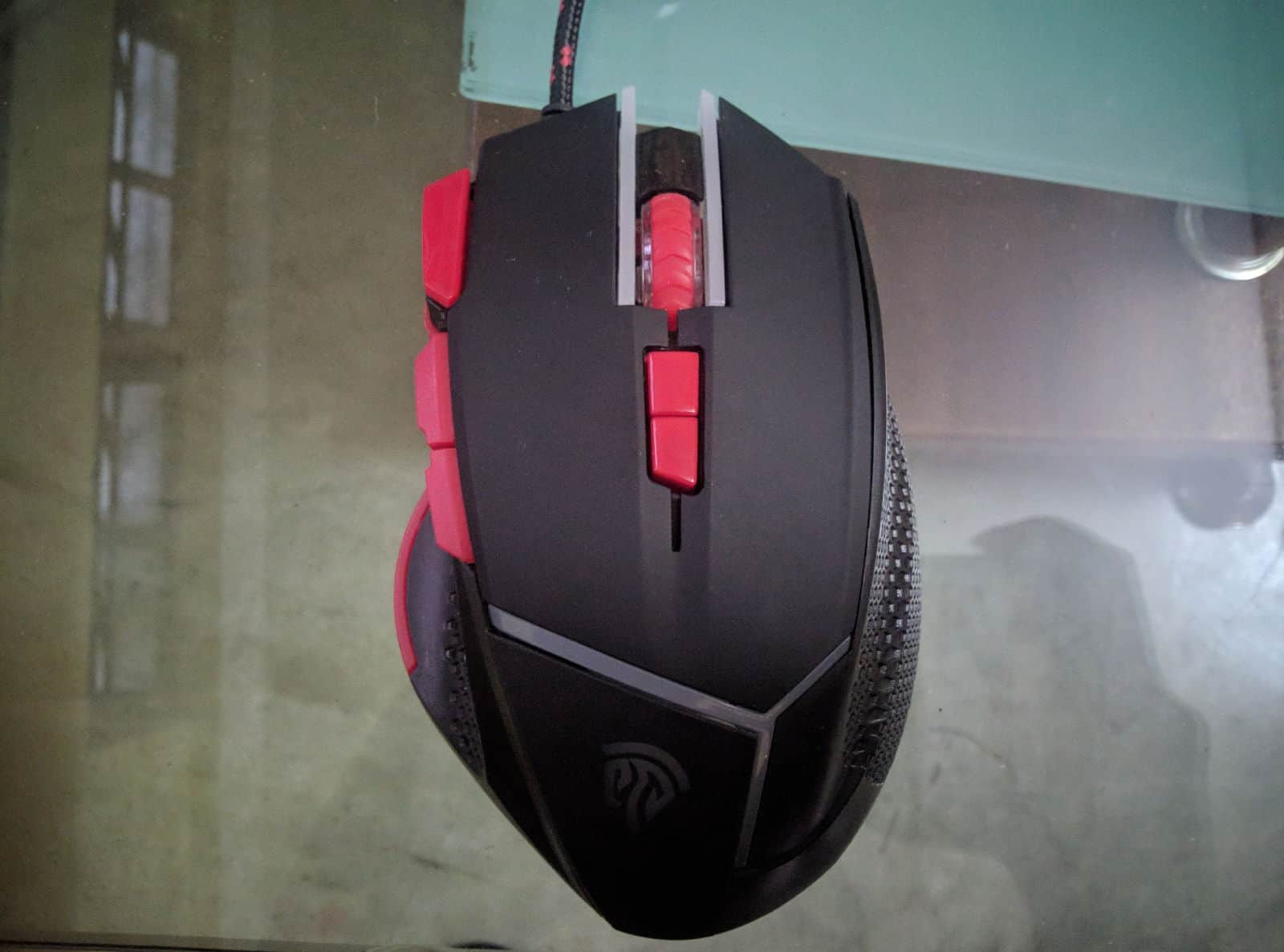 There are six levels of DPI- 400, 8000, 1600, 2400, 3200, 4200. Apart from DPI buttons, there are three more buttons on the left edge which are programmable and there is another button near the palm grip, called a Sniper Button.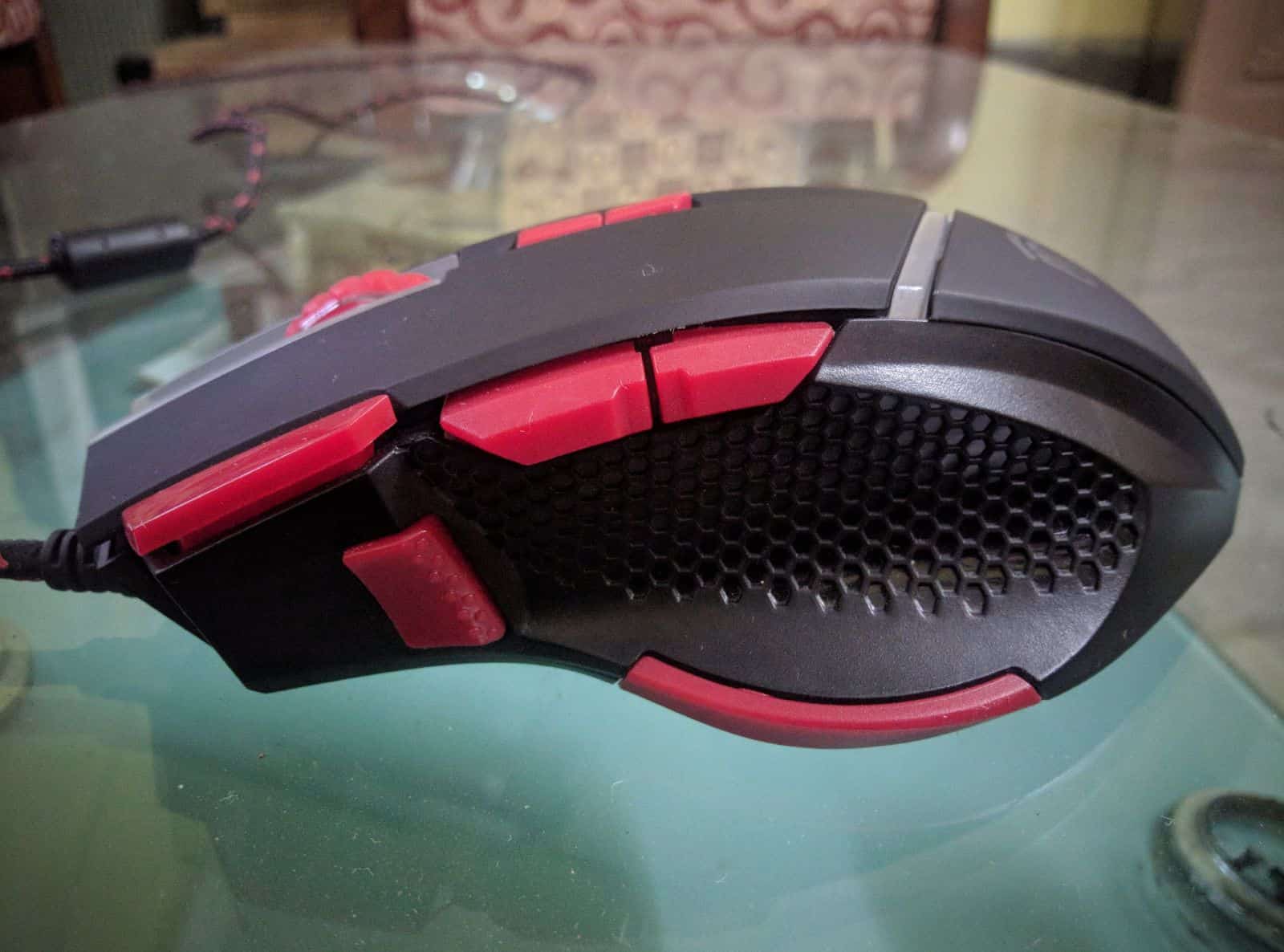 There is a transparent EasySMX logo which glows along with the scroll wheel as it has a transparent shielding from the inner core of the mouse. At the bottom of the mouse, there are chambers for weights which you can open and adjust the weights for the best possible experience.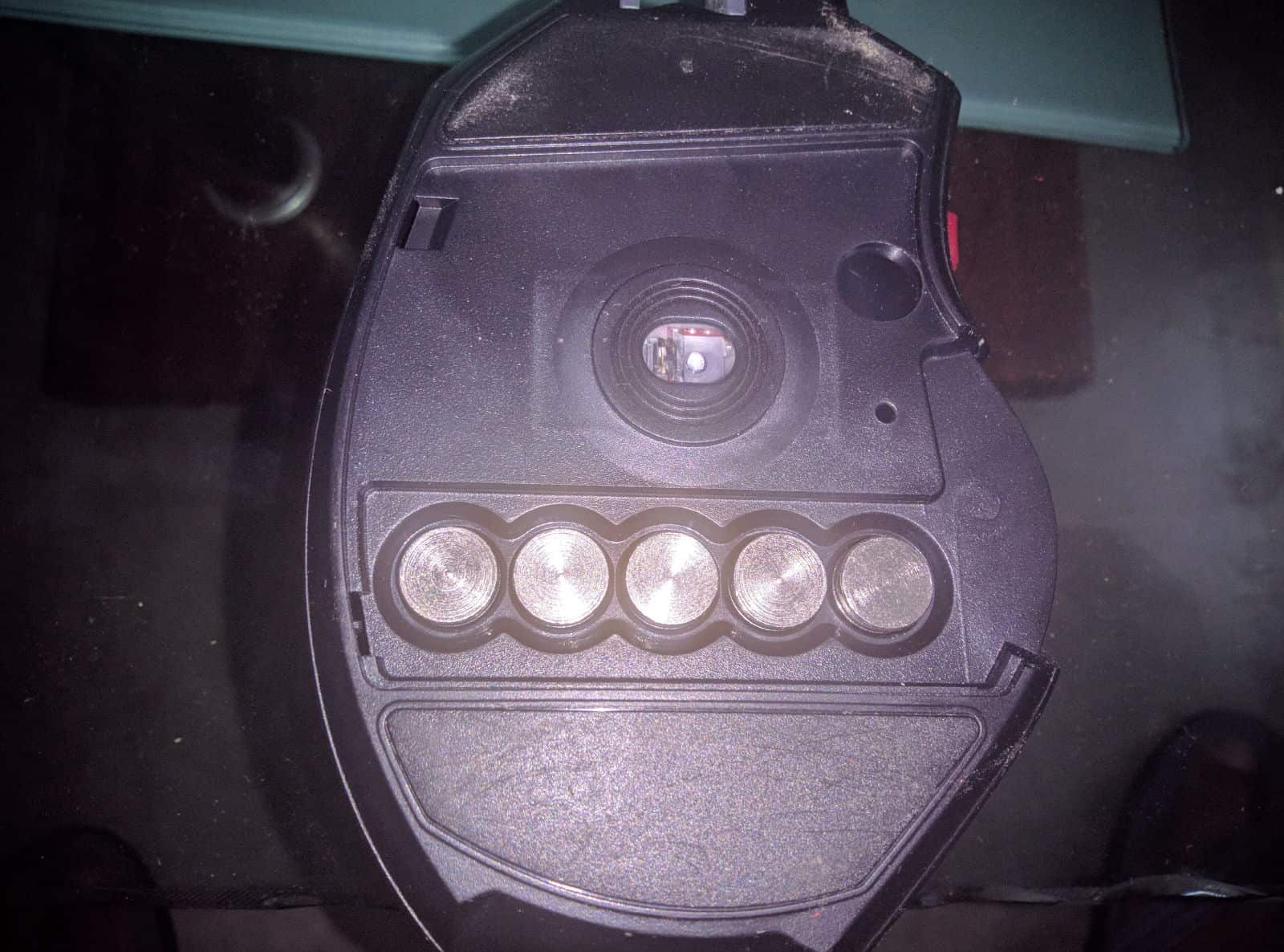 The EasySMX V18 has an extra large thumb rest that is quite hard to find in budget gaming mice. The mouse comes with a 1.8-meter long braided cable, ensuring that the product lasts longer.
EasySMX V18 Gaming Mouse – Performance
Now, in terms of gaming, the EasySMX V18 mouse performed decently. I play a lot of games, but lately not even buying all the new games, because I hardly get time to play them. Still, I installed a few games last month to try out the new gaming accessories.
The first game that I played using this mouse was the Call of Duty: World War II and well the experience was good, though initially, I had to figure out a bit what DPI would be perfect for the game. However, the experience is completely different for a fast-paced FPS game like Counter Strike Global Offensive. I had to reduce the DPI a bit for AWPing, but well, here's the bummer- The sniper button isn't something great in my opinion and it's quite gimmicky. It might not be useful for many people who don't have very big hands or long fingers. The Sniper Button is placed a bit far away in my opinion and I had to forcefully stretch my thumb to use that, whereas a right click does the same, effortlessly!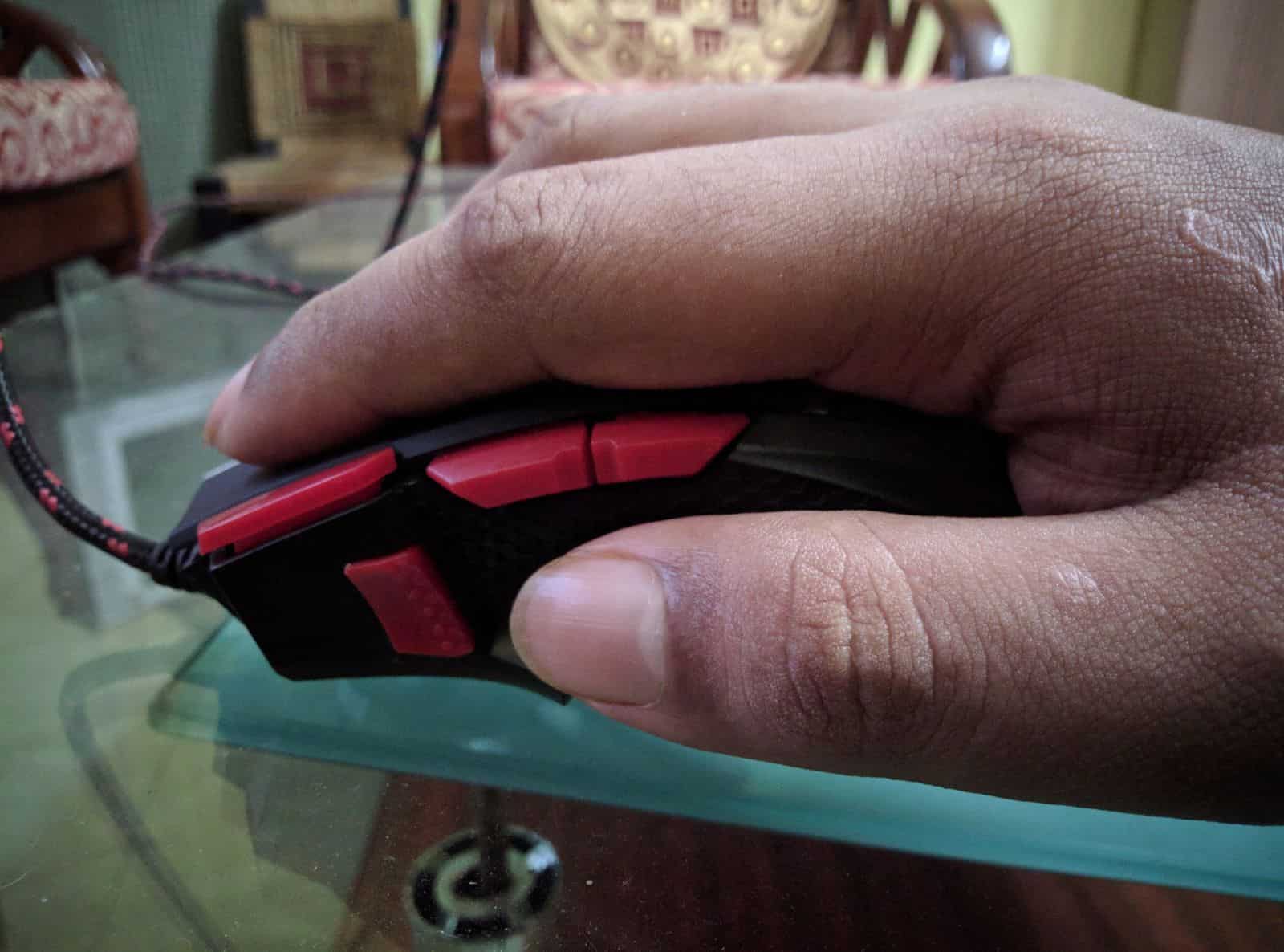 Also, I tried tweaking the weight of the EasySMX V18 as I always feel like I need some extra weight on the right for effortless flicks.
EasySMX V18 Gaming Mouse – Final Verdict:
Overall, the EasySMX V18 is quite a decent gaming mouse if you're having a kinda tight budget. However, at this price segment, it is sometimes maybe better to grab a mouse by Logitech, if you're not interested in getting too many features, but hey, the choice is yours.