The Book Challenge has been a new trend on the social giant Facebook and the results are out. We will give an idea about how books got more popular with this social media trend.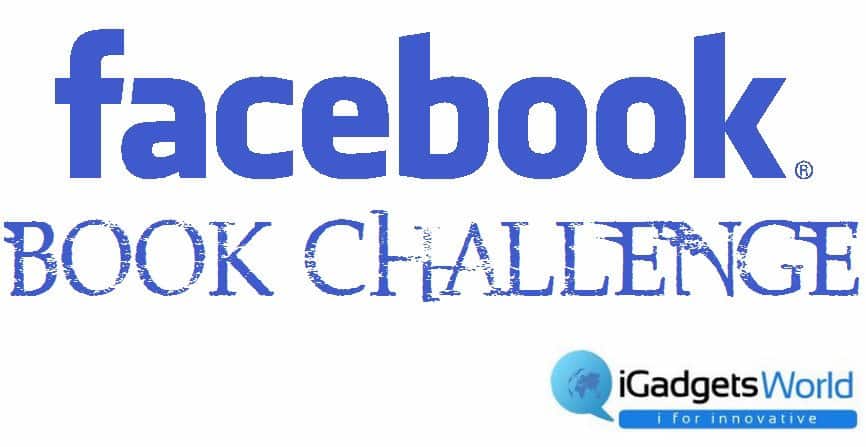 Selfies, Ice Bucket Challenge, Rice Bucket challenge and upto infinity, yes there are infinite number of ways people wanna share their interest on the social medias and also know about each others' taste. And the Book Challenge of Facebook is just like that. You publish your Top 10 favorite books and challenge others to do he same. Now, this challenge revealed some interesting facts.
Facebook's data analyst team analysed 1,30,000 status updates related to Book Challenge and this brought up some interesting info. Among the people participating in this 63.7% were from the US, followed by 9.3% in India, and 6.3% in the UK. There were more women than men participating in the exercise, with a ratio of 3.1:1. The average age of the participants was 37 (That sounds odd!!)
And Happy Potter topped the list with 21.08% people mentioning it in their Top 10 list, however the Holy Bible falls far behind, which could gain just 7.21% and remained at number 6 on the list. Another book like Harry Potter also gained a good number of mentions and that is The Lord of the Rings got at the 3rd place with 13.86%. Here's a complete list of Top 10 books mentioned in this social media challenge session.
Harry Potter series – J.K. Rowling – 21.08%
To Kill a Mockingbird – Harper Lee – 14.48%

The Lord of the Rings – JRR Tolkien – 13.86%

The Hobbit – JRR Tolkien – 7.48%

Pride and Prejudice – Jane Austen – 7.28%

The Holy Bible – 7.21%

The Hitchhiker's Guide to the Galaxy – Douglas Adams – 5.97%

The Hunger Games Trilogy – Suzanne Collins – 5.82%

The Catcher in the Rye – J.D. Salinger – 5.70%

The Chronicles of Narnia – C.S. Lewis – 5.63%
Oh, there is more, they have also revealed five more, which did not get into the Top 10, but they are also pretty popular. Here's the list of 11-15 favorites.
The Great Gatsby – F. Scott Fitzgerald – 5.61%

1984 – George Orwell – 5.37%

Little Women – Louisa May Alcott – 5.26%

Jane Eyre – Charlotte Bronte – 5.23%

The Stand – Stephen King – 5.11%