Obesity is a big problem now, mostly in developed countries where people consume a lot of fast food that contains a lot of oil. And oil consumption is directly related to heart diseases, obesity, and many other health issues. What if, you could keep a track of how much oil you're consuming? Thankfully, now there is a way as Fresh Geek Smart Oil Dispenser is a gadget that you must have in your kitchen.
The Fresh Geek Smart Oil Dispenser is the first of its kind, an oil dispenser that keeps a track of oil intake in any food you cook, and provided real-time data regarding the amount of oil you're using. Also, it tracks the freshness of the oil and alerts you when you're using a higher amount of oil, beyond the daily limit as recommended by the FDA. Here's how it works.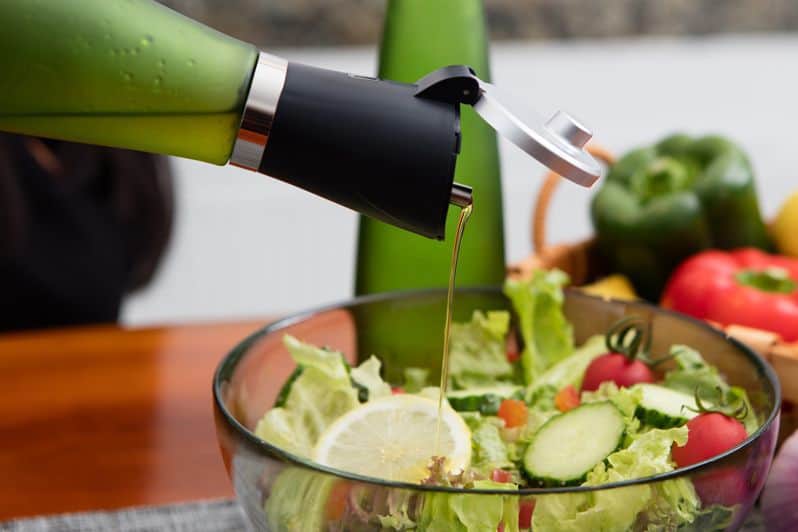 The creators of this product have partnered with State Key Laboratory of food science & technology of Jiangnan University in China and they claim that environmental temperature and air exposure have an influence on the oxidizing of vitamin E in your oil. The Fresh Geek Smart Oil Dispenser keeps into account the factors like temperature, air exposure times, and the manufacture date of the oil. And based on the complex calculations, it tells you whether you should use the oil or not.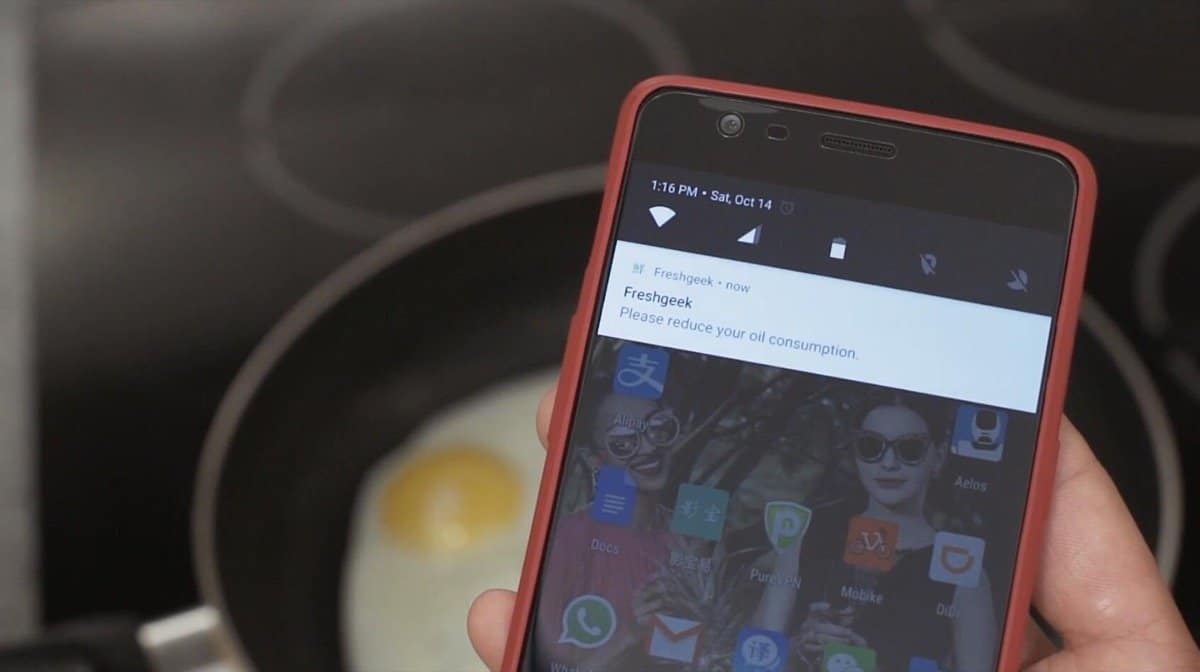 This smart oil dispenser is paired with a companion app, that can provide alerts, usage data and show oil consumption calendar. Also, setting it up is too easy- You just need to pour the oil into the dispenser and add some data in the app like the date of manufacture and expiry, along with the oil type. Then, no matter how many times you use oil while cooking, it tracks how much you are using and provides alerts as soon as you cross the daily limit. Currently, the Fresh Geek Smart Oil Dispenser is being crowdfunded on Indiegogo and you can grab it for as low as $49.