Nothing can be as bad as losing your brand new Android smartphone, hopefully there's some kind of solution now and a hope to get it back.

You have invested a lot of money in buying a brand new Android smartphone and you lose it just within a few weeks, that's kind of frustrating situation for most people. It happened with me too, hopefully where i left that shopkeeper was honest enough to call me on my secondary number and asked me to take it back immediately. But this may not be same with everyone, Now, you may think that locking up your device is a solution to prevention of redistribution of your data, but that doesn't mean that you are going to get your phone. if you lock your device the guy who found it might have problems contacting you, practically almost impossible if he doesn't know you. But you you can get your lost Android phone back.
Google has come out with some help for the Android users, on the web with Android Device Manager. The web interface and the app has now a few more options. Just like before it has the option to force lock your device keeping all your contacts and media safe. Apart from that there is a new option. You can now add a recovery message along with a phone number at which the person who found your phone can call back. You can set any message you want and a phone number so that the person can call you back and you can make arrangements to get your phone returned.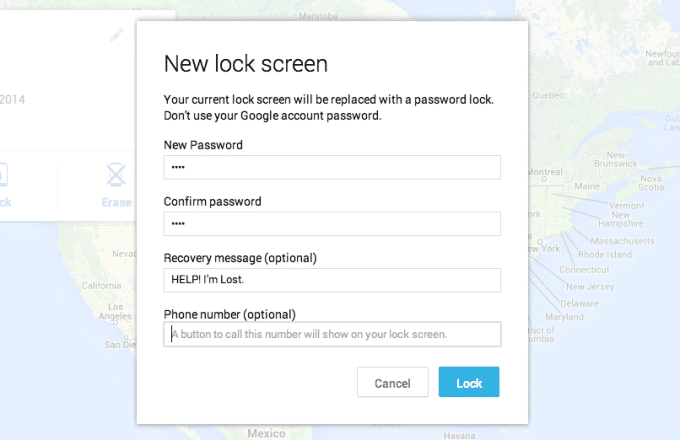 So, when someone finds your phone, there are two possibilities: Either the person will have to enter the password to unlock the phone or he will have to hit the big call button to call you and return the phone. So, do it right now and keep your phone secure. If you lose your phone follow the steps, when someone calls you, no matter how angry you are, be polite and thank him first. Then both discuss about a way to return the phone. Get the Android Device Manager below.
Check out our previous post on Top 5 custom ROMS for Xperia Z2 to find out from the top ROMs, which suits you.
Source: Phandroid