In this day and age, stepping out of home for short trips, weekend getaways and vacations are what we long for. While we all look forward to it, those who travel with their family know the risks associated with home security well. There's a constant fear in the back of our mind when it comes to locking our houses for an extended time. Godrej Eagle i Lite is out to solve this exact problem.
Godrej has been a strong player in the home security solutions segment with its array of locks, security cameras, and surveillance systems. If you're looking at a safe, easy-to-install security camera for your home, check out our review on Godrej Eve. Godrej Eagle i Lite is another DIY installation home security burglar alarm that can be installed in less than 10 minutes.
Godrej Eagle i Lite Review
How does it work?
Right out of the box, you have a control unit (this is the unit which will start the alarm) that needs to be plugged into the socket. This can be plugged in anywhere in your house and can be connected to about multiple sensors at one go. Every unit you order has two sensors that should be pasted on to two sides of the door. The sensors should be stuck within 1cm so that any unauthorized movement will trigger an alarm.
There is a tiny remote control with exactly 4 options – Arm, Disarm, Home mode and SOS. Once you paste the sensors to your door and click on 'Arm', the control unit is ON. In case the door opens/the two sensors lose contact due to unauthorized entry, the alarm will go off with a blazing sound. This can only be switched off if you have the remote control and you click on 'Disarm'.
The home button on the remote control obviously indicates that you're home and it is a safe zone. As long as the home mode is ON, any activity at the door won't trigger an alarm. SOS – as the name goes just triggers an alarm instantly regardless of the mode. There you go – 4 simple steps.
How to install?
As I said, it's so simple that you don't even have to think twice. Open the box, tear off the 3M tapes, stick the sensors to the wall as shown below.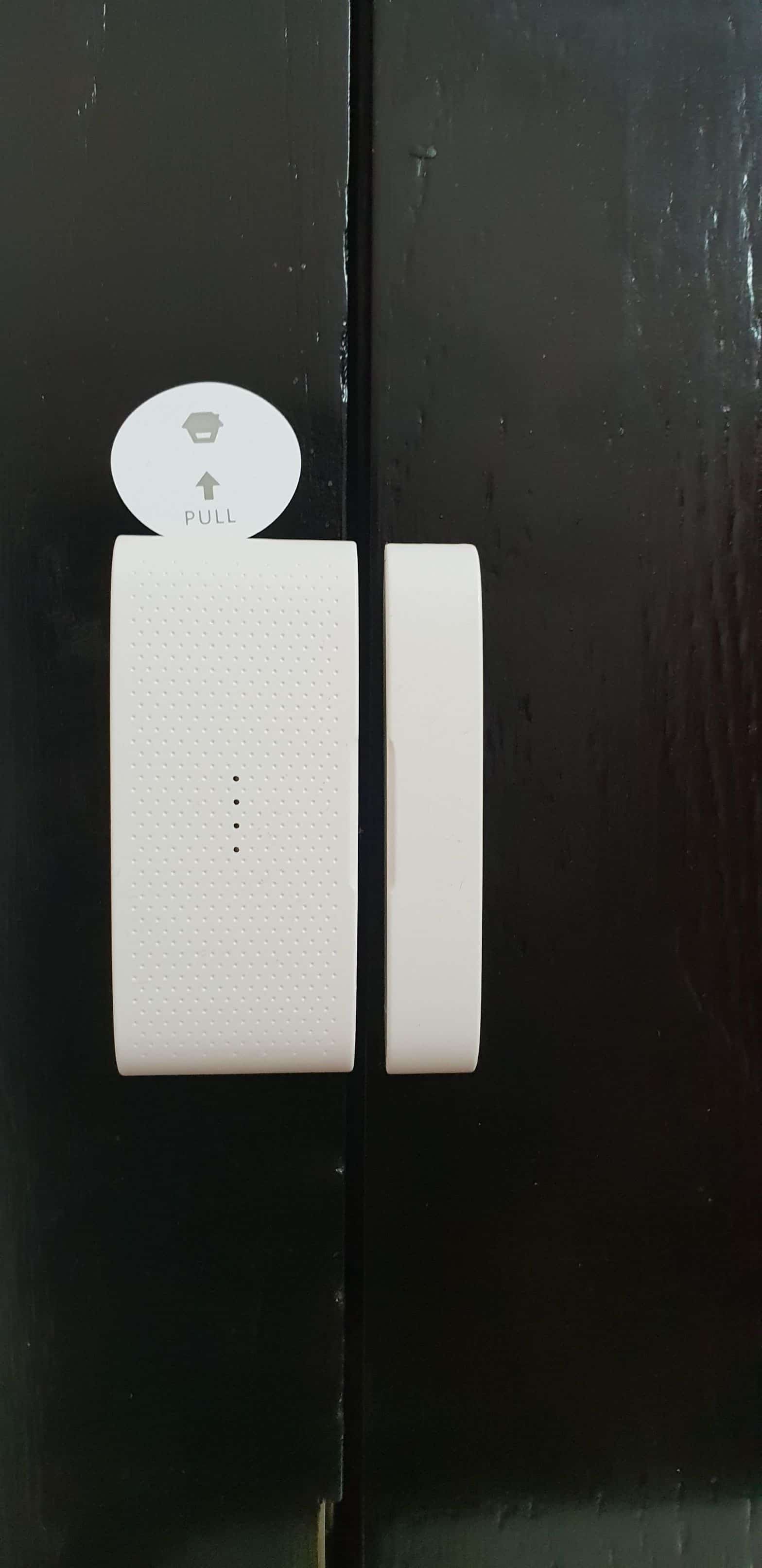 Remove the insulation tape by pulling it up.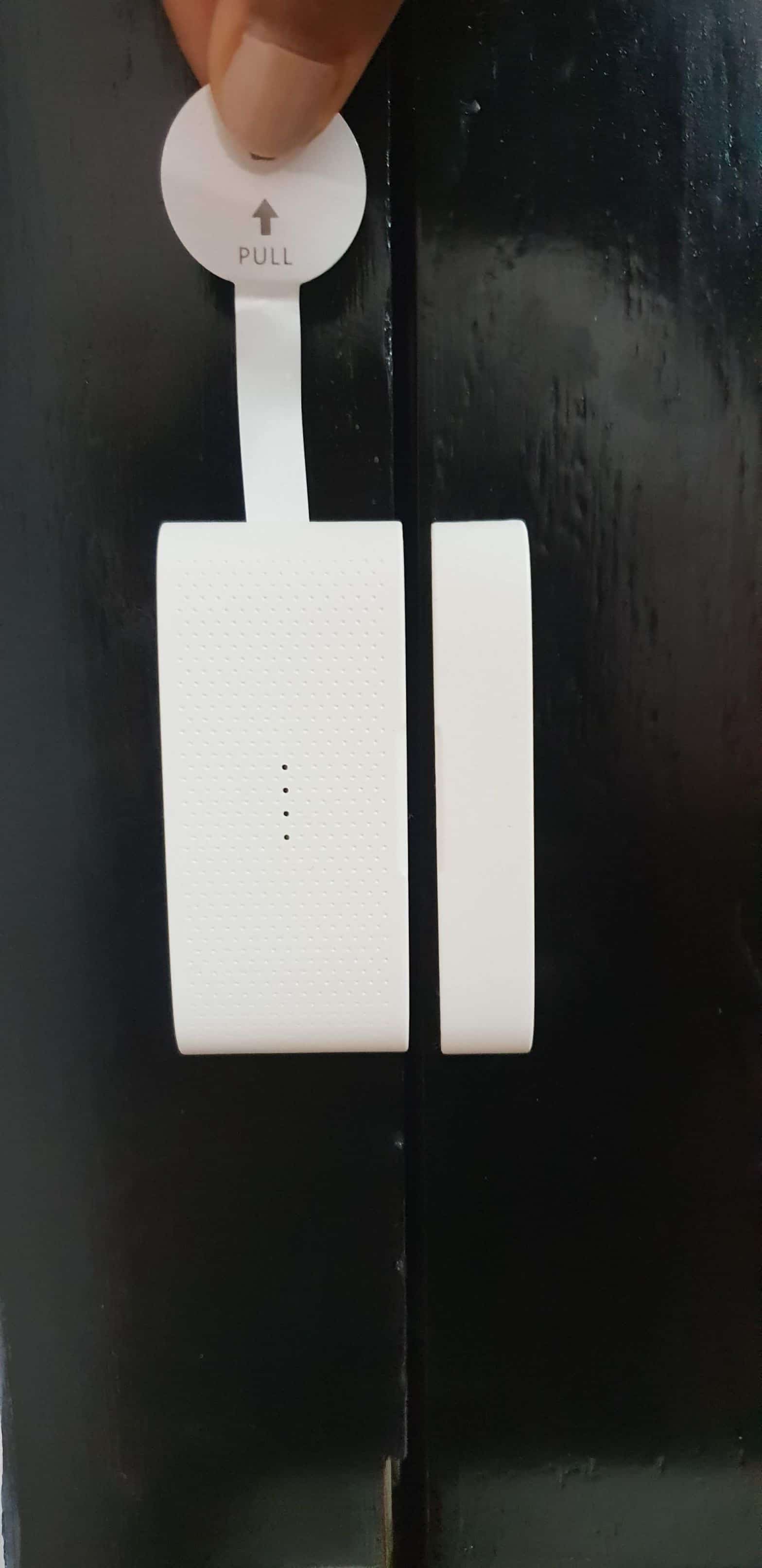 Plug in the control unit into a socket.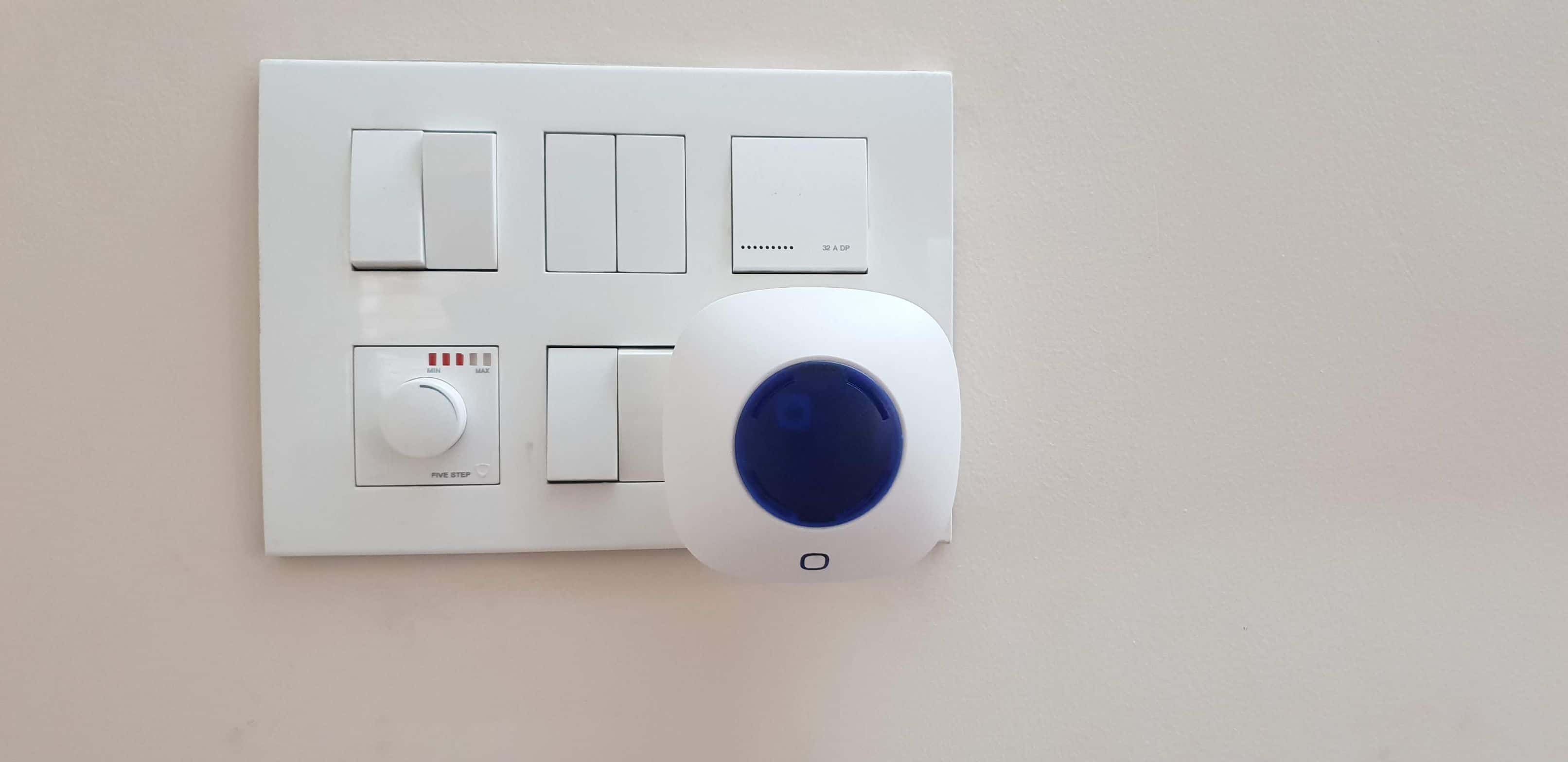 Click on 'Arm' on your remote control.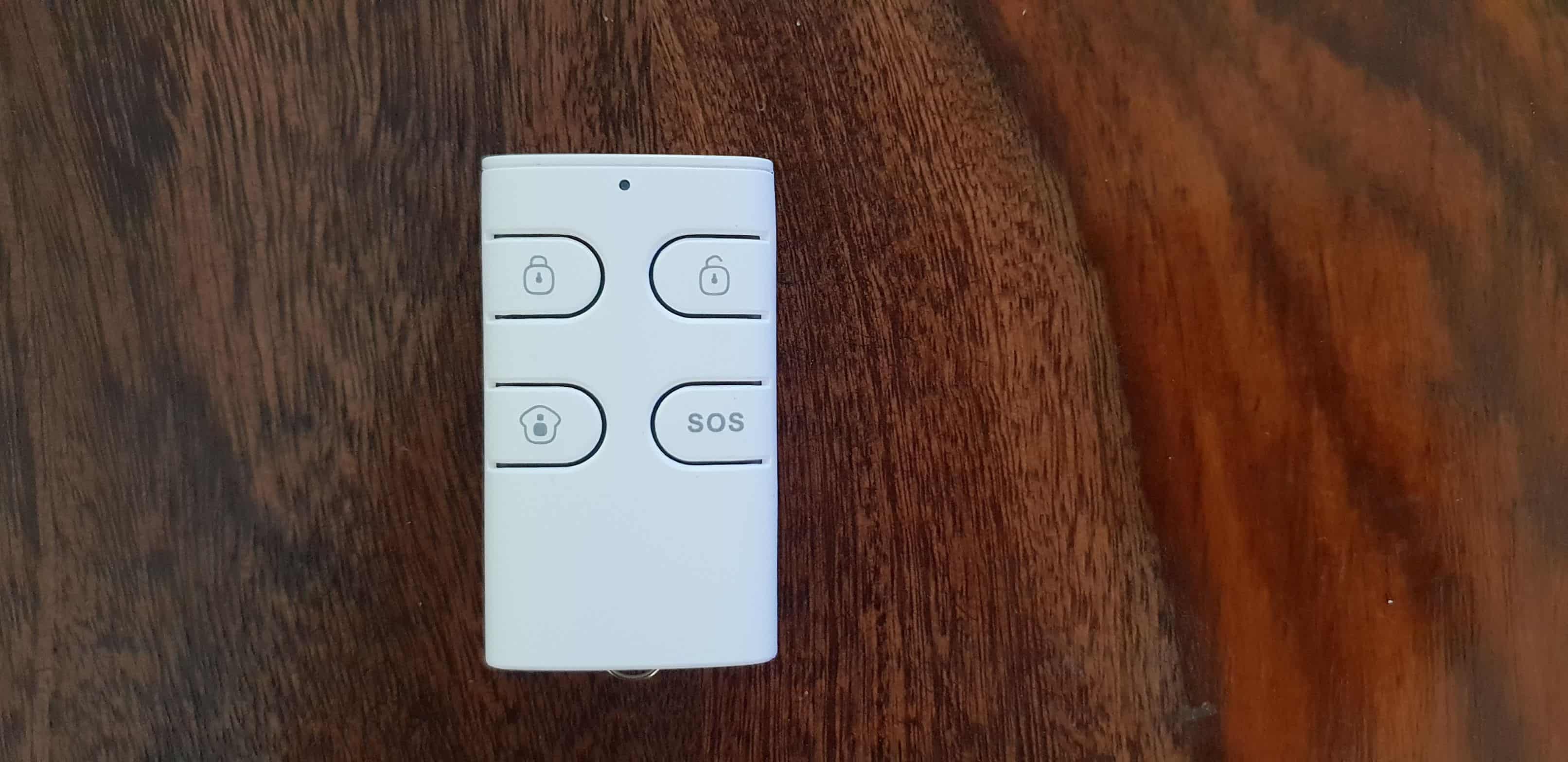 Lock your house and leave without a worry.
Conclusion
Priced affordably at ~ INR 3000, the device comes in handy if you're somebody who stays awake at night while you're away from home. While it may not completely fool-proof, this is a good first-level of defense against intruders. The fact that you don't even need a handyman to install it urges me to give brownie points for simplicity.