Google rolled out Allo to Android and iOS (oh, the irony) in India earlier today. After about a 5 months wait time, we can finally give "Ok Google" a rest.
Google has brought in all the feel-good features out there and married it to be best bot that ever existed: Google Search. With machine learning included, the messenger cum assistant app will make you feel at ease trying to better it every time.
With tons of features, Allo lets you do almost everything you can expect of an assistant except video and voice calling- but hey, you can always use Duo. Although there are tons of similar apps available in the Playstore, we are pretty excited about this one. Read on to know why:
Because, Google
When you set up Allo, you will realise that all it takes is you installing, giving your number, a verification code being sent and you're there. (Except when you want to use a different google account than the one your Playstore runs on). Google Assistant as it is called, Allo is super-fast (and funny) when it comes to responding to queries with witty replies.
The assistant makes you feel like you're in an actual conversation continuing from where you left. It can sync up with your Gmail, show you reminders, respond with the help of your Google search history. Of course, you can also choose to delete history if you feel like. If you're unhappy with the results, there is a also a way you can send feedback on where it went wrong and how it can be improved.
Reads your mind :)
For all the lazy souls out there, predictive feature on Allo will throw up suggestions on what you might want to say. Whether you are a "Awww. That looks sooo cute :o" kind of a person or "Cool" sorts, Allo guesses your messaging style and throws up suggestions accordingly.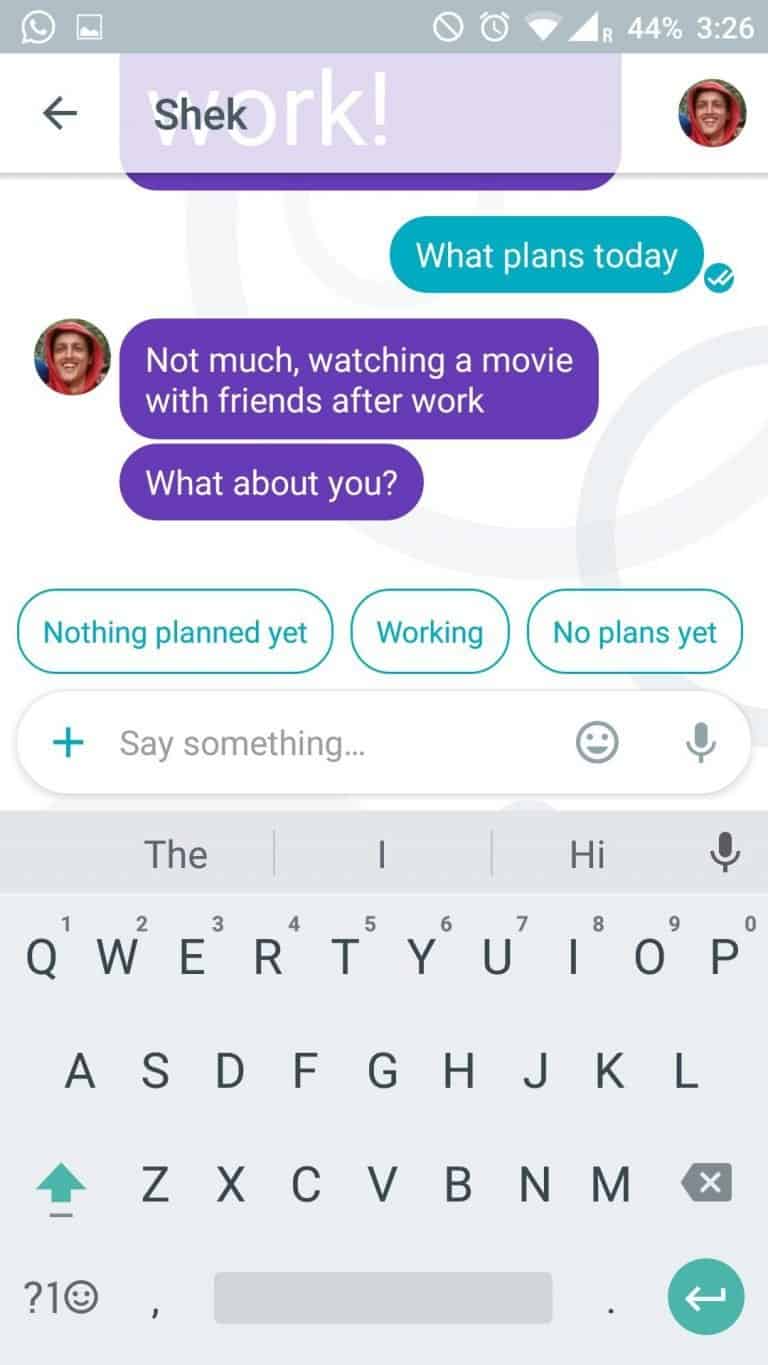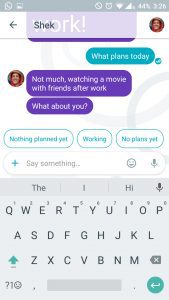 Incognito mode
Although you must have already heard enough of encryption through Whatsapp, let me give you my 2 cents. While regular chats in Allo are encrypted with TLS (Transport Level Security), Incognito mode takes it to a different level- The chats between you and the receiver will be encrypted end-to-end and cannot be intercepted. While you're on incognito mode and if there's a new message, the notification will only read 'Allo: You have a new message' masking the sender name.
What's more: You can also set duration for the message expiry. Welcome to a whole new level of secrecy ;)
Feel – good features
Want to yell at someone but you're in a zen mode? Allo has got your back. Just long press the send button and you are done! You can now minimize the size of the font and emojis by long pressing the send icon and dragging the slider.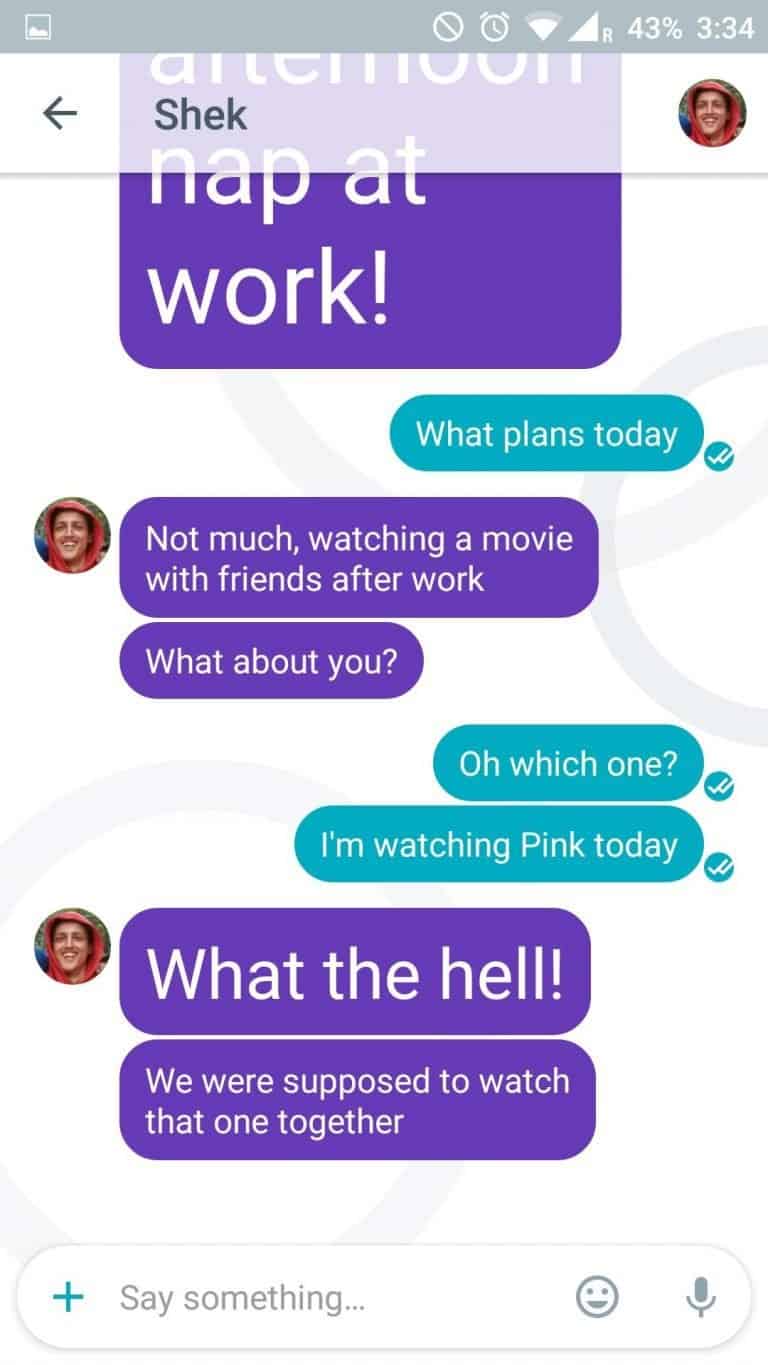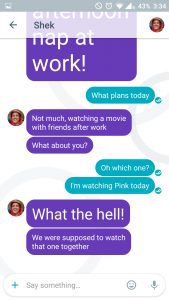 In the android version, you can even doodle on all the photographs that you share. Click on the '+' sign, add a picture and doodle away. The best part is that it is all kept so simple that one tap is all you need to get where you want to be.
There are also so many stickers and emojis you would want to play around with. Google had 25 custom made sticker pads as well.
You can also include the assistant in any of the conversations that you are having by typing @google.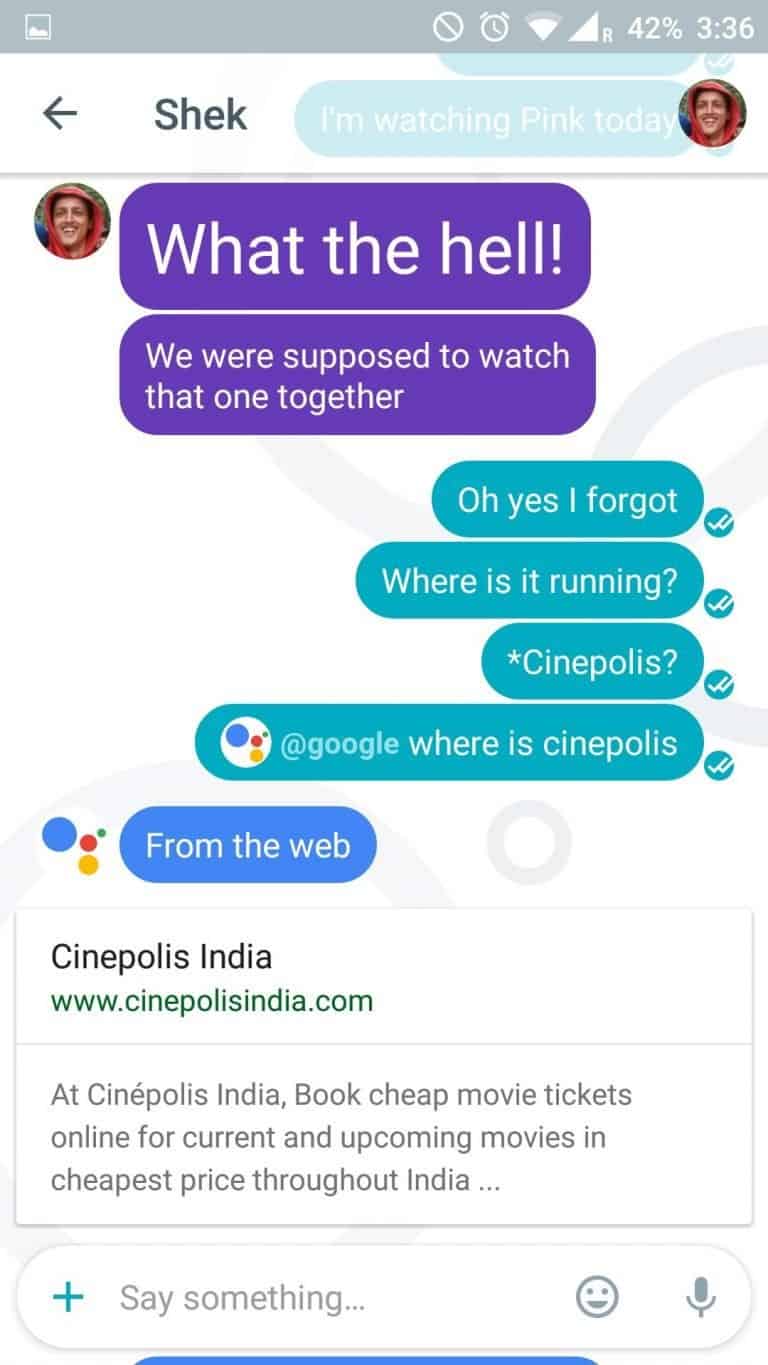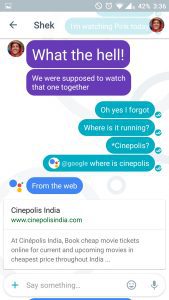 If you're simply bored, you can play games with it and also try some cheesy lines to see the witty replies it comes up with.
As with any other assistant, it does a pretty smooth job assisting you with directions, restaurants, recipes, jokes, facts and what not.
It's more like a custom genie in your phone!
Should you try Google Allo?
Most certainly, yes! Although there are a bunch of apps out there that does similar things, the user experience is bettered in Allo. With no ads, the preview version is neat and smooth. All we can hope for is that it doesn't take the beaten path of Hangouts. (If you're a Hangouts fan, not to worry – it will still be around)
Go ahead, give it a whirl! You will thank yourself for it.