Most of the people now gets confused about which phone to buy and in case of Android, the confusion is really really big as there are thousands of handsets to choose from. So, Google has some sort of suggestions for people with different kinds of choices and needs.
At the official Android site, a new phone selector tool is available for those who aren't quite sure which Android handset they want. It's simple to use, just pick the things you'll want to use the phone for, and the tool suggests a few handsets for you according to the choices you have made.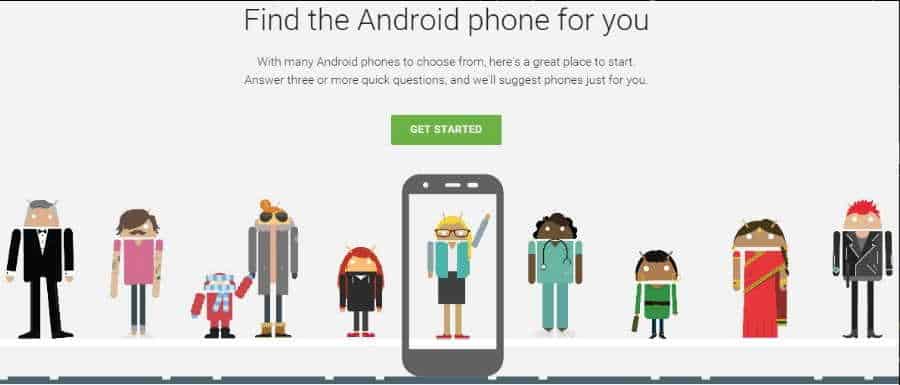 First, you need to select the things for which you use your phone like taking photos, listening to music, instant messaging and social media let's say, then it will get into detail about how many shots you take per week, how many messages you send everyday, or like how many hours do you spend listening to music or on social networks. After you have put your answer, it will show you some phones which can be great for you.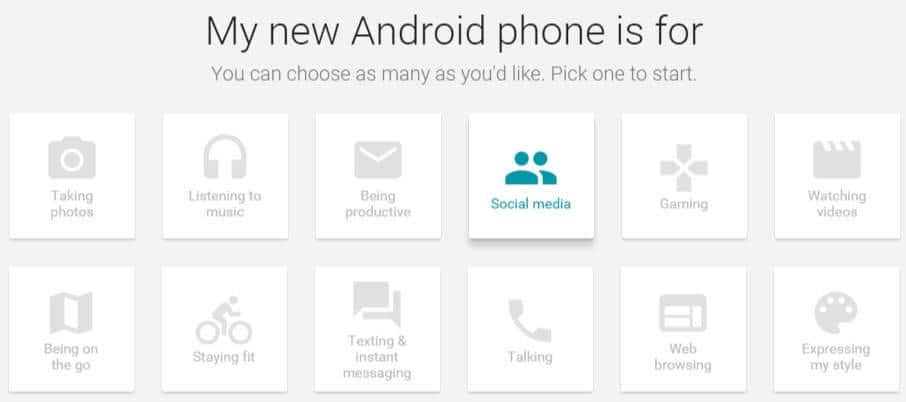 So, the process is simple. However, it may not be the best tool available as it also shows some old phones. Still a good tools for people who are stepping into Android for the first time and lokking for buying a great handset.