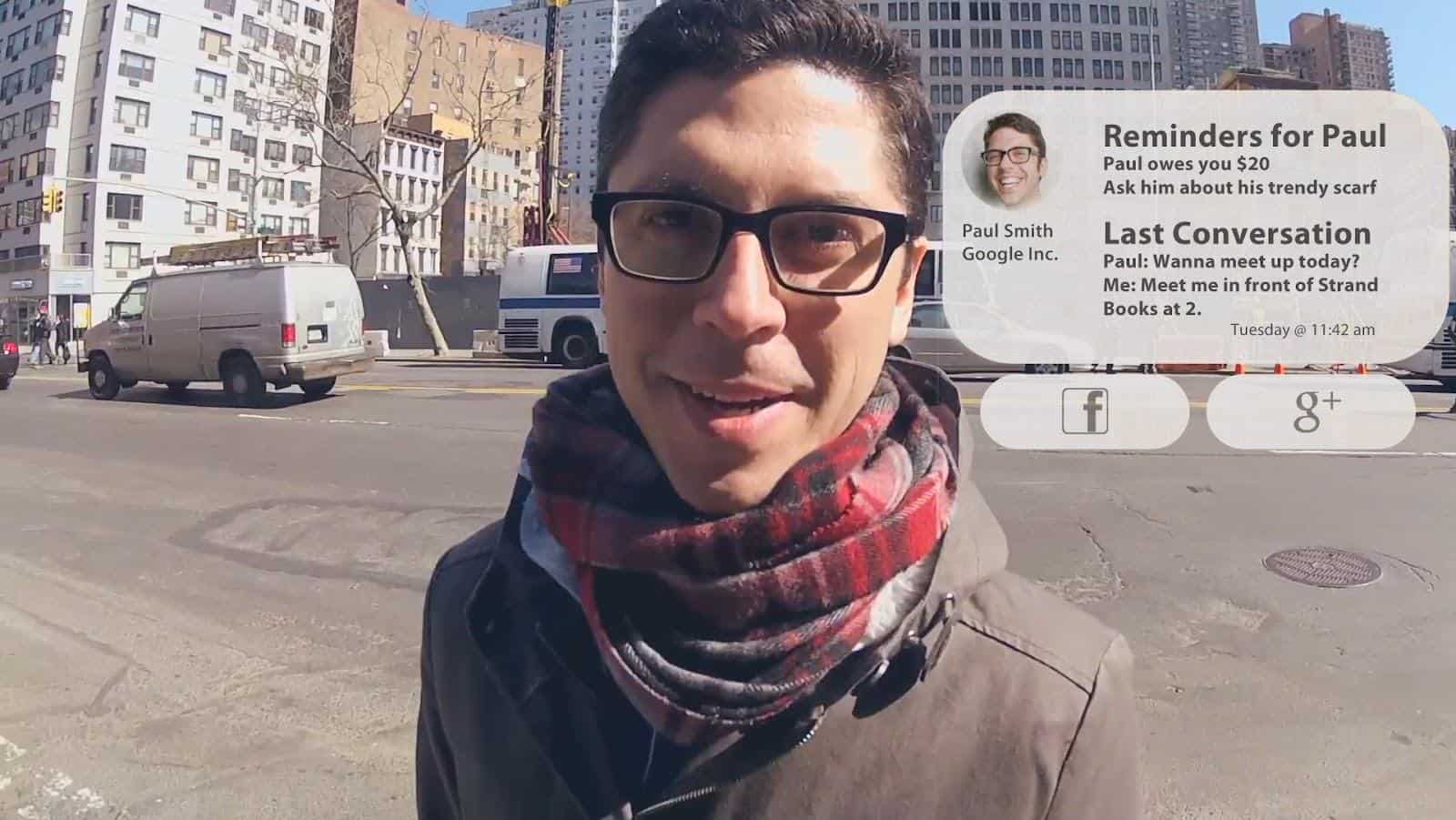 Google's google glasses features ,secrets have been unveiled in the latest video presented by Google.Google has been dominating the Youtube with it's new Google Glasses concept
Google started to reveal about this glasses features one by one,let me tell you the Google glass features in short ,it is a web-connected wearable handset that can record videos and captures pictures just like a smartphone
[youtube https://www.youtube.com/watch?v=3bnIcjMsSGM?rel=0]
Google Glass features:
It's UI is very simple and easily understandable and usable,voice controllable
To take a picture,you just need to say "Take a Picture",is that simple ,yes!!
you can just record what you see,same like "Take a picture:"
You don't need to stop after recording you can share the video in google+,facebook ,twitter etc (well that's a good one)
well there is a GPS navigation in it,now you don't miss any where
sending message is easy,just speak what you want to send the message
wikipedia inside,just ask what ever you want !
Google translate inside,to translate to every possible language
comes to it's design it's strong and lightweight,easily fitted to your head,available in Charcoal, Tangerine, Shale, Cotton, SkyBlue.
NOw you don't need a bloody smartphone,or your Cam or your IPad or any electronic good you use normally to interact,and use when you have Google Glasses. well it's very easy to use and it's an evolutionary design,you can't regret that.
Recording videos and capturing pictures:
This is the best concept which i ever right in this site because what actually you see is picturised in memory(brain) and you can recollect that,but you can't show to others and some times you may forget about that, but when comes to use of this,what ever you see, it captures based on your command and it's very simple to capture like i told in features,and easy to record,never miss anything,sometimes it's hard to find some events,they need less time and you need to hold the camera and wait for it..but now just relax and wait for the event,and say to take picture…
you can't miss at any road ,you can find map to any country,can find restaurants,cinema halls,and other things easily,this is a navigation made easy conceptual glasses,i think i don't need more to explain about the navigation
NO need to write the message and chat by just saying like talking with that,no need to get  a interpreter while you travel around the world,just wore this and it has a translator with a good voice quality,No need ask your friends about your doubts,just use the wikipedia,well you gonna love this feature,as every human wanted to know about everything they see,they touch etc,I think you know this right..
well this is a mouth watering concept and i think now you wanted to know the price right,well it's around $1500 + taxes,but google is not releasing these glass in mass,but only a few can get hold on this to their hands,
let me tell you how to get a chance to apply for this google glasses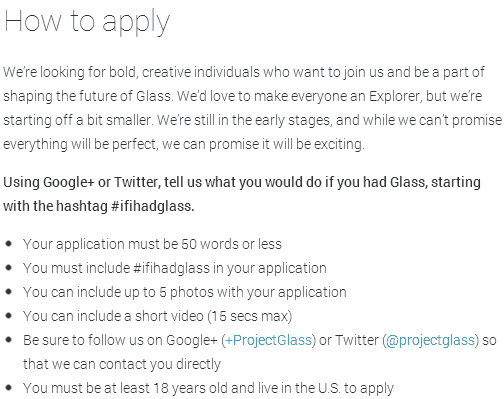 are you ready to post in google+ post from here or if you want to tweet go here
The dead line for this february 27,so why late go and apply now and get a chance to use this Google's glasses
some more images:
credits:
google glasses
for more info just go to the official link http://www.google.com/glass/start/how-to-get-one/
via:google.com/glass/start/