How to block annoying friend requests from unknown people and how to block Facebook app invites, well Facebook is the biggest social network now, helping millions of users to find their friends, chat with them, hangout with them online, but there are some other category people who are misusing the Facebook, I will give you some examples  how these people misuses them!
They create a fake profile with some good looking girl pictures and post the girl's semi-nude pictures and grabs the attention of male users, they don't chat with people but they just post the status, like they are looking for someone to hangout etc, so what these fake profile gets is maximum no. of active friends, maximum followers, so how they use this to get money is by selling this fake account, gaining likes for their fake pages etc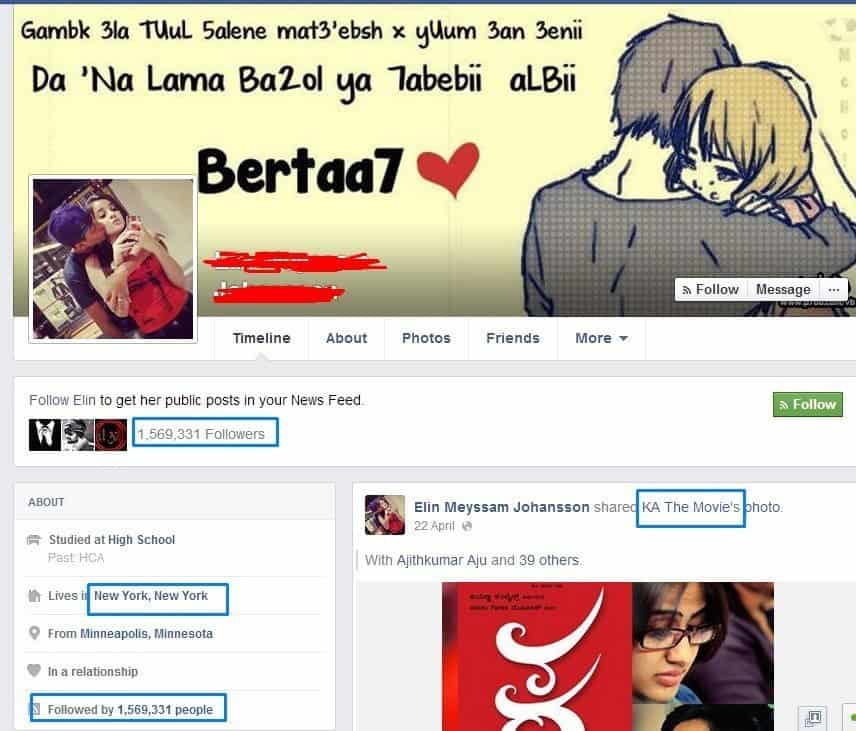 This is just an example of fake profile, if you Google up, you can see tons of fake profiles with full of explicit pictures/offensive images (cover pictures), and you might be getting spam messages from them too! here are the spam messages that I received from them

See, how funny it is she is asking me to send her request, although it's old, but i improved security, so i am no longer getting messages from other people!
Facebook fake pages are the one which are spamming our timelines! suppose let's take a celebrity Facebook page and you liked it because you are a fan of him/her, and you supposed to get updates regarding the actor/actress, but what the Facebook page owner do is promote other site links, some might contain offensive images, he promote third party links which are treated as spam, but if it's a verified page then you will get exact information, here is the two Facebook pages of Selena Gomez , the verified and unverified
well, these are some of the ways, that Facebook users are getting spammed! let's see how to protect ourselves from these spam things!
we have already posted how to save yourself from fake accounts! Wanna save yourself from fake account? FakeOff is here for you , and now let's see how to block annoying people and Facebook app requests

A. Block fake people:
You can block the fake Facebook users in sending friend requests and spamming you with their messages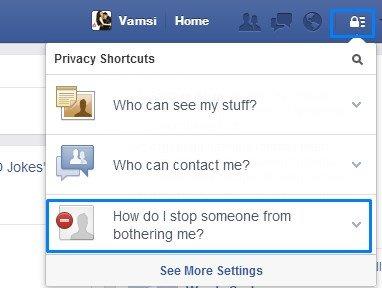 Step 2:   you can see like this screenshot, click on "Blocking" where you can block these annoying things!
Step 3: Just type the name or email id of the one who is annoying you the most, you can find the name if you visit the fake facebook account' s profile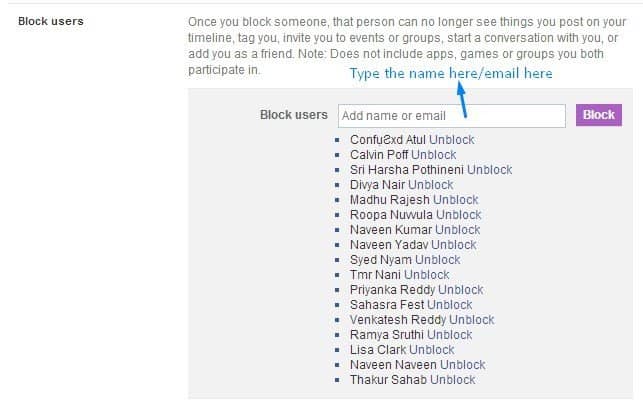 B. Facebook app invitation blocking:
1. Block app invites:  This is the most annoying thing, you get too many invitations from apps like Candy Crush Saga, Farm villa, poker, check your lover name etc and some more annoying apps which you can see in your notifications, You can just type the name of your friend who is sending you the most no.of app requests and you can completely block him/her from sending you the app requests again and again
Note: you are blocking the app invitations from him, but not him, he can message and talk with you, if you want to completely block him, use the procedure specified in "A"
2. Block Invitation forms: most of our Facebook friends, are too annoying, they keep on sending events which we never heard of it, and think if the invitee is from other country, how can we join his event, so it's easy now, to block him too, just like the blocking of app invites, just type his name and it's done!
3. Block apps: In '1' you can just block the invitation to use the app, but here you can completely block the app which you don't want to use, in my case, I will definitely block all the annoying apps like "Candy Crush Saga" and similar apps!
C. Liking Facebook Pages:
Take care while liking the Facebook pages, if it's a celebrity profile, like it only if it's a verified account or you might get offensive links!
Also try to update your privacy settings like "who can see your stuff", "who can contact you" etc, so you won't get spammed from your annoying Facebook friends, in my case i get lot of tags from the pictures although I wasn't in that image! well i fixed it by using " review all your tagged posts to show in timeline"
There are few more settings that you need to do, to completely get free from spam!