An exciting entry to HyperX – Cloud Stinger is a bargain headset claimed to deliver value and we wanted to dig deeper. Prima facie, the HyperX Cloud Stinger looks to be a fantastic entry-level headset for gamers. The Hyper X family has always been famous for delivering exceptional value for money – let's see if the newest addition to that family changes things.
The Cloud Stinger is a wired headphone with the prominent logo on both sides. Priced below the 4000 mark, HyperX has once again delivered a value headphone for all entry-level gamers. Judging a value headphones based on the plastic isn't fair play and hence we'll be taking an in-depth look based on 5 parameters that make (or break) a quality gaming headset.
HyperX Cloud Stinger Gaming Headphones Review
Comfort / Ergonomics
The Cloud Stinger is an extremely lightweight headset thanks to its (almost) all plastic body. As a gamer, you tend to spend long hours with a headset glued to your head and this one does a great job making you forget you're even wearing one. The quality of padding is really great given the price – we usually see a lot of corners being cut especially on the memory foam front but not here! The foam quality around the ears and on the top makes for a very comfortable experience. There are also very few physical buttons on this – only one actually, the volume slider. This does a great job letting the user access the volume controls immediately without having to fumble around the wire in search of the controls – this does sacrifice on the range though. The mic is muted by simply flicking the mic away from your face and into a vertical position. This comes with a great tactile clicking mechanism to indicate muting and is very intuitive.
Recommended: HyperX Cloud Core Headphone Review
Sound Quality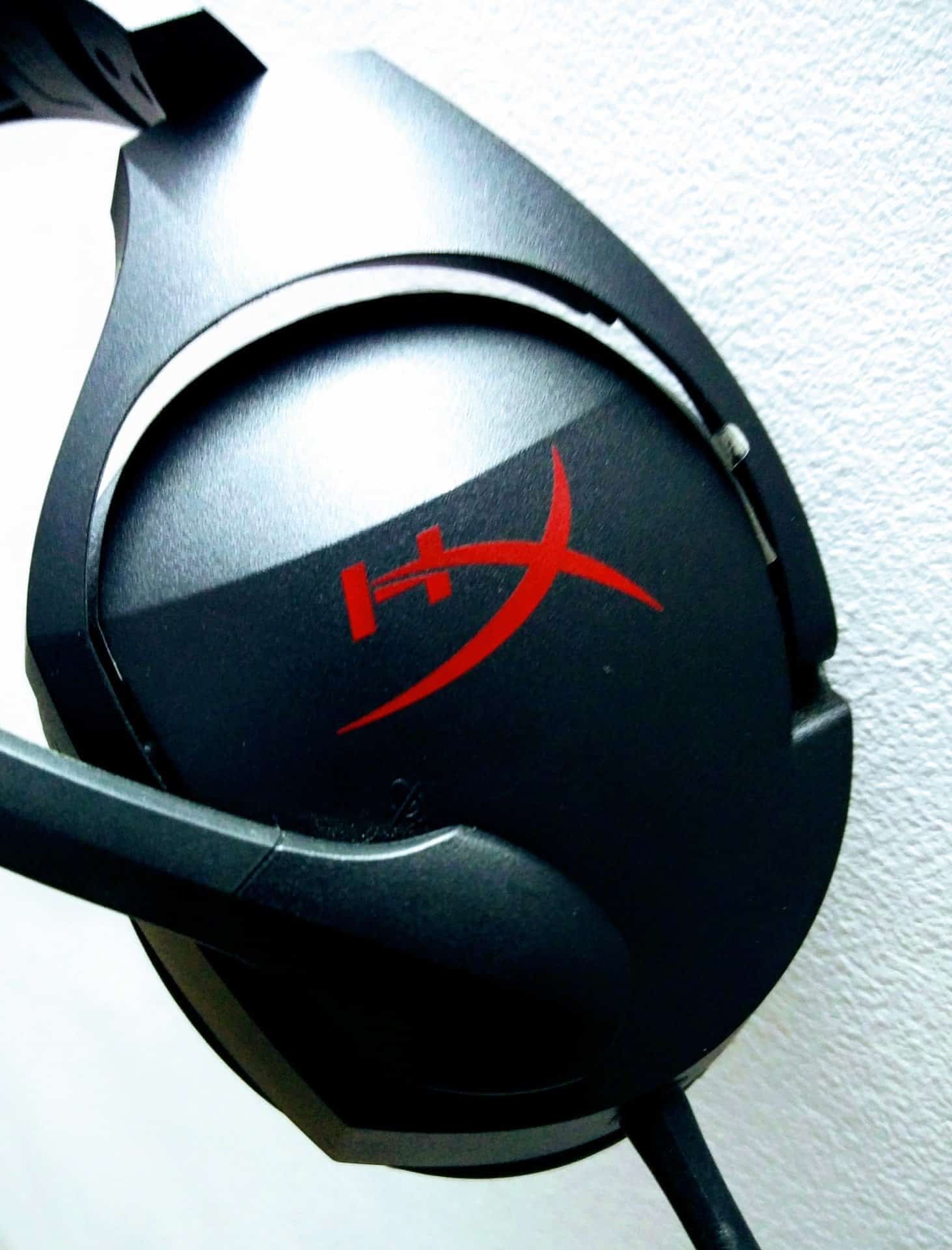 This is where the Cloud Stinger really stands out! The sound is on par with some of its more expensive cousins. In a blind test, you'd be hard-pressed to tell the difference between the Stinger and a gaming headset 4-5 times the price. This is not to say that it is perfect – the bass does tend to seem flat at times (think roar of a V8 or a grenade exploding close by); The treble can seem lacking to the trained ear (Gunshots, etc.) but they seem lacking ONLY when compared to a headset far more expensive.
Mic Quality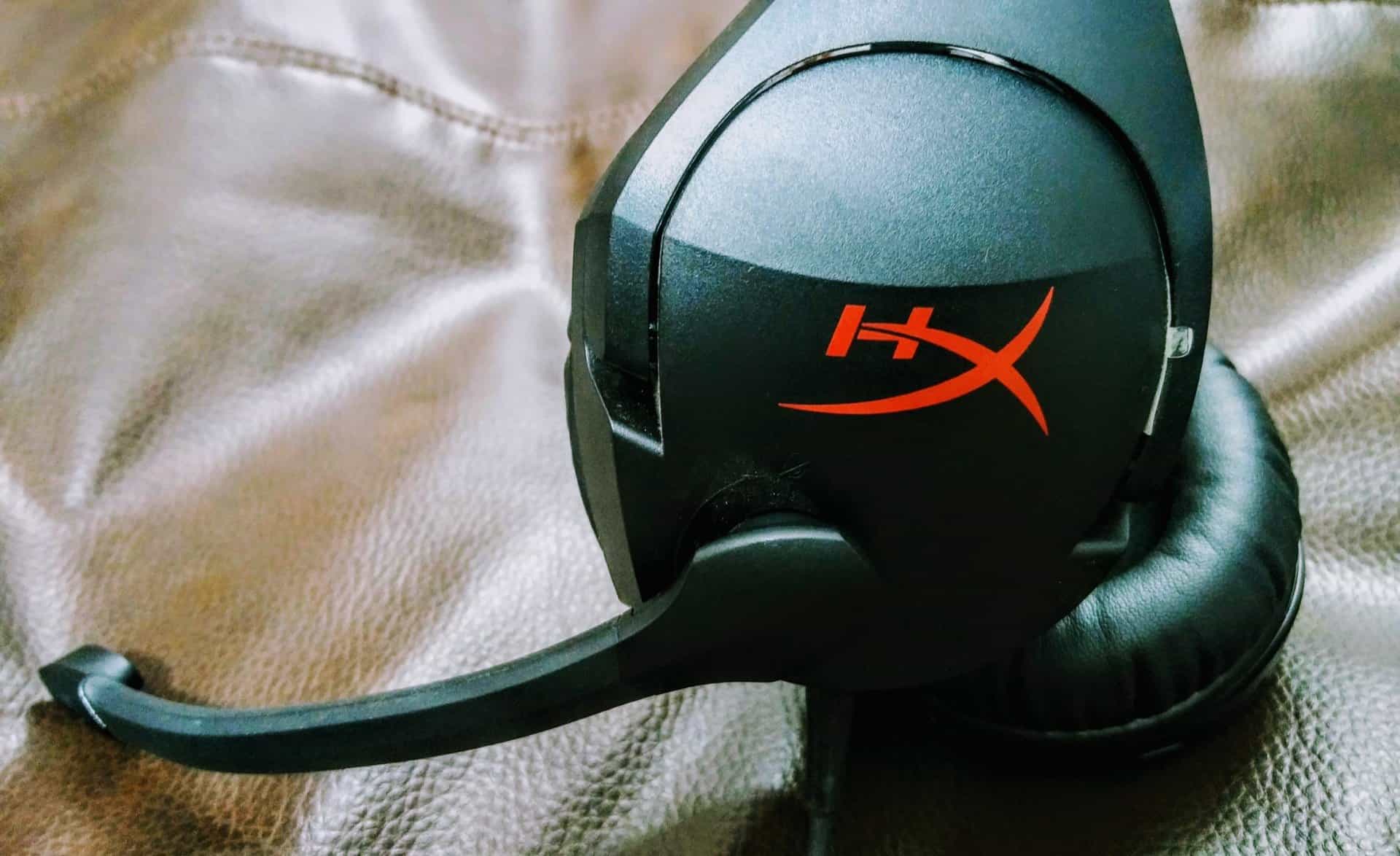 The mic on this does a great job of doing what it is supposed to do. Great at picking up your voice without letting background noise get in the way. Given the purpose is predominantly chat lines, you would not be displeased with the overall sound quality. Granted you would not want to use this for audio voice-overs or slightly heavy duty tasks, but gaming headsets aren't built for that anyway.
Build quality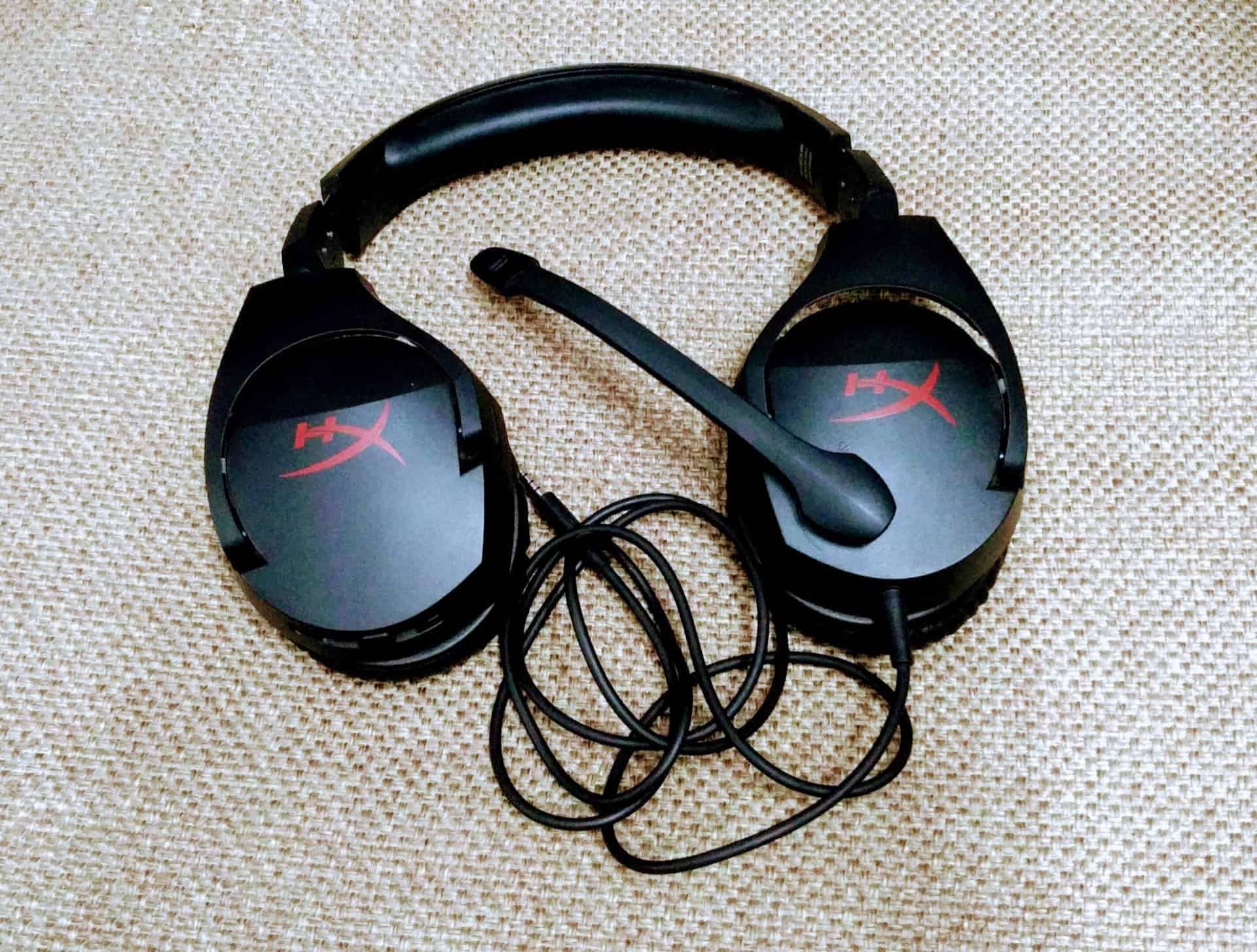 The plastic construction does not scream premium but is extremely robust nonetheless. HyperX has done a great job is giving this headset a pseudo angular, bulky frame giving one the impression that the headset is way more expensive than it actually is. The mic has a nice soft gooseneck design making it very easy to use/adjust. Although no part of the headset seems fragile or badly built, passionate gamers should be wary of throwing these around / dishing out abuse. There's only so much that plastic will tolerate.
Versatility
The use of a 3.5mm jack makes this headset super versatile. The inclusion of a dual 3.5mm extender for separate mic and headphone ports on PC's is a nice touch. This works great with PlayStation, Xbox, Wii, PC, mobiles – you name it! The design is also not too outlandish which would prevent you from using this in non-gaming applications too. The only drawback (if you want to call it that) is the permanently connected mic set up. This does discourage one from using the headset as a regular pair of headphones when not gaming, to some extent.
Verdict
You must have noticed a generous use of the phrase "given the price.." – This is definitely not to showcase the Cloud Stinger as your basic, entry-level gaming headset but because it is genuinely shocking what HyperX has managed to put into a headset at this price point! The Cloud Stinger checks all the important boxes in what one would look for in a gaming headset and even manages to check a few nice to have's. Great build, fantastic sound & mic, modern design lines, and comfort make this a force to be reckoned with in gaming circles!
Gentlemen, start your engines.