After making some pretty good improvements on the website, now IRCTS launched IRCTC Connect, the official IRCTC Android app on Google Play Store.
After launching the apps on various platforms like BlackBerry OS 10 and Windows Phone, and revamping their official website, finally IRCTC (Indian Railways Catering and Tourism Corporation) launched the official app for Android users. The app is called IRCTC Connect, a little different from what I have seen in the Windows Phone platform.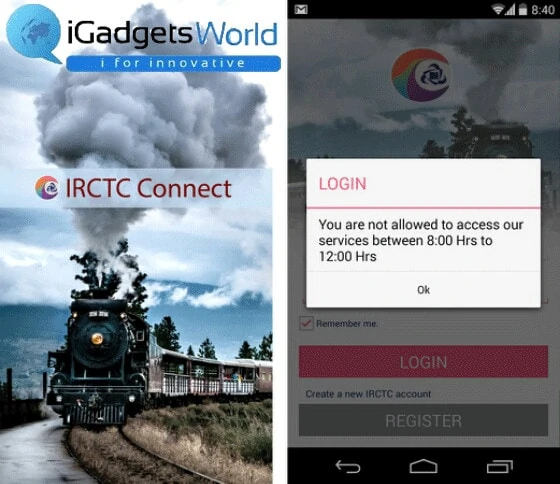 It allows users to book railway tickets, apart from checking reservation status, train schedules, train routes, availability of tickets, cancellation, booking history, recent history, favourites, and also offers a few other services. The official app listing noted, "Rail ticketing now made simpler just by swipe and shuffle, select and book. Install the newly launched IRCTC android app and book a railway ticket anywhere in India at your fingertips."
The app lets existing users to log in a book tickets, saving passenger list and the passenger can view booked tickets and cancel them from within the app. And the great part, if you don't have an IRCTC account and you're catching up trains on a long journey, you can just register from the app and start booking your tickets. IRCTC has also provided a user guide which will help you in using the app, you can download the user guide from here. The IRCTC Connect app is not a very large one. It is 12 MB in size, and won't take very long to get installed on your phone or tablet. However, the app is available for devices running Android 4.1 Jellybean and above. Download and Install now.