We are back with our monthly #iGWGiveaway & again, this time, we're partnering to giveaway a JamesDonkey 007 Modular gaming mouse worth $99.99. Well, for those of you, who think that the company name 'JamesDonkey' is weird, here is some information about the company. The Chinese hardware firm, JamesDonkey is completely into manufacturing Computer peripherals such as mouse & keyboards. They are showing very much difference in their products & best of all, the products are very affordable & the same can be seen in their product quality too.
Our last month giveaway in partnership with JamesDonkey was very successful. More than 8K entries & unlimited shares on social media triggered the company to join hands with us again. From the bottom of our heart, we sincerely thank every iGadgetsworld fan for making the last month #iGWGiveaway a grand success. It is very clear that our partner had clearly seen how the iGadgetsworld fans are interacting with us, so they asked last month itself to run a big giveaway & this time the product's worth is $100. Here we go, We are happy to announce a new international giveaway where our fans can win a brand new JamesDonkey 007 modular gaming mouse for free. Before talking about how you can enter in the giveaway & what are the conditions, let me talk about the key features of this modular gaming mouse.
Winner Announced:
https://www.instagram.com/p/BHjfDxABjoT/
JamesDonkey 007 Modular Gaming Mouse – Features: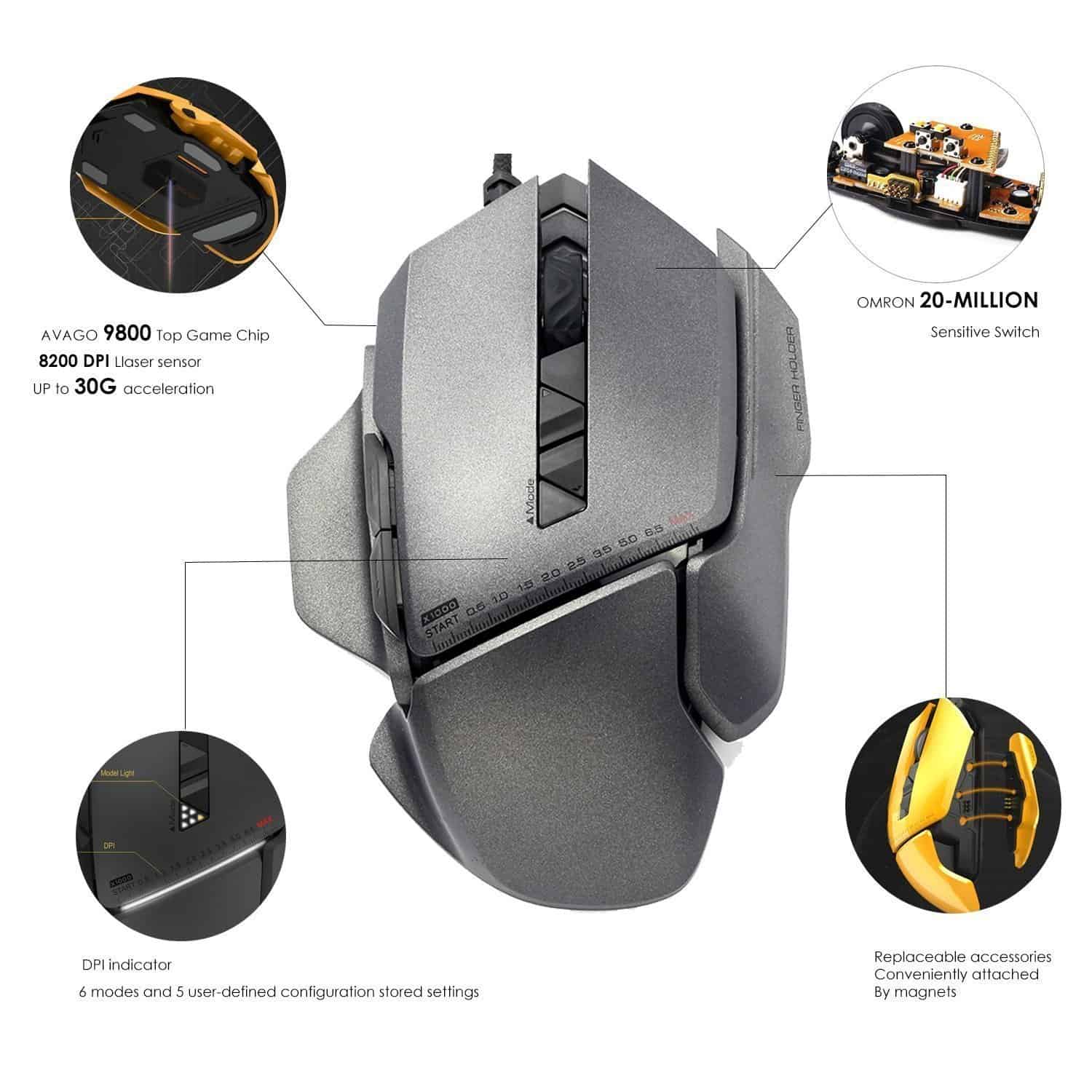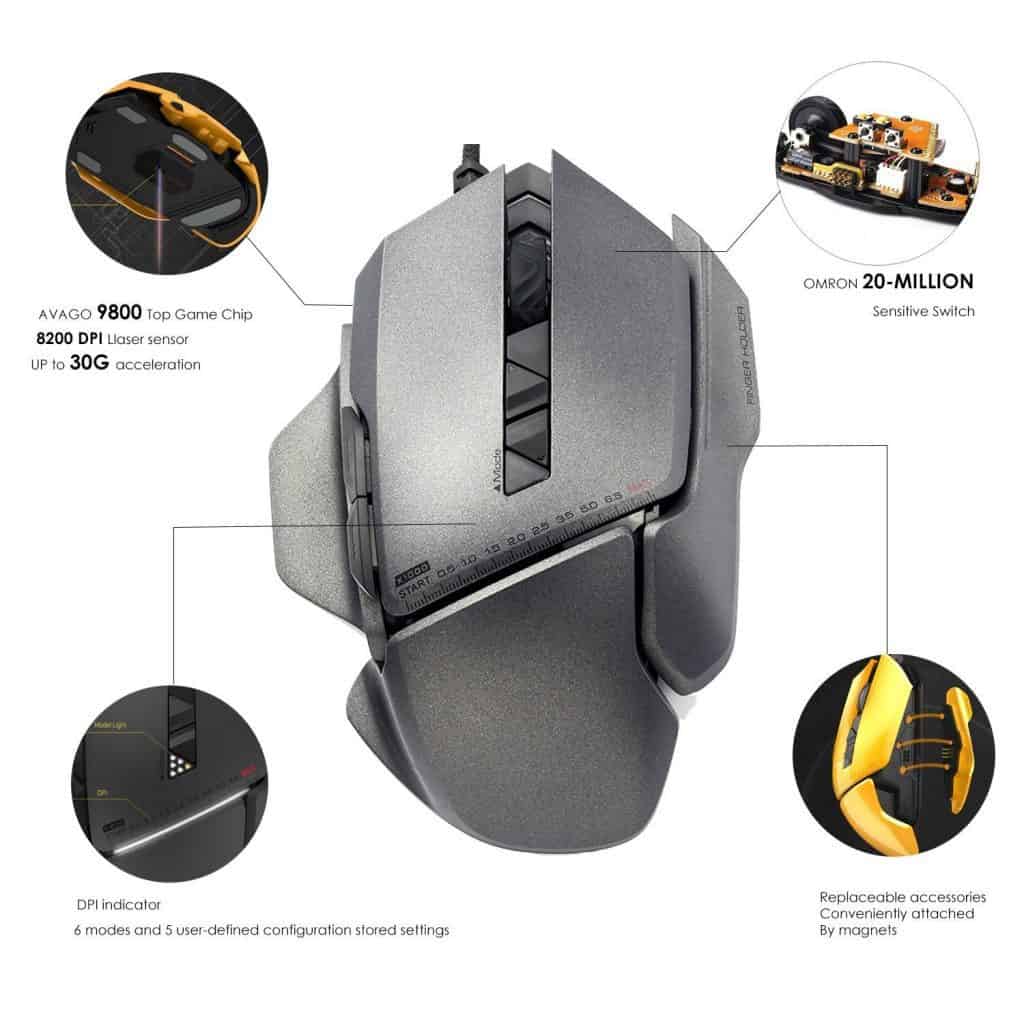 Modular Concept – you will get 11 detachable components & you can design the type of mouse which suits your requirements. A total of 54 combinations is possible
DPI can be adjustable from 600-8200 DPI
Maximum Polling rate – 1000 Hz (Adjustable)
The mouse clicks come with sounds & vibration (adjustable)
3 LED Indicators, 1 – Over the logo (which can be customizable up to 10 colors & has 2 light models – breathing light/keep on lighting) and the remaining are white (on the bottom side)
Available in 4 colors – Gray, Green, Red & white
6 user-defined configuration settings, can be switchable in a click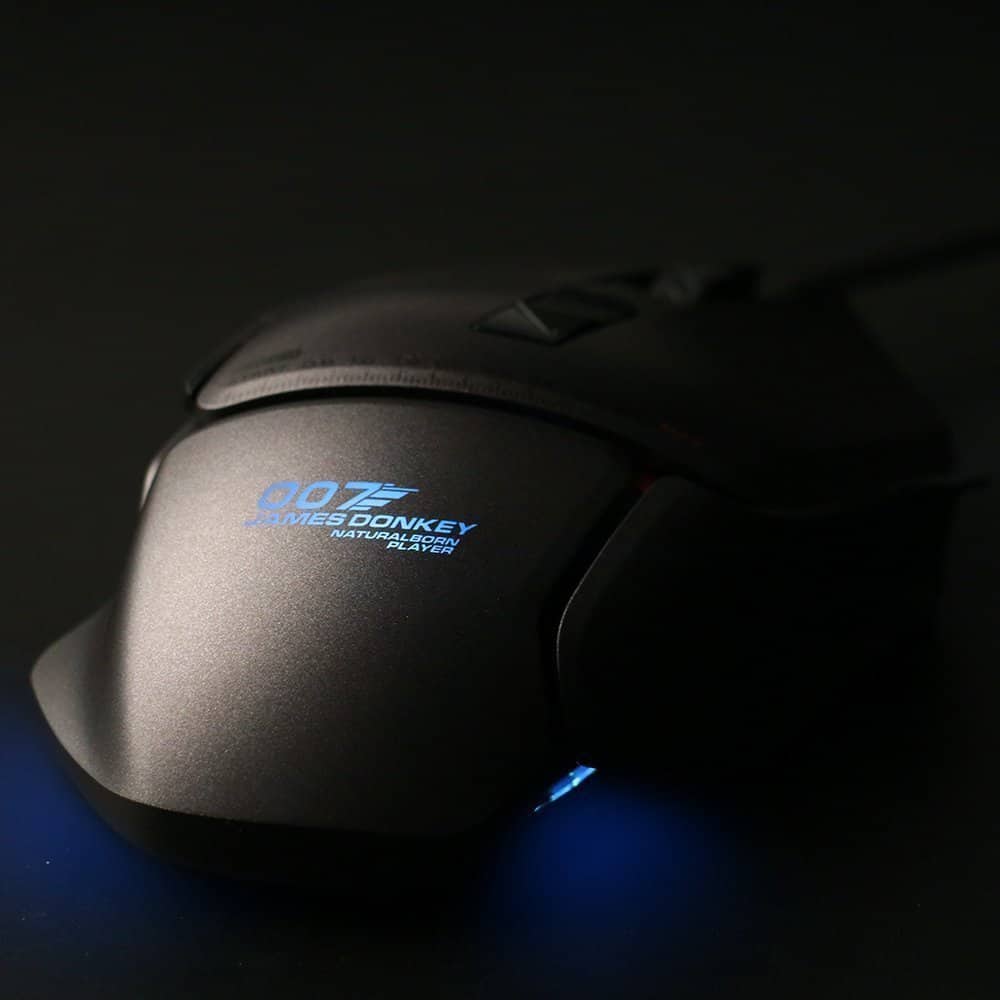 All these features can only be seen in a high-end gaming mouses which cost more, but with less than $100, you can get all these features in JamesDonkey 007 modular gaming mouse. Now, you know why the name 007 ? :p Because this gadget can transform its design based on your purpose & the James Bond franchise is known to showcase the future gadgets. As it is meant completely for gamers, but it is not limited to them. Even a regular user can make use of it because of its ergonomics. Isn't the gadget interesting? Do you want to get one? Here you go – the procedure to participate in our #iGWGiveaway.
How to Enter in JamesDonkey 007 Modular gaming mouse giveaway:
Just like the old-time, we are relying on our beloved giveaway widget – Gleam. This is to make sure, every entry is valid & there are no duplicate entries. For our old fans, you know what to do, just enter from the below widget & for the new fans, a basic rule to win the giveaway is to get more entries.
The higher the entries, the greater the chance of winning
Here you go! Try your luck and win a brand new JamesDonkey 007 modular gaming mouse.
JamesDonkey 007 Gaming Mouse Giveaway – International
https://js.gleam.io/e.js
Note: From this giveaway onwards, we have started asking questions & comment your opinion on a particular article, please make sure you have completed the task for the higher number of entries.
The entries which have both comment & the answer are solely eligible for this giveaway. Anyhow, the giveaway will start from today onwards & run for 3 weeks. After 3 weeks, the winner will be announced on all of our social media pages & also via mail. We will soon tell you, why we have added a question. Until then, try your luck :p
– All the best from Team iGadgetsworld.