Over the past 3 years, Asus has been constantly pushing the limits of refresh rate in their gaming phones. This year, in ROG Phone 3, the Taiwanese company pushed it even further and featured a 144Hz/1ms refresh rate with a 270Hz touch-sampling rate. I know it's extreme, but the list doesn't end here. Let's explore my review to know more.
I received ROG Phone 3 a week back and as expected, I had a great time using it. In the past, I used the ROG Phone and ROG Phone II, and both of them are known for their fastest performance. The new ROG Phone 3 is not an exception here. Before I head in that direction, let me give you a quick snapshot of the specifications.
Asus ROG Phone 3 Key Specifications
6.59-inch [19.5:9] AMOLED Capacitive touch screen
1080p display, 144Hz refresh rate, HDR10+
8 GB RAM | 128GB ROM
Dual SIM standby [5G]
Powered by Qualcomm Snapdragon 865+ [7nm]
Adreno 650 GPU
Android v10 with ROG UI
64 MP [wide] + 13 MP [ultra-wide] + 5 MP [macro]
24 MP front-facing camera for selfies
6,000mAh Li-Po battery; 30W fast charging, QC 4.0
The specifications of this phone are top-notch and it's sure going to make it run smooth. But it all comes down to one big question – How good the phone is? To know the answer, let's head into my review.
ROG Phone 3 Review
As said before, I had first-hand experience using both ROG Phone and ROG Phone II, so I'm going to jump into the main aspects and the major differences between their predecessors.
Design & Build Quality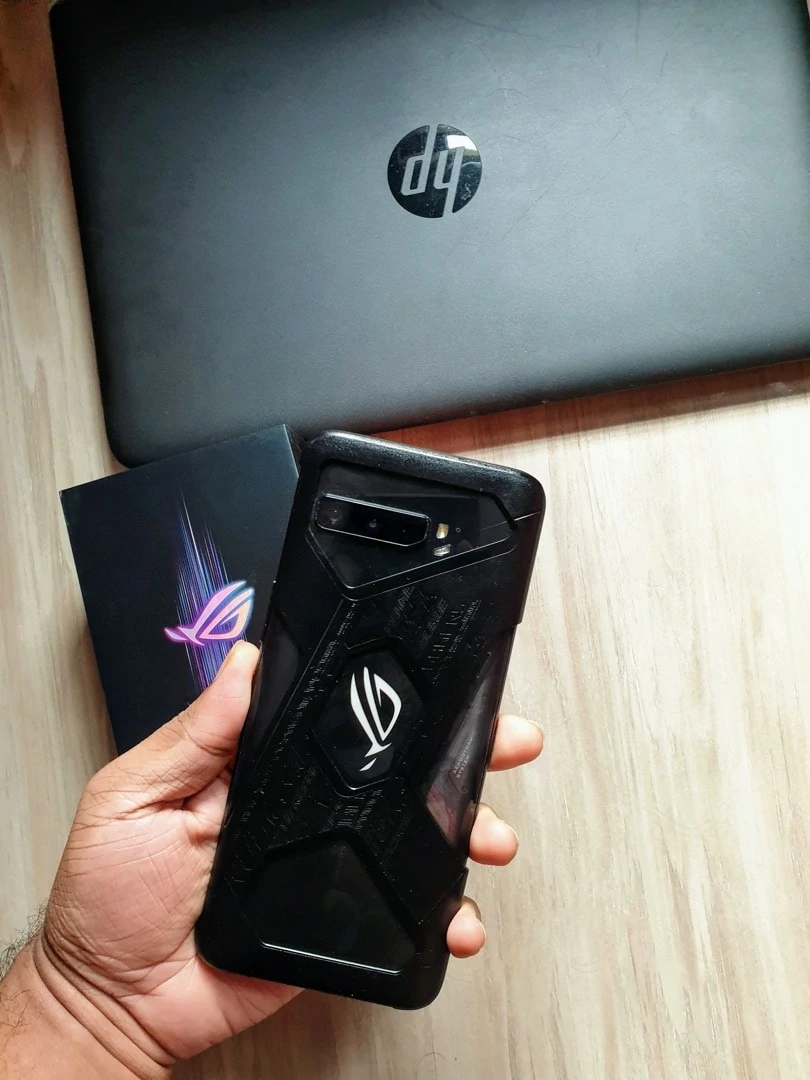 In terms of design, ROG Phone 3 is quite similar to its predecessor ROG Phone II. The design elements that make it look more gaming have reduced. Now it looks more polished and clean. The glass screen on the rear side makes it a little slippery, but you can put on the Aero case to solve it. The rest of the features like 3D vapor chamber, RGB Lighting, Air triggers, accented power key, and so on still exists.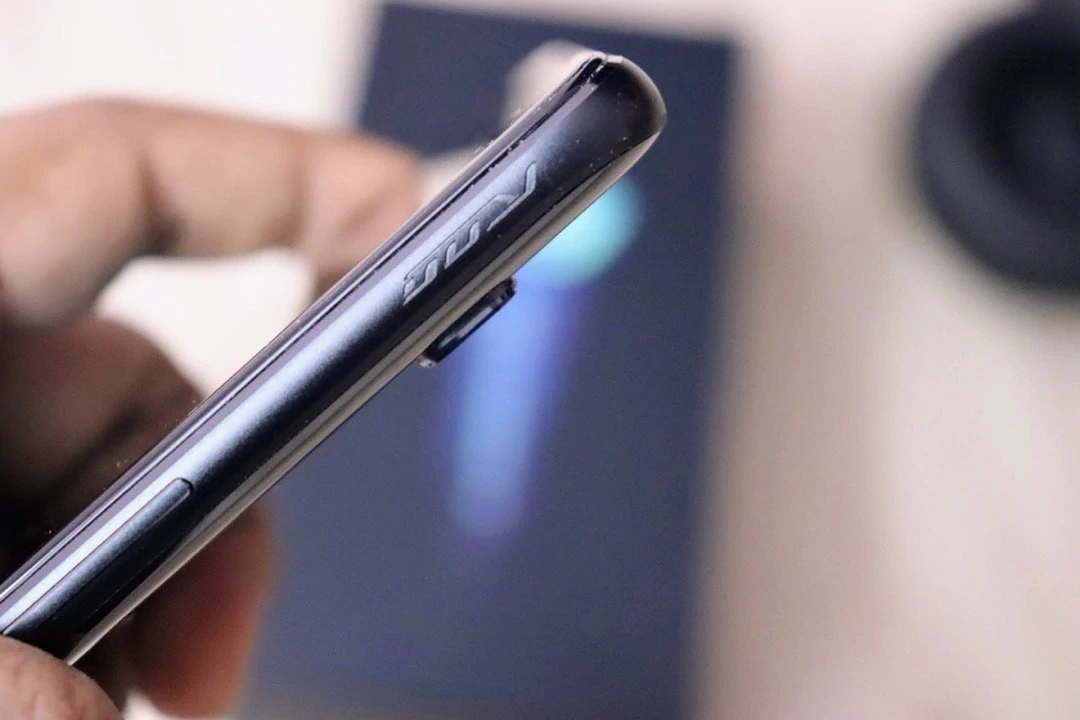 What makes a gaming phone sound better is to have its own set of speakers. Just like their previous iterations, ROG Phone 3 features two front-facing speakers, and they sound crystal clear. As the entire phone is covered by glass with an aluminum frame, it does look prone to scratches. As said before, it's quite slippery too, but the added weight due to the huge battery makes you hold it strongly sub-consciously. Thanks to the Gorilla Glass protection on both sides, the phone could easily withstand drops. I did drop it once from a height of 5m, but there are no visible scratches. I might have got lucky, but I'm sure the phone could hold.
Display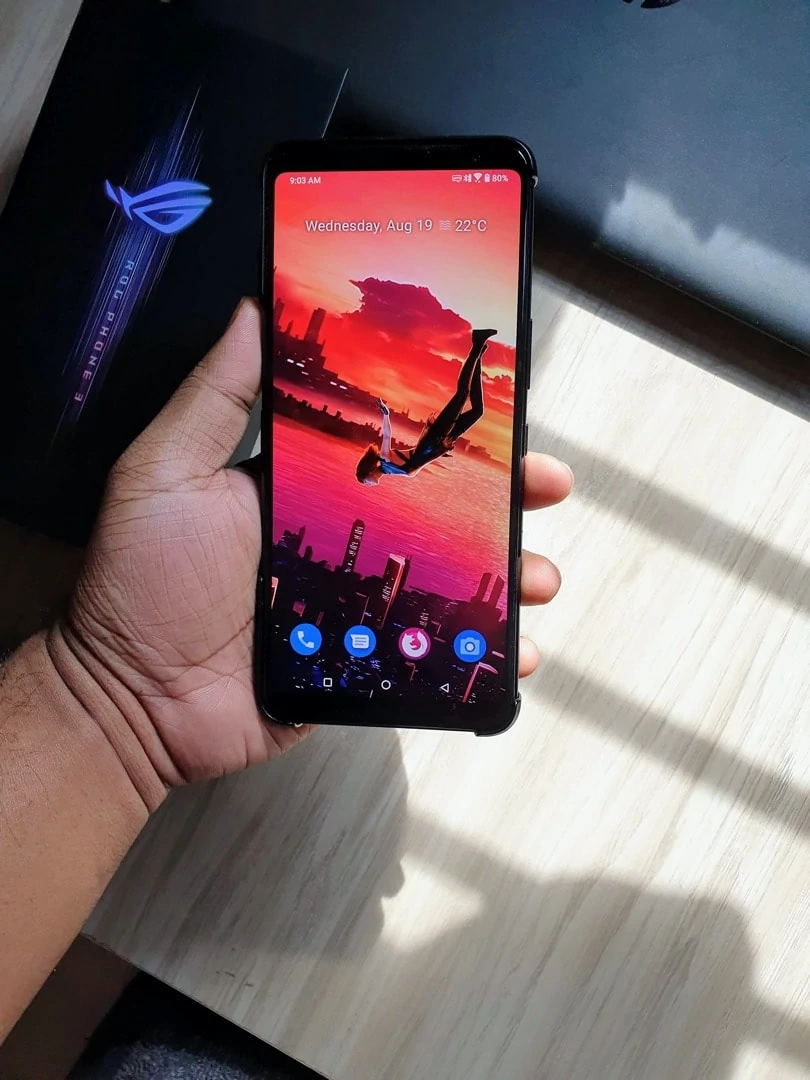 Do I even need to say more? As shared in the specifications and the intro, one of the key USPs of ROG Phone 3 is its display. I couldn't resist turning on 144Hz manually and now, I have this weird feeling using my Samsung Note 9 which has a 60Hz refresh rate. It sucks, to be honest. It's hard for me to switch back to auto mode, let alone switching to another phone. It's also hard for me to describe it, and you should just experience it.
One key aspect of the display is HDR10+. As far as I know, there aren't many devices that support HDR, but a lot of OTTs & even YouTube are offering HDR-ready content. Just like the refresh rate, the high dynamic range will blow your mind, literally.
Camera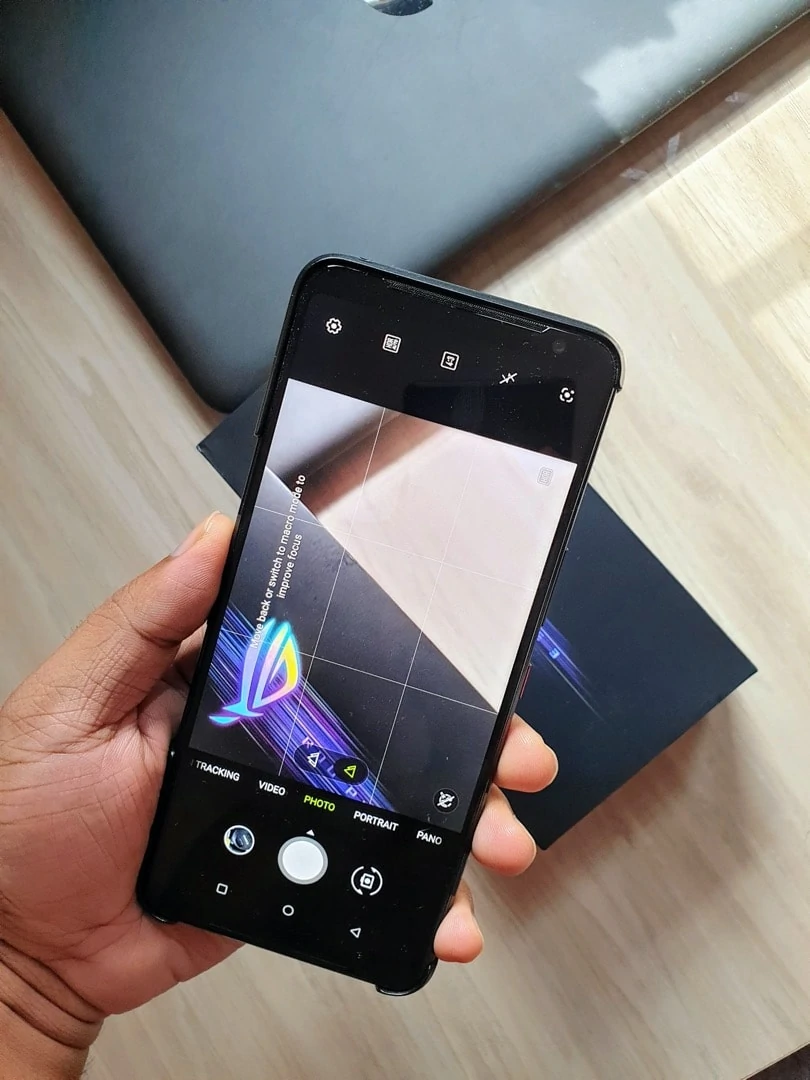 I know I've been applauding the display & build, and here comes the contrary – the camera. As I'd been following the evolution of the ROG Phone, the one thing that's been bothering me was always the camera. ROG Phone 3 has got the amazing 64MP main sensor and it does take good pictures. Well, that's that. The pictures are sharp and are filled with good colors, but there's always a problem with details. Maybe it's the software that Asus is using to process the images, the outputs are not up to the mark.
The portrait mode fails to identify the background and foreground, and you can always notice extra blurriness in the unwanted areas. The same applies to the front-facing camera too. The ultra-wide camera is cool, but I see quite a few applications of it [at least me]. The macro mode, meh! I relied mostly on photo mode with AI turned on. After the image gets processed, I improved the lighting, adjusted other aspects using Google Photos.
I tried recording videos too and all I can say is, the iPhone is still the best one for shooting videos. 8K/4K is just the resolutions, and I don't say a huge deal with the quality.
Performance
Ah! Let me distract you from the camera with the performance. What happens when the fastest chipset meets the fastest display? Meet ROG Phone 3. The fastness doesn't stop there. The UFS 3.1 takes the data transfer to a different level.
I have no complaint regarding performance. There were no hiccups when switching between apps, and even games. Sometimes, I disabled the 'X' mode for gaming, and even then there were no issues. Speaking of gaming, let me jot down my thoughts.
Gaming
Even though the phone comes with a 144Hz refresh rate, there aren't many games that support it. Again, how do you know which game supports? It's quite easy. Asus pre-loaded an app called Armoury Crate which lists down the games based on the refresh rate. The same app will also let you create scenario profiles [tuning the performance] for each game separately.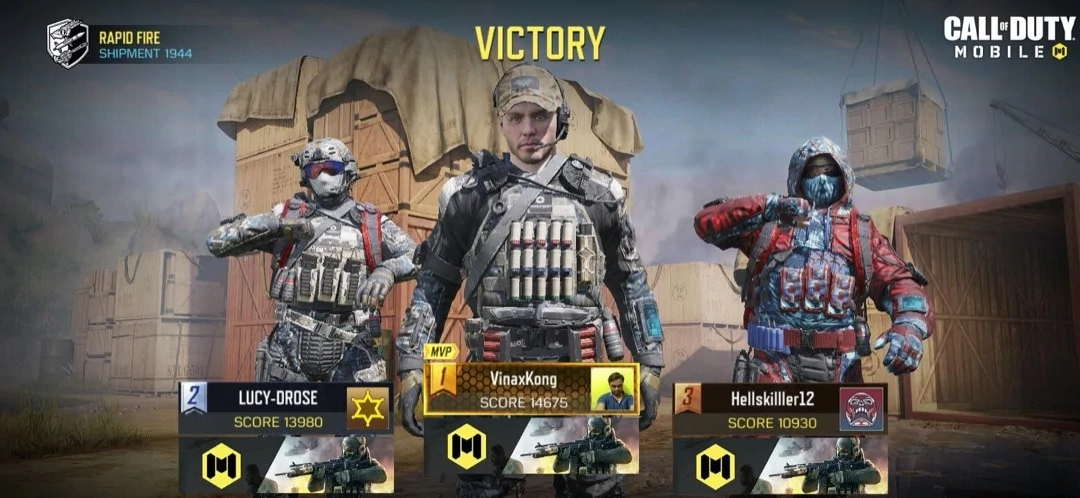 I played Mortal Kombat [144Hz], Real Racing 3 [120Hz], Subway Surfers [144Hz]. Temple Run [144Hz], COD, PUBG, Fortnite, etc. These are the same games I play casually in my Note 9 too. The experience I had in ROG Phone 3 is entirely different. Maybe it was the frame rate, or the touch sampling or the sound, the gaming experience is unique. Would you believe that a rookie like me had scored 80+ kills in a single deathmatch on COD? The upgraded Air triggers added a lot, but it was mainly the refresh rate.
I know what you're going to ask. Does the phone gets heated? umm. It does. As I was on a killing spree on COD, I played it for a couple of hours, and I didn't realize that the phone is warm right after an hour or so. I experienced the same when playing casual games like Temple Run but on a 144Hz frame rate. Again, it's not as bad as I've experienced in other flagship or gaming phones. There's also a cooling setup inside the phone which does it job, and I'm sure that's what made me not feel the warmth right away.
Besides heating, what comes with uninterrupted gameplay? poor battery life, right? Well, not actually.
Battery Life
I know that the 6000mAh make the phone last longer, but again, if the software is not optimized, it won't last long. In the case of ROG Phone 3, you don't have to worry about it. As explained in the case of the COD Gameplay, after a couple of hours, the battery reduced by just 8%.
Using the phone in 144Hz; gaming and YouTube made the phone last long for a day with a screen time of more than 4 hours
Using the phone in auto mode; gaming and YouTube made it last long for almost 2 days with a screen time of around 6 hours
When it comes to charging, the phone doesn't take more than 2 hours for a complete charge – thanks to the 30W adapter.
What did I like?
144Hz display
lag-free performance
Air Triggers
Battery Life
What could have been better?
Camera
Better optimization to reduce heating
ROG UI [in dark mode]
Final Words – Should You Buy ROG Phone 3?
When the first ROG Phone was launched, it was way over the budget, and with the ROG Phone II, Asus established a good market under the 50K segment. Now, with the ROG Phone 3, they are once again going to dominate the same segment and there's no doubt about it. I know that the phone doesn't offer a few features like wireless charging, IP rating, but that doesn't mean they compromised on the rest of the features. Unlike the competition, the ROG Phone 3 carries a huge battery, brilliant display, and the best performance. What more do you need in a gaming phone? Just go with it.
ROG Phone 3 Review
ROG Phone 3